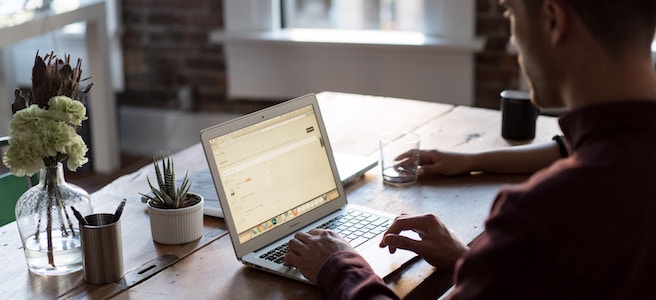 In the stock market, blue chip stocks are considered high-valued and supreme long-term investment vehicles. And these blue chip stocks are stocks of well-known and well-established blue chip companies.
Let's look at everything about these blue-chip companies.
Blue chip companies meaning
A blue-chip company is a nationally recognized, well-established, and financially healthy company.
These are basically the 100 biggest companies listed on the stock exchange.
This category of companies generally sells high-quality and widely accepted products and services to a large customer base.
A blue-chip holds the highest value in the card game of poker.
However, the term stuck and is now used to define companies that are the top 100 largest companies.
History of word blue chip
Mr. Oliver Gingold, who worked at Dow Jones company, coined the term 'Blue-Chip' in the year 1923.
This term came into trend after Gingold, while standing near the stock ticker at a brokerage firm, noticed that several stocks traded at $200 or more value per share.
He called them blue-chip stocks and wrote an article on these stocks.
That's how the term was born in the financial world and since then it is used to refer to high priced stocks, but now it is used more commonly to refer to stocks that are the biggest in the market.
Some people also relate blue-chip stocks to blue betting disks in the card game of poker, where the blue disk has the highest value while the white one has the lowest value.
Blue chip companies list India
The index has 50 largest and most actively traded stocks of blue-chip companies on the NSE that covers around 22 sectors of the Indian economy and is one of the two main stock indices used in India market, the other being the Sensex.
Here is a list of blue chip companies traded on NSE and form the Nifty 50.
*  The list is prepared based on data till Dec 2018
Why should you invest in a blue-chip stock?
1. Get more consistent returns
Blue-chip companies have more consistent earnings over a period, so it earns the trust of its investors. It means that the company has got strong fundamentals and the management team is striving to maintain its earning capability in the future period as well.
For an investor, blue-chip stocks are good for their portfolio as they provide decent returns along with relative stability, which is the primary reason for investment.
2. Dividends come to you on-time
This is one of the crucial factors which decides the company's blue-chip status. Consistent dividend payments provide additional income above your initial investment.
When an investor invests a substantial amount in a blue-chip company, they will also reap this additional income in the form of the dividend.
3. Diversification of risk
As blue-chip stocks are known for their stability, so it is best to have some of them in the investment portfolio, especially when an investor has a low-risk appetite.
Even when investing in risky blue-chip stocks, the investor will get the benefits of minimizing losses as these companies are known for their operational efficiency and strong financial health.
4. High liquidity
Blue-chip stocks are highly liquid since they are frequently traded in the stock market by individual and institutional investors alike.
An investor who needs cash can confidently create a sell order for his stock knowing that there will always be a buyer on the other end of the transaction.
5. Goodwill and brand value
Blue-chip companies have their presence in the daily lives of people and have built a reputation as a trusted brand among them. These companies have a competitive edge over emerging mid and small cap companies.
Most of them are the market leaders and maintain that status using methods of easy franchise availability, distribution advantage, and cost efficiency.
Investment in securities market are subject to market risks, read all the related documents carefully before investing. Please read the Risk Disclosure documents carefully before investing in Equity Shares, Derivatives, Mutual fund, and/or other instruments traded on the Stock Exchanges. As investments are subject to market risks and price fluctuation risk, there is no assurance or guarantee that the investment objectives shall be achieved. NBT do not guarantee any assured returns on any investments. Past performance of securities/instruments is not indicative of their future performance.
The Bottom Line
Blue chip companies have strong balance sheets, cash flows, strong business model and healthy growth.
Many investors consider blue-chip stocks to be secure investments and invest in them for lowering risk in their portfolio.
Long-term investors can look for investments in blue-chip stocks to grow their wealth steadily over time and to receive a steady dividend payment.
Happy Investing!
Disclaimer: the views expressed here are of the author and do not reflect those of Groww.