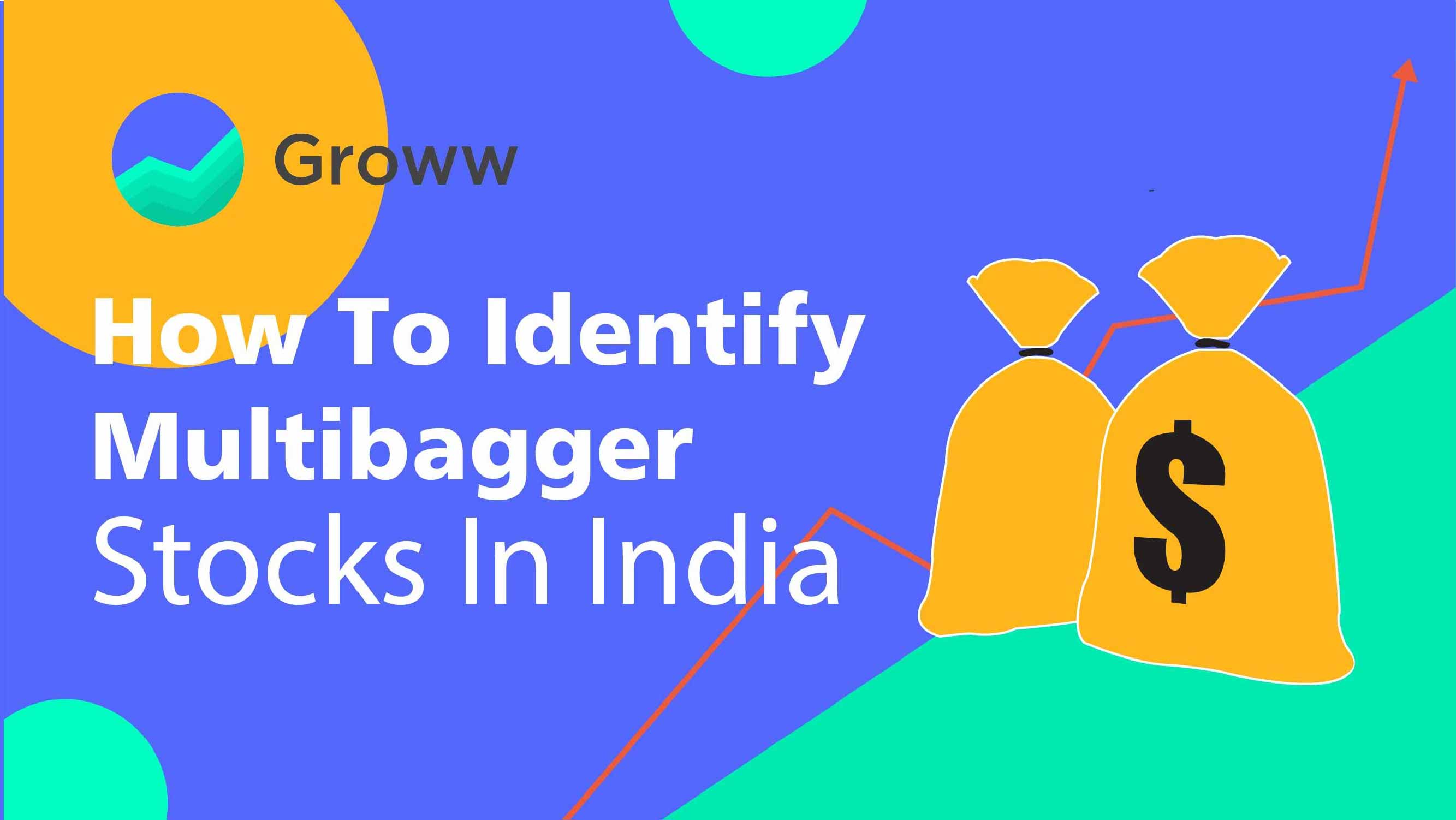 "Make Rs 1.5 Crore with just Rs 10,000". Crazy isn't it? All of us have come across such clickbaity pieces on the internet and are probably guilty of clicking on them. More often than not these turn out to be "get rich quick" Ponzi schemes that all of us have been warned about by our "once bitten, twice shy" friends. But what if I tell you, there are legitimate ways of achieving this? You can amass wealth via stock market investing, with the help of what we call "multibagger stocks". Let's delve deeper.
For the uninitiated, a multi-bagger is a stock that provides returns that are several times the amount invested in it. For example, if you purchase a stock at a market price of Rs.50 and it climbs to Rs.700 in a relatively short time, then it is called a multi-bagger stock. These businesses tend to have unique characteristics such as a strong financial performance, reliable and capable management, efficient capital allocation strategy, and robust free cash flows, etc.
You must have heard about how behemoths like Eicher Motors, MRF Ltd, Astral Poly Technik, Vinati Organics, LA Opala RG, Garware Technical Fibres, etc.have achieved phenomenal growth over the years. All these stocks have given significant returns over the years, and hence still make it to the list of multibagger stocks for 2020. Had you invested Rs 10,000 in these stocks in 2010, you would have made lakhs today. These were the multibagger stocks of India in 2020 so far.
An important thing to observe here is that these names were not created overnight. It took these businesses decades to establish themselves as respected names and pioneers in their respective fields. Even when these businesses were not big names, they showed immense promise and growth potential. Investors who were able to spot them and decided to remain invested reaped the rewards. So the important question that now needs to be answered is, "What makes a stock a multibagger and how to find multibagger stocks?". While there is no guarantee of assured returns once you enter the stock market, there are vital signs that can help you identify a multibagger. Here are some characteristics that can help you identify multibagger stocks.
Strong and Capable Management 
A business cannot succeed without a management team that is capable and strong. Behind the sustained success of every business is strong management. Strength can be a subjective characteristic. You can look at multiple aspects like governance practices, board independence, diversion of funds to other businesses or for personal interest, pledging of shares, discipline with obligations, and financial matters, etc. to determine the strength of the management team.
Competitive Advantage 
This is one of the best ways to identify multibagger stocks in India. A company can stay in the competition by offering better services and products as it grows. For example, Madras Rubber Factory (MRF Ltd as it is now known as) was started by a small town balloon toy manufacturer, and the company has been improvising its products and services as per the demand of the customers. This zeal to keep innovating and tweaking or diversifying their offering as per demand has given them a competitive edge over contemporaries and kept them going strong over the years. To spot whether a company possesses a competitive advantage, see how innovative they have been. You can do so by taking a look at the patents they have, how active their R&D wing is, and how frequently they launch innovative products and services.
Strong Promoter Holding
When you invest in a stock, you do not just invest in the business but also the people who started the same. If the person who started or conceptualized a business doesn't remain committed to its cause and growth and has defaulted on several occasions, there is little value in even evaluating such a stock. Needless to say, substantial promoter shareholding is an essential factor to take heed of while assessing a name.
Healthy Earnings Growth 
A shareholder earns when the company makes profits. When you look at the earnings of a multibagger stock, you will typically find a high growth in the earnings of the company due to its revenue growth model, profitability model, and also capital allocation model.
You may use the formula, to estimate the earnings per share (EPS)
EPS= Net Profit/ Number of outstanding shares
The EPS shows how much a company is earning against each share. The EPS of a multi-bagger should be climbing north.
Study the PE Ratios
A company's price to earnings (PE) ratio is the ratio of its share price and earnings per share. A multibagger stock has a faster-growing PE ratio as compared to the stock price.
High Margin Businesses 
Another simple answer to the question – how to identify multibagger stocks is to look for businesses that have high margins. Usually, multibaggers command high margins either due to a lack of competition or because they command a leading position in the industry. Moreover, these stocks tend to have a sustained margin over time that doesn't fluctuate every quarter or year.
Financially Conservative Approach Or Prudent Allocation Of Capital 
Multi-bagger companies usually use their internal funds to expand or launch new products. These companies also tend to have a lower debt level against equity. These companies tend to generate free cash flow (which is computed as cash flow from operations minus purchase of fixed assets). This cash flow is to be used to fund future expansions or pay dividends.
Future Growth Potential
A company may not be able to make money if it doesn't have a comprehensive range of products or services as the markets are very dynamic in the current scenario the world over. One of the characteristics of a multi-bagger stock is that the management is very vocal about its vision and is able to explain the steps being taken to achieve the same.
Remain patient
The trick about multibaggers is that you always know that you have a multibagger only in hindsight. While you are invested in such a stock, you can be tempted to sell. However, the key lies in having patience and making the right decisions at the right time.
Conclusion
To sum up, you can easily know how to identify multibagger stocks in India if you spot the underlying characteristics. It is also important to note that these stocks should be invested in with a long term horizon. These businesses have stood the test of time and have taken years to establish themselves as leaders in their respective fields and hence, patience is one of the biggest virtues you need to possess if you want to benefit from a multibagger. As a retail investor, if you are looking for multibagger stocks in 2020 in India, go for a business that has a solid foundation, ethical business practices, sound growth strategy, and exceptional management team. As long as these are in place, you should remain invested for the long haul rather than being perturbed by short term market volatility. Eventually, your steadfastness will be rewarded and you will be able to ride on the success of these multi-baggers.
Disclaimer: The views expressed in this post are that of the author and not those of Groww
Investment in securities market are subject to market risks, read all the related documents carefully before investing. Please read the Risk Disclosure documents carefully before investing in Equity Shares, Derivatives, Mutual fund, and/or other instruments traded on the Stock Exchanges. As investments are subject to market risks and price fluctuation risk, there is no assurance or guarantee that the investment objectives shall be achieved. NBT do not guarantee any assured returns on any investments. Past performance of securities/instruments is not indicative of their future performance.