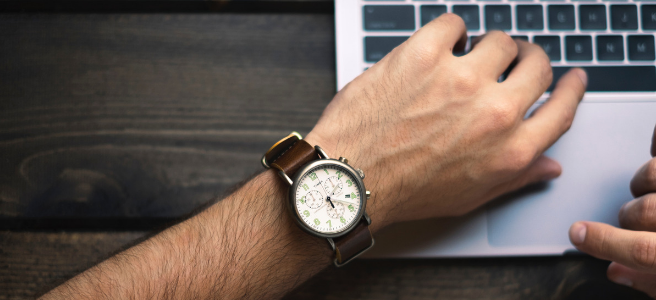 If you are a seasoned investor, you must have heard about Muhurat trading. If you haven't, let us elaborate.
Many of you might think that this form of trading is for the superstitious ones, but even rational investors can't justify why the stock market jumps leaps the day after Muhurat trading.
Still confused? Let me simplify it.
Muhurat is basically a short period (a few hours maximum) in which Hindus believe that whatever venture they start will turn out to be fruitful. You must have heard the word 'muhurat' when it comes to weddings or naming ceremonies, but muhurat is very much prevalent within the investment community as well.
In fact, the date and the time is given by the BSE and NSE!
Why the hype around Muhurat trading?
So basically, Muhurat trading is a tradition that the Indian stock markets have been practicing for many years now.
Now, you must be thinking "Why the hype?" "Aren't investors supposed to be rational/analytical"
The broking community is rational, but the success pattern of Muhurat investing is too hard to miss. Think of it this way. When you got married, your family did not randomly fix a date, did they? A date and time were given, keeping in mind the position of various planets.
The story is similar here. It is believed that investing in that particular time frame will be beneficial for investors because it's a pattern which has been seen over the years.
Besides, Diwali is a time when the Goddess of Wealth Lakshmi is worshipped and hence there is an auspicious air within the investment community as well.
 Performance of Muhurat trading in the past

Muhurat Investing – 2018
As announced by the Bombay Stock Exchange and National Stock Exchange, Muhurat trading this year will be conducted on the 7th of November, 2018. It will start at 5:30 pm and will last till 6:30 pm.
Itenary of Muhurat Trading – 2018
| | | |
| --- | --- | --- |
| Schedule | Start Time | End Time |
| Block deal session | 5:00 PM | 5:15 PM |
| Pre Open | 5:15 PM | 5:23 PM |
| Normal Market/LPM | 5:30 PM | 6:30 PM |
| Call Auction/Illiquid Session | 5:35 PM | 6:20 PM |
| Closing Session | 6:40 PM | 6:50 PM |
A word of caution!
We agree that Muhurat trading has shown good results in the past but as is the case with most good things, investors overdo it.
One must always remember that even though this is an auspicious time to invest, you are still venturing into the stock market and things are never 100% certain, when it comes to the equity market.
Many new investors get overwhelmed with the 'favourable' and end up investing a lot more than they intended to. Make sure that does not happen to you!
The Pros
1.Brilliant for new investors
If you are a new investor, then this probably the best time for you to start your investment journey. It is a propitious time and well, everyone could do with a little bit of luck!
You don't even have to invest a big amount. A small amount would do! Once you have experienced the equity market, you can venture into bigger investments as well.
2. Good for intraday trade
A lot of investors prefer intraday trading because Sensex follows a bullish trend and therefore it makes sense for them to buy and sell the shares on the same day. But again, you must be cautious.
There have been times when the Sensex has dipped a day after the Muhurat trading session.
Can you play it safe?
Muhurat trading is an experience that investors can venture into, because of the bullish trend the market has shown in the past.
And yes, you can play it safe!
Or by not investing all your money. Let me give you an example.
Suppose there is a huge Diwali sale in a store, but you are not 100% sure about the quality of the clothes. It is always advisable that you not spend all your money in that one shop on that particular day. Check out the quality of the clothes, and if you like them, go back again!
The same goes for Muhurat trading. Do not shoot all your arrows on the same day! Review your investments.
Wrapping it up
Now that you have a fair idea about Muhurat trading, its time for you to take a call about whether this type of trading is suitable for your investment taste.
But you should always remember that the equity stock market does not guarantee you any particular returns. Therefore, think through your investment decisions!
Happy Muhurat Investing!
Disclaimer: The views expressed in this post are that of the author and not those of Groww