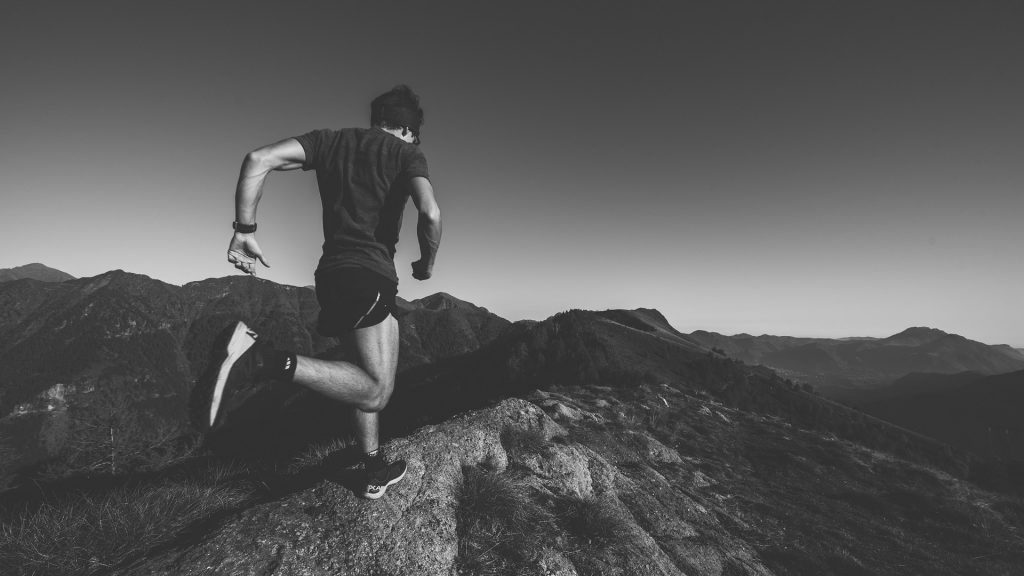 Meaning of Sector Funds
Sector funds, as the name suggests, are those mutual funds which invest in the stocks of companies that operate in a particular industry or sector of the economy. For e.g. the fund can invest in energy, utilities, tourism, transportation, etc. As these funds invest in a particular sector of the economy, there is no diversification of investment and as a result, a greater risk is associated with these funds. The performance of these funds depends on how well the industry is doing, that is, if there is a considerable demand for the products or services offered by various businesses operating in the industry, the fund's performance is good.
Sector funds vary in their nature in terms of their market capitalization and investment objective i.e., their objective can be high growth and/or steady income without much risk. The portfolio of these funds can contain investments in equity, bonds, commodities, mutual fund, etc.
Different Types of Sector Funds
Examples of a few sectors are:
Natural Resources Sector Funds
Funds that invest in natural resources areas such as oil & gas and other energy sources, forestry, etc. These funds are appropriate for long-term growth investors.
Best Natural Resources Sector Funds
Real Estate Sector Funds
Real estate sector funds invest in the real estate sector. They offer investors an opportunity to gain from their investment by investing in for e.g.: real estate derivatives and thus make a profit without buying actual property. The government of India has been focussing on this sectors for many years now, and with government initiatives such as Pradhan Mantri Awas Yojana, smart cities development, etc. this sector is likely to boost.
Best Real Estate Sector Funds
Logistics Sector Funds
Logistics sector funds are becoming especially popular after the implementation of GST. Many people are betting on logistics companies in the hope that improved inter-state connectivity will ensure high growth of the companies in this sector.
Best Logistics Sector Funds
Precious Metal Sector Funds
Precious metal sector funds look for investment in a variety of metals, such as gold, silver, platinum, copper and palladium. Precious metals prices are volatile in nature and thus the greater risk of these funds.
Best Precious Metal Sector Funds
Technology Sector Funds
A particular sector fund can also invest in the technology sector. The focus of this fund is largely on computers, electronics and other information technology which is used in a wide range of applications. The IT sector has gone through a slow down due to global economic and political factors. USA President Donald Trump's focus on curbing immigration and outsourcing has impacted the IT sector. But at the same time the government's initiatives such as Digital India and its increasing focus on technology may work positively for this sector.
Best Technology Sector Funds
Financial Sector Funds
Financial funds are those sector funds which invest in the financial industry. The portfolio includes securities of insurance, banking, mortgage and accounting firms. Government's initiative of pumping ₹21,915 crore into the public sector banks, setting up of the insolvency and bankruptcy code to control the NPA crisis, Prompt Corrective Action (PCA) by RBI, increase in digital transactions- may work positively for the sector.
Best Financial Sector Funds
Pharma Sector Funds
These invest in the healthcare sector. This sector was very popular in the recent few years due to very high returns. Recently though, it has slowed down a bit. These sector funds also focus on biotechnology and R&D areas of healthcare.
Best Pharma Sector Funds
FMCG Sector Funds
These invest in the FMCG companies. With the increase in purchasing power of the growing middle class and huge untapped rural market, the FMCG sector is growing at a good rate. FMCG industry is less volatile as compared to other sectors of the industry, as it is not much affected by changing economic cycles because there is always some demand for FMCG products. But this does not assure high returns for FMCG sector funds. For eg: IT, pharma and FMCG industry were leading during the 2000 boom; the rally ended with just IT and telecom at its peak.
There are always certain sectors which perform well in the economy and these are tapped into by various mutual funds in the industry.
Best FMCG Sector Funds
Why Invest in Sector Funds
Investors can look to invest in sector funds if they feel that a particular sector is going to perform good in the future. So instead of investing in a particular company belonging to a particular sector, the investor can diversify investment across that sector. These funds are also designed for investors whose portfolio lack exposure to a given sector.
It's all about choosing the right sector and investing in it. The investors thus have a chance to achieve greater returns than otherwise, if he had invested in the broader market. The investor can hedge the greater risk associated with these funds, by setting up a stable and core portfolio and then invest in sector funds. The additional exposure can provide a boost to the overall returns of the portfolio. Also diversified portfolio will be unable to make full use of the upswings in a particular sector. Hence one can invest in sector funds. With greater risk come greater returns, but a wise investor takes calculative risks and thus maximizes his returns.
Risk Associated With Sector Funds
Being exposed to a single sector, the category has limited stocks and the top stocks normally account for greater percentage of the portfolio. Under-performance of one or two portfolio holdings can damage the returns of the entire portfolio even though the broader sector fared well. Also the sector funds do not have the liberty to move away from a particular sector even though it's not performing well. For example if the technological sector is performing poorly, the tech fund has to stay invested in the sector as it is a mandate. This leaves investors with a struggling fund. On the contrary the fund manager of a diversified portfolio has the flexibility to move away from a sector which is not doing well and shift his investments to a well performing sector.
Investing in Sector Funds
Fund Selection
Fund selection within a particular sector is also important. This is true in case of infrastructure and banking funds. For example some banking fund's investments are more towards the private sector banking stocks and NBFC's which have good asset quality and good prospects of profitability. Such funds have known to generate greater profits for the investors as compared to banking funds which concentrate on public sector banks.
Investors should also be aware that timing certain sectors of the market is difficult and more risky than as when timing the market as a whole. The narrow focus of the sector funds renders them even more vulnerable to the economic cycles that can affect a specific industry. Thus sector funds are more volatile than as compared to broader funds or diversified portfolios.
As sector funds have high risk associated with them, investment in sector funds should never be part of the core strategy of the investor. These should be viewed from a purely tactical viewpoint, that is, they can be used to complement the existing portfolio. At the same time, the investors should not be influenced by past trends of a particular sector and take due diligence while investing. One should proceed with investment only when he/she is absolutely certain about the sector growth prospects.
The sector funds performance is also very dependent on the AUM Company. A careful and well managed sector fund of an industry with average performance can outperform a sector fund of a booming industry.
Investment Strategy
The investment strategy of an individual also plays an important role in sector funds. One can look at SIP while investing but unlike normal funds (diversified), investment in these funds is carried out when the sector is poised to improve. SIP helps in reducing volatility of the fund by cost averaging. When the sector has picked up momentum, an investment through SIP will average out returns and thus reduce profitability. When it comes to sector funds, investments are timed as per the market expectations and growth prospects of the sector. So the strategy should be to invest as per the performance expectations of the sector rather than an SIP. Break down the investments into 4-5 smaller investments at best and then invest by carefully analysing the sector.
Advantages and Disadvantages of Sector Funds
Advantages of Sector Funds
There are always certain sectors which perform well in the economy and these can be tapped into by the sector funds. Therefore, if carefully invested in, sector funds can give good return on investment.
Sector funds are good for investors whose portfolio lack exposure to a certain sector.
Disadvantages of Sector Funds
These have narrow focus, as a result, they are more vulnerable to the economic cycles that can affect a particular industry.
These are more volatile as compared to other funds.
There is no diversification of investment and as a result, greater risk is associated with these funds.
Sector funds do not have the liberty to move away from a particular sector even though it is not performing well.
Conclusion
Sector funds are most suitable for aggressive investors willing to take risks in order to maximize their profits. Overexposure to a given sector of the market should be avoided as this leads to undue risk and greater volatility. Sector funds, if carefully invested in can help an investor to get good returns on investment.
In light of pros and cons of the sector funds, the investor thus needs to keep a close eye on the industry (sector) in which he is investing, and in case of any downturn, exit the sector.
In India, the banking sector is in a recovery phase after demonetisation and the NPA crisis.  There are positive signals for the banking sector and the other sectors of the economy as a whole. Governments campaigns such as Made in India, Digital India, Housing for all, IBC code etc. has strengthened the growth outlook of various sectors of the economy. This is a good opportunity for the investors to invest in sector funds, but at the same time due diligence is necessary and one should clearly assess the risks before investing.
There is a mutual funds for nearly every investment need. If sector funds seem to risky for you, you should see which type of mutual funds suit your investment needs.
Happy investing!