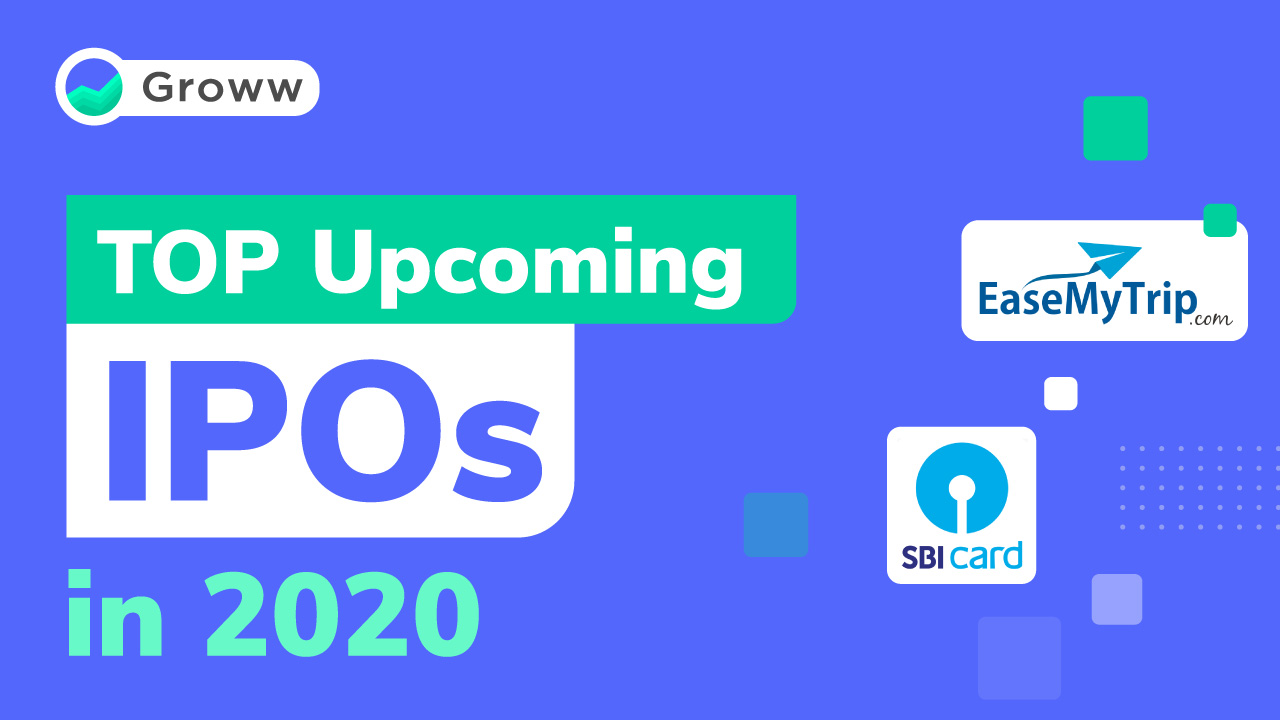 The year 2019 was a mixed bag for investors – while those invested in primarily large cap stocks made money, others who had reposed their faith in mid and small caps had a poor run.The market for Initial Public Offerings (IPOs) however, proved to be beneficial yet again. In fact IPOs made more money for investors than even large caps and mid cap stocks.
The top IPOs in 2019 which attracted investor interest were from Catholic Syrian Bank (CSB) Bank, Ujjivan Small Finance Bank, Indian Railways Catering and Tourism Corporation (IRCTC), Chalet Hotels, Affle India, Polycab India and IndiaMart Intermesh. These created good wealth for the investors. 
Market participants are quite bullish on equity prospects for 2020 and are expecting a turnaround in the economy. The upcoming Union budget on February 1 and the expected market cycle recovery might add to the overall positive sentiment.
The IPO market this year is supposed to do well. As per estimates, approximately 40 – 50 companies are expected to come up with IPOs in 2020. The amount to be raised is in the range of INR 40000 -50000 crores. Let us see what IPOs are going public in 2020. Read on!
Computer Age Management Services ( CAMS )
The IPO size is estimated to be around INR 1500 – 1600 crores. The prominent investors in CAMS include Warburg Pincus, NSE Investments, HDFC and HDB Employees Welfare Trust.
The Chennai based company with more than 30 years of operations, is the largest Registrar and Transfer Agent (RTA) for the Mutual Fund industry.
SBI Cards and Payments
State Bank of India's credit card vertical, which is the second largest credit card issuer in India, has filled its application for an IPO with SEBI. The issue size of the IPO will be around INR 9000 – 9500 crores. The issue will include fresh issue of shares, Offer of Sale (OFS) by promoter SBI and by other investors like CA Rover holdings.   
UTI Asset Management Company 
UTI Mutual Fund was the first mutual fund to be operational in India. It will be the third AMC to list on Indian stock exchanges, after Nippon India AMC (erstwhile RNAM) and HDFC AMC. The issue includes an offer for Sale by various shareholders, like State Bank of India, Bank of Baroda, LIC, Punjab National Bank and T Rowe Price. The size of the IPO is estimated to be around INR 3800 – 4800 crores. UTI AMC is the seventh largest AMC by Assets under Management (AUM)
Burger King India
Burger King is set to raise INR 400 crores this year, as it continues with its aggressive expansion plans. It is the Indian arm of US based Burger King. The chain started operations in India in the year 2014 and is a direct competitor of McDonalds, which has approximately 42 per cent market share in the burgers and sandwich category. 
Home First Finance Company
The company is engaged in mortgage financing, especially in the affordable housing segment. The IPO size is expected to be in the range of INR 1500 crores. 
The issue includes capital raising efforts as well as an offer for sale in which existing investors like True North Fund, Aether from Mauritiuis, GIC and Bessemer India Capital Holdings will participate.
The company was formed by Citibank veterans Mr Jerry Rao and Mr P S Jayakumar, in the year 2010.
Equitas Small Finance Bank 
The size of this IPO will be INR 1000 crores, out of which INR 800 crores will be a fresh issue and balance would be an OFS. Equitas Small Finance bank, through Equitas Housing Finance limited has been offering housing finance and also has been into vehicle financing and Micro and small enterprise financing ( MSME ). It started as a microfinance company in 2007, was granted a small bank license in 2015 and formed as a bank in 2016 after merging the housing and micro finance divisions.  
Park hotels
The hospitality company which has a chain of luxury, boutique hotels under 'The Park' brand is part of Apeejay Surrendra group. It has several properties in major cities across India.
The size of the IPO will be INR 1000 crores, which shall have a fresh issue of approximately INR 400 crores and an Offer of Sale of INR 600 crores, being offered by Apeejay's group companies.
The amount raised shall be utilised towards settling existing debt and for other operations as well
National Stock Exchange ( NSE )
The IPO would comprise of offer for sale by multiple shareholders, including  State Bank of India, which has a 5.19 per cent stake in the exchange. NSE had earlier tried to raise funds through IPO in 2016 as well. In 2019, SEBI had barred it for six months from approaching the markets.
The IPO is expected in the third quarter of the current year.
Some other IPOs slated for this year are:
SAMHI Hotels, Mazagaon Dock Shipbuilders, Integrated Renewable Energy Development Agency (IREDA), Emami cement, Easytrip Planners ( operators of easemytrip.com )
The year seems to be exciting for stock market investors. The recent success of certain IPOs points to a promising 2020. Though exercising caution while evaluating the companies' past record, finances, area of business and management is very important.
Happy investing !  
Disclaimer: The views expressed in this post are that of the author and not those of Groww.