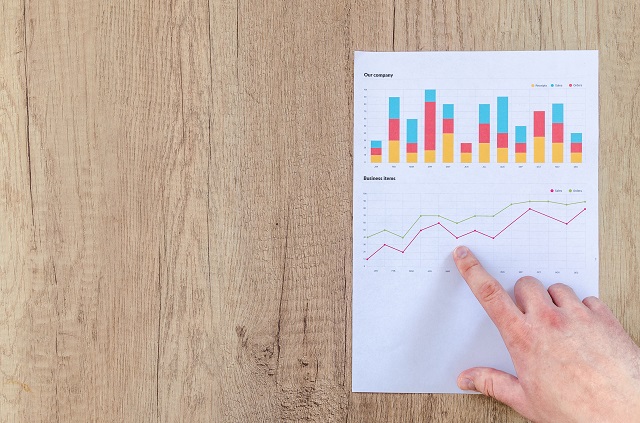 In recent times, mutual funds have emerged as a popular investment choice amongst  Indians, signaling a marked shift in the investing habits of Indians, away from traditional saving methods.
This has also led to an increase in mutual platforms such as Groww that allow hassle-free handling of your mutual fund investments. 
Although we have superior investing platforms available now, it is always better to have some amount of market awareness and knowledge about how well your investments are performing.
In this article, I will cover in detail how as an investor you can go about evaluating a mutual fund's performance and things to keep in mind regarding the same. Read on.
Evaluating The Performance Of A Mutual Fund
1.Set Investment Goals
The purpose of the investment should be well defined before putting the money into mutual funds. Always first fix the mutual fund you want to invest in based on the financial goal you want to achieve.
Once you zero in on the mutual fund you want to invest in based on your goals, you would be able to evaluate the performance of your fund according to the right benchmark. 
Different mutual funds will serve different goals. For instance, if you want high growth or capital appreciation in the long term and have a high-risk appetite, then you can choose equity funds.
On the other hand, if you have short term goals and have a low to medium risk appetite you can choose debt funds and so on. 
2.Shortlist The Peer Group Based On Investment Category
Best mutual funds in a particular category can be shortlisted based on comparison amongst various funds. Evaluating a mutual fund in isolation might not provide us with the best fund.
Therefore, it is always advisable to compare a few funds in the category and narrow down on one/ two funds that would best suit your needs. 
3.Look At The Past Performance Of The Mutual Funds
" Past performance is not an indicator of a mutual fund's performance". This is one amongst many mutual fund disclaimers that can be found in scheme documents of a mutual fund.
Though this might be true to some extent, the historical performance of a fund can give you a lot of insights.
It can help you map the fund manager's performance across different market cycles. If the fund managed to give returns higher than the benchmark even during difficult market conditions, you can get an idea about how it would fare in the future as well.
There are also a few ratios ( discussed ahead) that can come in handy while comparing the fund's performance against the market.
4. Check The Fee Structure Of The Mutual Fund
Managing a mutual fund involves costs in the form of management fee which is further broken down into other fee components. The fee also varies according to the plan you invest in; direct and regular.
Regular mutual funds have a higher expense ratio as the investment is routed through a distributor as compared to direct funds.
A part of your returns is then taken as commission in a regular plan which is not the case with direct plans. Compounded over a period of time your returns are substantially reduced in a regular plan as compared to a direct plan.
So keep in mind these factors as well while comparing the performance of the fund. 
5.Take A Look At Risk-Adjusted Returns
There is a risk associated with every fund as markets are volatile.
Every mutual fund has a benchmark index that they are compared to. Generating returns more than the benchmark at a similar risk level across various market cycles shows the ability and strategies of the fund manager. 
Investing in such schemes is therefore beneficial as this shows the fund managers possess the requisite skills to generate high returns from your investments. 
It is important to remember that the performance is evaluated based on different timelines and against a particular benchmark.
For example, the benchmark for large-cap equity funds in India is NIFTY 100 Total Return Index, for large and mid-caps it is BSE 250 TRI, etc.
A well-managed fund will not see a huge fall in NAV and give superior returns than the benchmark.
 For Example, One of the five stars rated funds in the large-cap category, Aditya Birla Sun Life Frontline Equity has beaten its benchmark in thirteen out of the last fifteen year returns)
How Often Should You Evaluate The Performance Of Your  Fund?
You should make periodic reviews of your fund's performance on a half-yearly or yearly basis. Evaluating for a period shorter than this may not give you an accurate measure of the fund's performance. 
Also, remember your financial goal and investment horizon in mind before you jump to a conclusion and get upset over the performance of your fund.
For instance, short term market fluctuations may lead to your equity mutual funds perform poorly for a short term, however, if you have invested for a long period of time say 10-15 years, you need not worry since these fluctuations even out in the long run. 
Financial Ratios That Can Be Used To Gauge The Fund's Performance
The best way to know more about the fund as well as how the fund has performed the following documents can be referred to: –
Key Information Memorandum – (KIM – you can go through this document before investing in the scheme);
Fund fact sheet – (can be downloaded from the AMC's website on a monthly basis. This will help you look at a few critical ratios for the fund and compare the fund's performance with similar funds) 
Let us now discuss a few of the financial ratios that will help us map the fund's performance better. 
1.Alpha
Alpha refers to return generated by a scheme over and above the return provided by the markets/ benchmark. This highlights the skills and strategies adopted by the fund manager. Benchmark acts as a standard for a fund's performance measurement. 
Alpha should be higher than the expense ratio as this is the return that will be provided to the investors. Ideally, you should select funds that have generated alpha consistently over a period of time.
2.Sharpe Ratio
This measures the return per unit of risk generated by the fund. The ratio again should be higher than the benchmark as well as other funds in the category.
Risk is measured by beta and return is the alpha generation. It is the additional return we may accept for the additional unit of risk undertaken and is one of the key ratios to be calculated before deploying funds.
3. Expense Ratio
The expense ratio is the management fees and other fees charged by AMC for the scheme.
It is of great importance as it impacts our take-home returns. This is also a key differentiator between investing in regular vs. direct schemes.
For investing for longer periods, small differences in expense ratio can play a key role when it comes to compounding. Therefore, it is advisable to go for SIPs and direct plans to have the dual advantage of rupee cost averaging and low expense ratio.
In addition to the expense ratio, we should also look at the exit load for the fund. Generally, 1% is charged as exit load for withdrawal within one year of the investment.
4.Portfolio Allocation
Few of the major things to look at the portfolio allocation level are as follows:-
Sector allocation vis-à-vis the benchmark;

Quality of stocks in the portfolio;

Allocation to top 5 or top 10 stocks. Ideally, the allocation should not be too high as this highlights a higher risk;

Average valuation level of the stocks in the portfolio (can be seen through the P/E or P/BV);

A red flag can be a high portfolio turnover ratio along with lower returns. Investors should keep these things in mind while tracking our funds.
Over and above these factors, we can look at whether the investment objective of the fund is being followed.
5.Rolling Returns
It is better to look at rolling returns rather than CAGR returns as they provide a better estimate and picture of the fund manager's performance.
Rolling returns are also known as "rolling period returns" and are annualized average returns for a period that ends with the listed year.
Therefore, rolling returns provide us with smoothed outperformance results over several periods throughout the time period of investment. 
All the factors mentioned above are the parameters that can be looked at for investing and tracking equity large-cap funds. If we are looking to invest in debt mutual funds the parameters differ, few of which are shown below: –
AUM

Size

(It is essential to have a greater AUM for debt mutual funds as liquidity risk is an issue. Given how the situation in the markets have panned out in the last one year, AUM size is one of the most important criteria to be looked at);

Management experience

is also a parameter to be looked at as debt markets are not well developed in India and therefore funds that have experienced fund managers that have an exemplary record should be selected.

Another key factor is the quality of papers that the debt fund managers have invested in. It is always advisable to have an 

investment in papers that have good credit quality

(AAA, AA+). This is the reason why in the present scenario, banking and PSU debt funds are doing well as compared to credit risk funds wherein in the latter 65% plus holdings are in papers whose credit quality is AA+ and below. These have been affected in the recent liquidity crisis;
Other factors can be the returns generated, exit load and tax implications depending on our investment horizon.
It is essential that you compare these financial ratios with the other mutual fund schemes in the same category to see where you fund stands.
Conclusion
Following the key points and parameters as discussed in the article will potentially help you find the right investment fund for your goals. Remember, always analyze a fund's performance keeping in mind your financial goals and time horizon. 
Happy Investing!
Disclaimer: The views expressed here are those of the author and not that of Groww. 
Investment in securities market are subject to market risks, read all the related documents carefully before investing. Please read the Risk Disclosure documents carefully before investing in Equity Shares, Derivatives, Mutual fund, and/or other instruments traded on the Stock Exchanges. As investments are subject to market risks and price fluctuation risk, there is no assurance or guarantee that the investment objectives shall be achieved. NBT do not guarantee any assured returns on any investments. Past performance of securities/instruments is not indicative of their future performance.