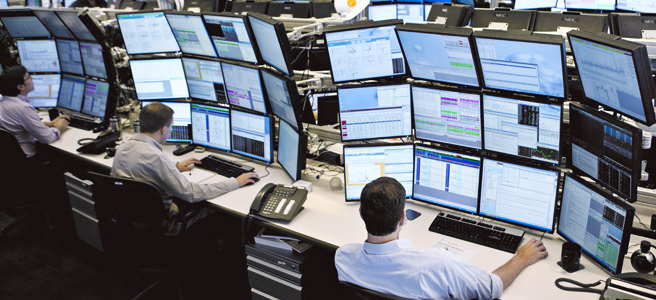 The stock exchange is a marketplace where securities can be traded between investors/traders with the help of brokers. The BSE and NSE are the leading stock exchanges of the Indian market.
BSE stands for 'Bombay Stock Exchange' and NSE stands for 'National Stock Exchange'.
Although everybody knows that both BSE and NSE is something related to financial instrument like shares, bonds etc, very few know what is the exact definition of these stock exchanges and how they differ.
Bombay Stock Exchange (BSE)
BSE is an Indian exchange located at Dalal Street, Mumbai.
It was founded by Mr. Premchand Roychand, who was one of the most influential businessmen in 19th-century India.
He was a man who made a fortune in the stockbroking business and came to be known as the Cotton King, the Bullion King or the Big Bull.
BSE is the oldest stock exchange of Asia. It was formerly known by the name – "The Native Share & Stock Brokers Association" in the year 1875.
But the story of BSE starts back in 1855 when 22 stockbrokers would gather under banyan trees in front of Mumbai's Town Hall. The location of these meetings changed multiple times to accommodate an increasing number of brokers.
The group eventually moved to Dalal Street in the year 1874.
In the year 1957, BSE was officially recognized by India's Central Government as the premier Stock Exchange of the country, under the Securities Contract Regulation Act, 1956.
In the year 1986, Sensex was introduced as the first equity index to provide a base for identifying the top 30 trading companies of the exchange, in more than 10 sectors.
In the year 1995, BSE Online Trading System (BOLT) was commissioned.
BSE offers varied services such as market data services, risk management, CDSL (Central Depository Services Limited) depository services, etc.
Also, BSE is the 10th largest stock exchange marketplace in the world with an overall market capitalization of over $2.3 trillion, as of April 2018.
Apart from Sensex, other important indices of BSE are: BSE 500, BSE 100, BSE 200, BSE MIDCAP, BSE SMALLCAP, BSE PSU, BSE Auto, BSE Pharma, BSE Fast Moving Consumer Goods (FMCG), BSE Consumer Durables (SYMBOL: Cons Dura), BSE Metal etc.
Vision of BSE
BSE operates with a vision to "Emerge as the premier Indian stock exchange with best-in-class global practice in technology, products innovation, and customer service."
National Stock Exchange (NSE)
NSE is the youngest stock exchange of India which came into the picture in the year 1992.
NSE was the first exchange in India to provide the latest, modern, fully automated, screen-based electronic trading system. It offered an easy trading facility to the investors spread across the length and breadth of the country.
Mr. Vikram Limaye is MD & CEO of NSE.
For the very first time in the year 1992, in India, NSE introduced the advanced electronic trading system which removed the paper-based settlement system from the trading.
One year later, in 1993, NSE was set up as a tax paying company which later on registered as a Stock Exchange under the Securities Contract Regulation Act.
In the year 1995, National Securities Depository Limited (NSDL) was formed to provide depository services to the investors.
NSDL allows investors to securely hold and transfer their shares and bonds electronically. Along with this, it also allows investors to hold and trade in as few as one share or one bond.
NSDL's security system, combined with the transparency, efficiency and lower transaction prices that NSE offered, greatly increased the attractiveness of the Indian stock market to both domestic and international investors.
In the same year, Nifty 50 the popular benchmark index, was introduced by NSE. It lists out top 50 companies which traded on the NSE stock exchange market.
NSE's trading systems is a state-of-the-art platform and has taken a huge stride in technology in these 20 years.
In the year 1994 when the stock trading started, NSE technology was handling 2 orders a second. In 2001, this has increased to 60 orders per second.
Today NSE can handle around 1,60,000 orders per second, with infinite ability to scale up at short notice on demand of investors.
It has continuously worked towards bringing down the settlement cycle. As a result of which, the settlement cycle has been reduced from T+3 days to T+2 days or even T+1 day for some financial products.
Apart from Nifty, other important indices of NSE are: CNX Nifty Junior, CNX 100 (S&P CNX Nifty + CNX Nifty Junior), S&P CNX 500 (CNX 100 + 400 major players across 72 industries in India), CNX Midcap etc.
Vision of NSE
NSE operates with a vision of to "To continue to be a leader, establish a global presence, facilitate the financial well-being of people."
BSE vs NSE: difference
Here are some of the key differences between BSE and NSE:
| | | |
| --- | --- | --- |
| Basis for comparison | BSE | NSE |
| Brief Introduction | It is the oldest stock exchange marketplace not just for the India but Asia as well, which offers high speed trading to its customers. | It is the biggest stock exchange marketplace of the India along with a front runner in the introduction of the fully automated, electronic trading system across the country. |
| Founded in | 1875 | 1992 |
| Benchmark index | Sensex 30 | Nifty 50 |
| Website | www.bseindia.com | www.nseindia.com |
| Total listed companies | 5749 | 1696 |
| Market Capitalization | Around 2.3 trillion | Around 2.27 trillion |
| Global Rank | 10th | 11th |
| Network | Over 450 cities | Over 1500 cities |
| Liquidity | Comparably lower than NSE | In case of liquidity, NSE is a clear winner, since volumes traded in NSE are much higher compared with BSE. |
 In which exchange should investors transact?
It totally depends on the companies which one is looking to invest in.
Some companies' share may be listed on the BSE and not on NSE. For those companies, there is no choice of stock exchange required.
However, if for any company's shares is listed on both the BSE and NSEs, it completely depends on the choice of the investor as both are the best stock market place in India.
Both the stock exchanges, BSE and NSE, are an important part of Indian financial Market.
Every day, hundreds of thousands of brokers, traders and investors trade on these stock exchanges.
The main motives of both, BSE and NSE, is to facilitate financial trading service to the investors across India.
Happy investing!
Disclaimer: the views expressed here are of the author and do not reflect those of Groww.