The topic itself is enough to spur your curiosity.
However, there are not many surprises in terms of the member countries who make up in this elite club, whose nominal GDP contributes a whopping 67% of the world's economic growth.
The list is compiled by Focus Economics, a think tank based out of Spain, that provides economic forecasts and analysis on global economic events, based upon the nominal GDP numbers in $ terms.
In spite of being subject to the ups and downs of business cycles, it is interesting to note that some of the economies in the world seem to have an innate 'golden touch'.
Roll back to the 1980's and you will see that the top ten are similar, with a few new entrants. Analysis by economists reveal that these economies continue to be the growth engines, playing leadership roles in shaping world policies and influencing the global economic order, with remote chances of being toppled from the top 10 list.
The remaining 172 countries together comprise less than one-fifth to the world's economy.
The BRICS Theory
In 2003-04, Goldman Sachs had coined the popular acronym BRIC namely Brazil, Russia, India and China, the four economies expected to be the top economies in $ GDP terms by 2050.
However, the current top 10 list includes 3 out of the 4 countries highlighted by Goldman Sachs namely India, China and Brazil.
And the awards go to…
The 10 Fastest Growing Economies in 2019 – In Detail
1. The United States of America

This comes as no surprise!
The US economy continues to be the undisputed #1 leader, this position of eminence being upheld since 1871.
The sheer size of the US economy constituting about 20% of the total global output, with dominance (80% share) of service-led companies in domains like technology, financial services, healthcare and retail clearly makes it stand out in the crowd.
Another feather in its cap is the predominance of big US business corporations in the Global Fortune 500, with more than 20% belonging to the US. It is expected that USA will continue to be the dominant force, globally with nominal GDP forecast slated to exceed $ 21 trillion in 2019.
The growth projections stand at 2.5% in 2019 and 1.7% in 2020.
2. People's Republic of China
This historically secretive country, having closed its doors to outsiders with the China Wall, has undergone rapid economic growth in recent years to attain the runner's up position with an expected nominal GDP of $9.2 trillion in 2019.
China is the global leader in manufacturing, with exports contributing a huge chunk to the GDP. China also hosts the largest population in the world at a sizeable 1.3 billion people.
The huge population has been a drag and has significantly reduced the per capita growth of China to 72nd position of a mere $8643.11.
China's Slowing Economy Spells Trouble for Global Growth
China has seen record growth of 10% in past years, which has been managed to a relatively lower level by the Chinese authorities to avoid overheating in the economy.
The growth estimates stand at 6.3% for 2019. The gap between the US and Chinese economy has been rapidly shrinking in size.
3. Japan
The Japanese economy occupies the 3rd slot with a nominal GDP forecast of $ 5.2 trillion in 2019.
The Japanese economy has historically been weighed down by bouts of deflation, with the Japanese authorities responding with expansionary monetary policies to raise inflation.
Services comprise a lion's share of 70.9% of the GDP. This small, island nation has fought against odds. From being deficient in natural resources, it has battled natural calamities like earthquakes to become the world's largest producer of technological goods namely automobiles, electronics and machine components.
The growth estimates are 1.1% for 2019 and a moderate below 1% from 2020-2023.
Three Main Reasons Why the Global Economy Is Slowing Down
4. Germany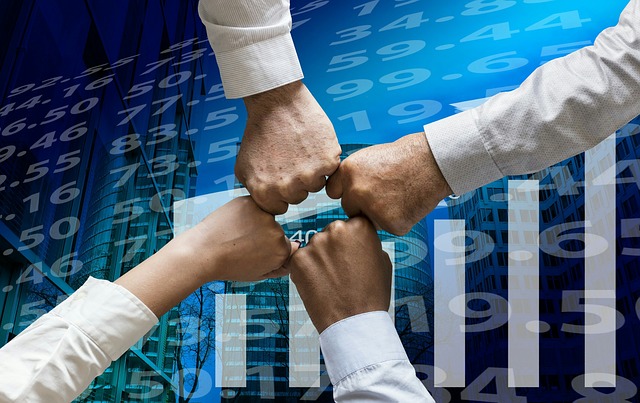 Backed by a strong capital goods industry and technological innovations, Germany has raced up to the 4th position globally.
Currently, Germany counts itself as the strongest and largest economy in Europe. The economy is driven by services, which contribute 69.3% to the GDP.
The German government has proactively taken measures to reinstate Germany's position as a global leader in advanced manufacturing with the launch of Industries- 4.0.
The nominal GDP estimate for 2019 is expected to reach $4.2 trillion, with a growth rate of 1.8% in 2019.
5. United Kingdom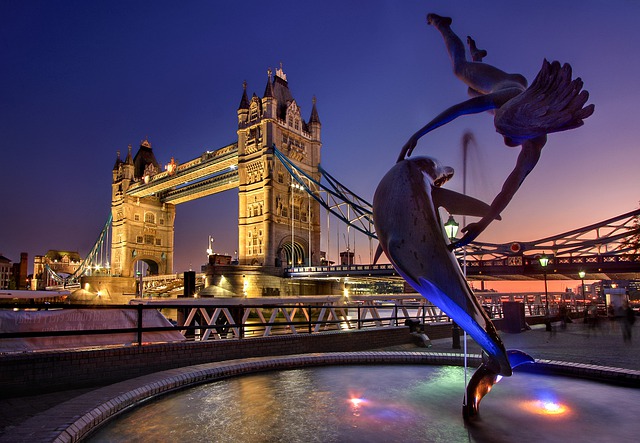 Amidst growing uncertainties from the Brexit impact, UK's nominal GDP is expected to touch $3.2trillion in 2019. The growth forecasts are subdued at 1.5% in 2019.
UK's growth prospects are dampened owing to the lack of any conclusion from negotiations with the EU, muted private consumption and a situation of general economic uncertainty clouding investment.
Like most developed countries, services comprise 75% of the GDP. UK is presently the 2nd largest economy in Europe.
6. India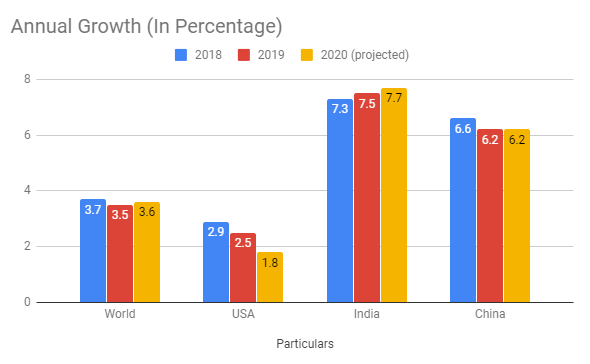 Compiled by Groww
Ours is the fastest growing economy in the world with the upward growth trajectory estimated to hit a robust 7.4% in 2019.
India has the distinct reputation of having surpassed China in growth and is expected to overtake UK in 2020 as per an IMF report, having surged past the French economy in 2018.
India's nominal GDP is expected to reach $ 2.9 trillion in 2019. India has several achievements to its credit with services, currently being the fastest growing sector globally and contributing 60% to India's GDP.
India can successfully leverage upon its strengths namely limited dependence on export, savings driven economy, burgeoning middle class with rising income, favourable demographic pattern (read: educated and young with purchasing power).
Will India's GDP Increase to 7.3% in Fiscal Year'20?
7. France
The French economy is expected to touch a nominal GDP of $2.9 trillion in 2019. Growth forecasts for 2019 and 2020 are 1.7% and 1.6% respectively.
They mostly focus on cosmetics, luxury items, tourism and aerospace. High literacy levels, low external trade and steady private consumption levels are the key contributors.
Unemployment remains a major challenge.
France is the 6th largest agricultural producer and 2nd largest exporter of agricultural output. Thus, there is broad basing in the economy, with agriculture, manufacturing and services being drivers of economic growth.
Owing to its commitment of capitalism with socialism, the French government plays an influential role in the economy.
8. Italy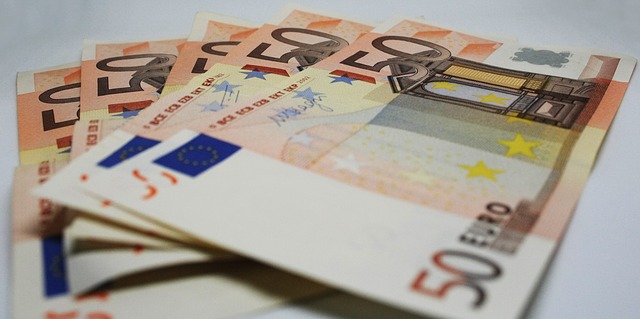 Italy has long made a comeback from its past, when it was once derogatorily referred to as being one of the PIGS nations i.e. the European nations that went into financial crisis owing to excessive government borrowings.
The growth forecast stands at 1.3% with nominal GDP at $ 1.93 trillion for 2019.
However, the Italian economy is plagued by several weaknesses, including lack of structural reforms, mounting public debt, high ratio of NPAs in the banking sector, steep tax rates and lack of flexibility in the labour market.
Although yet to pick up pace, exports and business investments are bringing about a gradual economic recovery.
9. Brazil
The only country from Latin America and touted as a promising economy by the Goldman Sachs report in 2003, Brazil is expected to clock a nominal GDP of $ 2 trillion in 2019.
Growth forecasts are revised to 2.3% in 2019.
The economy is largely driven by commodity-based exports. Weaknesses include tight credit conditions, allegations of corruption in politics and global fluctuations inherent in the commodities industry.
10. Canada
Economists expect Canada to register $ 1.8 trillion as nominal GDP numbers at an annual growth of 2% in 2019.
Inherent strengths include resource rich western provinces, close proximity to and trade ties with the US and a strong financial system. Services sector constitute 70% of the GDP.
What Can We Expect?
So, these are the movers and shakers of the global economic order.
While we can expect realignment with India's ranking moving up in the list, broadly the names are expected to remain the same.
However, the possibility of new entrants cannot be ruled out. Many economists are placing their bets on the two dominant economic players from Asia- India (symbolized by the elephant) and China (symbolized by the dragon).
However, India and China have their challenges on the population front, which could offset the gains from economic growth. This is indicated by the slump in the rankings according to per capita GDP.
Currently emerging economies remain the favorites as there is curiosity about their transformational journey from emerging to developed economies. Countries also need to focus on the welfare aspect of its citizens rather than purely on economic growth.
Ben Bernanke, who is a noted American economist says:'The ultimate purpose of economics, of course, is to understand and promote the enhancement of well-being'.
Happy Investing!
Disclaimer: The views expressed in this post are that of the author and not those of Groww