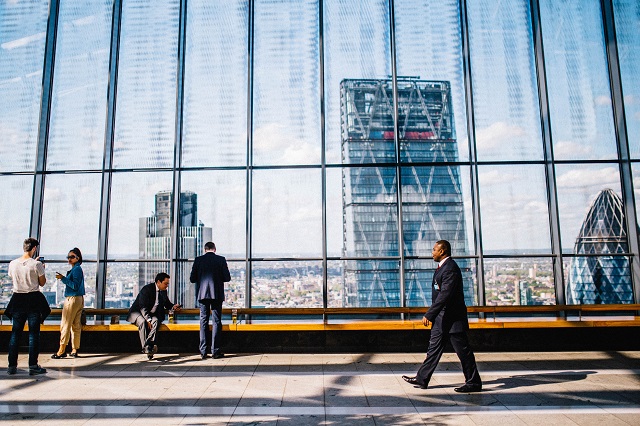 Debentures are mostly long term, unsecured debt financial instruments. It is generally not backed by any collateral and thus highly depends on the creditworthiness and reputation of the issuer.
Because of this reason, debentures are mainly issued by large companies to raise funds at a fixed rate of interest without any security.
There are various types of debentures.  One such type is convertible debentures and nonconvertible debentures.
Convertible debentures are those debentures which give an option to the holder to get it converted either in a share of the issuing company or in cash after a specified period of time.
On the other hand, non-convertible debentures are those which do not provide any such option to the holder at the time of maturity. In this article, I will cover all about non-convertible debentures and things to consider before investing in them. Read on. 
What Are Non-Convertible Debentures?
Non convertible debentures are fixed income instruments for a specific terms and interest rates.
Big companies issue them to raise funds without giving any option of conversion in equity. To compensate for this limitation, investors enjoy high returns, low risks, liquidity and tax respite as opposed to convertible debentures.
Everyone wants to invest their funds in improved and sustainable schemes. At times of high market volatility, even the trusted traditional investments get affected. During such a scenario, nonconvertible debentures are considered as it seems to provide smaller but steady returns over time.
Features Of NCDs 
1.Issuance
Companies provide non-convertible dentures through open market public issues, which the interested investors can buy with a specified period. Further, it is also traded in the stock market.
2.Credit Rating
 Non-convertible debentures are not backed by any collateral, thus only companies with good credit rating can issue debentures. Even the nonconvertible debentures are regularly rated by the credit rating agencies.
3. Interest
The interest rate has an inverse relationship with the creditworthiness of the company. A high credit rated nonconvertible debentures will have lesser interest rates. 
4.Return Rates
Moreover, every non-convertible debenture can earn returns in two ways – growth based and interest-based or cumulative opportunities. The rate of return of a nonconvertible debenture is considered to be higher than that of fixed deposit or government bond.
Factors To Consider Before Investing In Non-Convertible Debentures. 
Non convertible debentures are highly affected by the nature of business and its fund management capability. These instruments are vulnerable to business risks and threats.
This is because if the turnover is negatively impacted, then the company will tend to borrow more from financial institutions and consequently its credit rating will be go down. So, it is important to consider various other factors before investing in same.
1.Credit Rating Of The Issuer
Credit rating tells about the ability to raise funds from internal or external sources and its sustainability.
As non-convertible debentures do not give any option, it highly depends on the repayment capability of the issuer. Thus, it's recommended to choose those companies with an AA credit rating or more.
2.Debt Level
Some scrutiny of financial statements of the issuer is also required before investing in any non-convertible debentures. The assets quality of the company, debt-equity ratio, etc should be considered. You should not consider investing in those companies which have more than 50% invested in unsecured loans.
3.Capital Adequacy Ratio
Capital Adequacy Ratio (CAR) gauges the company capital and sees whether the company has sufficient funds to survive potential losses. You should check if the firm you plan to invest in has at least 15% CAR and has historically maintained the same.
4.Provisions For Non-Performing Assets
 A company should always keep a provision of at least 50% of the assets towards non-performing assets. This acts as a positive indicator of the asset quality of the company. If due to bad debts the quality if the assets drop then it is a matter of concern.
5.Interest Coverage Ratio
 This ratio shows the number of times the interest is covered by the earnings of the company. It determines how comfortably a company can settle its interest obligations. Thus, a higher interest coverage ratio acts as a plus point on the selection of non-convertible debentures.
Different Types Of Non Convertible Debentures
There are basically two types of non-convertible debentures which are secured and unsecured. Secured non-convertible debentures are secured by the assets of the company and thus, are less risky. Whereas unsecured non-convertible debentures are not supported by the assets of the company.
Conclusion
Organizations tend to raise funds through non-convertible debentures only to fulfill a specific business purpose. So, consider knowing more about the purpose of raising funds, where and how these funds will be used. 
You should invest only after having full clarity of the flow of money. Moreover, nonconvertible debentures are issued for a specific period of time.
Even though there is a secondary market for these instruments, you should consider investing small amounts or funds which you will not require until maturity.
Investments in non-convertible debentures might be a risky venture. So, you should diversify your portfolio and invest in various sectors of the economy to reduce the risk.
Just interest rates do not decide the actual return of non-convertible debentures. You should check the yield of the instrument and then come at any conclusion of buying it or not.
As an investor, always remember to investigate before investing. Invest in your risk-taking capacity to fulfill your investment goals.
Happy Investing!
Disclaimer: The views expressed here are those of the author and not that of Groww.
Investment in securities market are subject to market risks, read all the related documents carefully before investing. Please read the Risk Disclosure documents carefully before investing in Equity Shares, Derivatives, Mutual fund, and/or other instruments traded on the Stock Exchanges. As investments are subject to market risks and price fluctuation risk, there is no assurance or guarantee that the investment objectives shall be achieved. NBT do not guarantee any assured returns on any investments. Past performance of securities/instruments is not indicative of their future performance.