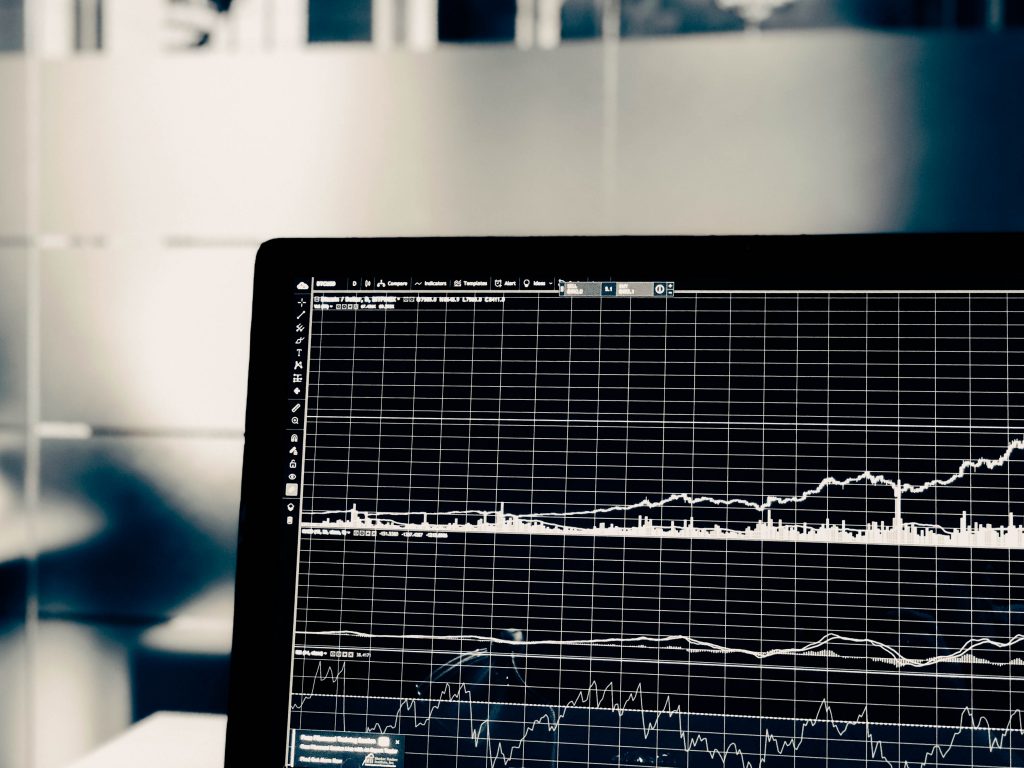 People often speak about that the market fell one day, or that the market jumped another day. However, if you read the stock table, you will realize that not all stocks rose or fell. There were some which moved in the opposite direction. This market means an Index.
What is an Index?
A stock index or stock market index is a measurement of a section of the stock market. From among the stocks listed on the exchange, some similar stocks are selected and grouped together to form an index.
The values of the grouped stocks are used to calculate the value of the index (typically a weighted average). Any change in the price of the stocks leads to a change in the index value. An index is thus indicative of the changes in the market and used by investors and financial managers to describe the market and to compare the return on specific investments.
Two of the primary criteria of an index are that it is invest-able and transparent. Many mutual funds and Exchange-traded funds attempt to "track" an index fund with varying degrees of success. The difference between an index fund's performance and the index is called tracking error.
Why do we need Indices?
Indices are an important part of the stock market and therefore of investments. Here's why we need stock indices for :
Sorting
In a share market, there are thousands of companies listed. It is very difficult for an investor to differentiate between all of those and pick one or two to buy. And then sort them out. This is where indices come into the picture. Companies and their shares are classified into indices based on key characteristics like size of company, sector or industry they belong to.
Representation
An Index act as a representative of the entire market or a certain segment of the market. In India, the BSE Sensex and the NSE Nifty are considered the benchmark indices. They are considered to represent the overall market performance.
Comparison
An index makes it easy for an investor to compare performance. Indices can be used as a benchmark to compare against performance. For example, in India the Sensex is generally used as a benchmark. So, to find if a equity has outperformed the market, you simply compare the price trends of the index and the stock.
Also, an index can also be used to compare a set of stocks against a benchmark or another index. For example, on a given day, the benchmark index like Sensex may jump 300 points, but this rally may not extend to a certain segment of stocks like pharma stocks. Then, the fall in the value of index representing pharma stocks could be used for comparison rather than each individual stocks. This also helps investors identify market trends easily.
Reflection
Investor sentiment is a very important aspect of stock market movements. This is because, if sentiment is positive, there will be demand for a stock. This will then lead to a increase in prices. It is very difficult to gauge investor sentiment correctly. Indices help reflect investor's mood, not just for the overall market, but even sector wise and across company sizes. You can simply compare an index with a benchmark to see if has underperformed or outperformed. This will, in turn, reflect investor sentiment.
Passive investment
Many investors prefer to invest in a portfolio of securities that closely comparable to an index. This process of investment is called passive investment. An index portfolio helps investors cut down cost of research and equity selection process. They rely on the index for stock selection for their investment. As a result, portfolio returns will match that of the index. For example, if Sensex gave 9 % returns in 6 month, an investor's portfolio that resembles the Sensex is also likely to give the same amount of returns. Indices are also used to construct mutual funds and exchange-traded funds.
How are Indices formed ?
An index consists of similar stocks. This could be on the basis of industry, company size, market capitalization or another parameter. Once the stocks are selected, the index value is calculated. This could be a simple average of the prices of the components. In India, the free float market capitalization is commonly used instead of prices to calculate the value of an index.
The two most common methods of forming indices are :
Market capitalization Weighted Index
The stock market is broadly divided on basis of market capitalization as among large cap, mid cap, and small cap. Market capitalization is the total market value of a company's stock. It is calculated by multiplication of the number of outstanding shares company offered with the current market price of one share. It thus takes into consideration both the size and the price of the stock.
In an index using market-cap weighting, stocks are given weight on the basis of their market capitalization in comparison with the total market capitalization of the index. For example, if stock A has a market capitalization of Rs. 10,000 while the index it is part of has a total market cap of Rs. 1,00,000, then its weight will be 10%. Similarly, another stock with a market-cap of Rs. 50,000, will have a weight of 50%.
Also, the market capitalization-weightage method gives more importance to companies with higher market caps.In India, most indices use free-float market capitalization. In this method, instead of using the total shares listed by a company to calculate market capitalization, only the amount of shares publicly available for trading are used. As a result, free-float market capitalization is a smaller figure than market capitalization.
The point to remember is that market capitalization changes every day as the stock price fluctuates. For this reason, a stock's weightage too changes every day. However, it is usually a marginal change.
Price Weighted Index
In this method, an index value is calculated on the basis of the company's stock price, and not market capitalization. Stocks with higher prices have greater weightings in the index than stocks with lower prices. The Dow Jones Industrial Average in the US and the Nikkei 225 in Japan are examples of price-weighted indices.
What are the different types of Indices in India?
Most of the trading in the Indian stock market takes place on its two stock exchanges: the Bombay Stock Exchange (BSE) and the National Stock Exchange (NSE). The BSE has been in existence since 1875. The NSE, on the other hand, was founded in 1992 and started trading in 1994. However, both exchanges follow the same trading mechanism, trading hours, settlement process, etc. The BSE has about 4,700 listed firms, whereas the rival NSE has about 1,200. Out of all the listed firms on the BSE, only about 500 firms constitute more than 90% of its market capitalization.
Following are the different Indices India :
1. Broad Market Indices
These indices are broad-market indices, consisting of the large, liquid stocks listed on the Exchange. They serve as a benchmark for measuring the performance of the stocks or portfolios such as mutual fund investments.
In Bombay Stock Exchange (BSE)
SENSEX
The BSE SENSEX (S&P Bombay Stock Exchange Sensitive Index), also-called the BSE 30 or simply the SENSEX, is a free float market weighted stock market index of 30 well established and financially sound companies listed on Bombay Stock Exchange . The 30 component companies which are some of the largest and most actively traded stocks, are representative of various industrial of the Indian economy. Sensex is the stock market index indicator for the BSE. It was first published in 1986.
How is Sensex calculated ?
The calculation of Sensex is done by a Free-Float method that came into existence from September 1, 2003. The level of Sensex is a direct indication of the performance of 30 stocks in the market. The free-float method takes into account the proportion of the shares that can be readily traded in the market. This does not include the ones held by various shareholders and promoters or other locked-in shares not available in the market.
First, the market capitalization is taken into account. This is done by multiplying all the shares issued by the company with the price of its stock. Then BSE determines a Free-float factor that is a multiple of the market capitalization of the company. This helps in determining the free-float market capitalization based on the details submitted by the company. Then, Ratio and Proportion are used based on the base index of 100. This helps to determine the Sensex.
Other Indices :
S&P BSE Consumer Discretionary Goods & Services
S&P BSE Basic Materials
S&P BSE LargeCap
S&P BSE AllCap
S&P BSE MidCap
S&P BSE SmallCap
In National Stock Exchange (NSE)
NIFTY
The NIFTY 50 index is National Stock Exchange of India's benchmark stock market index for Indian equity market. Nifty is owned and managed by India Index service & products (IISL) . The NIFTY 50 covers 13 sectors of the Indian economy and offers investment managers exposure to the Indian market in one portfolio.
Nifty is the market indicator of NSE. It ideally is a collection of 50 stocks but presently has 51 listed in it. It is also referred to as Nifty 50 and CNX Nifty by some as it is owned.
How is Nifty calculated ?
Nifty is also calculated through the free-float market capitalization weighted method. Just like Sensex, Nifty also follows a mathematical formula based to know the market capitalization. It multiples the Equity capital with a price to derive the market capitalization. To determine the Free-float market capitalization, equity capital is multiplied by a price which is further multiplied with IWF, which is the factor for determining the number of shares available for trading freely in the market. The Index is determined on a daily basis by taking into consideration the current market value divided by base market capital and then multiplied by the Base Index Value of 1000.
Other Indices
NIFTY 50 Index
NIFTY Next 50 Index
NIFTY 100 Index
NIFTY 200 Index
NIFTY 500 Index
NIFTY Midcap 150 Index
NIFTY Midcap 50 Index
NIFTY Full Midcap 100 Index
NIFTY Free Float Midcap 100 Index
NIFTY Smallcap 250 Index
NIFTY Smallcap 50 Index
NIFTY Full Smallcap 100 Index
NIFTY Free Float Smallcap 100 Index
NIFTY LargeMidcap 250 Index
NIFTY MidSmallcap 400 Index
2. Sectoral Indices
The Market Sector Indices summarizes the performance of stocks grouped by specific market sectors. This allows investors to benchmark the performance of a particular stock market sector or industry.
In National Stock Exchange (NSE)
Sectoral Indices in NSE are :
Nifty Auto Index : The Nifty Auto Index is designed to reflect the behavior and performance of the Automobiles sector which includes manufacturer of cars & motorcycles, heavy vehicles, auto ancillaries, tyres, etc. The Nifty Auto Index comprises of 15 stocks that are listed on the National Stock Exchange.
Nifty Bank Index : Nifty Bank Index is an index comprised of the most liquid and large capitalized Indian Banking stocks. It provides investors and market intermediaries with a benchmark that captures the capital market performance of Indian Banks.The index has 12 stocks from the banking sector which trade on the National Stock Exchange.
Nifty Financial Services Index : The Nifty Financial Services Index is designed to reflect the behavior and performance of the Indian financial market which includes banks, financial institutions and housing finance and other financial services companies. The Nifty Finance Index comprises of 15 stocks that are listed on the National Stock Exchange (NSE).
Nifty FMCG Index : FMCGs (Fast Moving Consumer Goods) are those goods and products, which are non-durable, mass consumption products and available off the shelf. The Nifty FMCG Index comprises of maximum of 15 companies who manufacture such products which are listed on the National Stock Exchange (NSE).
Nifty IT Index : Information Technology (IT) industry has played a major role in the Indian economy. In order to have a good benchmark of the Indian IT sector, IISL has developed the Nifty IT sector index. Nifty IT provides investors and market intermediaries with an appropriate benchmark that captures the performance of the IT segment of the market. Companies in this index are those that have more than 50% of their turnover from IT related activities like IT Infrastructure , IT Education and Software Training , Telecommunication Services and Networking Infrastructure, Software Development, Hardware Manufacturer's, Vending, Support and Maintenance.
Nifty Media Index : The Nifty Media Index is designed to reflect the behavior and performance of the Media & Entertainment sector including printing and publishing. The Nifty Media Index comprises of stocks that are listed on the National Stock Exchange (NSE).
Nifty Metal Index : The Nifty Metal Index is designed to reflect the behavior and performance of the Metals sector including mining. The Nifty Metal Index comprises of maximum of 15 stocks that are listed on the National Stock Exchange.
Nifty Pharma Index : Pharmaceuticals sector is one of the key sectors where Indian companies have created a global brand for themselves besides software. Indian companies have taken advantage of the opportunities in the regulated generics market in the western countries and made deep inroads especially in providing low cost equivalents of expensive drugs. Pharma outsourcing into India and low cost Healthcare services are expected to be the key areas of growth in the near future. In addition, the inherent potential of biotechnology has also attracted many new companies and this is also a key growth area for Indian companies. IISL has developed Nifty Pharma Index to capture the performance of the companies in this sector.
Nifty Private Bank Index : The Nifty Private Bank Index is designed to reflect the performance of the banks from private sector. The Nifty Private Bank Index comprises of 10 stocks that are listed on the National Stock Exchange (NSE).
Nifty PSU Bank Index : The Indian banking system, reaping the benefits of strong credit off take and improved risk management practices.The public sector banks with their existing widespread branch network have been primarily increasing their IT related expenditure. The core profitability of the public sector banks continue to rise on the back of improving operating efficiencies.Consolidation would further improve PSU banks' competitive edge against their private counterparts in servicing customers — both retail and corporate — in the international and domestic markets. Recognizing these changing dynamics of Indian banking industry, IISL has developed Nifty PSU Bank Index to capture the performance of the PSU banks.
Nifty Realty Index : Real estate sector in India is witnessing significant growth. Recent dynamics of the market reflected the opportunity of creating wealth across real estate companies, as proven by recent listings of real estate companies resulting into prominent growth in public funds and private equity. The main growth thrust is coming due to favorable demographics, increasing purchasing power, existence of customer friendly banks & housing finance companies, professionalism in the real estate sector and favourable reforms initiated by the government to attract global investors.
In Bombay Stock Exchange (BSE)
Sectoral Indices in NSE are :
S&P BSE TECK
S&P BSE Information Technology
S&P BSE CONSUMER DURABLES
S&P BSE Fast Moving Consumer Goods
S&P BSE POWER
S&P BSE India Infrastructure Index
S&P BSE OIL & GAS
S&P BSE AUTO
S&P BSE PSU
S&P BSE Healthcare
S&P BSE CAPITAL GOODS
S&P BSE BANKEX
S&P BSE METAL
S&P BSE REALTY
3. Thematic Indices
Our Thematic Indexes reflect the performance of various broad investment themes.Thematic investing seeks to identify specific social, economic, industrial, environmental or demographic trends and their long-term secular, cyclical and structural influences on the world's economies and markets.
In National Stock Exchange (NSE)
Nifty Commodities Index
Nifty CPSE Index
Nifty Corporate Group Indices
Nifty Energy Index
Nifty India Consumption Index
Nifty Infrastructure Index
Nifty MNC Index
Nifty PSE Index
Nifty Services Sector Index
Nifty100 Liquid 15 Index
Nifty Midcap Liquid 15 Index
Nifty Shariah 25 Index
Nifty50 Shariah
Nifty500 Shariah Index
In Bombay Stock Exchange (BSE)
S&P BSE GREENEX
S&P BSE CARBONEX
4. Strategy Indices
Strategy indices are designed on the basis of quantitative models / investment strategies to provide a single value for the aggregate performance of a number of companies.
In National Stock Exchange (NSE)
NIFTY Multi-Factor Indices
NIFTY 50 Equal Weight Index
NIFTY 100 Equal Weight Index
NIFTY 100 Low Volatility 30 Index
NIFTY Alpha 50 Index
NIFTY 50 Arbitrage Index
NIFTY 50 Futures Index
NIFTY 50 USD Index
NIFTY Dividend Opportunities 50 Index
NIFTY High Beta 50 Index
NIFTY Low Volatility 50 Index
NIFTY 50 Dividend Points Index
NIFTY Quality 30 Index
NIFTY50 Value 20 Index
NIFTY Growth Sectors 15 Index
NIFTY50 PR 1x Inverse Index
NIFTY50 TR 1x Inverse Index
NIFTY 50 PR 2x Leverage Index
In Bombay Stock Exchange (BSE)
S&P BSE IPO
S&P BSE SME IPO
S&P BSE DOLLEX 30
S&P BSE DOLLEX 100
S&P BSE DOLLEX 200
What is Mutual fund benchmarking ?
While investing in mutual funds or any other financial products, we seek opinion from our relatives or friends and then invest. Hardly do we understand the importance of making informed decisions. Most of us do not understand the significance of using a benchmark for the purpose of effective comparison. Capital market regulator SEBI (Securities and Exchange Board of India) has made it mandatory for fund houses to declare a benchmark index.
A benchmark is a standard against which the performance of a mutual fund can be measured. Since 2012, SEBI made it mandatory for fund houses to declare a benchmark index. This benchmark is independent and is based on the objectives of your fund. Most large cap oriented equity funds benchmark themselves against the Sensex or the Nifty. Other benchmarks are CNX Midcap, CNX Smallcap, S&P BSE 200, etc. Hence, an investor in an equity mutual fund benchmark against the CNX Midcap, should compare his returns accordingly.
Benchmark returns will give you a standard by which to make the comparison. It basically indicates what the fund has earned against what it should have earned. One can say that the benchmark's returns are the Mutual fund schemes target and the scheme is expected to have done well if it manages to beat its benchmark.
A scheme's benchmark is an index that is decided by its fund house to serve as a standard for the scheme's returns. A benchmark gives lay investors an opportunity to compare the performance of their investments with that of the broader market. Similarly, a fund house can also set target returns and try hard to perform better than the benchmark index. A fund's returns compared to its benchmark are called its benchmark returns.
How do you measure performance of a mutual fund against its benchmark ?
When the market rises or falls, the fund will be impacted. Assume fund ABC is a diversified equity fund which is benchmarked against the Sensex. Thus, returns of fund ABC will be compared with those of the Sensex. Suppose, markets are doing well and the Sensex is gradually moving upwards, then anything less than excellent returns from fund ABC would actually be upsetting.
If fund performs > Benchmark = Fund has outperformed
Let say the Sensex rises by 12% over one year and the fund ABC's NAV (net asset value) grows by 10%, then fund ABC has outperformed its benchmark. On the other hand, if the NAV of the fund rises only 6%, then it has underperformed its benchmark. Thus, if the fund does better than Sensex, it has outperformed the benchmark and vice-versa.
If fund performs < Benchmark = Fund has underperformed
Let say the Sensex declines 8% over one year and during the same period, the fund's NAV declines 6%, then the fund is said to have outperformed the benchmark.
Financial planners point out that if an actively managed fund delivers returns in-line with the benchmark, it should be considered as underperformance. This is because a professional fund manager has charged you a fee and only delivered returns equal to an index fund (a passively managed scheme that does not engage a fund manager).
Remember, the duration to judge the benchmark should be at least one year. Also, the difference between the fund and benchmark performance should be considerable. You can't say that a fund has underperformed its benchmark just because its returns were 10%, while the benchmark rose 9.8%. The difference between the fund and benchmark performance is not considerable.
When comparing a scheme with its benchmark, ensure that you consider the performance of the fund over longer time frames and not just short time frame. Look at data for one, three, five and even 10-year returns. When a fund consistently outperforms its benchmark indices, it indicates consistency in performance. However, the benchmark performance is one way to choose a fund. Financial advisers suggest that you understand your own risk profile and evaluate you needs before taking a investment decision
Things to Remember
Checking whether the fund has outperformed its benchmark is not the only criterion to select the scheme. But it is one of the important factors to invest in mutual fund schemes. You should verify if a mutual fund has outperformed its benchmark over several years with considerable difference.
Also, don't just run for returns from investment for investing in mutual funds. There are a lot of factors you should look into before selecting a fund which will match your investment goals.
Following the 3 things you should always remember before investing in Mutual Funds :
Higher rates: don't blindly invest in the fund with the highest returns. Invest based on the duration you want to invest for.
Every person's financial condition is different. Evaluate the funds you invest in yourself – don't invest in a fund because of its popularity.
Review your investment from time to time but not too often. Once a few weeks is good enough.
To ensure that the fund is in good hands, choose a fund house having fund manager with a good amount of experience managing small/mid-cap funds and associated with these funds for some good numbers of years.
To look at some of the best performing funds from every category of mutual funds, check out Groww 30 best mutual funds to invest in 2018.
Happy Investing!
Disclaimer: The views expressed here are of the author and do not reflect those of Groww.