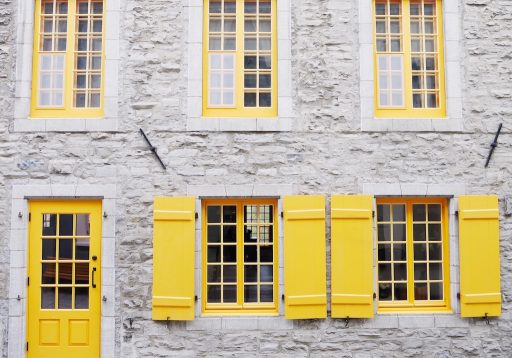 There are different sub-categories in which Mutual Funds can be classified as risk attached, investment philosophy and much more. Here, we'll be talking about open ended vs close ended Mutual Fund Schemes which are classified on the basis of redemption.
4 Basic Differences Between Open Ended vs Closed Ended Schemes

Open Ended Schemes
These schemes purchase and offer units on a daily basis and, henceforth, enable investors to enter and exit according to their benefit. The units can be obtained and sold even after the NFO(New Fund Offer) period. The units are purchased and sold at the net asset value (NAV) pronounced by the store.
The quantity of extra unit goes up or down each time the AMC offers or repurchases the current units. This is the reason that the unit capital of an open-ended scheme varies. The fund extends in size when the AMC offers a greater number of units than it repurchases. Then again, the store's size decreases when the AMC repurchases a bigger number of units than it offers. For example, if the administration feels that it can't deal with a substantial AUM, it can stop new investment. In any case, it needs to repurchase the units at all circumstances.
Closed-Ended Schemes
They sell a specific number of units and the NAV(Net Asset Value) is fixed. Unlike in open-ended funds, investors cannot buy the units of a closed-ended fund after its NFO period is over. This means that new investors cannot enter, nor can existing investors exit till the term of the scheme ends. However, to ensure liquidity, the fund houses list their closed-ended schemes on a stock exchange.
The number of outstanding units of a closed-ended fund does not change as a result of trading on the stock exchange. Apart from listing on an exchange, these funds sometimes offer to buy back the units, thus offering another avenue for liquidity. SEBI regulations ensure that closed-ended funds provide at least one of the two avenues to investors for entering or exiting.
Key Differences
Liquidity
Open Ended schemes are very liquid. You can redeem anytime. While Closed Ended schemes have a fixed lockin period
Trading
Open Ended schemes are not traded on stock exchanged. Closed Ended schemes are traded on stock exchanges.
Fund Management
In Open Ended schemes, the fund manager has to stick to the objective of the schemes. There is also pressure on fund manager because investors are free to redeem money. In Closed Ended scheme, there is no pressure of redemption on the fund manager
NAV (Net Asset Value)
When you buy Open Ended schemes, you buy on the existing NAV of the scheme. However, Closed Ended schemes can have different NAV compared to the price that you buy because they trade on exchanges.
Comparative Analysis of returns in both the schemes

The schemes from each category are top 3 performing schemes in terms of returns for the last 1 year.
Bottom Line
From the table, it can be concluded that open-ended schemes have outperformed close-ended schemes. In fact, the least performing fund in the open-ended has outperformed the best performing fund from the close-ended scheme
I don't think there are any benefits of parking your money in a close-ended scheme as most of them have liquidity issues and don't offer SIP. It's just that the AMC's can offer more variety of products to their customers.
Another Financial Engineering gimmick.
Review
ICICI Prudential Value Fund- Series 14
The Fund aims to provide capital appreciation with a lock-in period of around 4 years. It will invest 80-100% in equities and 0-20% in debt securities. The fund will invest some amount of equities in the derivatives segment as per the market situation. The Fund Manager Mr Sankaran Naren, is the Chief Investment Officer of ICICI Prudential Asset Management Company and has a proven track record.
The only concern is that will the scheme provide significant capital appreciation in this high valuations market where there are few undervalued stocks and some popular schemes are sitting on cash as high as 10% of the total corpus.
The following graph shows the past returns of ICICI Prudential Value Fund- Series 1 which is managed by the same Fund Manager
As you can see, the scheme has underperformed its benchmark in the last 1 year even in a bull market which makes my argument strong.
Keep Calm and Start Investing