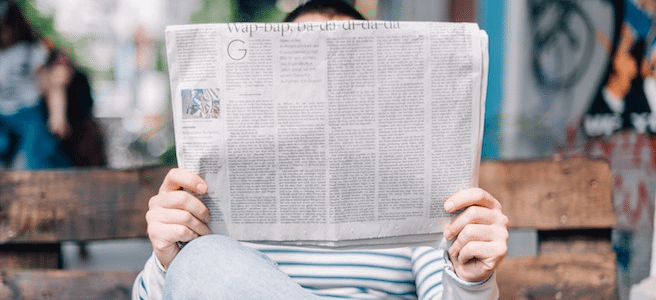 The recent circular by SEBI has caused many mutual fund companies to rename, recategorize, and rationalize mutual funds offered by them. This has had an effect on mutual fund investors as well as mutual fund companies.
To assess how this has impacted investors read on.
Impact of the Categorization and Rationalization
The circular not only impacted the investors in a positive way but also impacted the Asset Management Companies (AMCs).
They need to follow the new norms and hence, recast their schemes to make them operational.
Impact on Investors: Mutual Fund Renaming
Trouble-free Selection

Adherence to the norms by fund houses will extend a trouble-free set-up for investors to select their fund as per their own needs and risk appetite.

Fund Objective Unaltered

Investors need not worry about the objective of the fund as they are not altered and if at all there are any changes, it will be informed or the categorization will be changed.

Simplified Debt and Hybrid funds

An exhaustive list of fourteen sub-groups has been created based on maturity tenure and credit ratings. The percentage exposure of the bonds is also taken into consideration for the rationalization. Misleading nomenclature, in case of Hybrid Funds, has been eliminated and new categorization is based as conservative, balanced, and aggressive funds.

Single definition

Investors need not understand various different definitions from different fund houses. Therefore, a unified definition will bind fund houses and that will make the life of investors and advisors easier.

Comfortable Review and Replan

Investors need to understand that as per the new changes, fund houses are likely to make changes or adjustments to adhere to the norms, hence they must review funds they have invested in and make and act according to their risk profile.
Impact on AMC: Mutual Fund Renaming
Following are the implication of the circular on them.
Multiple schemes under the same category need to be merged.
Rename large, mid, and small-cap funds as per new norms, if they were not as per the norms.
In case they offered both value and contra funds, they need to now choose only one to adhere to the norms.
Corporate funds now can invest only in AA+ and higher rated instruments. In case it was not followed, it needed correction. As per the new norms, only credit funds are allowed to invest in AA or lower-rated instruments.
Face the challenges coming out of the changes made on "performing" schemes. There were many schemes which were similar to or duplicate of the same fund house and performing. They require a merging after the new rule.
Market capitalizations of the last six months are taken into consideration for categorization of equity funds into large, mid, and small-cap. That implies irrespective of the categorization that existed, the stock holdings of six months are the key for categorization.
Uncertainty prevailed on the performance of the fund after the merger.
High expenses can take place in case portfolio churn is required.
Investors may have their apprehensions after the change and the need to discontinue the fund is always there.
Merit for Investors: Following are the advantages which an investor will reap after the new norms declaration.
The circular no. – SEBI/HO/IMD/DF3/CIR/P/2017/114, with the subject as "Categorization and Rationalization of Mutual Funds Schemes" clearly highlights the regulator's strong determination to facilitate investor understanding for precise decision making before investing. Let's investigate, the change made for superior perception, and what is stored in it for an investor.
Attributes of SEBI Circular
To better recognize the need, benefit, and loops of the circular, you must first understand the changes in it.
The Necessity
To pick one scheme or fund from 1,200+ open-ended mutual funds, 280 open end equity funds which further include 65 to 70 large-cap funds and a similar number of flexi-cap schemes is like looking for a needle in a haystack.
To understand, evaluate, and go through various definitions of the 36 categories and decide on your pick is a herculean task.
In addition, many fund houses had multiple plans or schemes with indistinguishable investment approach.
They themselves used to decide what stocks qualified as large, mid, or small-cap resulting into an erratic format without any specific classification.
There were ambiguities even in the percentage of stocks in a market fund. There were large-cap funds which had invested more than 50% in small or mid-cap stocks but were still considered as large-cap.
Benefits
The circular by SEBI will benefit investors, as now they are in a better position to significantly evaluate, compare, and decide their choice for investment.
The categorization will standardize various funds broadly into five groups and limited sub-groups.
Mutual fund houses now can have one scheme in each sub-group. This will bring uniformity across the market and investor decision will get simplified.
The Attributes
SEBI circular have the following attributes:
Groups
Existing 36 categories were trimmed down to only five groups, namely:
Equity Schemes: Will include schemes that will invest in equity and related instruments.
Debt Schemes: Will include investments in debt instruments.
Hybrid Schemes: Will include investments in mix –equity, debt, and other assets.
Solution Oriented Schemes: Will include schemes like children savings or retirement schemes.
Other Schemes: Will include index funds, funds-of-funds, and ETFs.
Sub Groups
Each group has its own sub-groups which are categorized as
Equity Scheme
Large Cap Fund– Invest minimum 80% in large caps.
Large & Mid Cap Fund– Invest minimum 35% each in large and mid caps.
Mid Cap Fund– Invest minimum 65% in mid caps.
Small Cap Fund– Invest minimum 65% in small caps.
Multi-Cap Fund– Invest minimum 65% in equities and related instruments.
Dividend Yield Fund– Majorly invest in dividend yielding stocks with minimum investment of 65% in equity.
Value Fund– Pursue a "value investment" strategy with minimum 65% investment in equity and associated instruments.
Contra Fund– Pursue a "contrarian investment" strategy with minimum 65% investment in equity and associated instruments.
Focused Fund– Minimum investment in equity 65% and maximum number of stocks should not cross 30.
Sectoral/Thematic– Minimum investment in equity 80% of a particular sector or theme.
ELSS– Minimum 80% investment in equity in accordance with Equity Linked Scheme 2005, notified by Ministry of finance.
Debt Scheme
Overnight Funds
Liquid Funds
Ultra-Short Duration Funds
Low Duration Funds
Money Market Funds
Short Duration Funds
Medium Duration Funds
Medium to long Duration Funds
Long Duration Funds
Dynamic Bond Funds
Corporate Bond Funds
Credit Risk Funds
Banking and PSU Funds
Gilt Funds
Gilt Funds with 10 years Constant Duration
Floater Funds
Hybrid Schemes
Conservative Hybrid Funds
Balanced Hybrid Funds
Aggressive Hybrid Funds
Dynamic Asset Allocation
Multi-Asset Funds
Arbitrage Funds
Equity Savings
Conclusion
The regulator circular has been pronounced investor-friendly by analysts and a move which will organize the market for better investor investments and superior experience and returns.
It is a matter of time to find out the real outcome and performance of funds, and how investors will rate it.
Happy investing!
Disclaimer: the views expressed here are of the author and do not reflect those of Groww. 
Investment in securities market are subject to market risks, read all the related documents carefully before investing. Please read the Risk Disclosure documents carefully before investing in Equity Shares, Derivatives, Mutual fund, and/or other instruments traded on the Stock Exchanges. As investments are subject to market risks and price fluctuation risk, there is no assurance or guarantee that the investment objectives shall be achieved. NBT do not guarantee any assured returns on any investments. Past performance of securities/instruments is not indicative of their future performance.