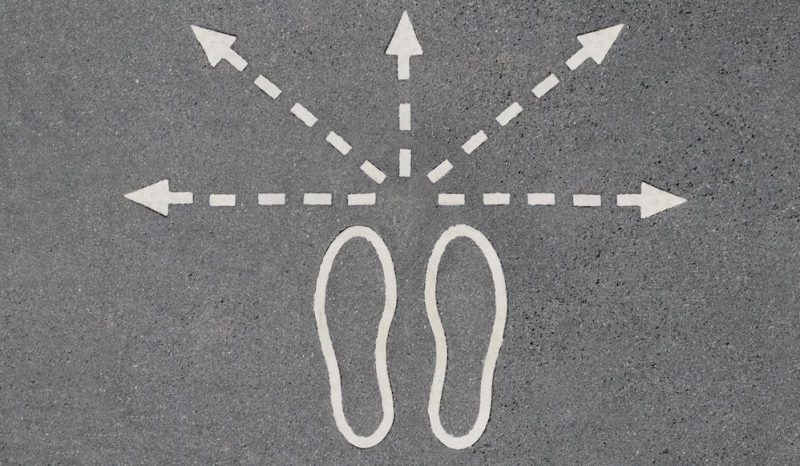 Equity Mutual funds invest in stocks of publicly listed companies. However, you can buy these stocks directly from the stock market.
This article answers what is right for you – investing in mutual funds or direct equity.
What Are Mutual Funds?
A mutual fund is a pool of money from numerous investors who wish to save or make money, It invests in diversified holdings & is professionally managed.
As an investor, you own units, which basically represents the portion of the fund that you hold. Therefore, the investor can also be known as a unitholder. The increase in the value of the investments along with other incomes earned from it is then distributed to the investors/ unit-holders in proportion to the number of units owned, after deducting applicable expenses.
What is Direct Equity?
Direct equity investment can be very rewarding, however, the risk of loss in direct equity is also very high. People who can balance R & R- risk & return while dealing with direct equity are the real winners. But how can one balance the risk & reward?
It is not easy to understand equity. One needs to understand the underlying business before investing in equity – more commonly referred to as stocks. Information related to equity is contained in companies financial reports like balance sheet, P&L reports, annual reports etc.
Direct Equity V/S Mutual Funds
There are various benefits of investing through mutual funds which may not necessarily be available if one invests directly through shares.
Creating wealth is an exciting proposition, whereas the process of creating wealth requires knowledge, skill, time & the ability to take risk. Investments, be it direct equities or through mutual funds, have their advantages & disadvantages.
However, direct equity investing, though perceived as more dynamic by investors, is feasible only for those investors who can understand the working of equity markets & have the time to track it regularly.
What about investors who do not have the skill & are not committed to devoting time & energy towards their investments? For such investors, the best option is to choose the indirect route by investing in mutual funds (MFs).
Some of the advantages of mutual funds are as follows:
Individuals may not have the necessary skills to identify the right stocks. Not everyone can dedicate time to do research. Mutual funds, therefore, offer investors the expertise of fund managers.
As some shares quote very high prices, they remain inaccessible for small investors. However, one can start investing in mutual funds which invest in various stocks with as low as Rs. 500.
For their services, mutual funds charge fund management fees and expenses which are capped under the regulation.
If an investor wants to trade in equities he/she need not pay for the DMAT or trading charges. However, investors should be careful not to buy funds with very high expense ratios.
Open-ended funds allow investors to exit at the prevailing NAV, subject to exit loads. This helps in financial planning. When an individual invests in shares, he is not sure if he can sell the shares in the market at a fair value or not.
An individual may go overboard on a particular stock. However, a fund manager will have risk management guidelines in place.
There are limits on how much a fund manager can invest in each stock &  sector. A fund manager's decision to invest in a particular share is backed by strong research conducted by the fund manager & his/her team members.
Investors can choose to invest in a scheme that suits their investment needs. For example, an aggressive investor may choose to invest in a diversified equity fund, whereas a less risky investor may opt for a balanced fund.
When an individual investor buys & sells shares before completing the tenure of 1 year, he ends up paying short-term capital gains. However, the fund managers may keep transacting in shares at varying intervals.
If the investor remains invested for more than 1 year in an equity fund, his gains are totally tax-free since STT (Securities Transaction Tax) is already deducted.
A Short Story with Mutual Funds
How can Shashank use the Mutual Fund route to earn more?
Shashank wants to invest Rs. 1,000 in 5 stocks. Since the collective investment in mutual funds would work better, he approaches 5 of his friends – Harish, Lokesh, Manish, Shailesh & Kumar. While the first 3 are keen to invest Rs. 1,000 each, Shailesh & Kumar agree to chip in with Rs. 500.They appoint Santosh as their fund manager.
Santosh collects Rs. 5,000 in total & issues units of Rs. 10 to each of them. This gives Shailesh & Kumar 50 units each whereas others get 100 units . As the fund manager, Santosh buys one stock of each blue-chip stock on January 1.
At the end of the month, the prices of these stocks change & the portfolio value increases to Rs. 5,250.  Santosh charges 1.5% from the returns for his services as a fund manager, the value of each unit goes up to Rs.
This means that the valuation of investment by Shashank & his friends have also increased. Had the share prices fallen, the valuation of the investments would have fallen as well.
Collective Investment Scheme Example
| | | |
| --- | --- | --- |
| Stocks Santosh Bought | Price (Rs.) as on Jan 1 | Price (Rs.) as on Jan 31 |
| Technology Limited | 1,700 | 1,800 |
| Soap & Toothpaste Limited | 1,250 | 1,300 |
| Best car Limited | 450 | 440 |
| Entertainment Limited | 500 | 520 |
| Infrastructure Limited | 1,100 | 1,190 |
| Total Sum | 5,000 | 5,250 |
| Units Issued | 500 | 500 |
| Value Per Unit | 10 | 10.50 |
| Net Asset Value Per Unit | | 10.3425* |
| *(Post Expenses @1.5%) | | |
Returns on Investments
| | | |
| --- | --- | --- |
| | Investment (Rs.) | Valuation (Rs.) |
| Shashank | 1,000 | 1,034.25 |
| Harish | 1,000 | 1,034.25 |
| Lokesh | 1,000 | 1,034.25 |
| Manish | 1,000 | 1,034.25 |
| Shailesh | 500 | 517.13 |
| Kumar | 500 | 517.13 |
Making a decision
Do you buy shares directly from the stock market or do you invest in mutual funds?
Do you Understand Equities?
One of the most important factors to invest in mutual fund and equities is to answer a question – do you understand equities? How to know whether you understand equities better or not?
Do you understand the underlying business and how it earns money? Can you figure out the fair value of that business? If the answer to any of these questions is NO – equity is probably not for you.
Do You Have Time to Trade and Track Stocks?
Another important factor which you should consider before investing in mutual funds & equities is to answer this important question – do you have time to trade & track stocks?
Do you know how to trade? Do you have an understanding of when to trade? Can you track the stocks? Do you understanding the Buy & Sell Call? If the answer to any of these is a NO – equities are probably not for you.
Behavioral Biases
Many individuals start direct investments but lack the discipline to continually allocate time to make investment decisions. If you face similar issues, you should consider investing in mutual funds.
The process is simple. You have to set-up a monthly systematic investment plan(SIP) on mutual funds that you think is appropriate for your investment goals.
It is also behaviorally optimal to meet your life goals through mutual funds. Why? Direct investment requires active decision making — when to buy & sell shares. You can buy shares at a lower price or sell shares at a higher price.
SIP on mutual fund helps you distance yourself from active decision making. Besides, index funds do not have the risk of under-performing the market, as they are designed to mimic the market.
Core Portfolio vs Satellite
At times, you may invest just to beat the market. The objective of this portfolio is to simply get a kick or learn about markets.
Summary
Mutual Funds are specifically designed to diversify investment portfolios. Professional money managers are the people who ensure rigorous investment discipline and manage these funds.
Fund managers devote time as well as resources just to monitor investments.
Mutual Funds offer the best way to retail investors to invest in equities. With a robust institutional & regulatory framework in place, we can expect that equity mutual funds will continue to maintain this position in the coming years.
Groww helps new investors get started without any hassles.
Disclaimer: Views expressed here are of that author. Mutual fund investments are subject to market risks, read all scheme related documents carefully.