Groww brings you a new feature update. Now you can initiate a Systematic Transfer Plan on Groww with just a few clicks. This article covers how STP can help you as an investor and how to start the process on Groww. Read On!
What Is A Systematic Transfer Plan?
While you must be aware by now what a SIP stands for, a STP is still a lesser-known feature of mutual funds, yet something every investor must know of. You might have guessed that there is some kind of transfer involved, but what is being transferred? As the name suggests, STP is a tool for the systematic transfer of money between mutual funds. STP allows you to transfer your investments from one mutual fund to another within the same AMC. 
Usually, the money is first invested in a debt fund, after which, it is transferred to equity funds. It is apt for investors who do not want to take up an additional burden of timing the market.
How Can A Systematic Transfer Plan Help You?
Imagine that you have a huge sum of money to invest. Doing a lump sum investment when the market is volatile may not be a wise move as you are exposed to risk. But to let your money lie idle in a savings bank is equally not acceptable for a wise investor. This is where an STP can be put to use. 
You can mitigate the risk of a lump sum investment by investing only a portion of your money in a high-risk-high-return scheme at a time. The remaining amount could be put in a safer investment such as debt funds. The latter will draw more returns than your money lying idle in a savings account. Now you will have made two investments in two different funds.  Here's where you can start an STP to gradually remove more of your money to the fund which allows greater appreciation of wealth, meanwhile cushioning your capital against volatility blows. 
How To Start STP On Groww
Now that you know how STP can come in handy to you, here is how you can do so on Groww within minutes. 
Step 1: Log on the Groww platform and click on " Investments" on your dashboard. 
Step 2: Select the source fund from which you want to transfer your money to the destination fund. You can do this by clicking on the three dots and selecting " Start STP" from the drop-down list. Remember, the destination fund must belong to the same asset management company as the source fund and hence you need to choose wisely.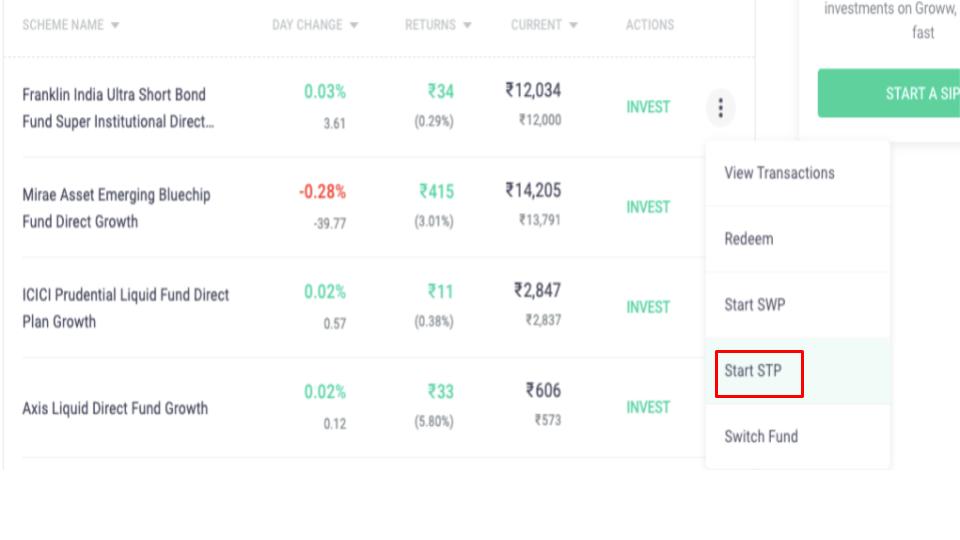 Step 3: Once you have selected the source fund ( from where your funds will be transferred), the next step is to select the destination fund.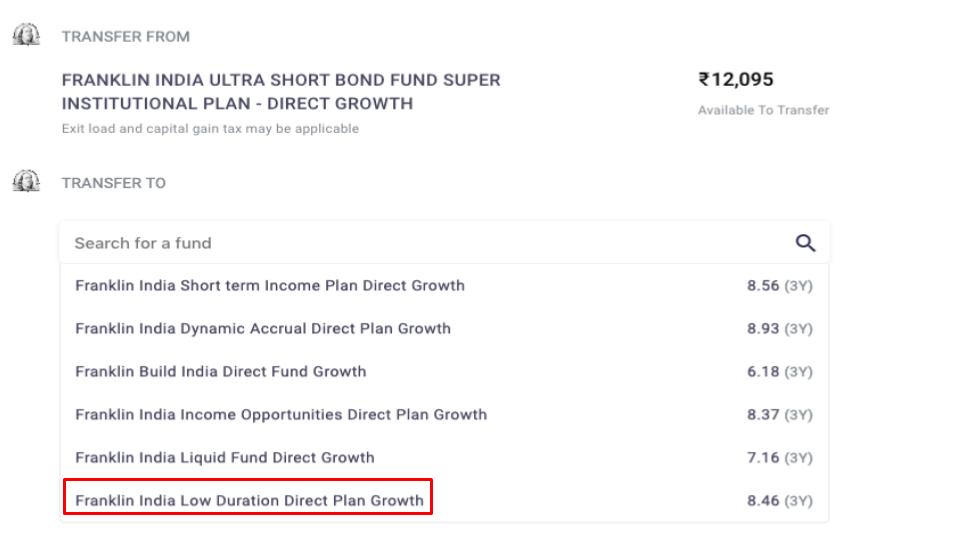 Step 4: Based on the monthly transfer amount you enter, the number of installments is calculated, after removing units from lock-in from the source fund. You can select the date from which you want the STP to start. Once you are sure of the source and destination fund, click on " Confirm STP " to proceed and your process is completed.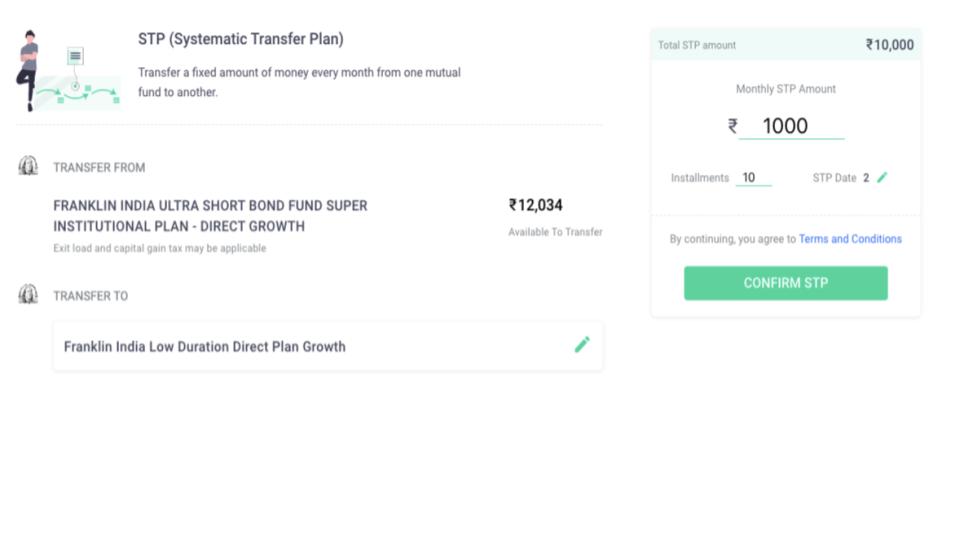 You can then go back to your dashboard where you can see all your active STPs and you can manage them effectively at one place.  For instance, you can stop an ongoing STP if you wish to by clicking on the " Stop STP " button.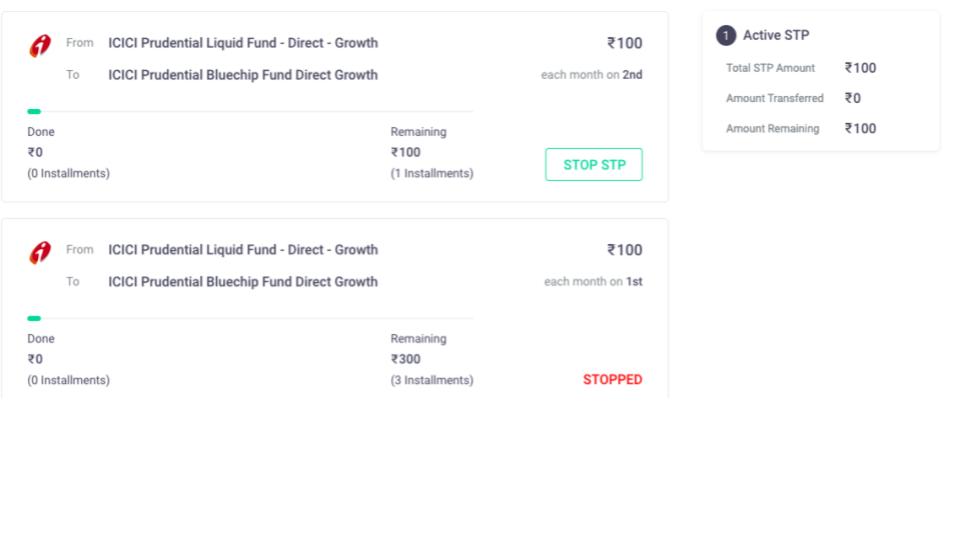 Simple right? With just a few clicks you can now effectively set up and manage all your STPs at one place with Groww.
Also Read:  How To Set Up SWP On Groww
Happy Investing!