Hello investors,
Hope you had a wonderful festive season. This time we get you a power-packed update.
It is said that size is the enemy of speed. But my team proved me wrong. They keep shipping at tremendous speed.
Last month our company, Nextbillion, jumped spots to become number 2 in the broking industry in India.
We achieved this in a little over 2 years.
Rankings do not matter much to us. But it is a good validation of the customer-first approach to winning in the industry.
Thanks for showing your love and spreading awareness.
Now, on the features.
Safety First
We have introduced a bunch of extra features to increase the safety of your accounts.
This is in addition to existing ones like 2FA validation and new device signup alert.
View active devices
Now you can view all the active devices you are logged in to under the 'Settings' section.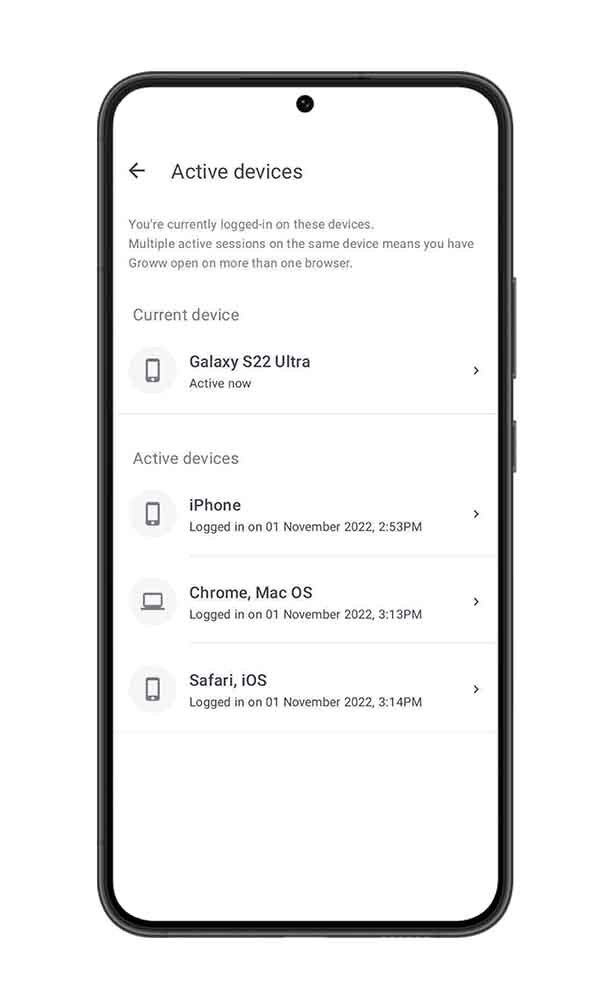 You can also log out from devices that you no longer use. This is on Desktop and Android. Coming soon on iOS.
Additional Measures
When you log in from a new device, we introduce an additional authentication step.
We detect suspicious transactions and block them if they are malicious.
We have also set up a dedicated trust and safety team to ensure we are on top of the game regarding your account's safety.
Investing and Trading
Our broking team continues working and building tools to craft the best experience for you!
Nominee declaration is made mandatory now.
If you have been reading my updates regularly, you would have noticed that the nominee addition has repeatedly been coming up.
Step-up SIP
Usually, when we set an SIP, it is based on our current income and savings. As we grow and our income grows, our SIP amount should ideally increase.
Now with Step-up SIP, you can set increased SIP amounts every year or every 6 months!
Another superpower tool to continue investing more and growing wealth.
If you do not want to step up in advance, you have the 'Edit SIP' feature we launched 2 quarters back.
GTT
Also, GTT is finally live.
My messages were filled with demand for this feature.
One customer even took the pain to visit me in my office to request this feature (we love such customers who are vocal about what they want).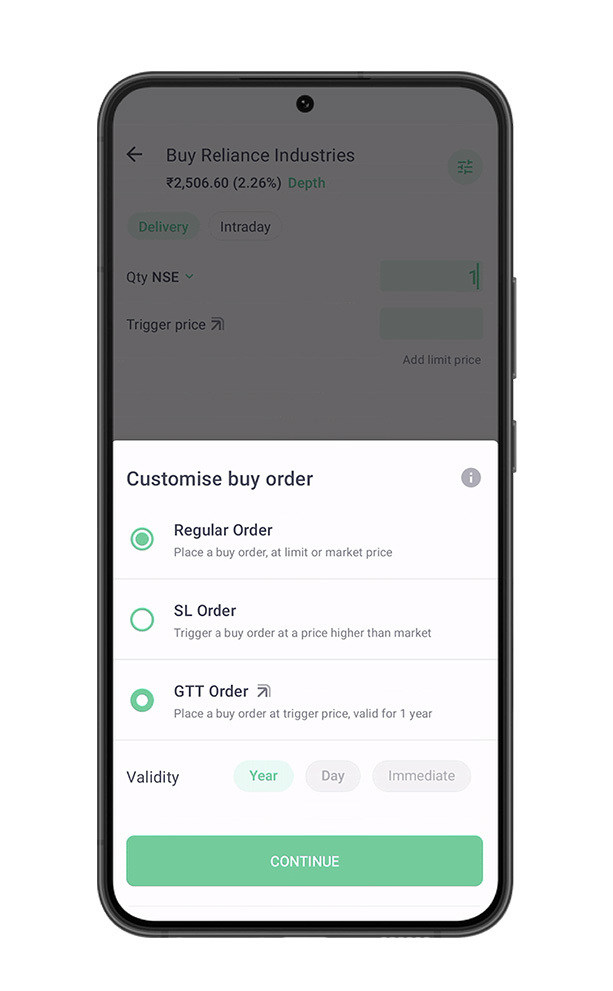 Try it out if you haven't yet. We are taking your feedback continuously to make it better.
More
The tax invoice of DP charges is now added to the contract note.
[On web] Funding for US stocks streamlined for customers with Axis bank. In addition, customers can now fund their accounts from up to three banks.
Better Trading Experience
Trading View charts are ready.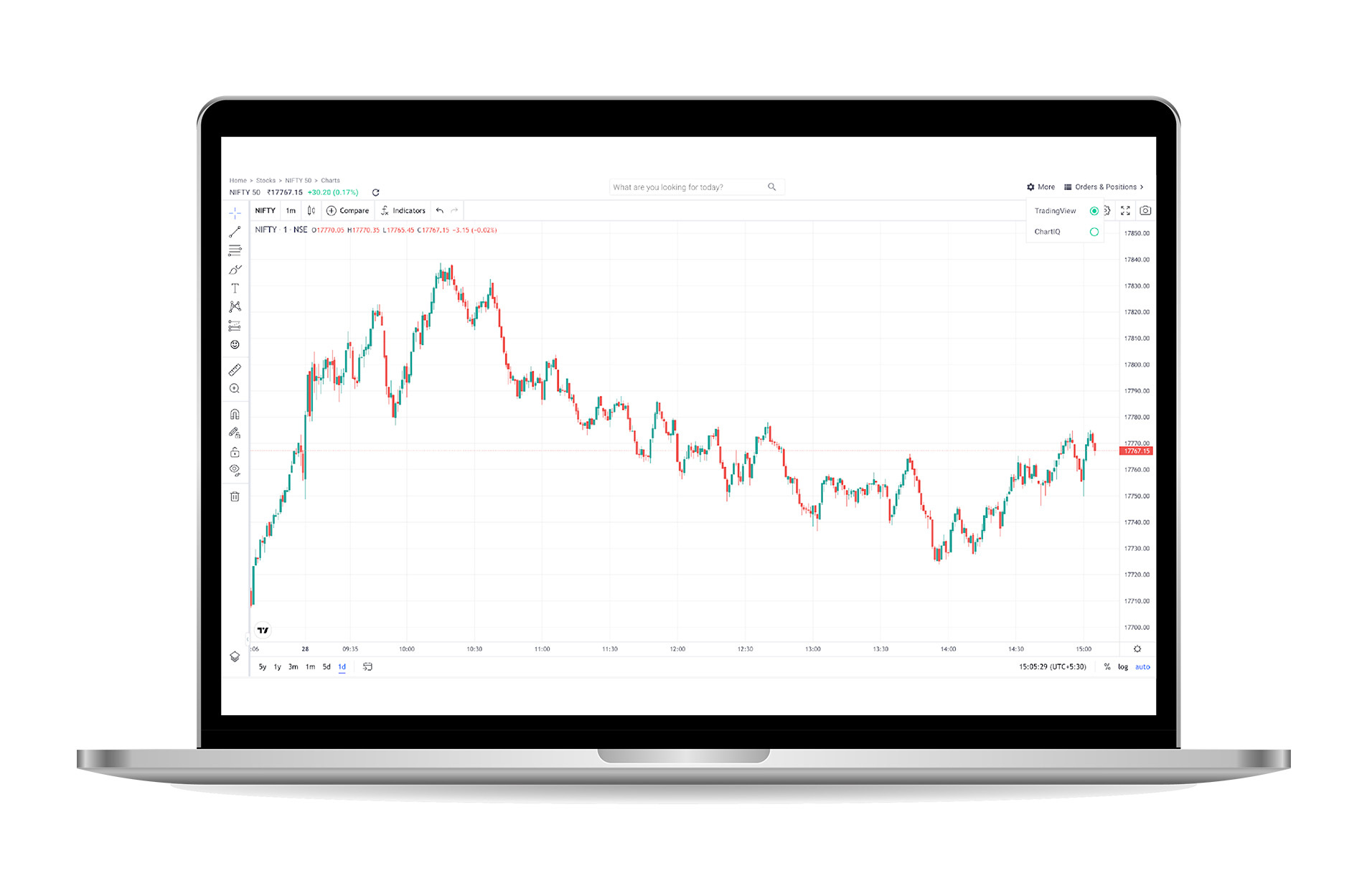 How to switch to Trading View?
Click 'More' on the top right, and you can toggle between Trading View and ChartIQ — on the desktop right now. You will see it on mobile very soon.
Enhanced Stop Loss
More enhancement on Stop Loss - now you can add stop loss for intra-day orders while order placement; you can still add through positions like earlier.
You can also convert an SL order into a market order with one tap, exit all positions from positions directly with one tap, and cancel all open orders with one tap.
Also, intraday in F&O is now open.
Margin Underworks
Pledge your holding to get the additional margin — we have rolled out this to some of the users.
This feature is useful for traders who need margins to make more significant trades, for example, writing options.
Real-time EPI will give margin benefit to users unblocking the remaining 20% as well.
Experience is King
We streamlined some of the experience on apps.
Withdraw experience is more streamlined with ETA on when the credit will be settled.
In Groww Balance, you can easily filter transactions to find what you are looking for.
We launched recent activities in Help and Support. This will help you report tickets from the relevant issues you had.
Groww Credit
Investing is for building wealth for the future. Credit is leverage for future growth.
It can be a great tool if used correctly - buying a home, growing a business, higher studies, etc.
With our mission to democratize access to finance, Groww got into the credit business.
We will be introducing a lot more credit products in the coming years. Currently, Credit is available to a few customers. We are seeking feedback.
Groww Stories, Videos, and Digest
Groww Stories is a new product to get you the latest updates in a fun way.
Our content team presents you with the information that helps you manage money better. We have started rolling Stories to all users. It might take a few weeks till all the folks get it.
We have also added a lot more fuel to our educational videos.
Now our videos are available in 7 languages. Hindi, Kannada, Telugu, Tamil, Gujarati, Malayalam, and English.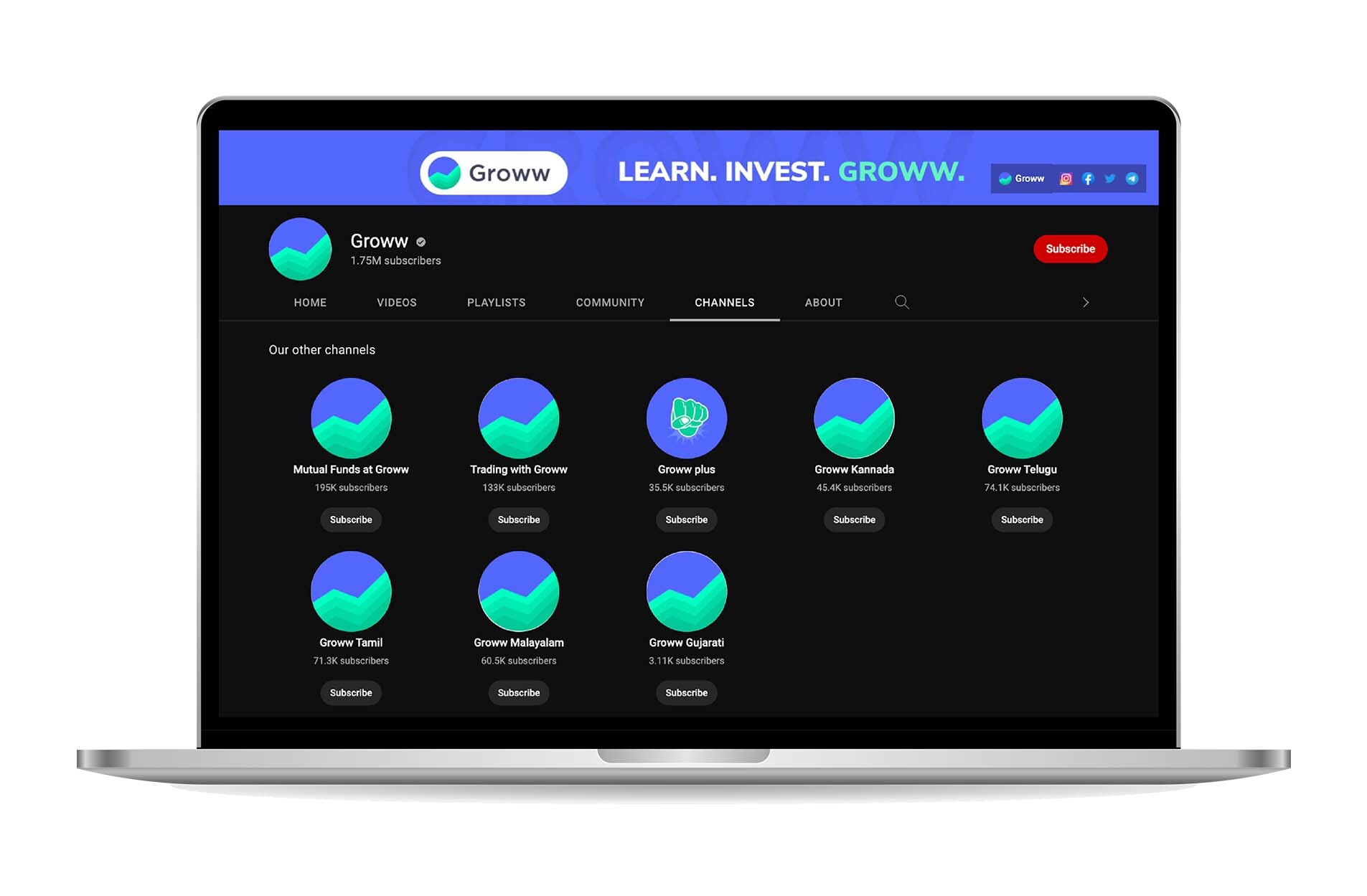 It's interesting how our beautiful country has so many beautiful languages. And being true to our mission, we do not want English to become a hindrance in your healthy financial journey.
We will continue to add more languages to our videos.
Considering a lot of our customers are very young, we started a new channel called Groww Plus with rock-solid content on career growth.
Our Groww Digest has evolved over the years. We kept improvising based on the customer feedback. Our Daily Digest and Weekly Digest are now read by around 1 crore customers monthly.
That's all for now.
Thanks for reading so far, and I look forward to sharing more updates in the future!