Groww is happy to introduce another method via which investors can automate their SIPs in a hassle-free manner. The Auto-pay via Form (previously known as OTM) is a one time process to set up a mandate, to enable recurring payments through a NACH form. This process is suitable for investors who, for some reason, do not have access to net banking facilities or simply wish to go this route. It involves the following steps:
Why is Autopay important?
Autopay automates your SIP instalments.  Once you set up the mandate, your SIP instalments get automated for the rest of your investment tenure. Using Autopay for your SIPs is essential now. After April 1, 2022, you will not be able to use your pool accounts for mutual fund transactions. Pool accounts are your broker wallets, for example, Groww Balance.
Read more on Groww: SEBI Discontinues Usage of Pool Accounts for MF Transactions
Auto Pay Initiation Via Form  
Login to your Groww account with your credentials and click on " Autopay Via Form" at the bottom of the screen.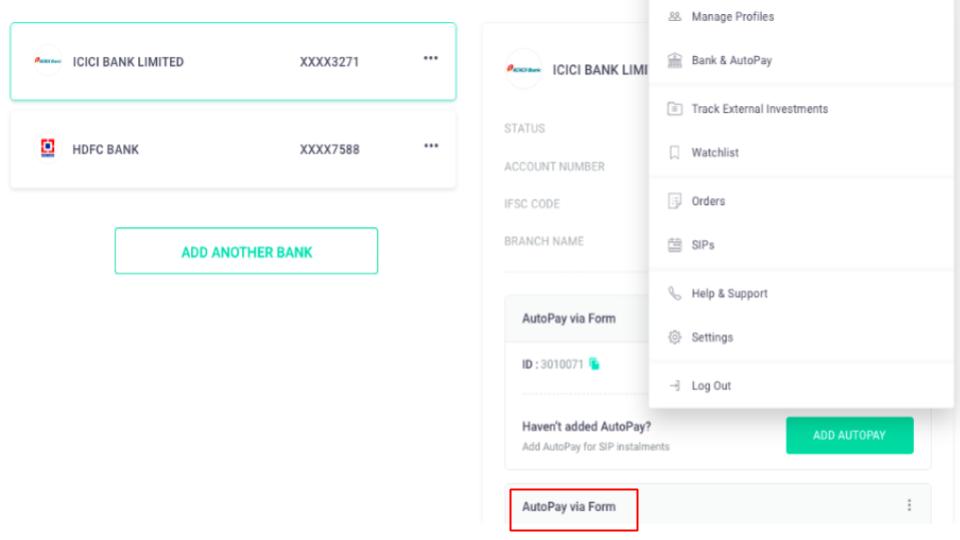 Step 2 : You will receive a NACH form on your registered email address as an attachment. Check all the details which are pre-filled in the NACH form. You may see that the maximum amount in the NACH form is 1,00,000. Don`t worry, we never deduct any amount more than your SIP amount . You will be shown  the following screen once the form has been sent to you.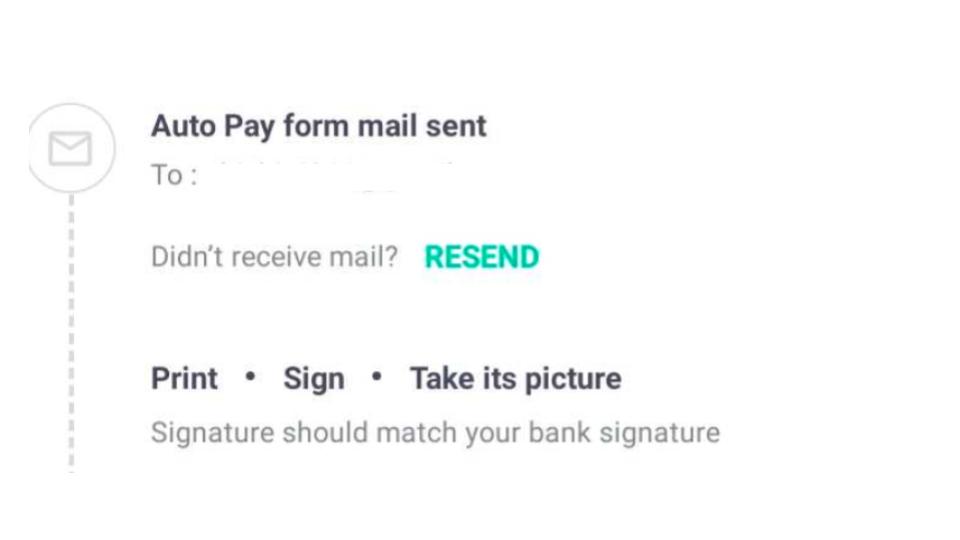 Look at the mock form to see how it would look like and check the location where your signature is required. Please make sure the sign is the same as provided in your bank documents.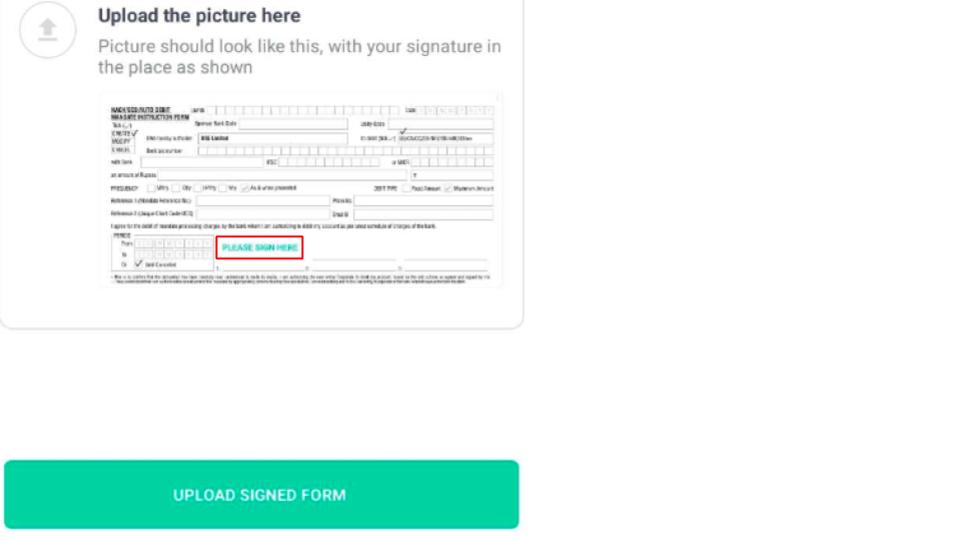 Step 3 : Once you receive the form, take a print out , fill all the necessary details and sign at the designated place. The next step involves uploading the document in the correct orientation. You can do so by clicking on the " Upload Signed Form" button as shown in the previous step. You can either click a picture or upload via gallery from your phone. Before you proceed, make sure the following things are taken care of :-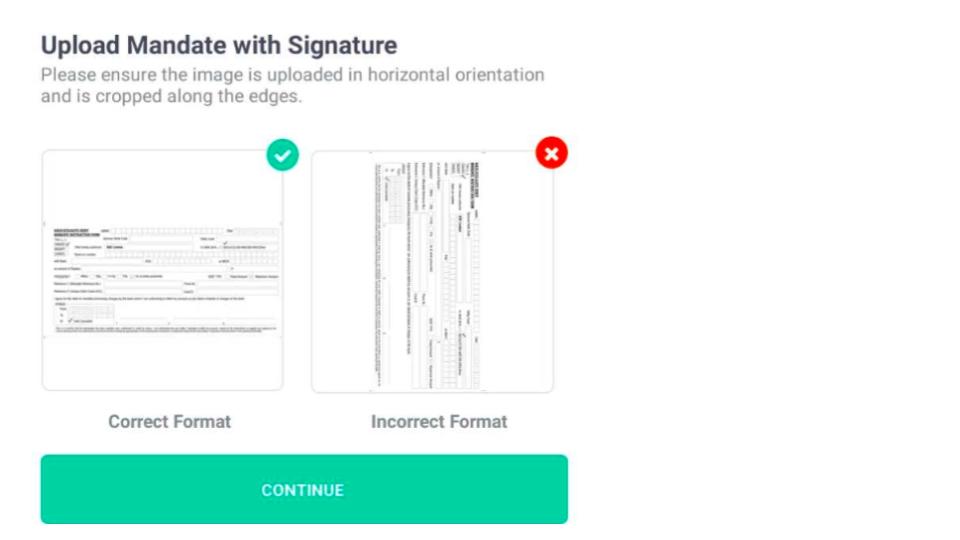 You will receive a confirmation screen after the form is uploaded successfully. Depending on your bank it would take 2-3 days for mandate approval. Once the bank approves, you will be notified via sms and email communication on your registered mobile number and email ID respectively. For any queries or follow up questions about the procedure, please write to us at [email protected] and we will be happy to assist you at the earliest.
Also Read : How to set up autopay via OTP on Groww 
Happy Investing!