The graph below of NIFTY 50 does look like a roller coaster ride. An experienced investor would be very familiar with such rides, not so for the first time investors.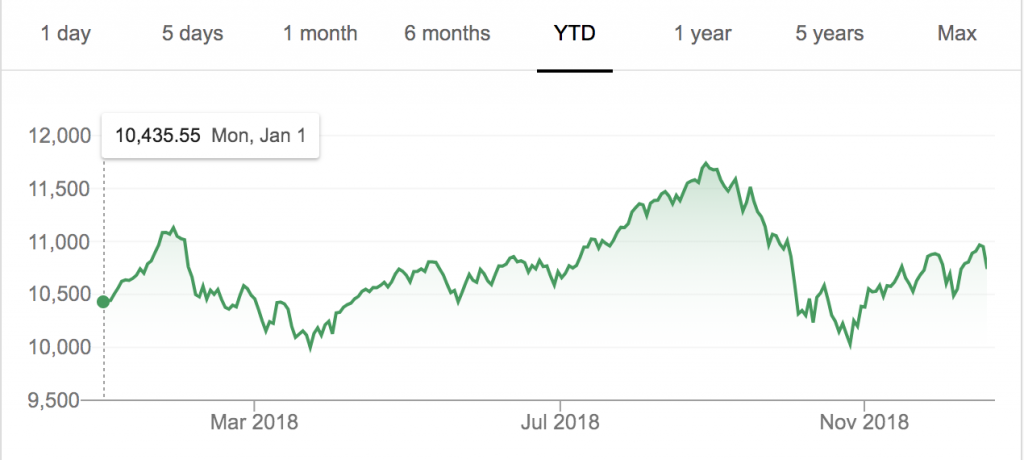 The graphs of small cap and mid cap indices would look even more adventurous. Investors investing through mutual funds also saw their net worth changing frequently.
Let us briefly look at the key highlights of the markets.
Budget 2018: Introduction of LTCG
Finance minister gave a shocker by introducing Long Term Capital Gain tax of 10% above 1 Lakh. While it did not impact the market over the year but it did create a panic shortly at the time of the budget.
IL&FS Crisis
Infrastructure Leasing and Financial Services (IL&FS) bonds and long-term loans were downgraded to junk status by rating agency ICRA in the beginning of September.
This led to a ripple effect and a lot of NBFC got battered in the stock market. Some of them have still not recovered from the blow.
While some investors took that as an opportunity to invest more in financial services – whether they are right or wrong, only time will tell.
Mutual Fund Total Expense Ratios (TER)
Securities and Exchange Board of India (SEBI) during its board meeting conducted on September 18, 2018, announced a major change with respect to the Total Expense Ratio (TER) of mutual funds.
Side Pocketing
Side Pocketing is an accounting method used to separate illiquid investments from the more liquid and quality investments in an investor's debt portfolio. Late this year, SEBI decided to formalize the practice of 'side-pocketing' in fixed-income/debt funds based on credit events.
Fall of Bitcoin
Millions of bitcoin investor saw their net worth fall drastically because of the Bitcoin price crash. Sadly, a lot of them were first-time investors who invested at the peak. Indian regulations were also not favorable.
We hope 2019 would be better for crypto investor and regulator do change the stance towards crypto as an asset (if not as a currency).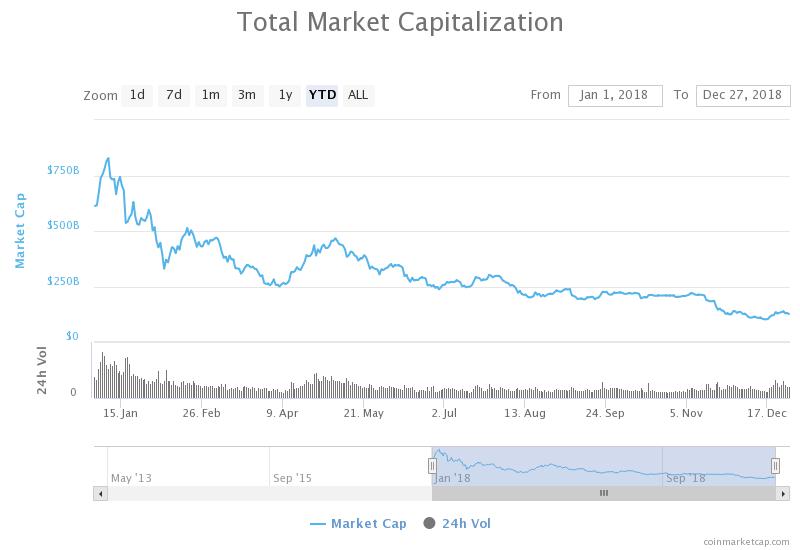 RBI Governor Resignation and State Election Flipper
It was a bit of a coincidence that two news came on the same day. That of RBI Governor Urjit Patel resigning and BJP facing the setback in the three large states in Assembly Elections.
What was more surprising was the way markets reacted to it – by not reacting negatively. It is impossible to predict the markets like I always keep saying.
This year, that year
Whatever be the state of markets, the few of the golden rules of investing still apply to create wealth in the long-term
Be clear about your risk tolerance and investment objectives
Invest in equity for long-term only
Invest in debt funds for short-term
Keep learning
Groww Forever
Let us also share some of the interesting data on Groww platform. While we launched a bunch of features, we also saw phenomenal growth in our user base.
Groww was recognized by multiple reputed organizations for bringing simplicity and transparency to investing. Here are some of the highlights.
In terms of feature launches, here are some of the key highlights
Direct mutual funds on Groww in April 2019 – Direct mutual funds can help you earn upto 1.5% extra returns per year
Xperts launch – We bring the best content from the investment world for you
Android and iOS launch – can you believe we had only a website till late 2017?
Hundreds of improvements in the app to make investing experience delightful (onboarding, watchlist, filters, smartsave)
Some of the features we launched had to be rolled back because of the change in regulations – eKYC, e-Mandate
Tracking investments outside Groww and then switching them to direct funds
Investing for Everyone
However, one very good thing that we had investors from every nook and corner of the country. True to our philosophy of making investing accessible to everyone!
2018 has also been a phenomenal year in terms of user growth. 9 Lac users registered on our platform this year, and there are still a few days to go before we say goodbye to this year.
Now we are looking forward to 2019 with a renewed energy and we will keep building tools to make investing simple and better for you.
Happy Investing!