Getting the exact price level for a stock you are trying to trade is a tiring shot in the dark. Tracking the stock every second for it to reach your desired level is tiring. Intraday positions are squared off at the end of the day and then you may have to repeat the whole process again the next day.
We at Groww have launched a new feature called 'GTT' (Good Till Triggered ) which will enable you to buy or sell stocks at their desired price without having to track the prices throughout.
Read on to know more about the feature.
What is 'GTT' ?
GTT ( Good Till Trigger) is a feature that allows users to place buy or sell orders of any stock at market or limit price. These orders are executed (triggered) once the market price of the stock reaches your trigger price i.e the price you mentioned in the GTT Order. GTT orders are valid for 1 year.
GTT orders can be placed only in delivery and margin basis trades, not in intraday.
How does GTT Help You?
If you have already invested in a stock or are going to invest,GTT can help you to buy or sell the stock at any price you have in mind. As soon as the market price of the stock matches GTT orderprice the GTT order gets executed. As mentioned, GTT has a validity of one year and the order will expire if the stock fails to reach your desired level within a year's time.
For Example:
Tata Motors is trading at Rs 441, You are willing to invest in the company but at a lower price of Rs 420.You are not a full time trader or investor In this case you can place a GTT buy order at Rs 420. So whenever the price of the stock falls to Rs 420 the GTT order will get triggered and the stock will be bought at price.
How to use GTT Feature on Groww:
Step:1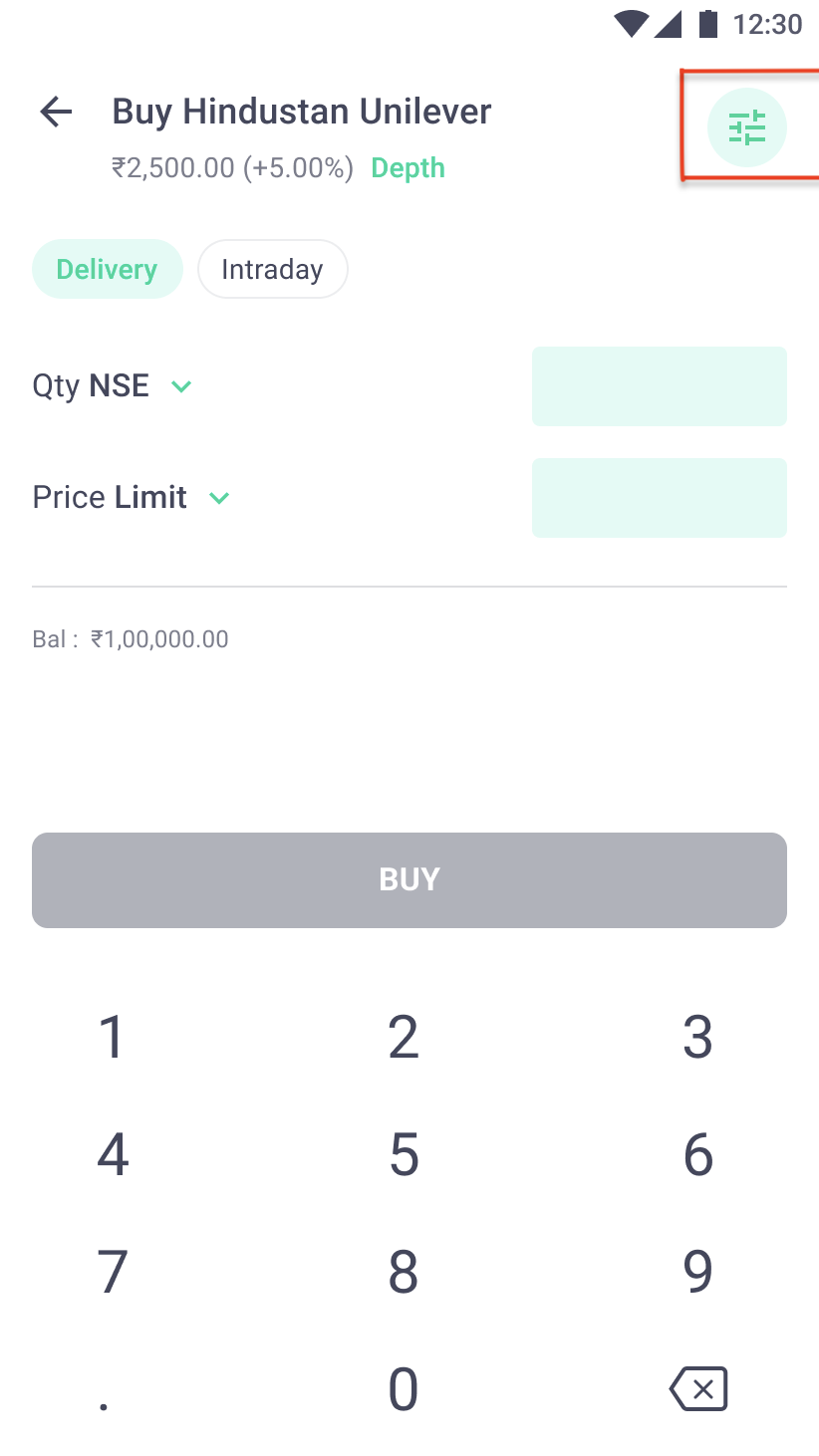 Search and Select a stock After selecting the stock You should now click-on the hamburger button on the top right corner.
(Please note that HUL has only been chosen as an example and prices indicated on the screenshots
are just for illustrative purposes. This is not an advisory)
Step 2: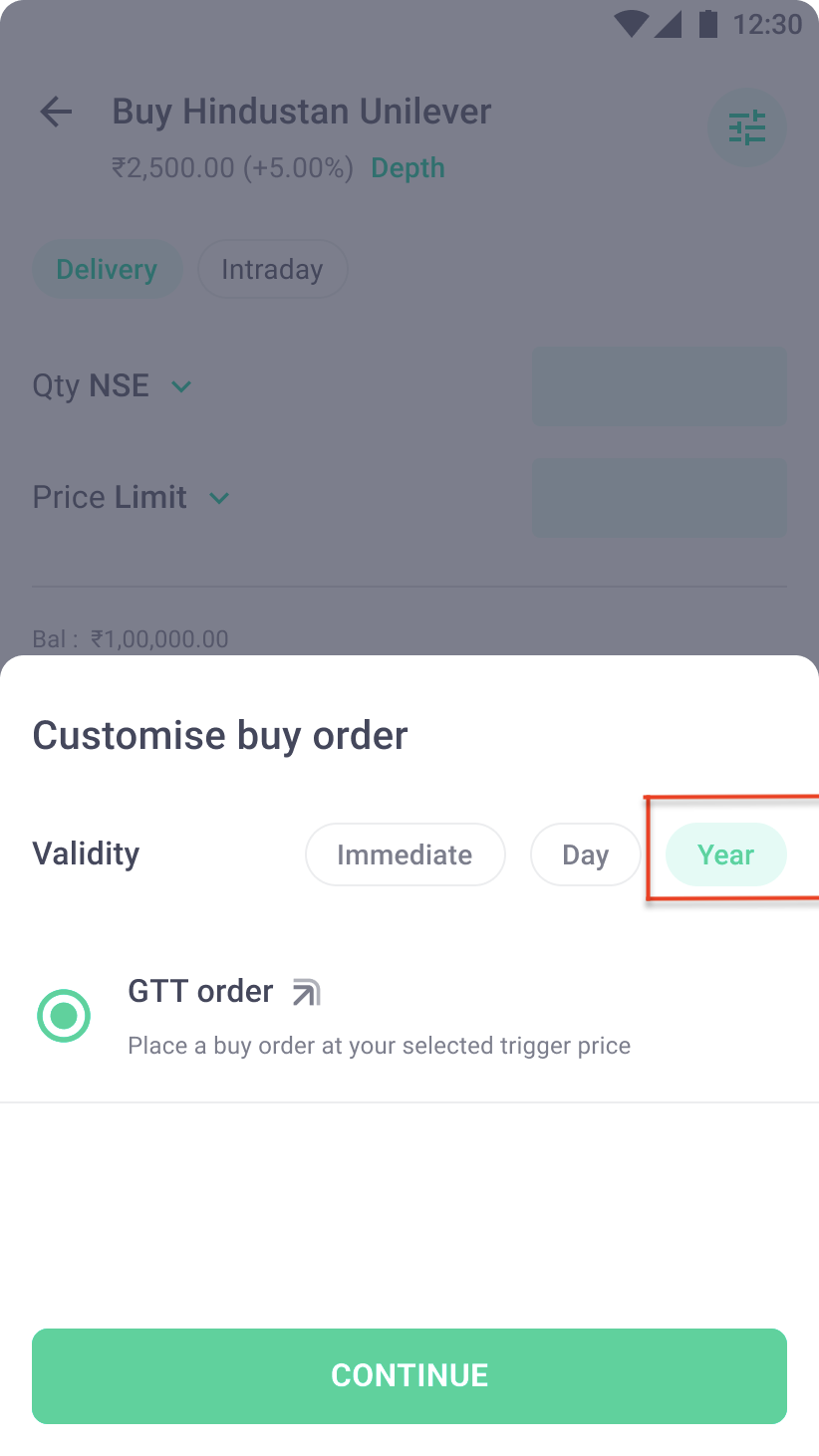 Choose the year option from the validity toggle
Step 3: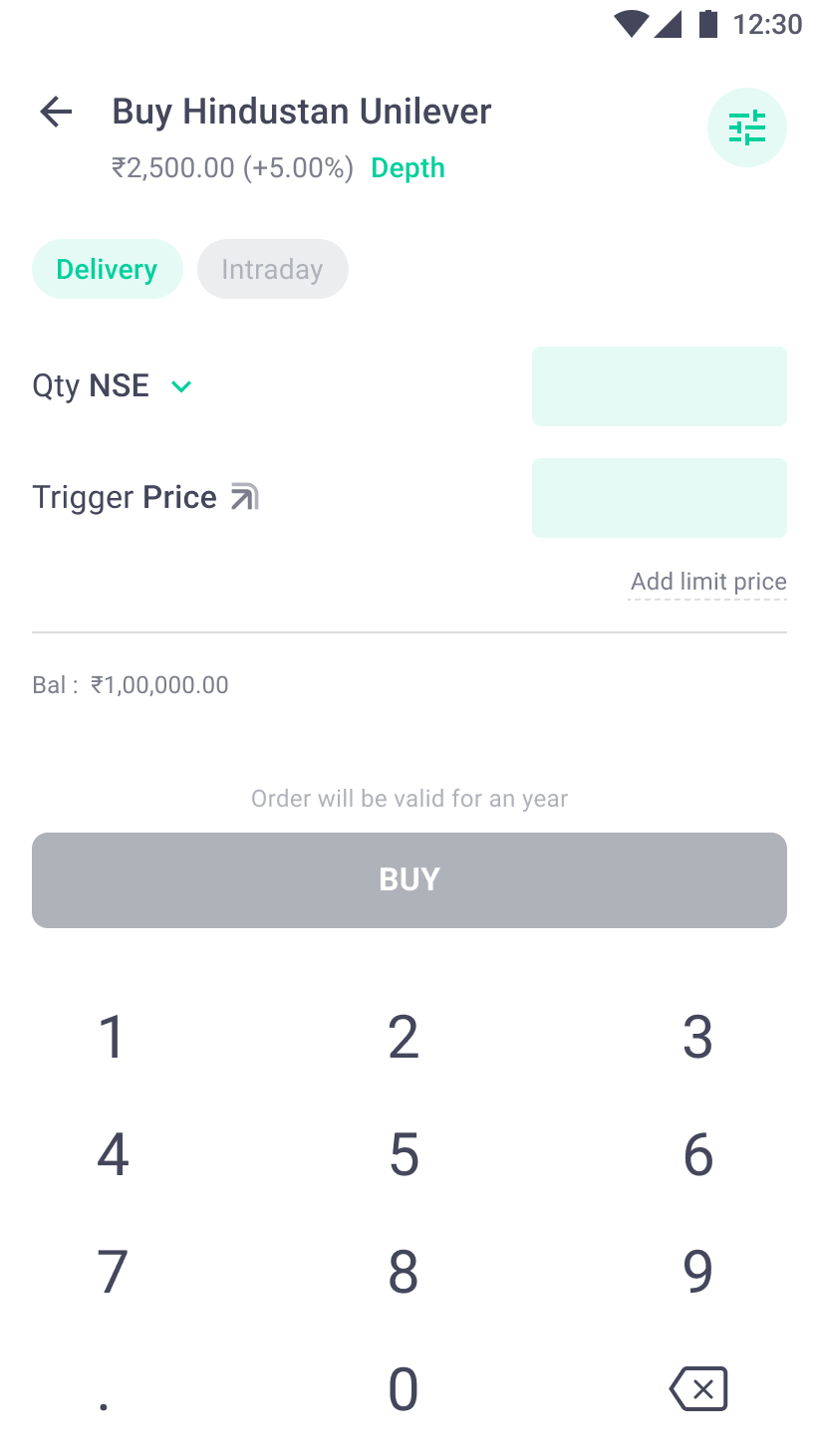 After selecting the year option, You will have to enter the quantity of the stock you want to buy and Then enter the trigger price. Once the market price of the stock matches your trigger price your buy/sell order will be placed in the exchange on your mentioned price.
Step 4: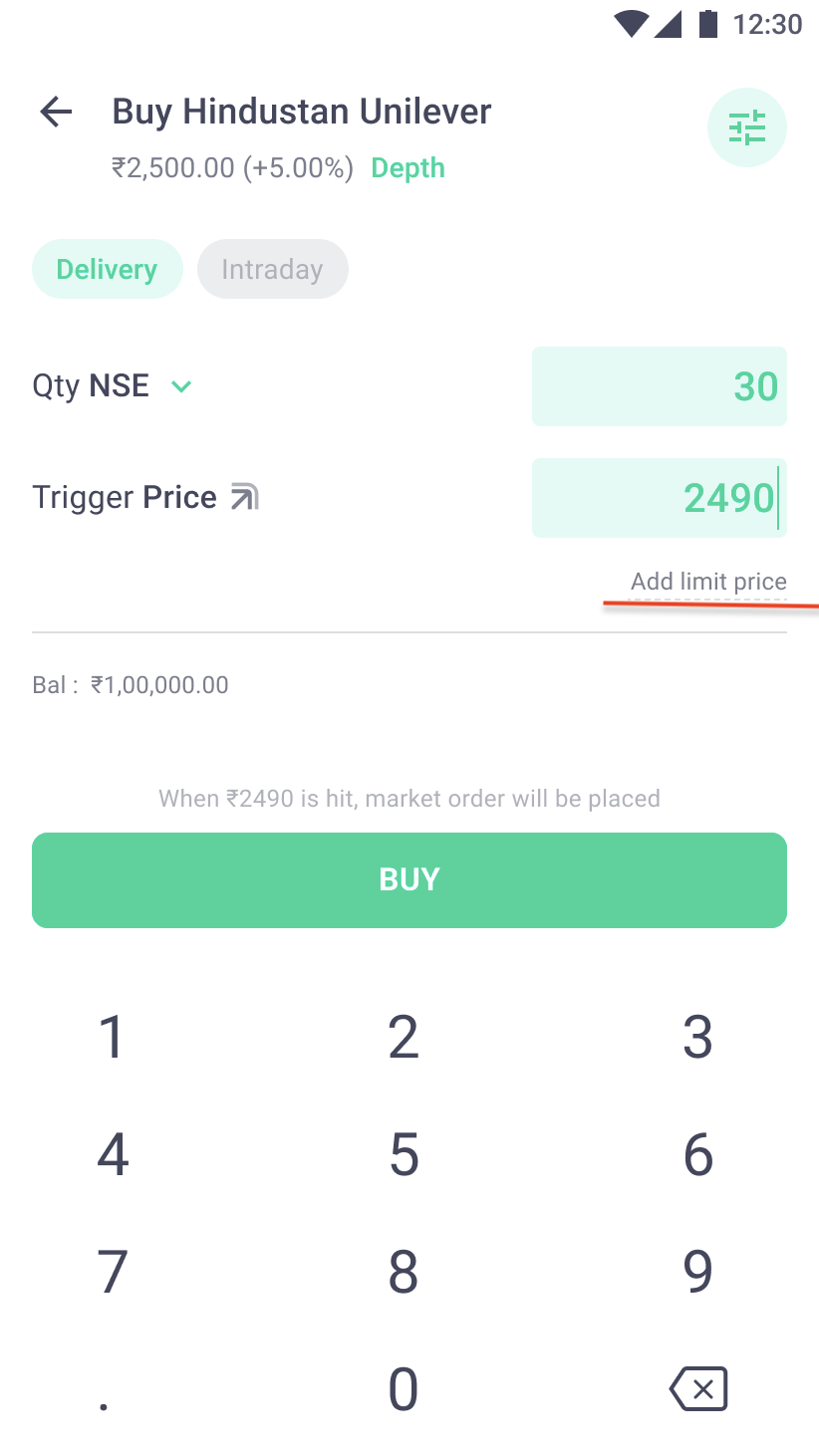 If you want to place a Limit order in GTT. Then their is a Limit Order button right below trigger price . Once you click on the Limit price you can now enter The quantity and the price you want to buy the stock in.