To help our users who want to change their bank account or add another bank account on Groww, we are introducing this new feature – now you can change your bank account associated with your investment account on Groww.
Here are the steps to add a bank account on Groww:
Step 1: In the Groww app, tap on 'You'
Step 2: Now click on 'Bank Details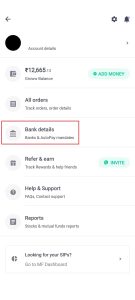 Step 3: You will see your primary bank account and other bank accounts that have been added by you. -On the bottom of the page, tap on 'Add another bank account'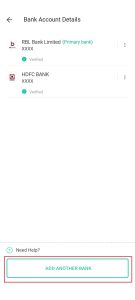 Step 4: You'll be asked to select a 'SIM with a number'.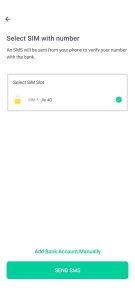 Check the phone number which is connected with the bank account you want to add. Then, choose the SIM with that phone number and select 'Send SMS'. An SMS would be sent from your phone to verify your number.
Step 5: Once the verification is completed, you can choose the bank you want to add. You can search for bank's name in the search bar incase you don't see it in the list of popular banks.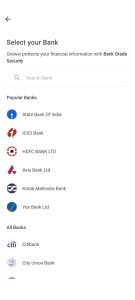 Step 6: The bank will be added, and you'll be able to see it on the 'Bank Details' screen.