Groww balance is an internal balance account in which you can store your money and directly pay with the use of that money, instead of making a separate transaction every time.
The process of investing becomes much easier through Groww Balance and you can literally invest through 'one-click'.
Groww Balance is present on Groww App as well as the Groww Website.
What Is the Process of Investing Through Groww Balance?
Step 1
Once you log in on Groww, select the fund you want to invest in, we have chosen Smartsave, which is ICICI Prudential Liquid Fund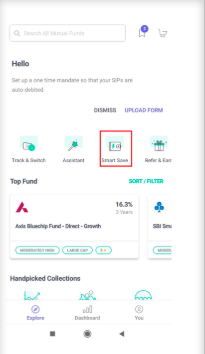 Step 2
Tap on 'Start Depositing' and then tap on either 'One Time' (lumpsum) or 'Monthly SIP'. We have chosen lumpsum.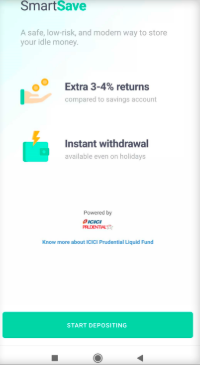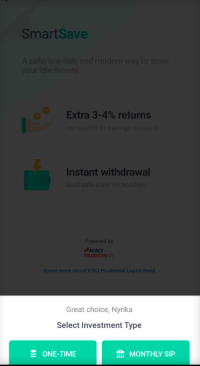 Step 3
Choose the amount you want to invest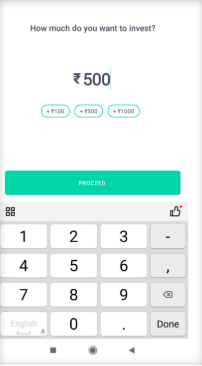 Step 4
Tap on 'Confirm'. Below you will be able to see the amount on your 'Groww Balance' Account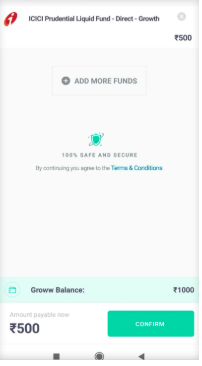 Done! Your order has been confirmed through one click!
Convenient, isn't it?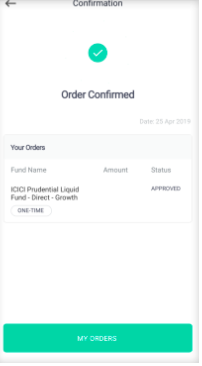 Groww balance will make the process of investing easy, transparent, and convenient. And if you have any queries/suggestions, you can always send us an email at [email protected]
The Groww Customer Care Team will get back to you within 24 hours! You can also send us your review about Groww.
Till then,
Happy Investing!
We hope your balance groww.