A systematic Investment Plan (SIP) is a method of investing in mutual funds wherein an investor chooses a mutual fund scheme and invests the fixed amount of his choice at fixed intervals. SIP investment plan is about investing a small amount over time rather than investing a one-time huge amount (lump sum).
How Does SIP Work?
Once you apply for one or more SIP plans, the amount is automatically debited from your bank account and invested in the mutual funds you have selected. The date at which you want the money to be deducted can be chosen by you in most cases.  At the end of the day, you will be allocated the units of mutual funds depending on the NAV of a mutual fund.
Net Asset Value represents the market value per share for a particular mutual fund.  One needs to gather the market value of a portfolio and divide it by the total current fund unit number to determine the price of each fund unit.
With every investment in an SIP, additional units are added to your account depending on the market rate. With every investment, the amount being reinvested is larger and so is the return on those investments.
Here's How You Can Start an SIP on the Groww App
Step 1: Open the Groww app
Step 2: In the search bar, type the name of the mutual fund you want to invest in.
Step 3: Once the name of your desired mutual fund shows up, tap on it. This will take you to the fund's page. You'll be able to see all the details of the mutual fund scheme on the page. (The fund's screenshot being used here is just an example and not a recommendation.)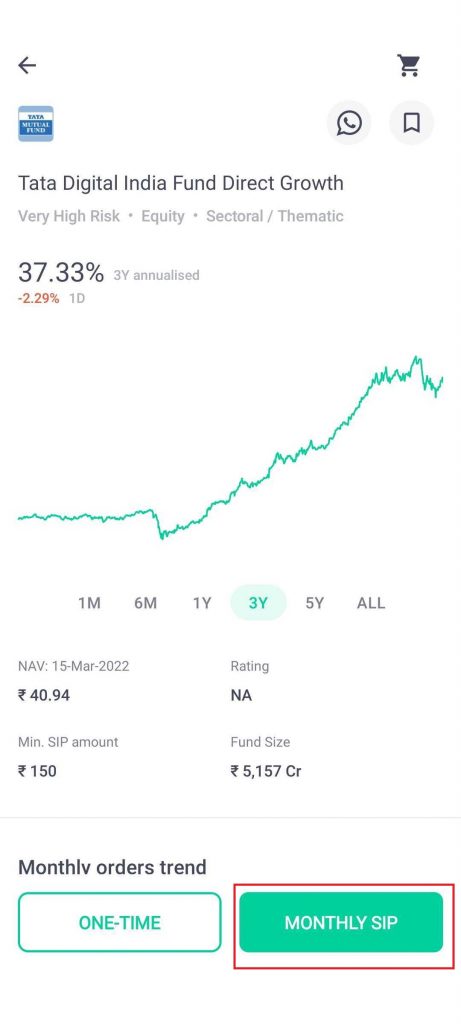 Step 4: On the bottom of your screen, you'll be able to see two options
- One-time
- Monthly SIP
- Click on 'Monthly SIP'
Step 5: Now enter the amount which you would like to be your SIP instalment amount. Also, choose the date on which you would want your SIP amount to be auto-invested.
Step 6: After filling in the amount and the date, click on 'Invest now'.
Step 7: Choose the payment option and approve the transaction.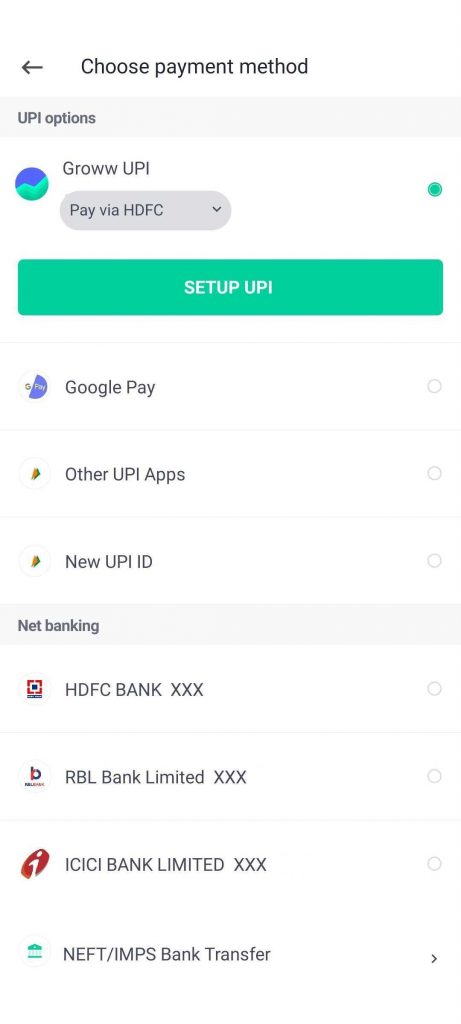 Step 8: With this, your transaction gets completed. A message saying 'You've invested <your SIP amount>' will be displayed on the screen.