Want to start an SIP online? Follow the steps below to easily start a new SIP on the Groww Android App.
Step1: Type the Name of Mutual Fund
Tap on the magnifying glass icon in the corner right of the screen and start typing the name of the mutual fund you want to invest in.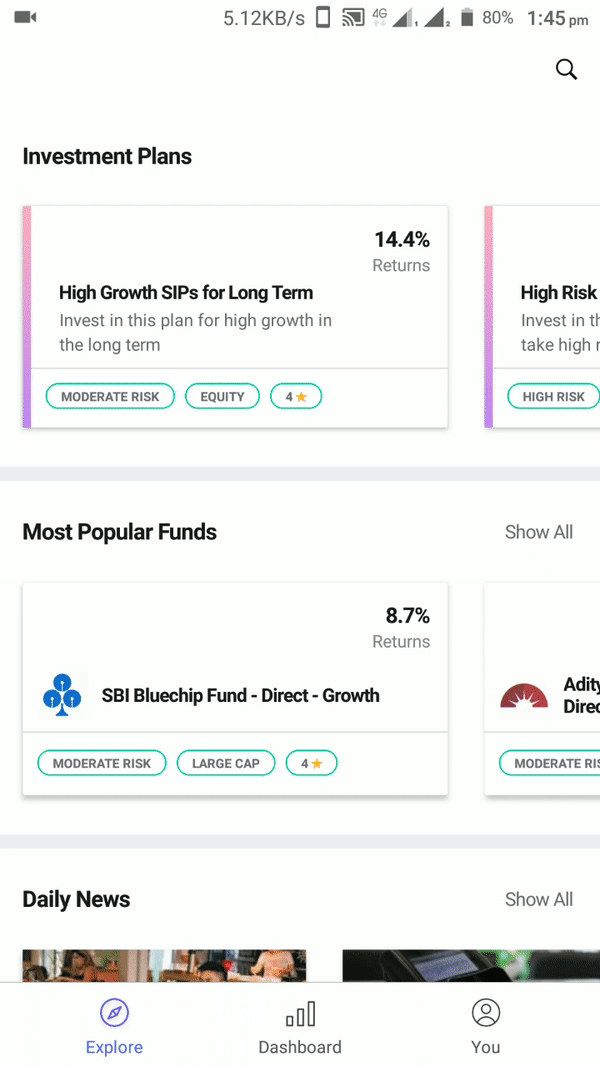 Step 2: Choose the Mutual Fund to Invest in
Once the name of your desired mutual fund shows up, tap on it. This will open the mutual fund's page on the Groww app. Here you can see all the details of the mutual fund app.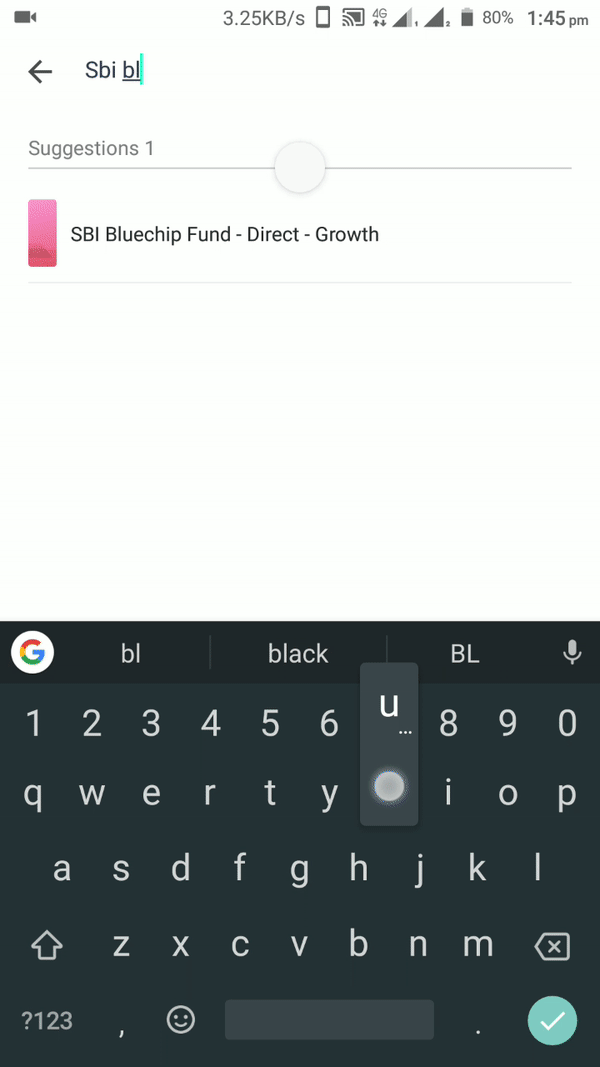 Step 3: Tap 'Invest Now'
Once you have seen the details of the mutual fund, click on 'Invest Now' to invest in the mutual fund. You will be asked to choose the investment type. Here, tap on 'SIP'.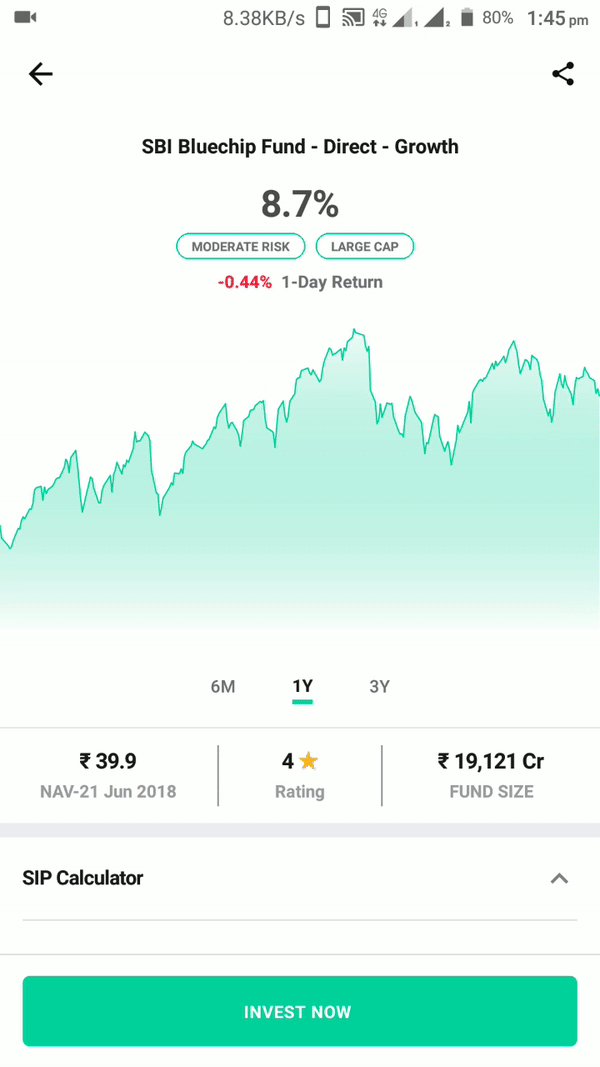 Step 4: Enter Amount to Invest
Enter the amount you want to start an SIP for and tap on 'Proceed'.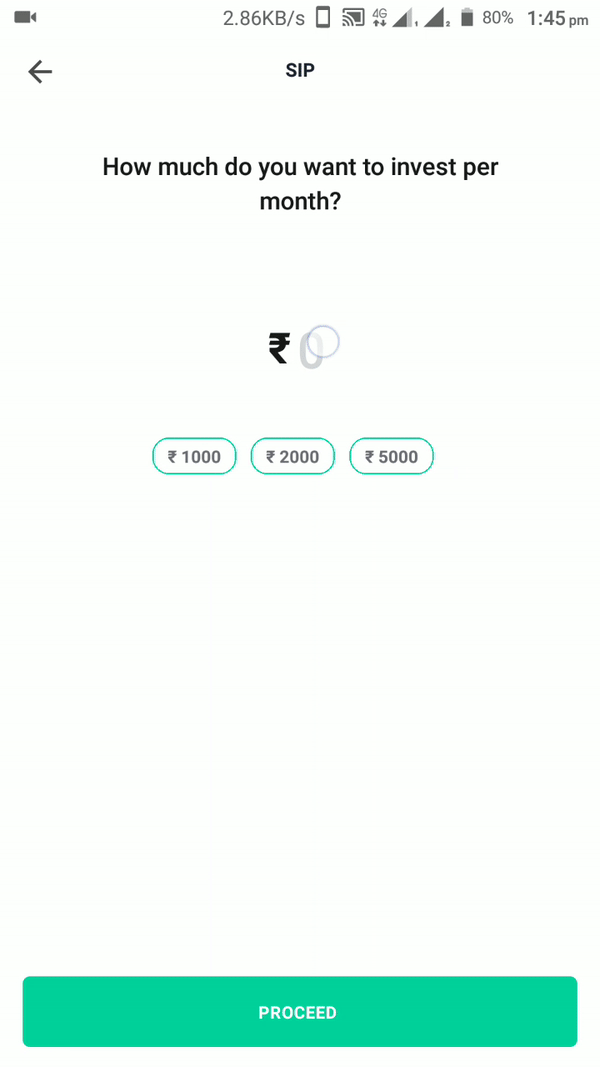 Step 5: Choose Date of SIP
Now, choose the date on which you want the SIP amount to auto-invest. Then, tap on 'I'll Invest'.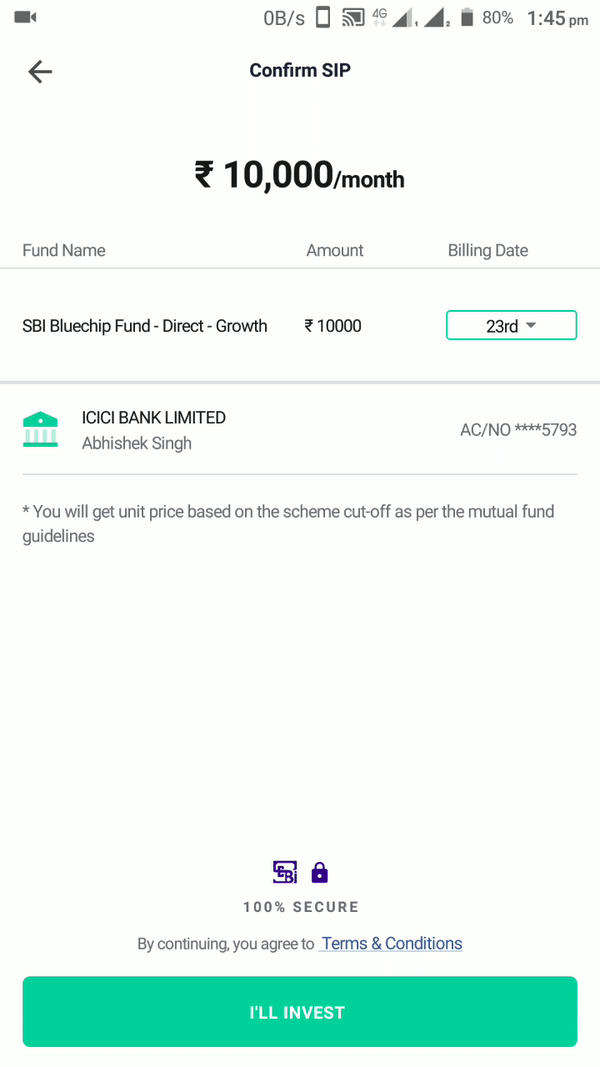 Step 6: Confirm
Then, tap on 'Confirm & Pay' followed by 'Pay First Installment'.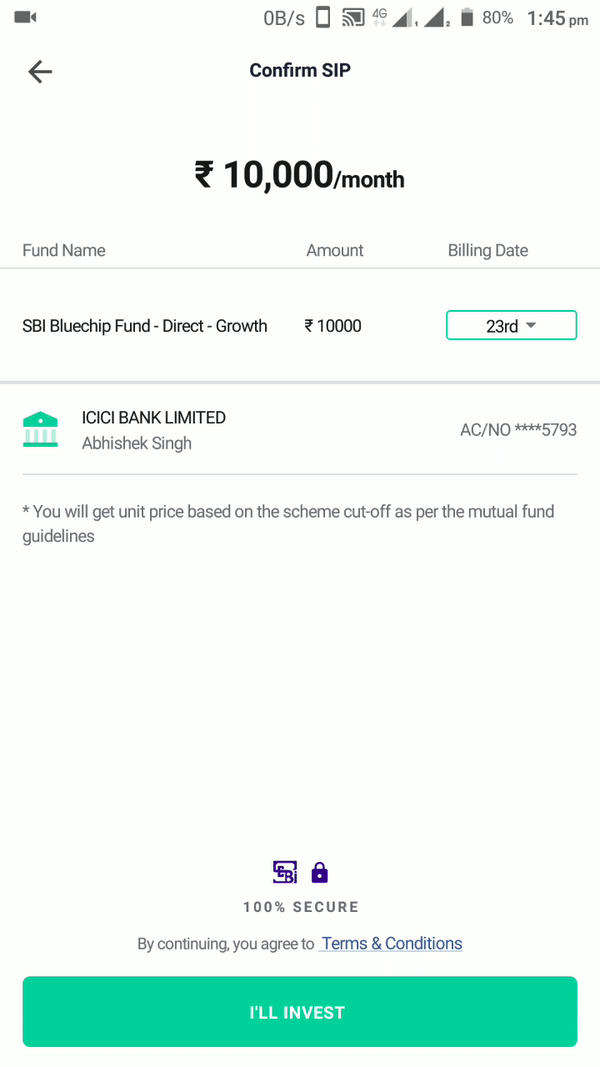 Step 6: Complete Payment
You will be lead to your bank's login page. Complete the payment just like you would when shopping online.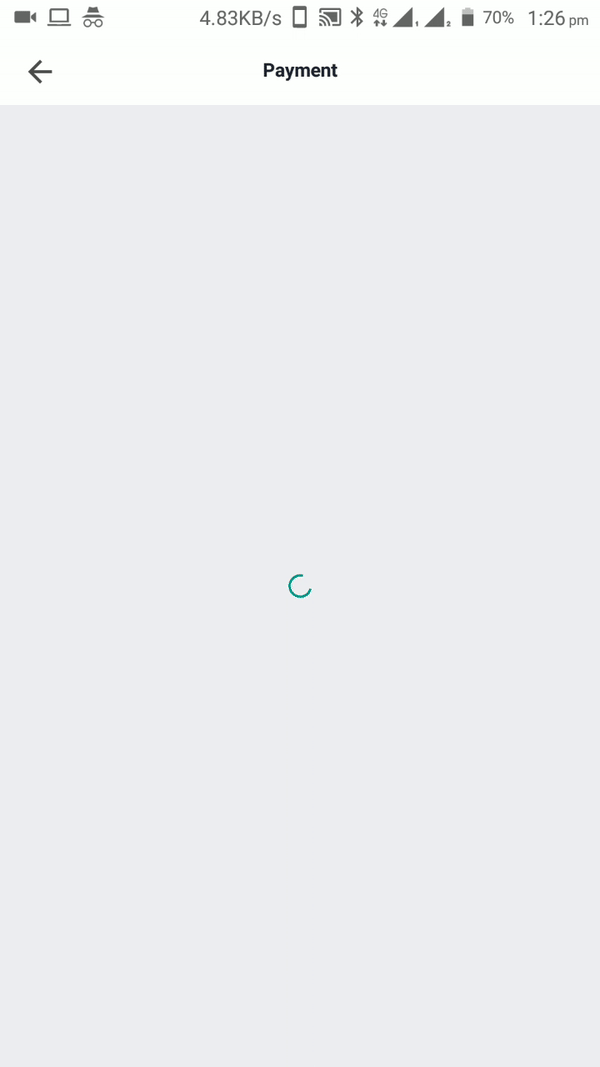 Congratulations!
You will get a message confirming your investment.
Important!
This is one step in starting an SIP. You will also need to add a biller so that the amount gets invested automatically every month.