At Groww, our constant endeavour is to provide you with the best investing experience. During your investing journey, however, if you find yourself stuck somewhere, we have got your back. Be it queries and issues with orders, tracking, returns, payment, OTM, biller or SIP related queries, etc.
Get hassle-free solutions to all your queries at Groww Customer Care. Taking in regular feedback from all our users our customer success team has collated an exhaustive list of user queries, basis which we have built an in-app help and support section to meet all your needs.
To contact Groww's customer support team, please send us an email on [email protected] and we would resolve your issue at the earliest. You can also call our customer care number +91-9108800604. Groww's customer care support team is available 24*7.
How to Access Help and Support Section?
You can access the help and support section by visiting https://groww.in/help and following the steps enlisted below. Initially, there are two basic steps and the rest depends on what query you have. Each step has been explained with screenshots so that you get to understand them in a lucid way.
Step 1: Log in to your Groww account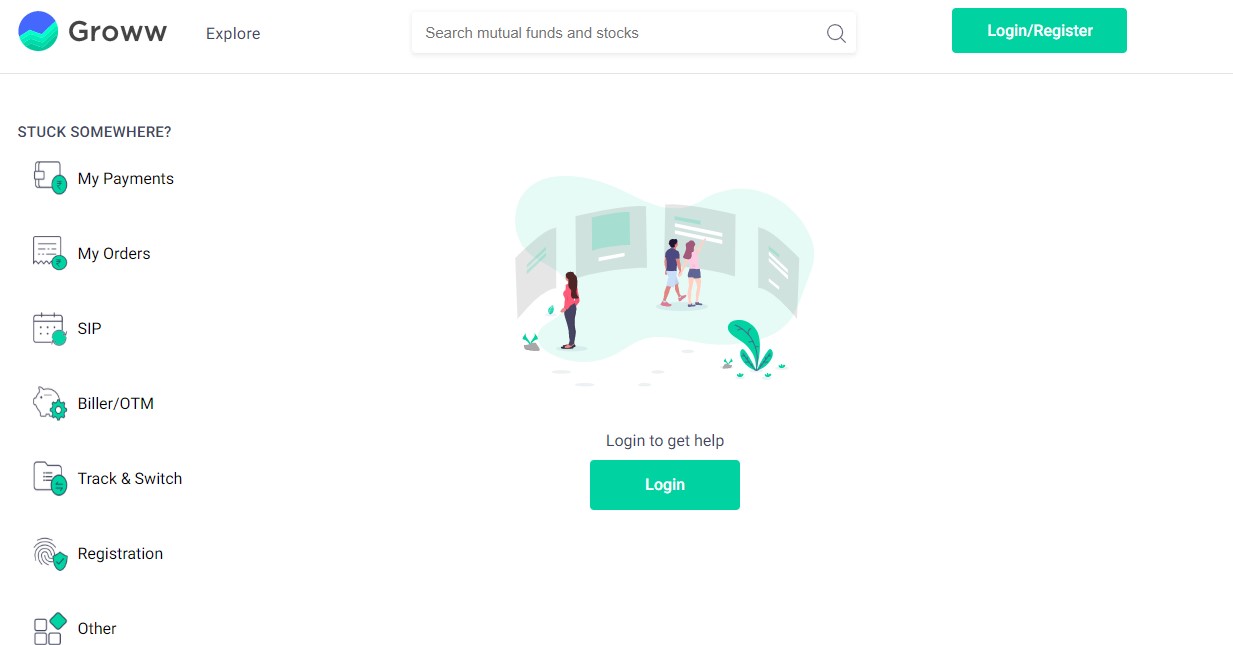 Step 2: Once you are logged in, all you have to do is just click on your profile section which is on the top right-hand side. Under the drop-down list, you can see the " Help & Support" section as shown below. Click on it to reach the help and support section.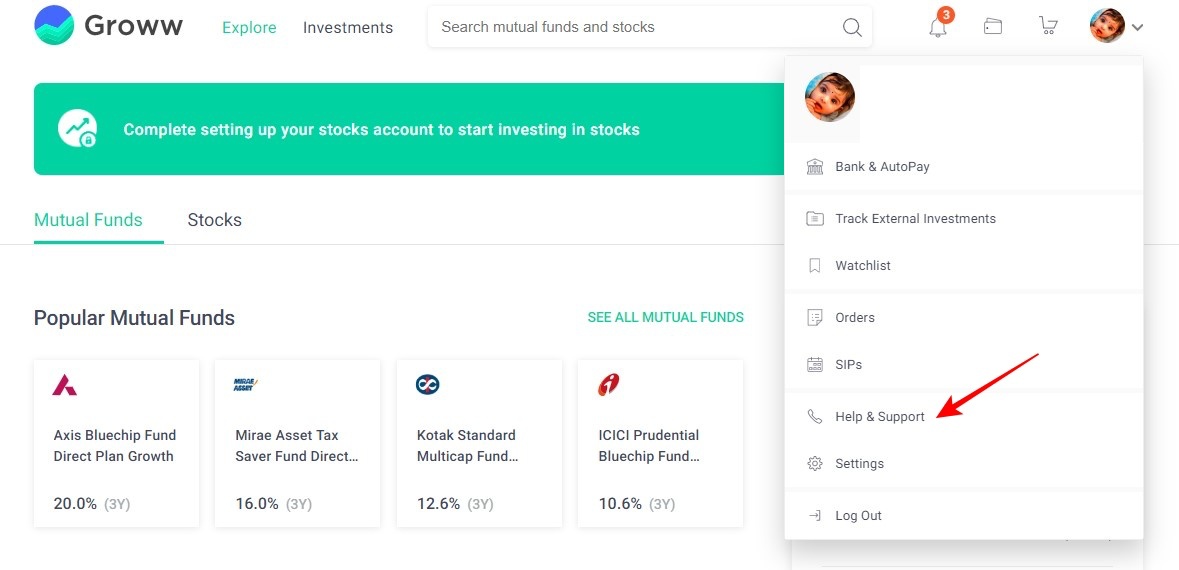 Step 3: Simple right? Now that you are clear with the ways to reach this section, let's see how you can find what you are looking for. As you can see the queries have been categorized and you can easily click on the tab to which your issues pertain. For instance, if you want to know about your KYC status, click on the "My Account" Tab as shown below.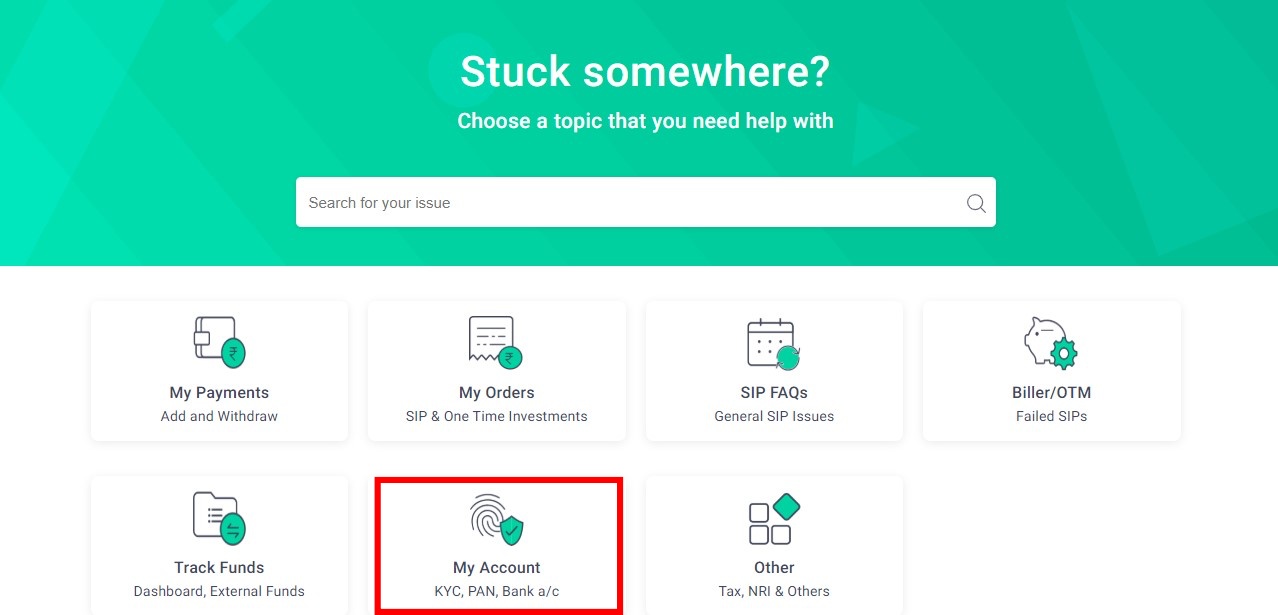 Step 4: It will take you to the next page which shows some general collection of queries related to KYC, Biller, SIP, OTM, Track. For example, if you want to know your KYC status, you can simply click on the option, "What is my current KYC status?".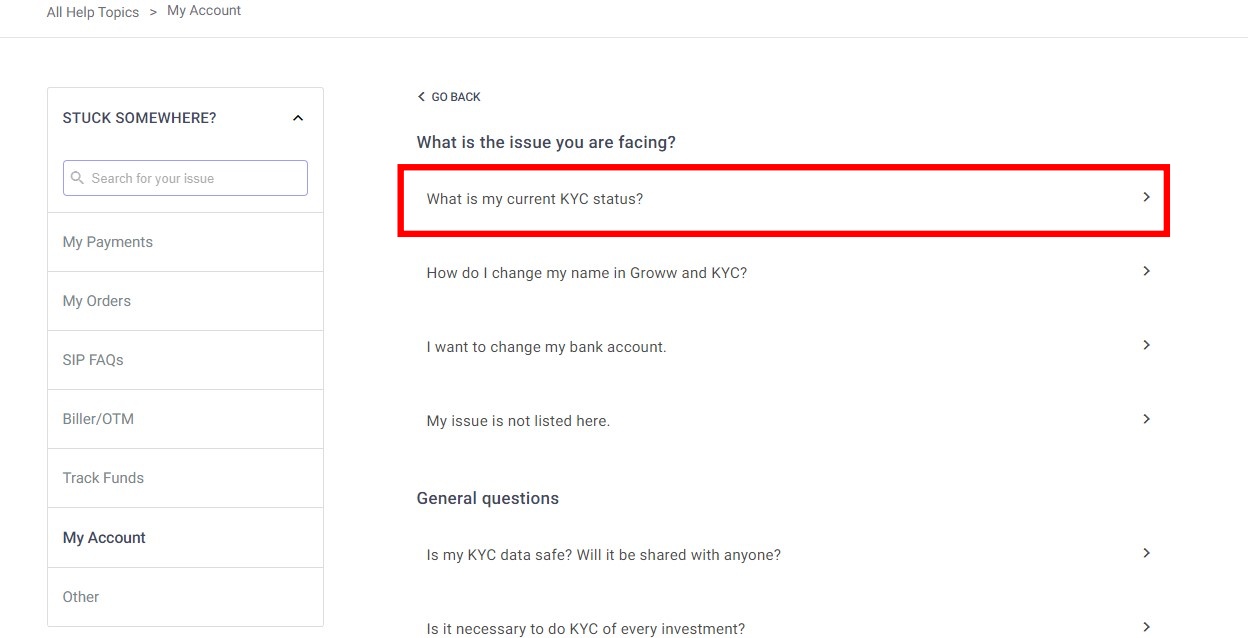 Step 5: You will be able to see your KYC status and take action accordingly. Similarly, you can click on any tab related to your query to and explore from the list to find your solution. In case your query is not listed, you can click on the tab "My issue is not listed here" and ask accordingly.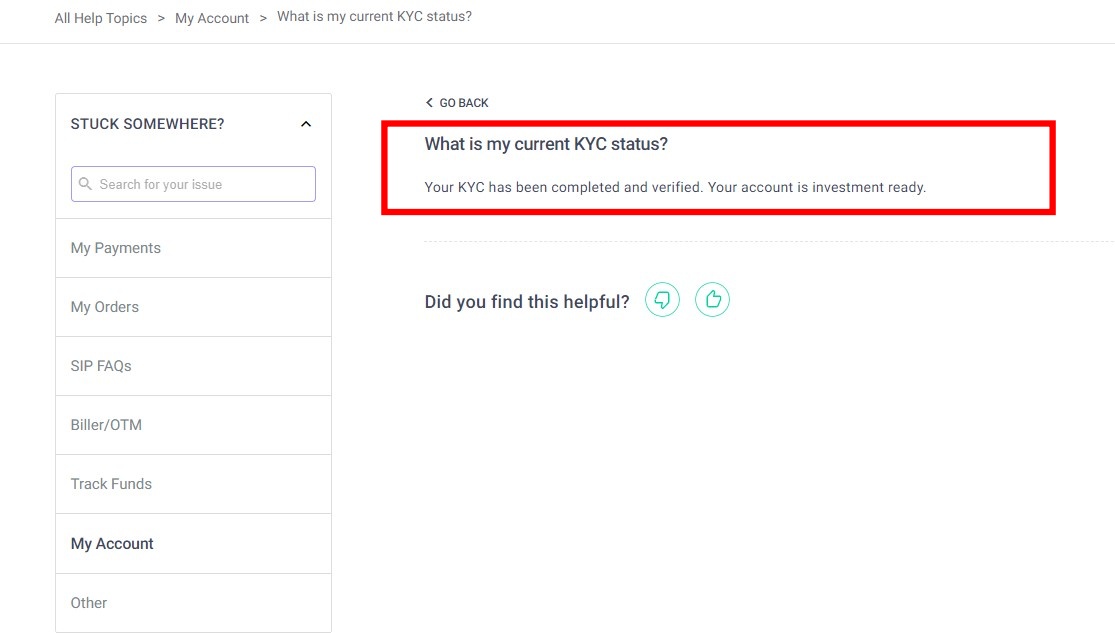 You Can Chat With Us
In the digital era, all of us know how convenient it is to chat online and on Groww, you can chat with our Customer Helpline/Customer Care Team on our website, as well as on the App.
If you are investing through the Groww website, you can click on the chat icon present at the bottom right-hand side of the page and ask your queries there. Our support team will ensure a speedy resolution of your queries for a smooth investment experience.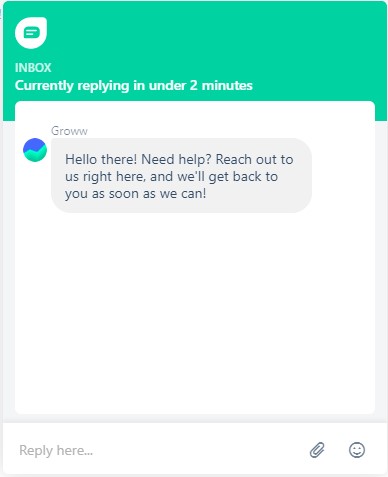 Don't forget to click the " yes " button if our team successfully resolve your questions. Your feedback is extremely valuable to us and will help us immensely in improving ourselves.
Are the Customer Care Numbers Posted on Quora and other Social Networks legit?
No! Most of them are not correct.
If you find any groww customer care number from other sources, they are fake.
There are various numbers that are drifting on the internet, these sources claim to represent Groww, however, they are not authentic. Groww never asks for any personal details on the phone.
Beware of such sources.
Also, if you encounter any such numbers on the internet, please do let us know so that we can report to relevant authorities.
Don't forget to leave a review about Groww if you wish. You can do so via Play Store or any of our social media handles.
Happy Investing, with Groww!