While we keep suffering bad roads and traffic, there is one place where we move faster than anybody else in the world. The digital world. 
In this update, I am going to write about two innovations that are enabling accessibility of financial services to millions of people in India. 
Imagine, there are two universes – 1 and 2. 
Universe 1 is ruled by papers. Signatures. And files moving from one place to another. 
You want to open an investing account in universe 1. 
You fill a form.Sign it. 
Proof of address. Attest it.
Submit address proof. Attest it.
Some more details. 
This constitutes your "file" – in the jargon of the bureaucratic world we inherited from the Britishers. 
You ship it to your broker or bank. 
This file goes for verification. 
Name. Check.
Pan Card. Check.
Identity proof. Oh, there is a problem. Your name is not visible on this. 
Back to step 1.
I can safely assume that people in Universe 1 are not happy. Plus they are not opening accounts for investing and hence not able to participate in the wealth creation process.
Universe 2 is ruled by Aadhaar. 
Here's how Aadhaar based KYC is changing the world of investing.
When you open an account on Groww, you will be given an option to proceed for KYC by DigiLocker. DigiLocker auto-verifies your KYC documents and keeps the onboarding absolutely paperless.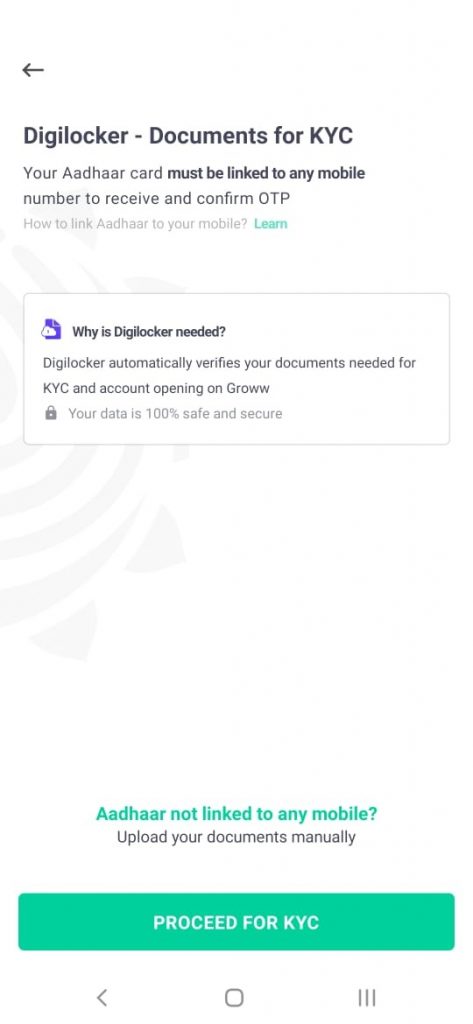 Step 1: Once you click on 'Proceed for KYC', you will be asked to enter your Aadhaar number and an OTP will be sent to your mobile number linked with Aadhaar.
Step 2: Enter the security code/OTP and then click on 'Allow' to permit DigiLocker to fetch your KYC documents and share them with Groww.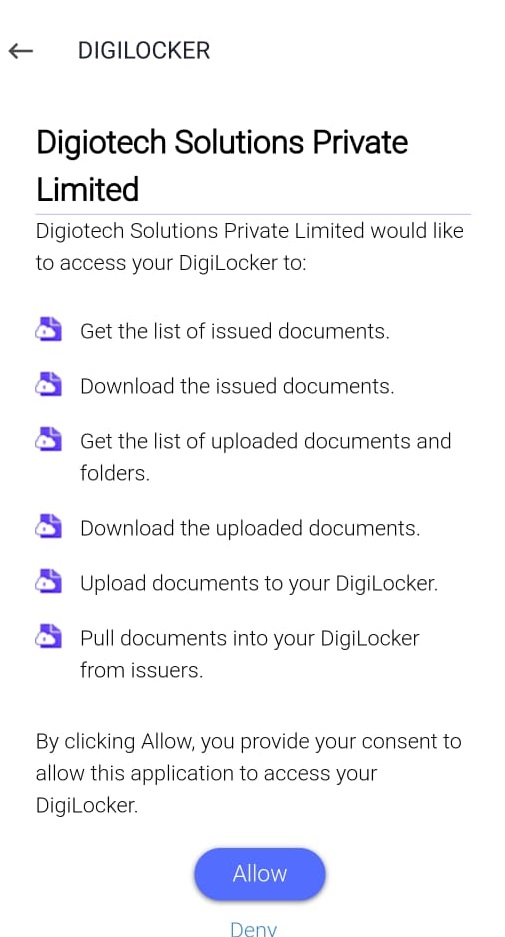 After you have furnished the necessary details, you will reach a step that will ask your to eSign using Aadhaar.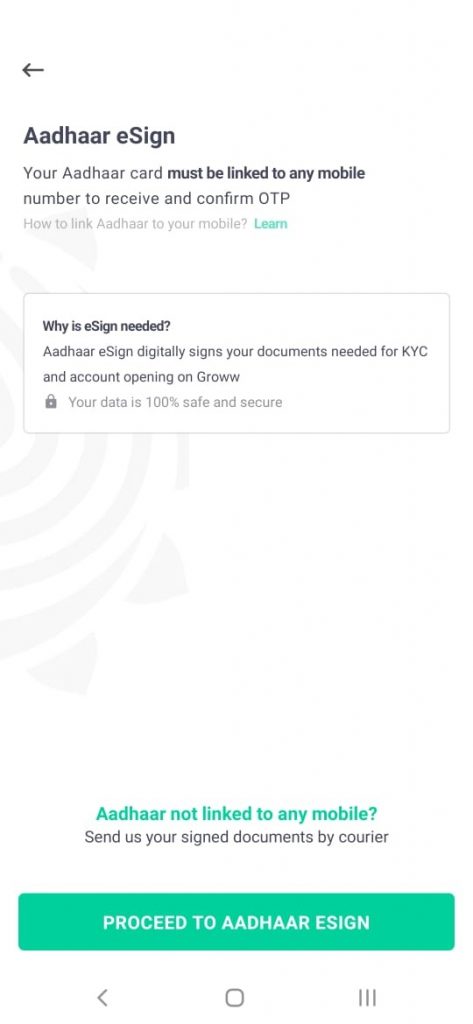 Step 3 : Once you proceed, you will be shown an account opening form with a 'Sign Now' button at the bottom. Click on it, and you will be directed to NSDL electronic signature service.
Step 4 : Enter your Aadhaar number or Aadhaar virtual ID in the space provided, and then click on 'Send OTP' button. Enter the OTP sent to your registered mobile number to complete the e-sign process.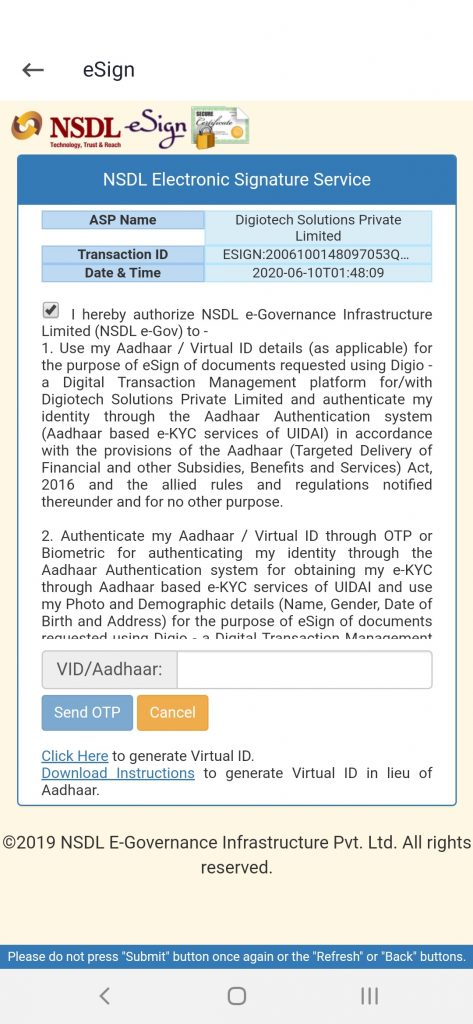 And you are done. This is how easy onboarding is with eSign and DigiLocker.
What is DigiLocker?
DigiLocker is like a locker in the cloud with all your documents such as driving license, vehicle registration, address proof etc. And your Aadhaar OTP is your key to this locker. DigiLocker just cut shorts the entire paperwork to one simple app-based experience. 
What is eSign?
eSign helps you digitally sign on your forms and documents. Again, Aadhaar OTP is like your key here for signatures. 
It sounds so simple. But as I keep saying, there is a lot of complexity under the hood to make things simple.
Also, it is important to appreciate that regulators were forward looking to think about this and encourage digital investing account opening. 
Groww is grateful to these innovations and proud that these are happening in India. It is hard for me to imagine how lacs of Indians could onboard and start investing every month, without these digital initiatives.