In 2016, four Flipkart employees – Lalit Keshre, Harsh Jain, Ishan Bansal and Neeraj Singh, quit their jobs to start a venture that could make investing easy. They called this venture Groww and started operations In 2017. Here is all you need to know about the founders, the history of Groww and investors backing its vision. Read on!
Groww's Founders
Lalit Keshre- Co-founder & CEO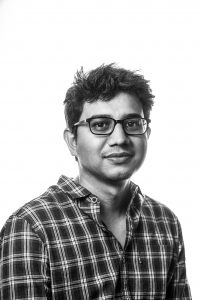 Lalit is the CEO of Groww. Lalit looks after all the aspects of the business, predominantly the product and customer experience at Groww. Before starting Groww, Lalit was in a senior product management role at Flipkart, where he launched and led Flipkart Quick and helped launch Flipkart Marketplace. Earlier, Lalit founded an online learning company called Eduflix, and he has also been an early team member at Ittiam Systems. 
Lalit is an alumnus of IIT Bombay.
Harsh Jain-Co-founder & COO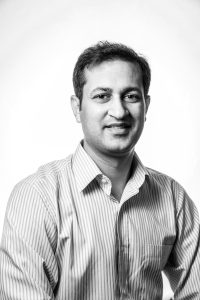 Harsh Jain heads Growth and Business at Groww. Before Groww, Harsh was part of the product management team at Flipkart. Previously, Harsh had co-founded a story-telling start-up. Harsh holds a B-Tech in Electrical Engineering and a Masters in Information and Communication Engineering from IIT Delhi. He studied for his MBA in product management and marketing from UCLA School of Management.
Neeraj Singh – Co-founder & CTO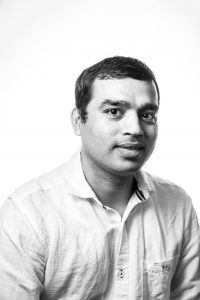 Neeraj heads product development and customer research at Groww. A passionate engineer, solution developer, and coder, Neeraj was with Flipkart as an engineering manager and has built the Flipkart customer returns and refund system before starting Groww. Neeraj holds a BE degree in Information Technology from ITM, Gwalior and a PG Diploma in Advanced Computing from CDAC.
Ishan Bansal – Co-founder and CFO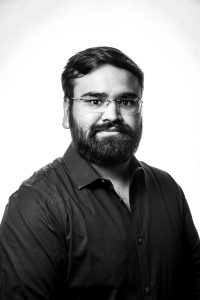 Ishan heads Finance at Groww. Earlier, Ishan worked at Flipkart in the corporate development domain. He has also handled corporate development and M&A at Naspers. Ishan graduated from BITS Pilani, holds an MBA in Finance from XLRI, Jamshedpur and is a CFA charter holder.
Groww's History
Based on their own experience and that of their friends and acquaintances, the founders felt that the process of investing in financial products in India is too complex and opaque. There are close to 200 million people with investable income in India, while only 20 million actively invest.
The only way to bring the next 180 million on board is by making investing simple. Groww aimed to provide the necessary information, resources and user experience for people to start investing in the simplest way possible.
Initially, the founding team took a lot of time to understand the market and identify the users' fundamental pain points. They also had to do a lot of experiments to figure out the right user experience. Also, because the user's hard-earned money was at stake, they had to ship a safe and secure product, and that took them some time to build.
In 2017, Groww started as a direct mutual fund distribution platform and within a year became one of the most popular mutual fund investment platforms in the country. 
Following user demand, Groww added stocks in the early half of 2020 and the same year launched digital gold, ETFs, Intraday trading, IPOs in quick succession. Today, more than 1.5 crore users across 900+ cities across India trust Groww for their investment needs.
Groww Funding Details
Some of the most respected investors in the fintech space have backed Groww's vision of democratising investing in India.
In October 2021, Groww raised Series E funding of $251 million at a valuation of $3 billion. This investment was led by ICONIQ Growth along with other investors including Alkeon, Lone Pine Capital, and Steadfast. Groww's existing investors too participated in this round, including Sequoia Capital India, Ribbit Capital, YC Continuity, Tiger Global and Propel Venture Partners.
In April 2021, Groww raised $83m in the Series D round. Tiger Global Management led the fundraising with the participation of Groww's existing investors – Sequoia Capital India, Ribbit Capital, YC Continuity and Propel Venture Partners.
In September 2020, Groww raised $30m in Series C, led by YC Continuity. The round also saw participation from existing investors Sequoia India, Ribbit Capital and Propel Ventures.
In September 2019, Groww raised $21.4m in Series B funding round from US-based VC firm Ribbit Capital. The round also saw participation from existing investors Sequoia India and Y Combinator. 
In January 2019, Groww raised $6.2mn in a Series A funding round led by Sequoia India. American seed accelerator Y Combinator, Propel Venture Partners and Kauffman Fellows also participated in the investment round. The company had earlier raised $1.2 million in Pre-Series A led by Insignia Venture Partners, America's Lightbridge Partners and Kairos fund. Groww had raised seed funding from CureFit founders Mukesh Bansal and Ankit Nagori along with Y Combinator in January 2018.
Future Plans
Groww will be launching deposits, credit and US stocks, in the months to come. Financial education content has been a critical focus for Groww from its inception. In the next two years, the company plans to launch a slew of financial education initiatives aimed at millennials and expand the market for financial services.