In 2020, will go down in history books as a year when a pandemic rattled markets across the globe. For many investors who have been around for more than a decade, this is a reminder of the 2008 economic crisis that had impacted the global markets too. With the pandemic claiming victims in almost all countries in the world, people are worried about their safety as well as the effects this period could have on the economy of the country and the world. While our government is doing all that it can to minimize the spread of the virus and control the damage to the economy, what should an investor do? Today, we are going to answer one of the many questions in an investor's mind – Is this the right time to invest in Mutual Funds?
A Quick Look at How the Markets Have Responded Till Now
The first confirmed case of Covid-19 in India was registered on January 30, 2020. As the number of cases grew steadily over time, March was the period when the pandemic started showing its effects in the Indian markets. Here is a quick look at the SENSEX and NIFTY 50 indices this year:
Nifty 50 YTD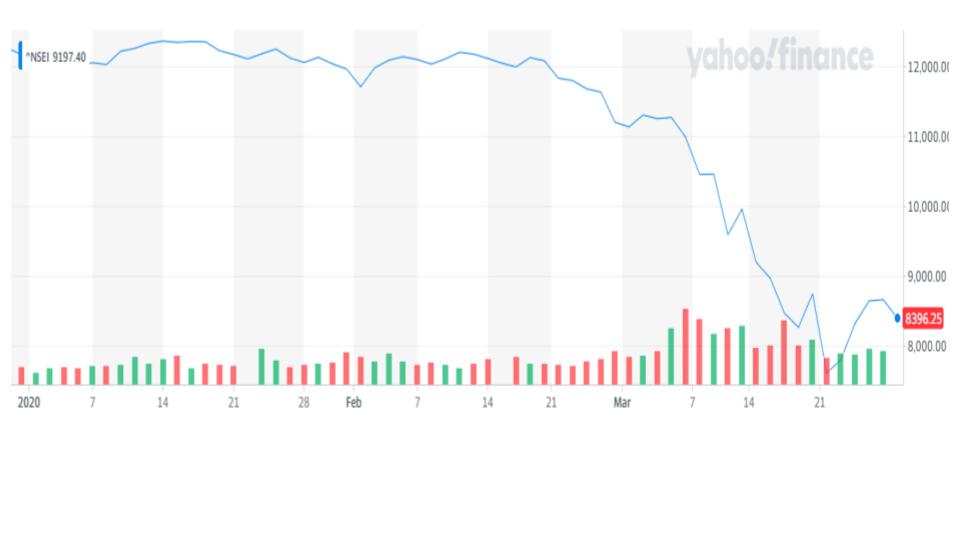 BSE SENSEX YTD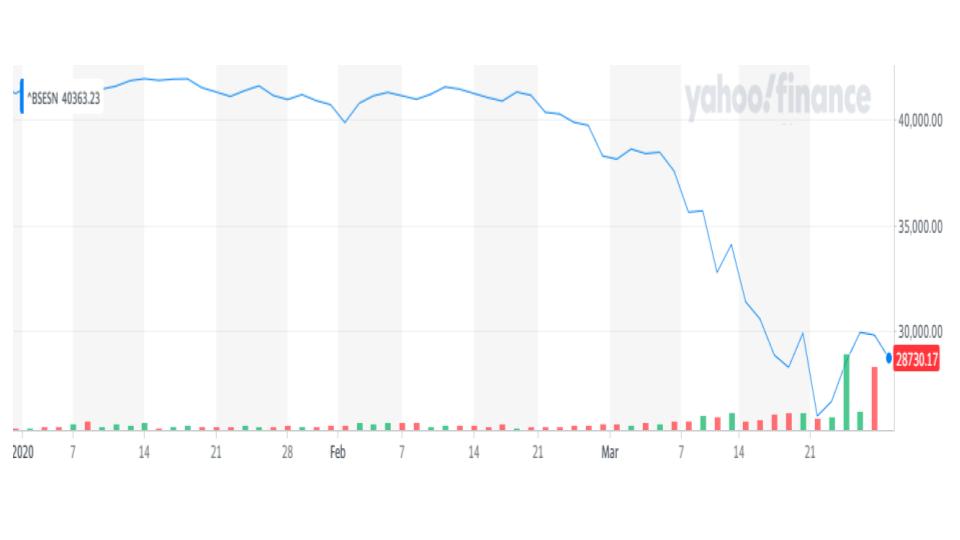 As you can see above, on March 12, 2020, both the Nifty 50 and Sensex witnessed a massive fall. In fact, it was the worst one-day fall in the history of Indian markets. The Nifty 50 slumped over 868 points whereas the Sensex lost 2919 points. Why did this happen? Some experts believe that it was due to the increasing number of coronavirus cases in India, while some others blamed it on the global sell-offs due to the pandemic. However, the charts above are a clear indication of the state of the markets in recent times. With the entire country in lockdown since March 22, 2020, and an enormous relief package announced by the Union Government, it is difficult to predict how far this pandemic will affect the markets.
While Covid-19 is probably the biggest culprit behind the nosedive in most markets, in India, recent problems in the banking system have also contributed to the lack of optimism in the market. Since savers and lenders both prioritize safety over higher returns, businesses that lie lower on the rating ladder have been finding it difficult to avail credit.
Add to it the plunge in oil prices around the globe and the depreciating value of the Rupee, and you have a highly volatile market.
What Should an Investor Do?
Fact: The Indian markets have fallen over 27% this year.
Lessons from history: In the past, any fall in the price of stocks of more than 25% was considered to be good news. However, this was only for long-term investors. 
Analysis: A fall of more than 25% usually implies that you can buy good stocks at attractive valuations. Hence, more value for money; more bang for the buck! 
Suggestion: If you are a long-term investor looking at investing in equity mutual funds, then this can be a good time for you. Ensure that you pick the right schemes that resonate with your financial goals and risk tolerance.
If you are not comfortable taking too many risks considering the market crash, you can look at a well-diversified equity value fund. These funds follow the value investing strategy and require investors to be disciplined and patient with their investments. In a value fund, the fund manager looks for stocks that have strong fundamentals and better potential to grow over time. 
It is important to understand that choosing the right fund is the key to successful investing during such times. Find a fund that can ride out this storm and recover from the current economic crisis.
A Note to All Investors
Always remember that markets are inherently volatile. This means that they will have highs and lows in cycles. Once every few years, markets tend to correct themselves for different reasons. However, a peek into history will show you that markets have almost always recovered from these corrections. Here is a quick look at the Nifty 50 and Sensex over time:
Nifty 50: Sep 2007- to date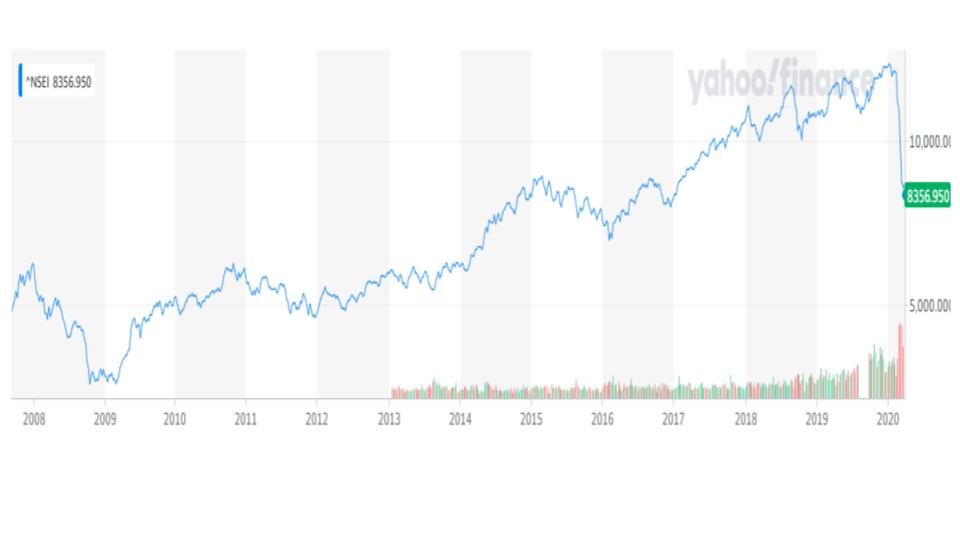 BSE SENSEX: 2007 – to date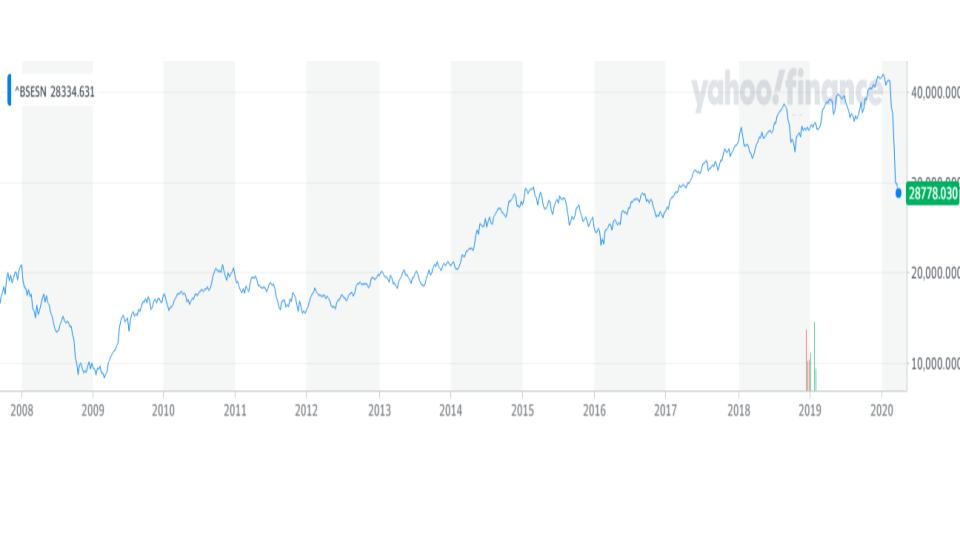 As you can see above, the markets have gone through a series of ups and downs, but they have always recovered and climbed higher.
Similarly, we believe that this virus will be controlled and the world will find its balance. People will no longer have to 'distance' themselves from each other and the markets will recover. We might not be able to tell you when or how, but we believe that they will. 
Therefore, as your investment partners, we would urge you to look at mutual funds as your long-term friends and invest strategically during this critical phase. The right choices could help you earn good returns over time. And who knows, one day you might look back at this time and feel glad that you trusted the markets and long-term investments to help you reach where you are. 
Happy Investing!
Disclaimer: This blog has been contributed by the content desk of Quantum Mutual Fund AMC.The views expressed here are of the author and do not reflect those of Groww.