The world of investing has seen many stalwarts, but some of the most common names that pop up in our mind is Mr. Warren Buffett, Mr. George Soros, Mr. Michael Bloomberg, etc.
But have you ever heard of a female investor making a name in this vast and exciting world of investing?
No, right?
Because investing remained a male-dominated profession for many years and females were heavily scrutinized or overlooked for their investing capability.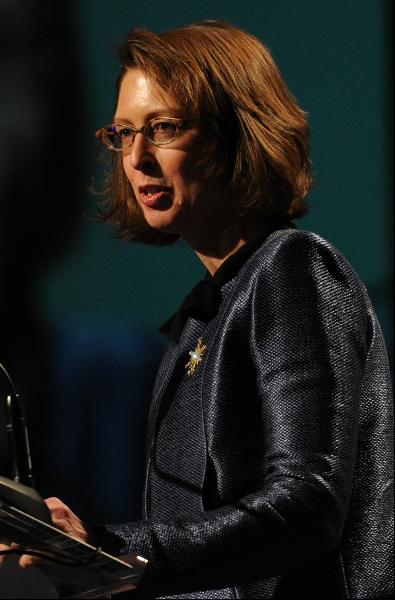 But today I'll tell you a story about an exceptional woman, who scored big in the world of investing, Abigail Johnson.
She made her name in the investing world and is the wealthiest female investor in the world!
Introduction
| | |
| --- | --- |
| Full Name | Abigail Pierrepont Johnson |
| Net worth (June 2019) | USD 17 billion |
| Age | 57 years |
| Date of Birth | 19th December 1961 |
| Residence | Boston, Massachusetts, U.S. |
| Citizenship | American |
| Occupation | CEO and President of Fidelity Investments (FMR) and Chairman of Fidelity International (FIL) |
| Marital Status | Married |
| Children | 2 |
Mrs. Abigail Johnson, commonly known by nickname Abby, is one of the wealthiest woman investors in the world and has a net worth of USD 17 billion as of in June 2019.
Supermom Portfolio – Portfolio For a Full Time Working Woman
This net worth primarily consists of the shares of Fidelity Investments, of which Mrs. Abigail Johnson is both the CEO and President. As of March 2019, Mrs. Johnson holds an estimated 24.5% in shares.
Fidelity was founded by her grandfather Edward C. Johnson II. Her father Edward C. "Ned" Johnson III remains chairman emeritus of FMR.
Mrs. Johnson's family has a controlling interest in Fidelity Investments, the largest mutual fund company in America.
Since the year 2014, Mrs. Johnson has been CEO and president of American investment firm Fidelity Investments (FMR) and chairman of its international sister company Fidelity International (FIL).
In the year 2016, Mrs. Johnson was named chairman and will remain CEO and president, giving her full control of Fidelity with 45,000 employees worldwide.
Chronology
| | |
| --- | --- |
| Year | Events |
| 1961 |  Born in Boston, Massachusetts, USA |
| 1984 |  Earns BA in Art History from Hobart and William Smith Colleges |
| 1985 |  Joins Booz Allen Hamilton as a Research Associate |
| 1988 |  Earns an MBA degree from Harvard Business School (HBS) |
| 1988 |  Joins Fidelity as Equity Analyst |
| 1994 |  Named Associate Director of Fidelity |
| 1998 |  Named SVP in Fidelity Investments (FMR) |
| 2001 |  Named President of Fidelity Asset Management (FAM) |
| 2007 |  Named President of Fidelity Personal and Workplace Investing |
| 2012 |  Named President of Fidelity Financial Services |
| 2013 |  Named President of FMR |
| 2014 |  Named CEO of FMR |
| 2016 |  Named Chairman of FMR |
| 2018 |  Fidelity serves 27 million individual customers |
Growing up in Boston, Massachusetts, USA as the eldest of three children, Mrs. Johnson had a sharp focus on academics since childhood days.
She attended Hobart and William Smith Colleges for BA in art history, a subject that helped her look at things from many different angles and perspective.
Upon earning her BA in art history, she moved to New York City and worked as a Research Associate at Booz Allen Hamilton. This experience gave her great learning and influenced the rest of her life.
8 Badass Indian Women Who Have Taken the Business World By Storm: Women's Day 2019
Here she met Mr. Chris McKown, her future husband, and, impressed by the Harvard Business School alumni she encountered, she decided to apply to the MBA Program in HBS.
Earning her MBA, she came back to work at Fidelity.
The fact that Fidelity was founded by her grandfather and run by her father did not mean that Mrs. Johnson's got a leeway. She started off as an Analyst and climbed her way up to the highest rank.
Mrs. Johnson joined Fidelity in the research department of the equity group and spent 5 years as an analyst before moving into diversified fund management.
In one of its kind moves, Johnson introduced cryptocurrency as a separate platform, through which investors can trade bitcoins and ether.
As her career progressed in Fidelity, she simultaneously raising two daughters, Mrs. Johnson conquered every challenge that came her way and methodically set about transforming the company.
Awards and Honors
Her major awards and honors include:
She is the first and only woman to serve on the board of the Financial Services Forum (FSF). FSF is American non-partisan financial services and economic policy organization comprising the CEOs of the largest and most diversified financial services institutions with business operations in the USA.
In 2018, Forbes magazine ranked her as the 5th most powerful woman in the world.
In Forbes Billionaires ranking 2019, she occupies the 71st place.
Many people think that investing is a man's game. But that's the wrong notion. Always remember that gender can never define your investments.
If you are female and interested in the investing field then there are now more opportunities than ever before for women, thanks in large part to women who have pioneered in the field.
And you want to play leadership roles in finance and are looking for a role model, then Mrs. Abigail Johnson has set a perfect example by achieving great success often by being willing to stand out, take risks and refuse to accept no for an answer.
Happy Investing!
Disclaimer: The views expressed in this post are that of the author and not those of Groww