Starting SIP anywhere online involves two broad step.
The first step is to make the first payment.
The second step is to add a mandate so that the monthly SIP can be auto-deducted. This way, the investment gets automated.
There are 3 types of mandates: E-Mandate, OTM, and biller.
In this example, we should you how you can invest in SIP online on Groww using the OTM (One Time Mandate) option.
1. Tap Invest Now
Go to the mutual fund you want to start an SIP in and tap Invest Now.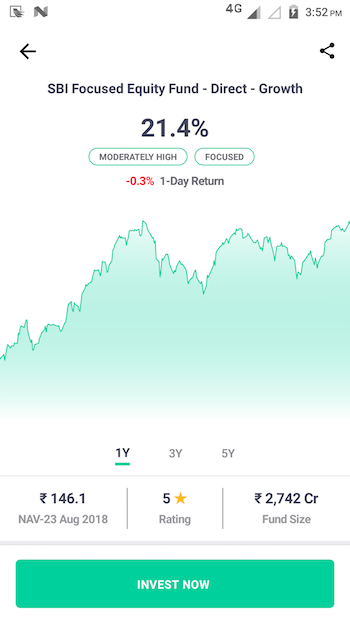 2. Tap on Monthly SIP
Tap on the button that says Monthly SIP to start an SIP.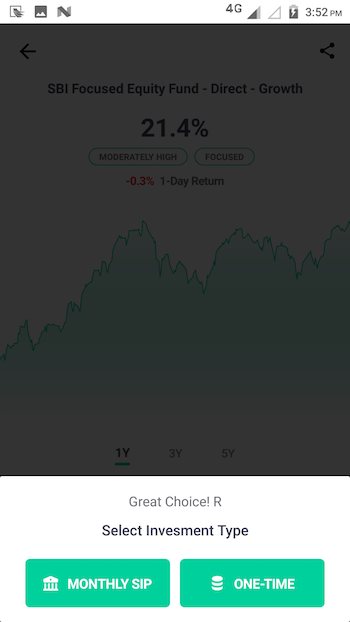 3. Enter Amount
Enter the amount you want to invest and then tap Proceed.

4. Tap on 'Continue'
Check the details written here and after that, press 'Continue'.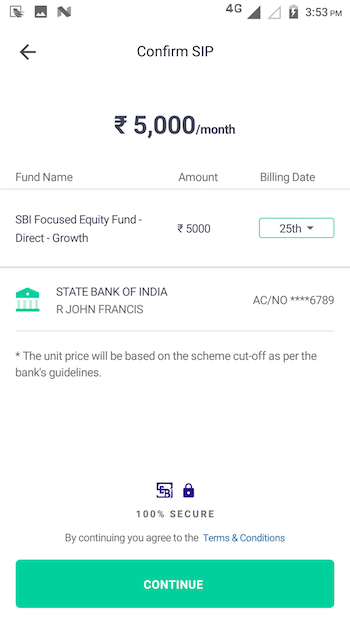 5. Tap 'Confirm and Pay'
Review SIP details and then tap on Confirm and Pay.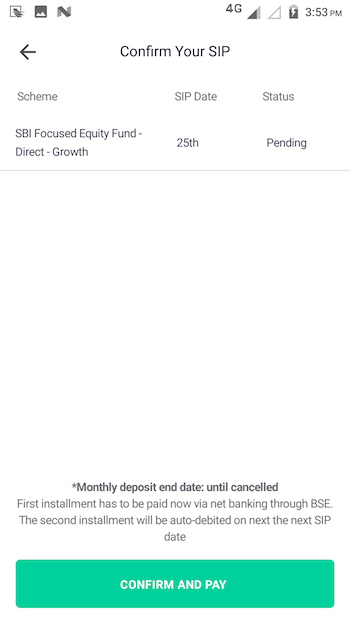 6. Pay your first installment
Now you need to pay your first installment by logging into your bank account. Tap on Pay First Installment.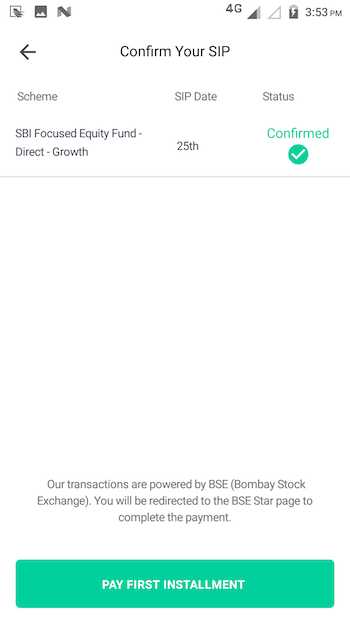 7. Automate next SIP deductions
You will see this screen once you have paid your first SIP amount. Now you need to add an OTM to automate this process from next month onward. Tap on Automate SIP Installments.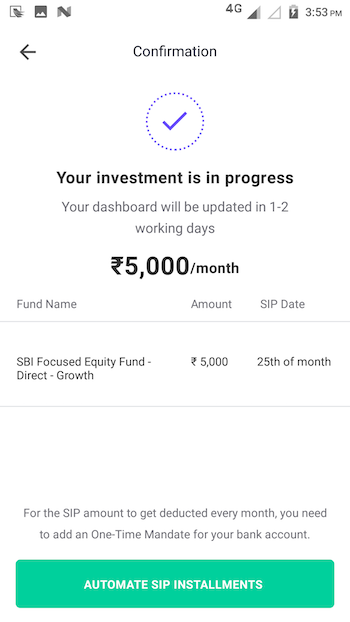 8. Tap 'Generate OTM'
Read the instructions and tap Generate OTM.

9. Sign and tap 'Finish'
Sign inside the blue box and then, tap FInish.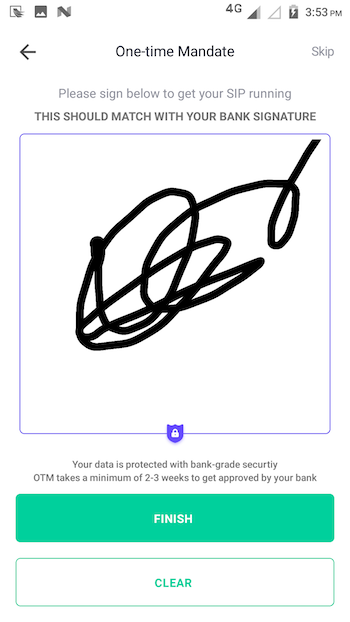 Done!
Your OTM set up process is complete! It takes about 3-4 weeks to get approved.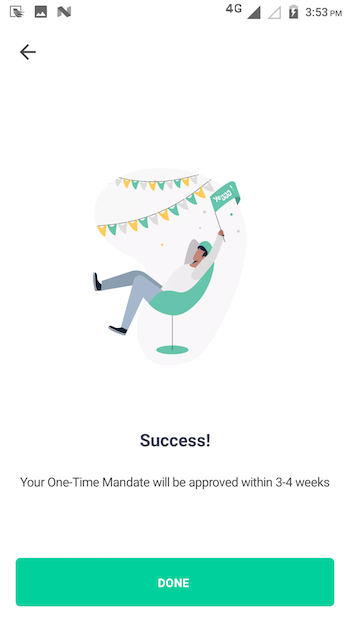 The other way you can invest in SIP on Groww is via the addition of an E-Mandate.