Axis Long Term Equity (ELSS) is a Rs 11000+ Crore Tax Saving fund that was launched in Dec 2009. Since then it has generated around 18% annually.
It has among the lowest risk ELSS funds along with maximum sharpe ratio.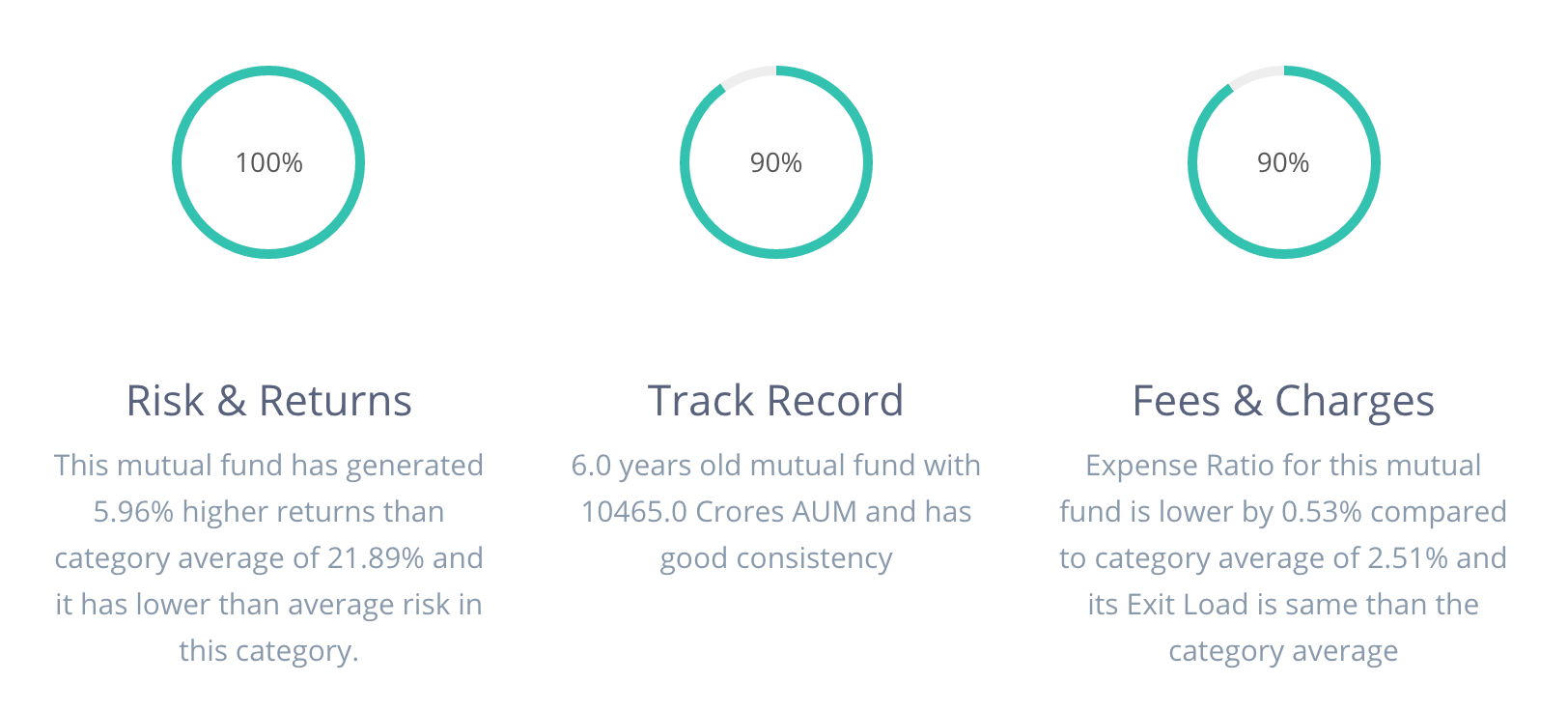 Tax Impact
This is a tax saving (ELSS) fund. Hence, investment in this fund is exempt from taxes under 80C. This fund has a lock-in of 3 years and post that it has zero tax on returns generated.
Too good to be true right.
Lets look the pros and cons of the fund to understand it better.
Pros
Expense Ratio of ~1.98% among least in the industry
5y Returns at 21% (2x benchmark)
3y Returns at 24% (1.5x benchmark)
Sharpe Ratio at 1.24 (really good)
Cons
11k+ AUM (Mutual fund hasn't able to provide good returns since its AUM crossed Rs 5000 Cr in 2015 end)
1y Returns at 13% (0.5x of benchmark)
3m Returns at 1% (0.25x of the benchmark)
Annual returns in last 2 years really bad compare to benchmark
Very high P/E of 28 and P/B of 4.3
Sector concentration on Financials and Auto
This fund hasn't tested the recessions.
| | | | |
| --- | --- | --- | --- |
| Fund | 1Y | 3Y | 5Y |
| Axis Long Term Equity Fund | 14% | 25% | 21% |
| Benchmark (Nifty 500) | 26% | 18% | 12% |
My View:
This fund has given awesome performance till its size was below Rs. 5000 Cr. But since it has crossed that value its performance deteriorated. I would suggest to wait for some time and review its performance before putting more money into it.
Disclaimer: This is not an investment advice.