It is always a special feeling to start a new job.
The feeling of financial independence, standing on one's own foot is a great confidence booster.
However, what is most important is that with great financial independence comes financial responsibility. It is very easy for new earners to get carried away. So what do you do in this case?
Here are 10 tips that will help you save money for the future!
10 Saving Tip for the New Employee
These is our culmination of the top 10 saving tips for a new employee.
1. Make a Budget (It's not that hard)
The first and foremost money management tip for each and every new earner is creating a budget. This may sound very clichéd and common, however, the importance of this simple habit cannot be emphasized enough.
A budget is a basic financial statement which records the expected income and expenditures for a pre-defined period. For our purpose, the budget is usually prepared monthly to estimate the monthly expenses for running the household.
In this regard, we can learn the technique of creating a budget from our mothers. It is amazing, how accurately and efficiently our mother's create a budget for the monthly expenses.
Making a budget not only helps one in the early stage of one's career, but reaps benefits throughout one's life.
2. Save Whatever You Can (No amount is less)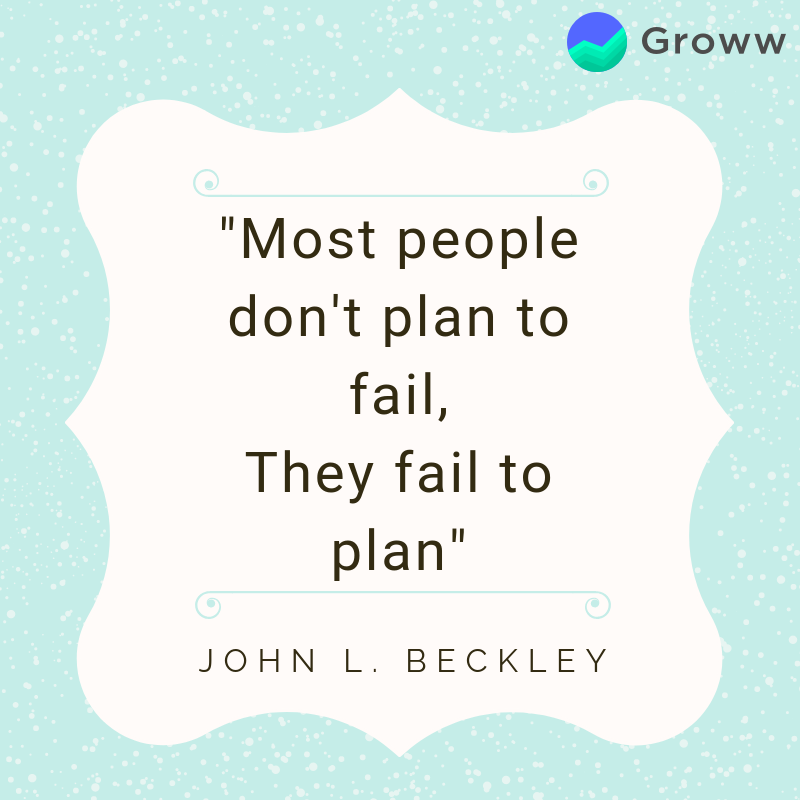 Let us recall the time when our mom gave you a piggy bank. Back then, it used to be a fun activity for you.
No matter what amount you earn, big or small, you must first set aside some amount, in the form of savings. Then, out of the remaining, you can look to plan your expenses. The cookie jar method is a brilliant example.
The habit of saving helps us in times of financial need. It saves us from the ordeal of seeking out a loan and prevents the possibility of getting stuck in a debt trap.
3. Creating an Emergency Fund (Life is Uncertain. You shouldn't.)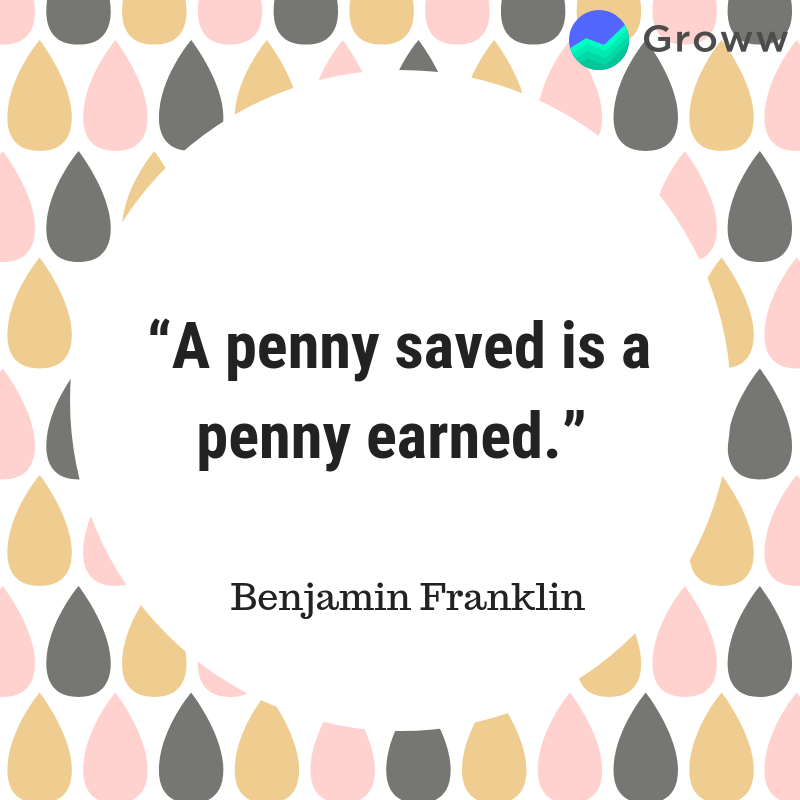 The creation of an emergency fund is directly linked with the attitude towards savings. A lot of Millennials live by spending their cash inflows, without saving for the future.
While it's okay to go with the flow, life is uncertain and you need to have extra savings, in order to overcome unexpected financial hurdles.
An example of a life event that could require a lump-sum fund could be a medical emergency, robbery, fire, or a natural calamity that causes major financial losses.
It is advisable for new earners to set aside 3-6 months of the expenses in a bank account towards setting up an emergency fund. This fund should be created from the very beginning of one's career.
4. Management of Debt
According to reports, more than half of the millennial population, especially new earners have at least one form of long-term debt. Some common types of loans could be a home loans, an auto loans, a personal loan,s or an education loans.
Sometimes, we accumulate a lot more debt than we are capable of repaying. This could stem from the desire to maintain a certain lifestyle.
Therefore, new employees should be careful about wasteful or unnecessary spending. We often end up spending beyond our means because of credit cards. And new employees must be cautious while using credit cards. And so, it is advisable for them to buy according to their cash flow abilities.
5. Life Insurance (Definitely an Investment for life)
This is probably one of the most important investments that each and every individual must necessarily make. For new earners, this should be one of the first investments as well.
A life insurance policy provides a financial safety net for your loved ones, and provides a sense of financial security and therefore peace of mind.
While choosing an insurance policy one must conduct proper research, read and understand the terms and conditions carefully, check the lock-in period and not hide any information with the insurance companies.
These days term insurance is very famous and also recommended. However, there are various types of life insurance plans and one must choose the plan carefully.
A term insurance policy is purchased for a fixed term like 20 years or 30 years and so on.
6. Maximize Your Tax Savings
New employees or new earners must have an understanding of how the taxation system works in our country. A certain portion of our hard-earned salary goes to the government towards taxes.
In this regard, it is important to understand how we can invest not only to earn returns but also to save taxes at the same time. Surprised? Yes, this is not only possible but absolutely legal as well.
It is of immense importance for all individuals in general and new employees in particular, to know that each one is eligible for a deduction of ₹150,000 under section 80C of the Income Tax Act.
Equity-linked Saving Scheme (ELSS) is a category of mutual funds that intends to encourage long-term investing in the equity asset class.
One of the best ways to save tax is to invest in ELSS funds. Investment in ELSS is tax-deductible up to ₹150,000. However, this investment tool is unique, in the sense that, it has a lock-in period of 3 years.
This means that any investment made in an ELSS scheme cannot be taken out before a minimum period of 3 years.
7. Investing in Liquid Funds
Liquid funds are a type of low-risk mutual funds that can give you returns that are higher than fixed deposits and savings bank accounts.
8. Fixed deposits
"Beta, ek FD karlo"
If you are an Indian, you have probably heard this phrase a number of times.
It is not very surprising to see our friends and family investing in Fixed Deposits. Moreover, there is a very good chance that as soon we get our first pay-check or accumulate a certain level of savings, we'd be advised to invest in an FD.
FDs come with a lock-in period of 5 years. They offer around 7-8% returns p.a.
9. Plan and Improve Your Salary Structure
Most of us give the most priority to Cost to Company (CTC). Whereas it is true that CTC is one of the important aspects of our job, one must also keep an eye on how taxation works.
Did you know that by tweaking and adjusting your salary structure, you could easily save up on tax? Moreover, all this and much more can be done without changing the total CTC.
Sounds cool? Let's have a look at how this is possible.
The basic component, which is probably the major part of your salary, generally includes basic pay, House Rent Allowance (HRA), dearness allowance (DA), and special allowance.
What all employees, especially the new earners, must know is that, apart from the HRA component, every component is fully taxable.
In this line, an easy and logical way to reduce tax liability could be to cut the total basic pay and adjust it as perks or long-term benefits.
New employees must also understand that a higher basic would mean a higher HRA, DA and provident fund contributions. This is because these components are generally linked to and are calculated as a certain % of the basic salary.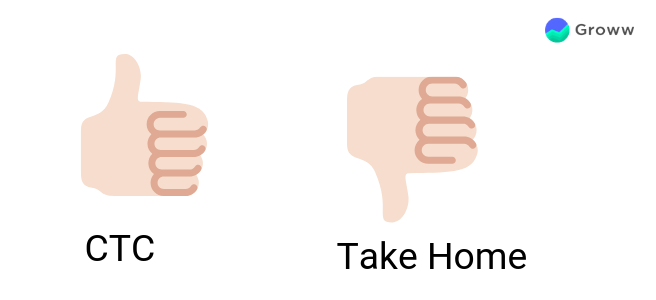 Now, what a higher basic salary implies is that the corresponding higher DA will be taxable and the PF contributions are tax-free, but this shall reduce your take-home salary.
To sum it up, new employees can save up on their taxes by adjusting their salary structure to make it more tax efficient. Good knowledge of the taxation system and rules thereof helps to save taxes.
10. Consulting a Financial Adviser 
A financial planner is skilled at advising clients to make suitable investments with the objective to meet a desired financial target. The expertise is often very beneficial, especially for those who do not possess the professional expertise and or time required to plan their finances.
Consultancy may not necessarily be seen as a cost but as an investment. However, this is avoidable, if and only if, you are well-read and can manage your own investments.
Conclusion
It is an age-old saying that: Money doesn't grow on trees. Each penny counts.
And well, we hope that these financial tips will help you in the future to make the right decisions and achieve your financial goals!
Happy investing!!
Disclaimer: The views expressed here are of the author and do not reflect those of Groww.