Greetings investors!
None of us like losses and we do our best to prevent our portfolios from turning red. Good things don't come easy and avoiding losses, especially in intraday trading, means you have to monitor the markets and your stocks much more than other trades.
To smoothen your trading experience at Groww, we have launched a new feature called 'Protect Order' for intraday users that will make it easier for you to trade in a disciplined manner and keep those losses in check.


What are Protect Orders?
Protect orders allow you to place two orders simultaneously. While placing an intraday market/limit buy order, you can also add a stop loss order to it at one go.
How does a protect order help you?
Protect order makes it easy for you to limit your losses. In a normal stop loss order you will have to monitor the position of the stock price to place your desired stop loss order. In a protect order, you can place two orders simultaneously with your desired limit and stop loss order at one go, thereby reducing the need to monitor your stock every second.

The ability to place the main order along with a stop loss order enhances faster trading experience.

Protect orders also promote disciplined trading. The ease of placing both the orders together will make it easier for you to keep adverse situations in mind simultaneously.
How to place a protect order on Groww?
Step 1: Select a stock and choose intraday from the toggle.
(Please note that HUL has only been chosen as an example and prices indicated on the screenshots are just for illustrative purposes. This is not an advisory)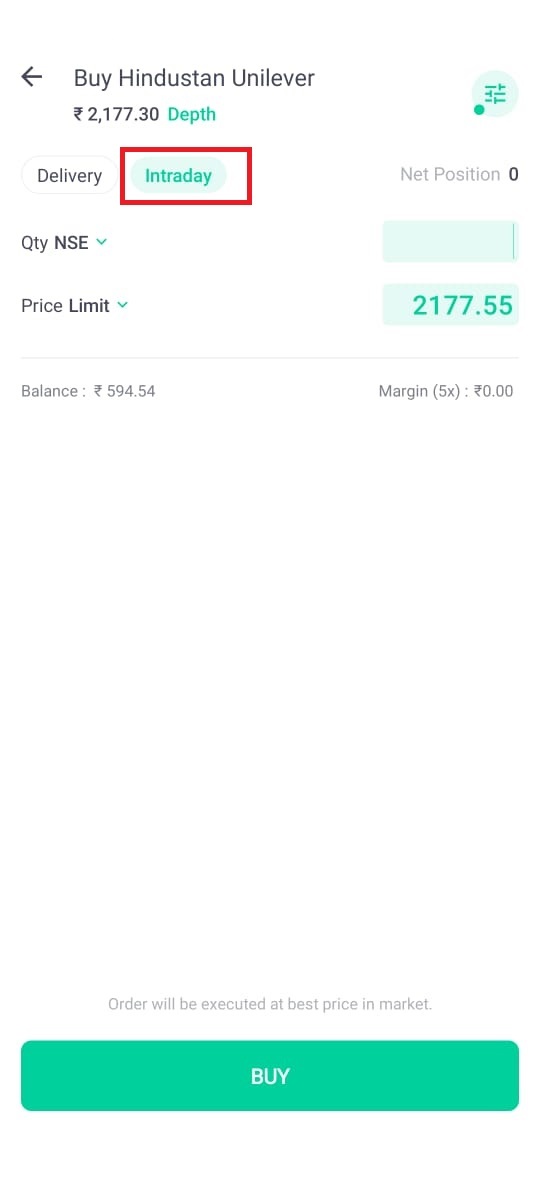 Step 2: Once you choose intraday, you will get the option to customise your order by adding a stop-loss order to it.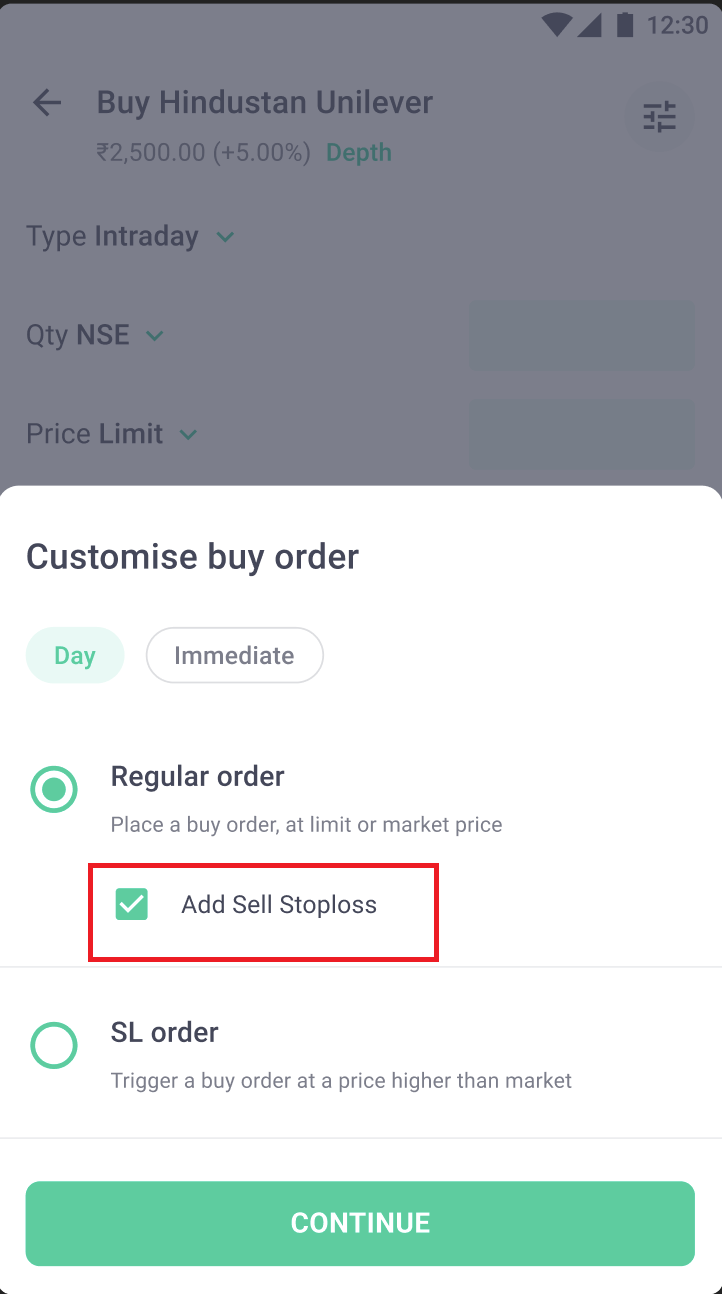 Step 3: Once you click 'Add sell stoploss' you will land on this screen where you can fill in the details of your trade.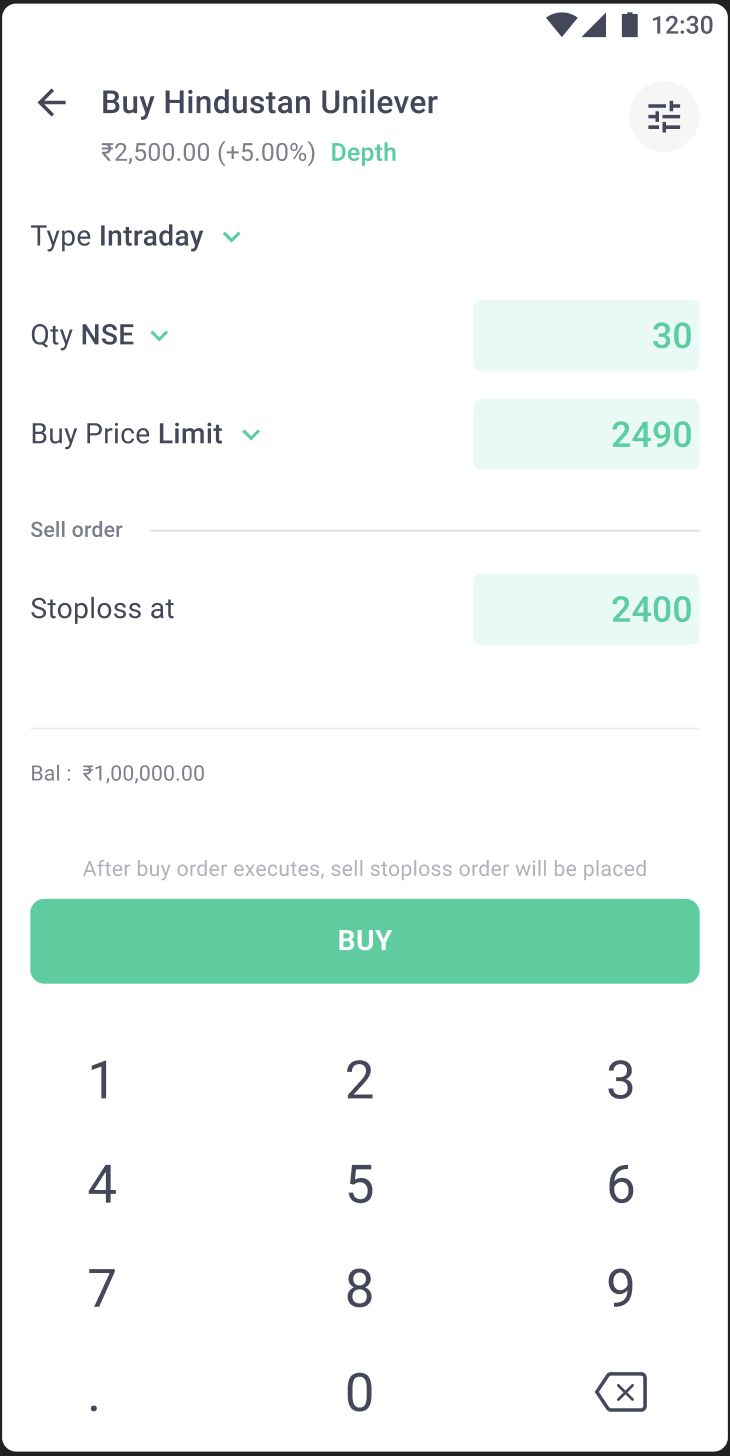 Step 4: Click on buy to place your order. You will see all the details of your trade on the next screen.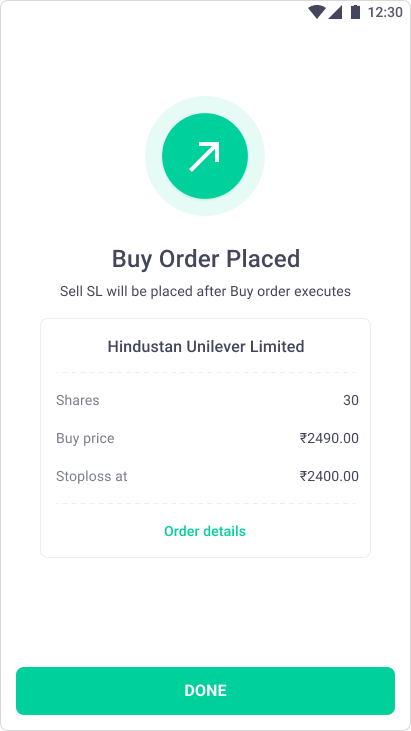 How to modify your order?
Step 1: You can also modify your order on Groww. After placing this order head to your dashboard, choose the intraday-SL order you want to modify. Click on 'modify'.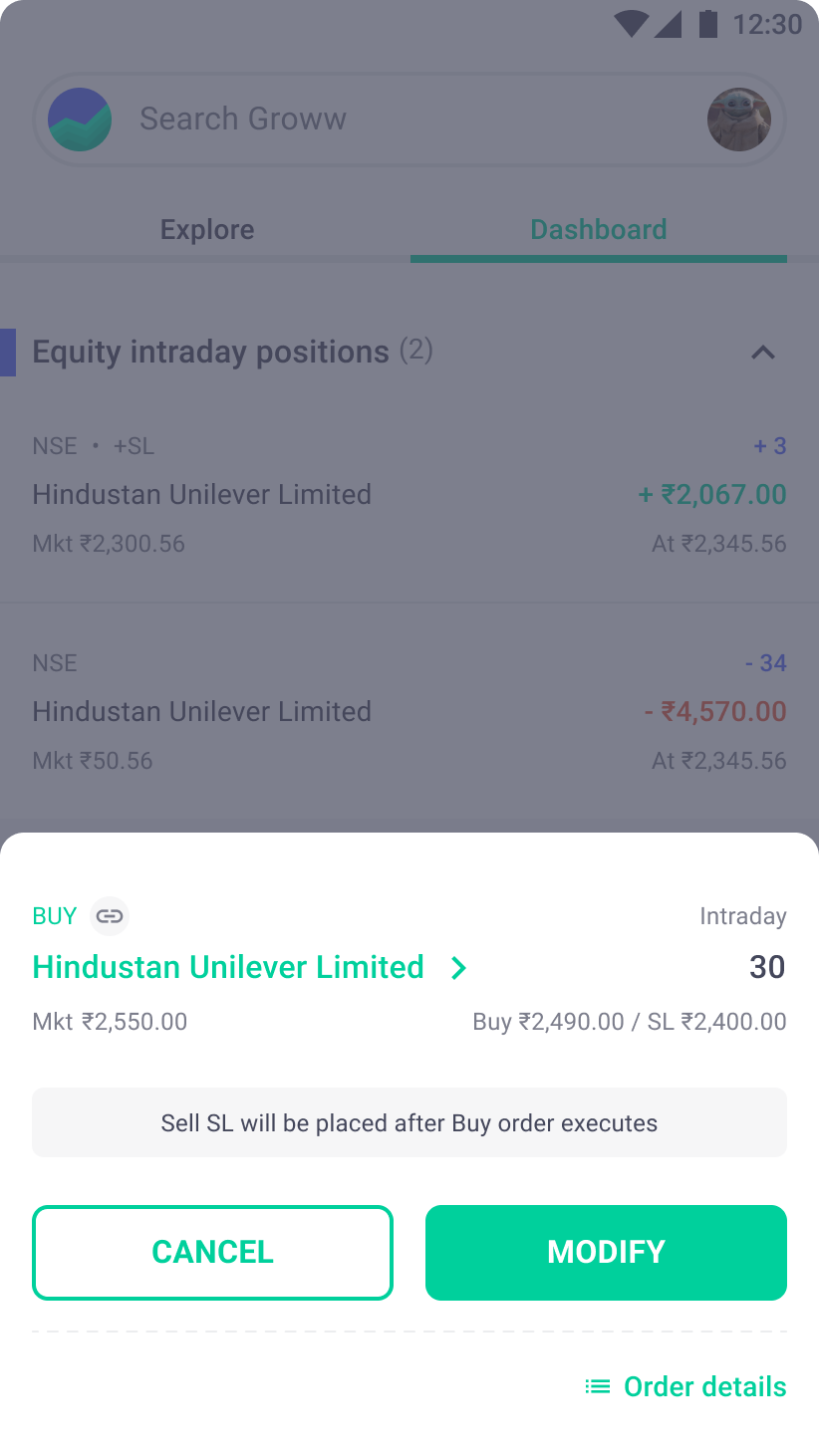 Step 2: Enter the new details according to how you want to modify your order on the next screen.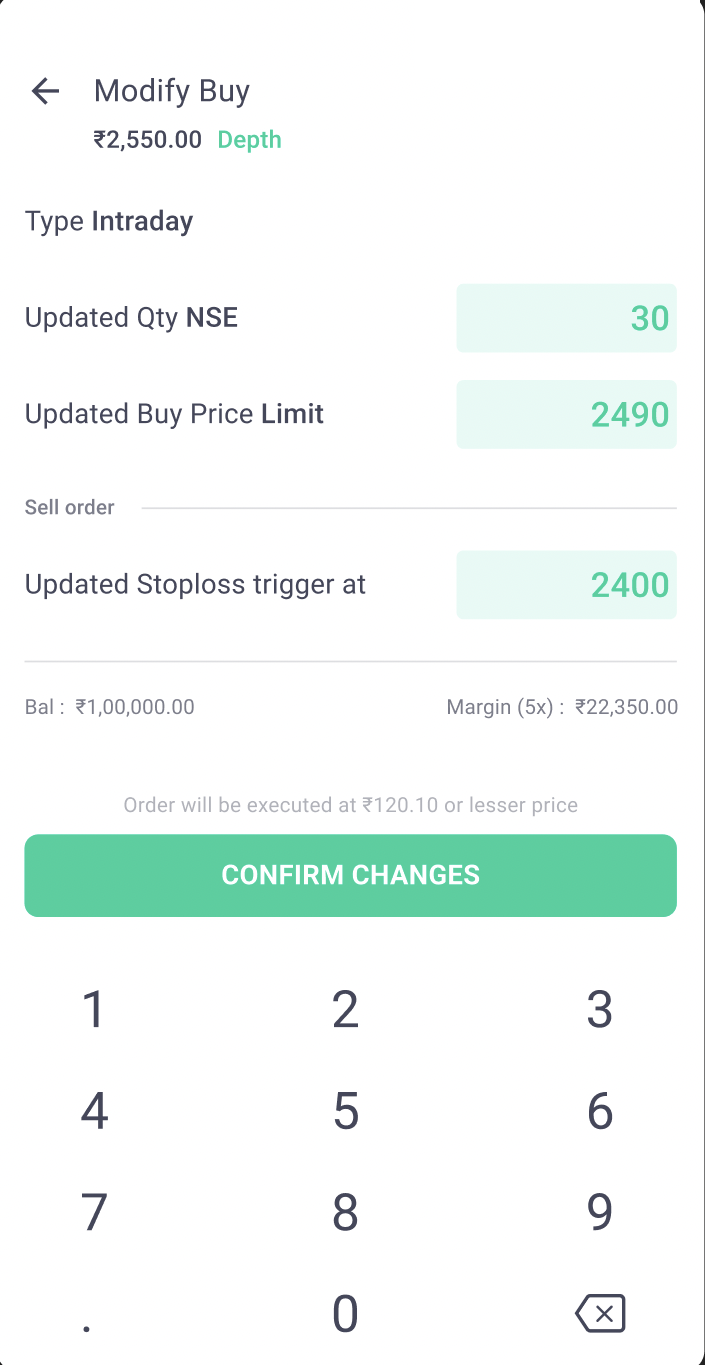 Step 3: The last screen will show all the details of the modification.