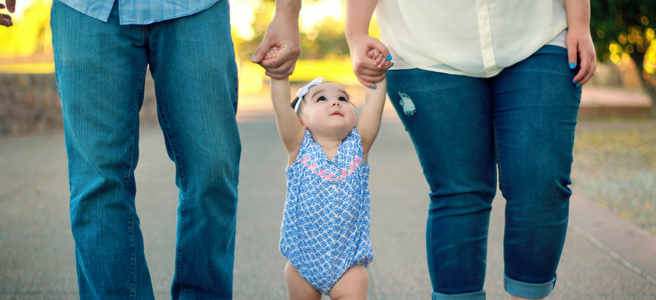 A parent's love is unconditional.
They take care of their child physically, emotionally economically.
As the child grows, monthly expenses grow well. Here, the role of planning and investment comes to play.
With the increase in expenditure, as well as the growing responsibility of fulfilling basic necessities of a child, a systematic and timely investment will help cater to future events.
Investment for a child is very important and should be done after studying the risks and benefits.
Every option has its own pros and cons. Depending on the needs and goals of a customer, an investment plan can be perfected.
Most parents have certain major goals which they invest for.
You probably know this, the main goals are education, marriage and medical treatment.
Most parents start investing for their children immediately after their birth and some start even before that.The sooner you start investing, the bigger the corpus and compounding effect.
Short – term goals of investing for a child
Let's face it, once a child is born, expenses become astronomical.
While most parents plan for long-term goals, they miss out on the short-term planning.
In fact, the first few years of a child's birth can prove to be quite expensive.
There are various occasions and ceremonies that surround the initial years of a child.
The first birthday party, admission in a playhome and finally, the big one, taking admission in a school,
These might seem like meager expenses, but they can turn out to present a financial crunch.Now, redeeming/breaking an existing investment or taking a personal loan is not an option.
Thus, it is always better to follow an investment strategy.
Long – term goals of investing for a child
The two non-negotiable long-term goals are (you guessed it right) higher education and marriage.
And there are two major criterions that a parent should follow while investing:
1. First, it must offer high returns in the long-run, to beat inflation.
2. It must also enforce investing discipline, so that you don't dip into the corpus during an emergency.
Ideally, a proper portfolio should be maintained and investment as per the goals should be chosen.
Hence, for long-term goals, there should be higher exposure towards equity, whereas for short-term goals, debt is preferred.
Investment options available for children
1.Fixed and recurring deposit
It is a safe investment option, with a fixed interest rate.
Also, the risk is negligible. Which means, the returns are also low.
Further, the interest income is liable to tax and so it can be selected only for short-term goals. As, interest rate is low and taxable, thus is not preferred for long term goals.
2.Public provident fund
It is a risk-free investment option with tax-free return and has a long-term lock-in period of 15 years.
Though it provides an exemption benefit under section 80C, it has a combined limit of Rs.1.5 lakh per year for the parent and the minor child.
As an investment option, you can also retain it as a debt portion, in your portfolio.
3.Sukanya Samriddhi Scheme
It has a tax free return with a lock-in period of 21 years, as well as an exemption under section 80C.
But, this scheme is only for a girl child below the age of 9 years. It has a ceiling limit of Rs.1.5 lakh per year, having varying interest rates.
On the whole, it is a good long-term investment option for a girl child.
4. Mutual funds
This investment option is a smart choice as it leaves you with a high corpus.
This combination provides security and investment benefits as well
It is transparent and can be easily exited. The returns on these are taxable, but they are a good option to garner high returns.
5. Child plans
A child insurance plan provides a lumpsum amount and waives off the future premium in case the policyholder dies.
in fact, the insurance company keeps investing money on behalf of the policyholder.
Further, at specific intervals of time, the child is given a certain sum of money as per the policy. It is basically a plan to secure the future of your child even in your absence.
6. Stocks and ETFs
Stocks are risky, but have advantages as well.
These give higher returns and are highly liquid as well.
ETFs are a lot like stocks and are transparent investment options.  After a proper study of the market, these can be considered as a good investment option.
7. Gold ETFs
These are mutual fund units with each unit equivalent to one gram of gold.
They can also be called paper gold.
These are highly liquid as they can be bought like any other mutual fund.
These provide low returns, but have high emotional value.
Conclusion
When you need to choose a product, don't simply choose it because it is popular. Understand the product and see what it offers.
Parents must be careful while choosing the investment option. They should have a diversified portfolio to fulfill both long-term, as well as short- term goals of the child.
Happy Investing!
Disclaimer: The views expressed in this post are that of the author and not those of Groww