Greetings Investors! 
Hope you are enjoying the IPO feature of Groww. Once you verify and submit your bids for the IPO, a request will be sent to your UPI app to approve payment requests. You will receive an SMS from the NPCI confirming your bid and requesting you to accept the mandate on your UPI app. Read on to know how to find the mandate on Gpay and Phonepe; two of the most popular payments apps. 
IPO Mandate on Google Pay
Please note, there could be a slight delay in receiving the mandate approval request on Gpay or Phonepe. This might take up to 24 hours so please remain patient. To find the IPO mandate, follow the steps below:- 
Step 1: Open Gpay, go to profile→ settings→ One-time mandate. You can find the profile option at the top right corner of the screen.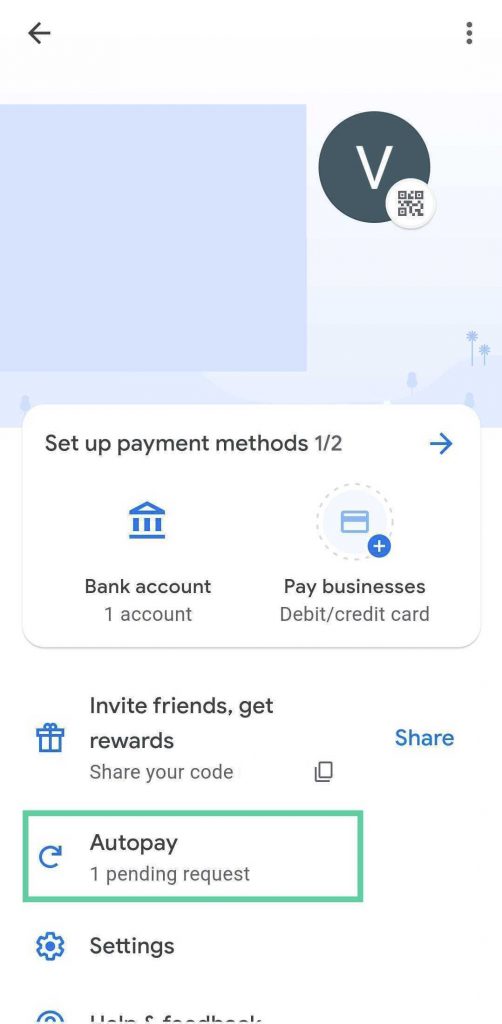 Step 2: You will see the request under the 'pending' section.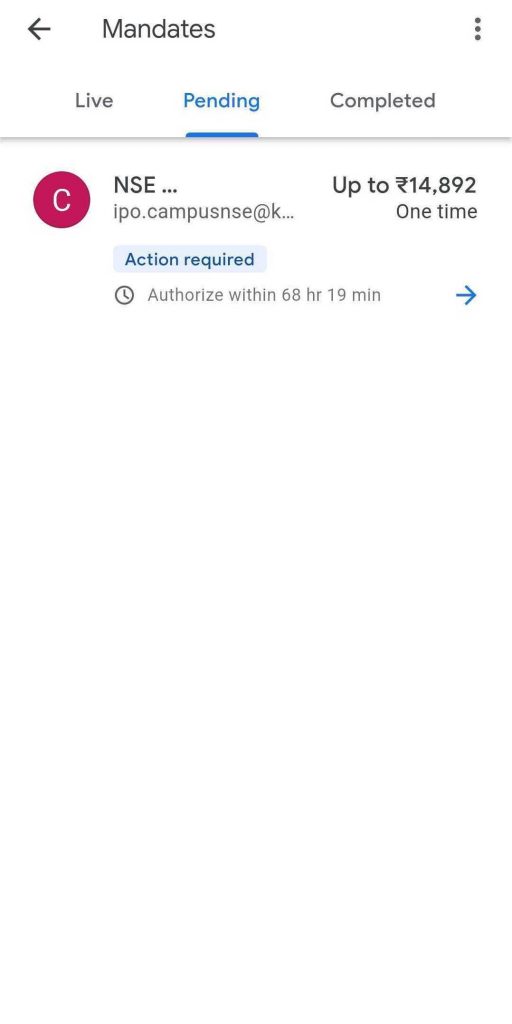 Step 3: Click on 'Authorize' to accept the mandate request and enter your UPI PIN. You can check the IPO application number and details on your registered email ID. If you are allotted shares, then the mandate will be executed and funds will be withdrawn from your account. You can check the application and allotment status on the IPO dashboard.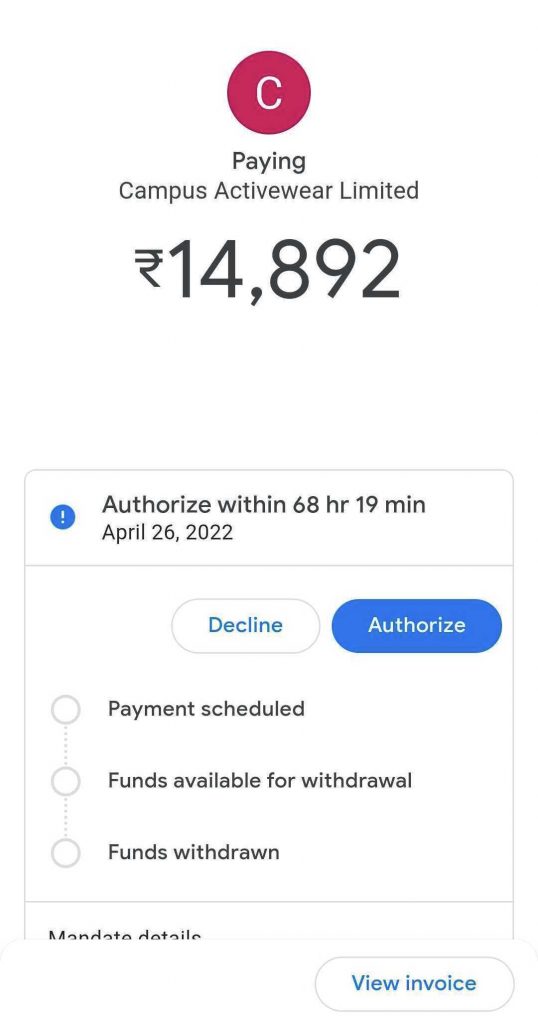 IPO Mandate on Phonepe
Once you receive the mandate approval request from NPCI, go to the Phonepe app. You will be able to see a pop-up message of the mandate request. Click on
'View Details'.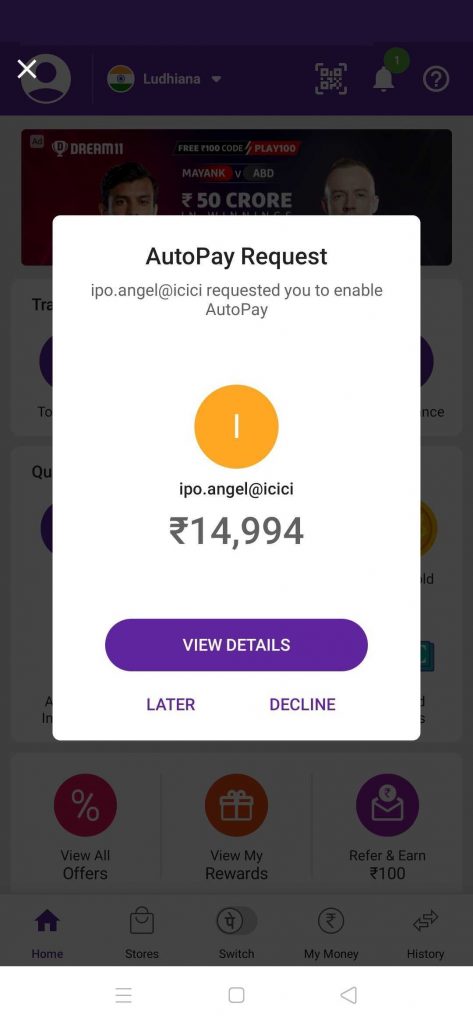 After verifying all the details, click on 'Accept' to approve the mandate. The IPO application amount will be blocked in your account and would be debited once the shares have been allotted to you. You can check the allotment status on the IPO dashboard on Groww.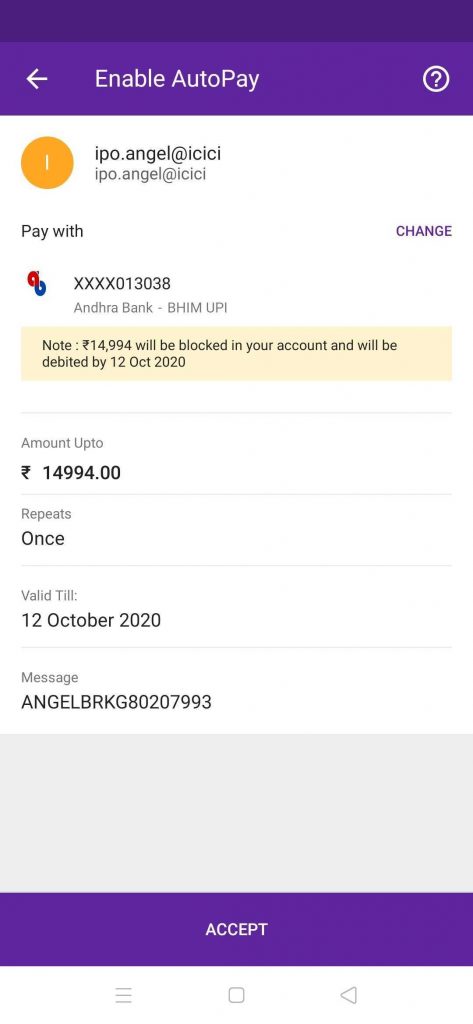 Hope this was helpful!
Happy Investing!