We started Groww to make investing accessible and transparent in India. All products at your fingertips. With full transparency.
+ Stocks
+ Mutual Funds
+ Gold
+ US stocks
+ Everything
Here is a quick update on what we have shipped so far and the features coming soon.
Stocks
We are super excited about providing stocks on Groww.
The number of investors and orders is beyond what we expected when we launched.
This also led to some technical snags – we have scaled up our servers since then and you will continue seeing the improvement in your stock investing experience.
We are humbled by the adoption and demand for new features – and our stocks team is working super hard to exceed all your expectations. Here are some updates:
What is currently available
+ Market/Limit buy/sell stocks on BSE or NSE
+ Fundamental stock details
+ Simplified screener (on web currently, coming soon on app)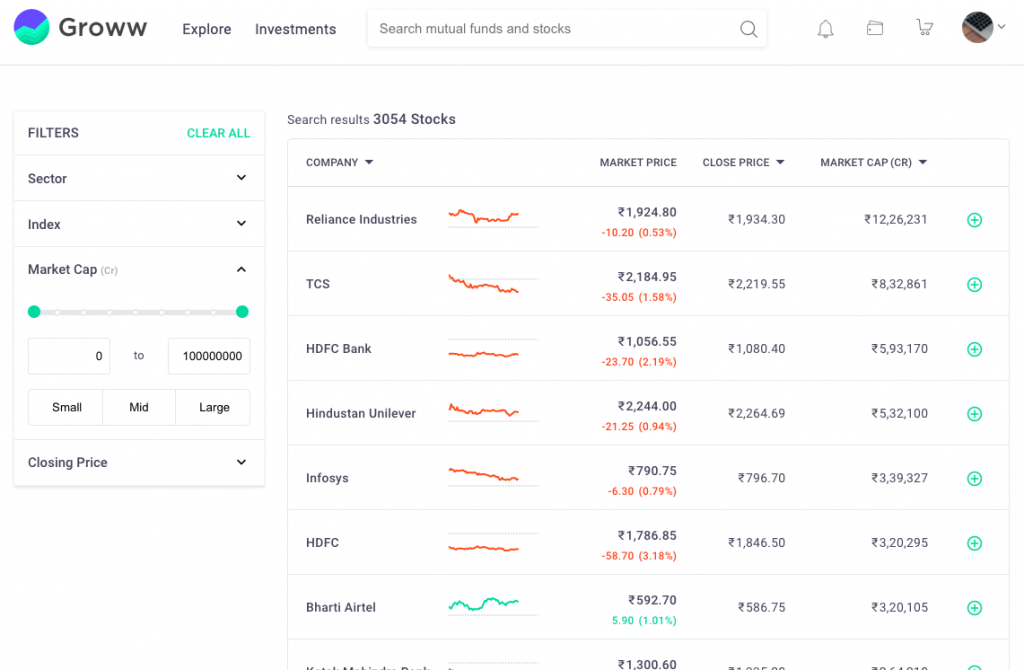 + Watchlist to monitor your stocks
+ Real-time dashboard to monitor your holdings
What are we working on
We are moving to Native on Android. React Native has served us well so far – it helped us build iOS and Android together.
With stocks, it is getting difficult with live prices and high traffic. The new dazzling fast app will be available soon!
Advanced order type – stop-loss order is coming soon and will be followed by bracket order and cover order. Margin facility – for the trader in you, we will start providing an intraday margin facility.
+ Candlestick charts
+ IPOs
+ ETFs
We are committed to taking stocks investing in India to the next level.
And what fun we are having in doing so – it is pure happiness building something when you are yourself the user of the product.
Mutual Funds
We continue improving the experience of MF investing.
The primary metric that we look for the success of our MF platform is NPS – net promotor score. That tells us how much our investors love us and how they talk about us.
And we are delighted to tell you that our NPS has increased by 63% over the last quarter. We improved the performance and fixed key operations issues because of the third parties.
We also launched a new checkout experience – much faster and delightful.
Here is a quick summary of what all things you can do today
+ Invest in any direct mutual fund without any charges
+ Automated SIPs with the biller, OTM and eNach
+ STP and SWP – on web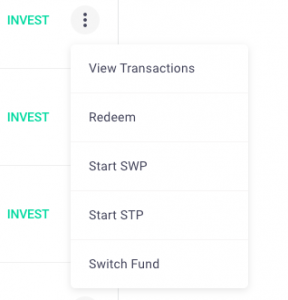 + Import your existing portfolio and track/transact on Groww
+ Portfolio analysis to get the right insights into your holdings
+ Switch regular funds to direct funds
+ Research to find the right mutual funds to invest in – Sort/filter, compare MFs, and all MF details. Compare MFs is available only on the web currently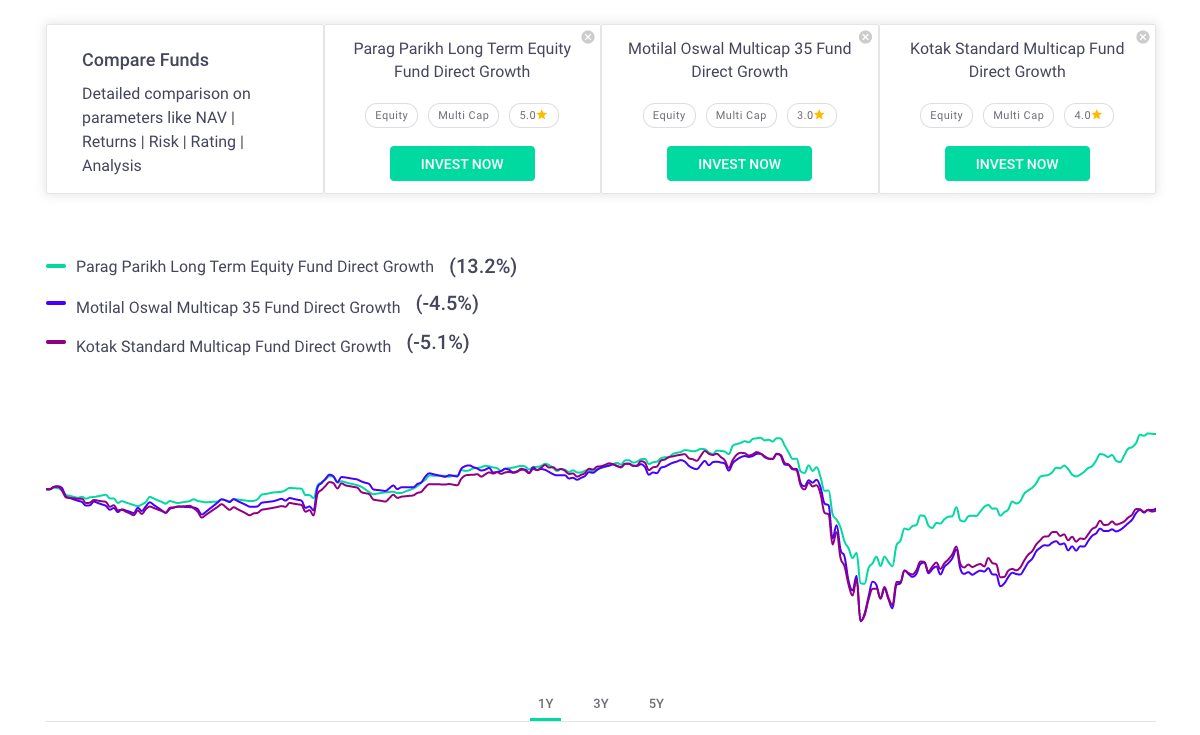 Coming next
+ More details on MFs
+ Edit/Pause SIP
+ Cancel order
Digital Gold
A lot of our users started asking for investing in digital Gold with an aim of diversifying their holding.
We launched Digital Gold (web only), with Augmont, on the auspicious occasion of Akshaya Tritiya.
So now, you have one more way to invest in gold apart from gold mutual funds.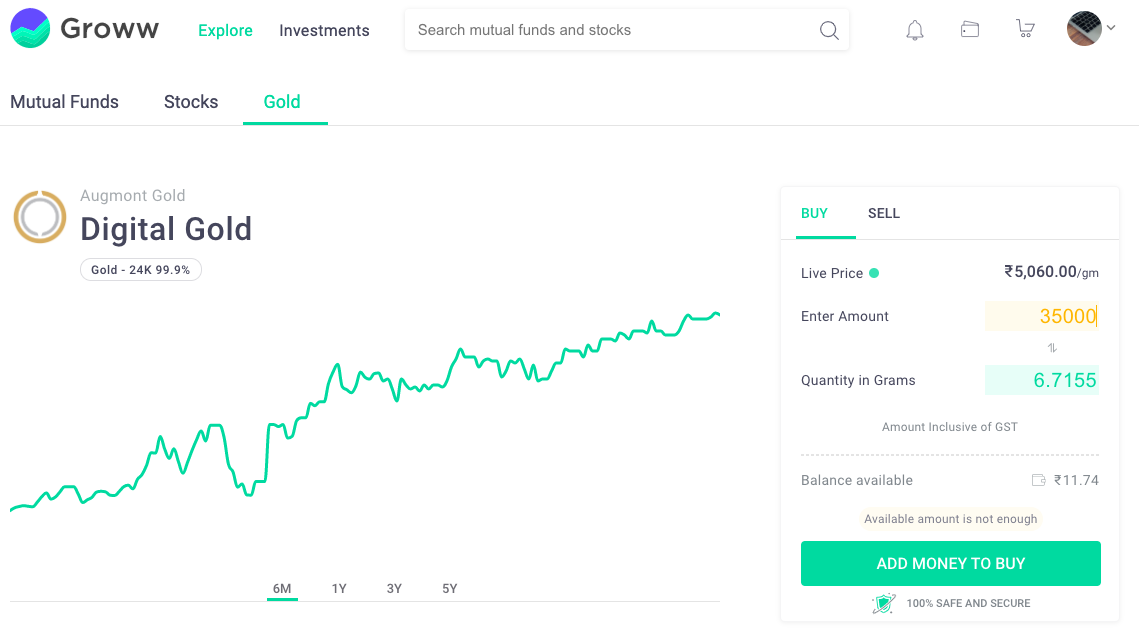 It is currently available on the web. We are working on bringing more merchants and post that we will introduce gold investing on the app too.
Going forward there will be a lot more options for you to invest in gold
+ Mutual Funds
+ Digital Gold
+ Gold ETFs
+ Sovereign Gold Bonds
US Stocks
Did you try searching your favorite US company on the Groww website?
Try Amazon.
Very soon you will be able to invest in companies like Googl and Facebook.
We are testing the overall flows to ensure you get the finest experience of investing in US stocks.
Customer Support
We have revamped the Help & Support section on the app & web. Now you can raise and track your tickets right from your app or web.
This will give you much-needed transparency as to where we are on resolving your queries or issues.
We also realize that sometimes you need to talk about urgent issues. We are going to introduce a phone number soon – this will increase the touchpoints we have to give you better access to our support team.
That's all for now.
Let us know what other features and tools you want so you can get even more awesome at investing.
We believe that we should get you all the tools that help you make the right financial decisions. We are all ears.
Happy investing!