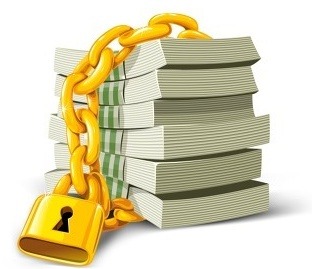 A fixed deposit has remained one of the standard investment instruments in every Indian household.
Fixed deposit as an investment instrument is offered by nearly all banks and many corporate houses. An individual can deposit any amount for any duration.
In this blog, we seek to discuss the basics surrounding the fixed deposit highlight advantages, disadvantages, interest rate and many more.
Let us start with the background.
What Is a Fixed Deposit?
Fixed deposit is a short-term or a long-term investment tool that allows an investor to park money with a financial institution such as a bank.
Also, an investor can park money with corporate houses or post offices. A fixed deposit is considered to one of the most traditional and safest means to invest.
An investor is also eligible for tax deduction under section 80C depending on the tenure of the deposit.
Best Fixed Deposit Interest Rates
| | |
| --- | --- |
| Bank | Interest rate offered |
| Private Sector Banks | |
| HDFC Bank | 3.50% – 6.75% |
| ICICI Bank | 4.00% – 6.75% |
| Axis Bank | 3.50% – 6.85% |
| Kotak Mahindra Bank | 3.50% – 6.80% |
| IDFC Bank | 4.00% – 7.50% |
| Citibank | 3.00% – 5.75% |
| HSBC Bank | 3.00% – 6.25% |
| Public Sector Banks | |
| State Bank of India | 5.25% – 6.25% |
| Bank of Baroda | 4.50% – 6.65% |
Features of Fixed Deposits
1.Long-Term Investment
The primary goal of a fixed deposit is to keep money safe and secure for an extended period while offering steady returns.
2.One-Time deposit
An individual is required to deposit the money by way of lump sum payment. If there is no requirement of the funds, an individual can park cash by way of deposits.
3.Fixed Deposit Receipt
An individual is provided with an FD receipt after depositing the money with the bank/corporate house/post office. While previously a hard copy was more prevalent, an electronic copy is a current trend.
4.Interest Payment
Fixed Deposit interest is paid either monthly, quarterly, semi-annually or annually. This frequency is dependent on what the depositor requests.
The interest is typically added to the savings account from which the deposit is made.
5.Tax-Efficiency
An investor can opt for tax-saving Fixed Deposits and can invest up to Rs 1.5 lakhs to save on income tax.
The tax-saver FD comes with a five year lock-in period.
Advantages & Disadvantages of Fixed Deposit
Advantages
Low-risk
Loan against FD
Steady income
Tax perks
Disadvantages
Returns are not inflation-beating
Less liquidity
Fewer tax benefits
Who Should Invest in Fixed Deposits?
Any resident individual, HUF(s), NRI(s), firm(s) or charitable trust(s) can open an FD with any bank/corporate/post office. FD is an excellent choice for people who have an extra lump sum amount and have no requirement at the time.
FD ensures capital protection and comes with a uniform flow of returns. However, the gains from FD is not effective in beating inflation always.
Having said that, if you are a risk-averse individual and don't wish to take any exposure to the equity market, we believe you should opt for FDs.
Remember, the interest rate that is provided on an FD is a function of the tenue of the FD. Higher the tenure better is the returns.
Please note that senior citizens get 0.5 percent higher interest rates across all tenures and across all banks.
What Is the Process of Starting a Fixed Deposit?
A fixed deposit can be opened both online and offline.
Let us see the online mode first.
Online
Starting an FD is quite easy and instant nowadays. If you have internet banking activated for your savings account or current account, you have to visit the deposits section in your net banking dashboard and open the deposit of your choice.
There is no need for separate Know Your Customer (KYC)  as the bank already has it covered.
Offline
If you are looking for offline mode, you will have to visit the nearest branch of the bank and submit a duly filled form with ID proof, residential proof, and passport size photographs.
Once you deposit the amount, you receive an FD receipt. The receipt is redeemed upon maturity or can be used to extend the tenure.
Alternatively, if you are holding a savings account and current account and wish to open FD by offline mode, you may pay the amount by using a cheque instead of cash.
Following are the list of documents that are required for opening the FD through the offline channel –
PAN card (mandatory if the deposit is over Rs 50,000)
Passport
Telephone bill
Voter ID card
Aadhar card
Electricity bill
Driving license
Bank Statement with Cheque
Government ID card
Certificate/ ID card issued by Post office
Photo ration card
Also, corporates offer fixed deposit scheme. An investor can look to invest in these schemes, but they should first check the rating to assess the credibility of the borrower.
Wrapping it Up
To conclude, we believe Fixed Deposits are an excellent means of saving, but they are primarily suited for investors who are highly risk-averse and are only to looking to protect capital from any downward movement or these are best suited for senior citizens where they need working capital and risk coverage.
For other investors, we firmly believe instruments like mutual funds and stocks are the most sought after instrument for investment.
Happy Investing!
Disclaimer: The views expressed in this post are that of the author and not those of Groww