Consider a scenario, you are a novice investor who started a SIP of a certain amount in a mutual fund for the first time. A couple of years later, a friend recommended a well-performing mutual fund to you and you invest a portion there as well. 
Few years down the line, more short term or long term goals come into the picture and you invest in some more schemes. Ultimately you may reach a stage where you have several ongoing investments, varying in investment amounts and time periods, but you have lost track of them.
If you are someone facing a similar situation, Groww's tracking feature will make your life super easy, but first, let us see why you need to have all your investment information in one place. 
How Can I Track My External Investments On Groww? 
Groww presents two options to enable tracking external investments on the platform. 
Auto tracking

Manual tracking
Let's explore both options one by one. 
1. Auto-Tracking
The process is simple. Once you enable auto-tracking at Groww , Groww takes your request to CAMS/Karvy and places a request for your CAS or consolidated account statement. The consolidated account statement generated shows all your mutual fund investments against your PAN. By enabling auto-tracking  you give permission to Groww to read your CAS, pick all your investments and collate them on your dashboard. To activate the feature, follow the steps below.
Step 1 : Login to your Groww account. Sign up if you haven't made an account yet ( It's super easy!)
Step 2 :  On the MF explore page, under 'Quick Access', you would be able to find the 'Import Funds' tab. Click on it. On the home screen itself, you will find two places where you will find the 'Import Funds' option.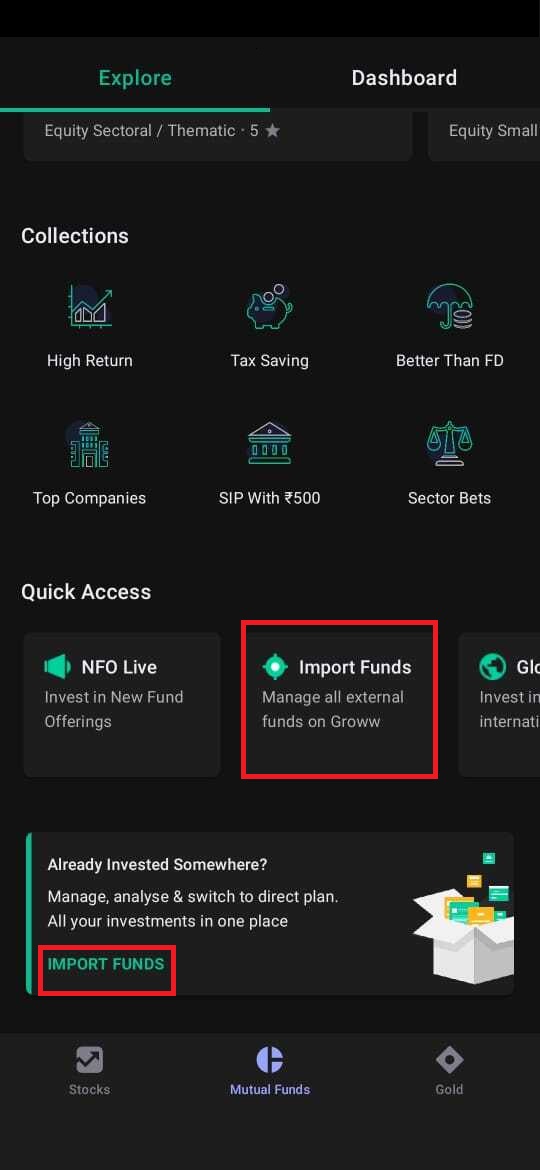 Step 3 :  Click on 'connect with Google' option for auto-track'.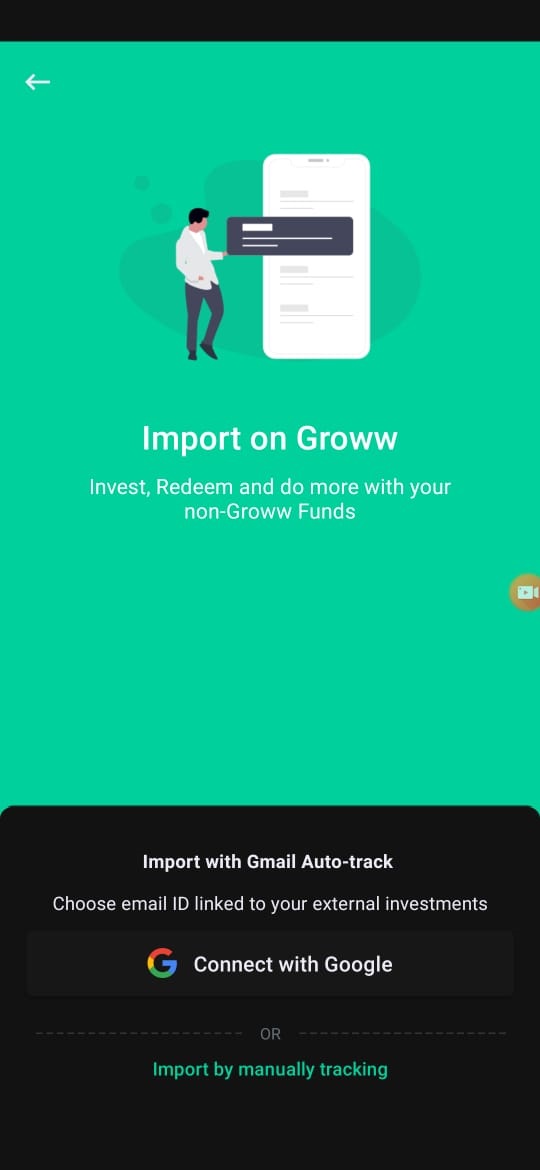 Step 4 :  Select the email ID linked to your external investments or add a new one.
Step 5 : In this step, Groww will generate your Consolidated Account Statement by re-directing you to CAMS. Your password would be your PAN. Once you are on the CAMS page, you would be able to see all pre-filled fields. All you have to do is click on 'Submit' without altering the details.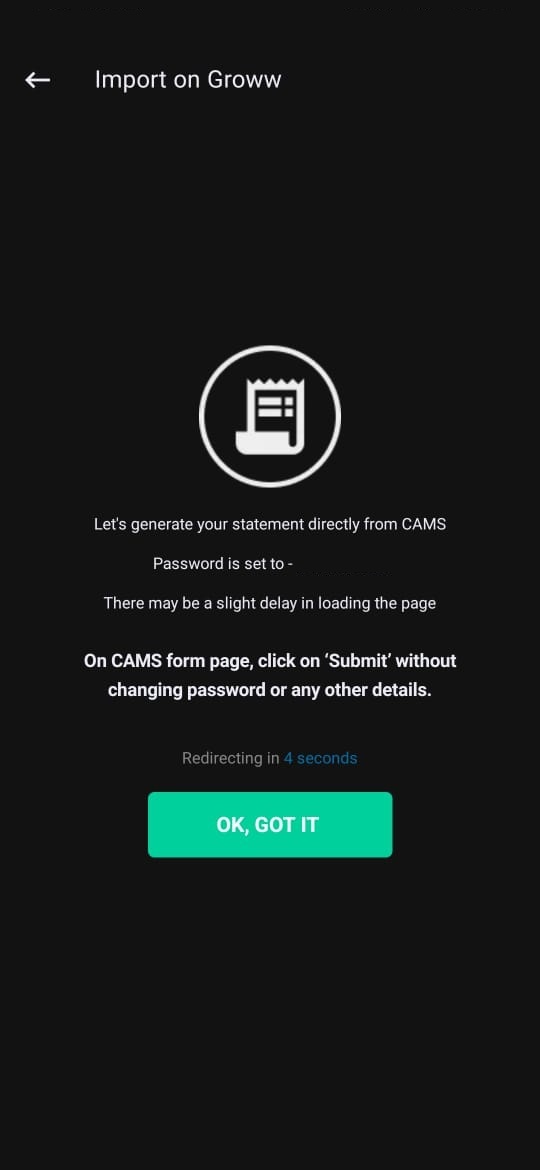 If the details are not already auto-filled for you, here is a list of instructions that you need to fill on the CAMS/Karvy website:
1. Statement Type: "Detailed"
2. Period: "Specific Period" from 01-Jan-1990 to Present Date
3. Folio Listing: "With Zero Balance Folio"
4. Email-id is the one that is linked with your investments
5. Password: Your PAN Number in CAPS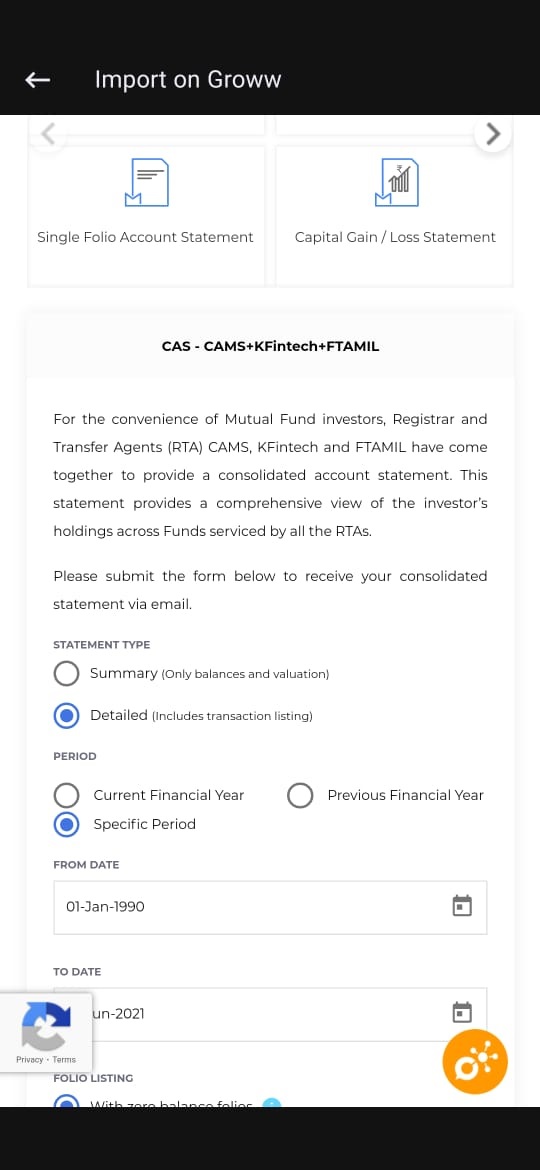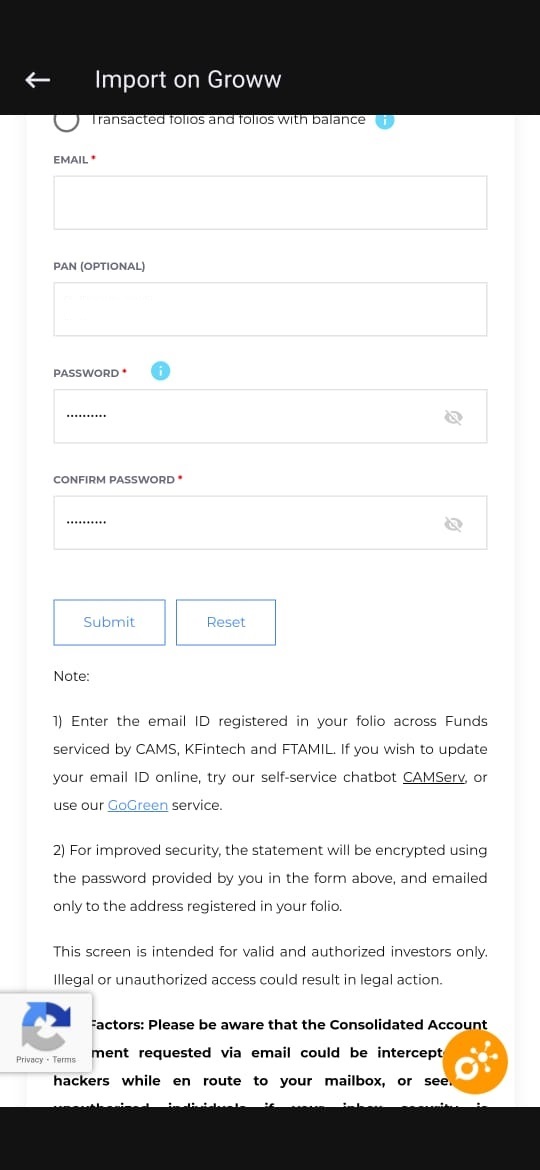 You will receive a success message once your request has been placed with CAMS and you will be redirected to Groww.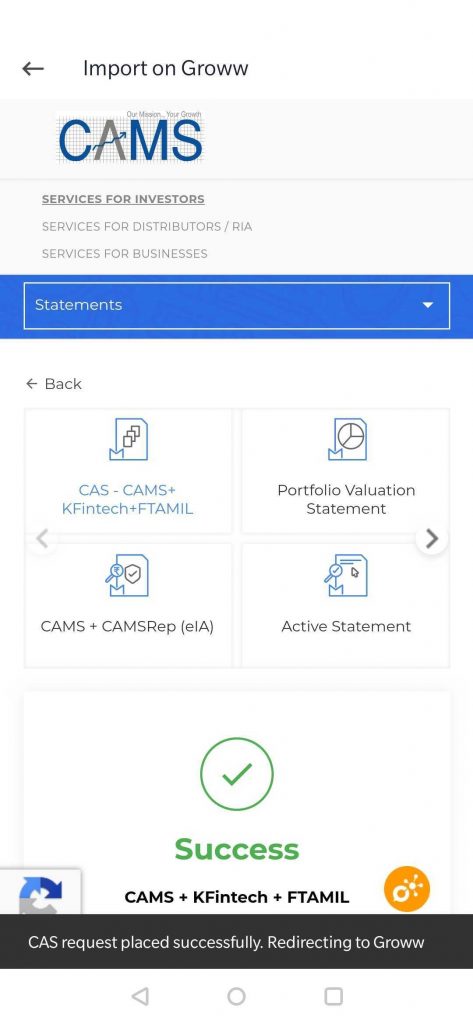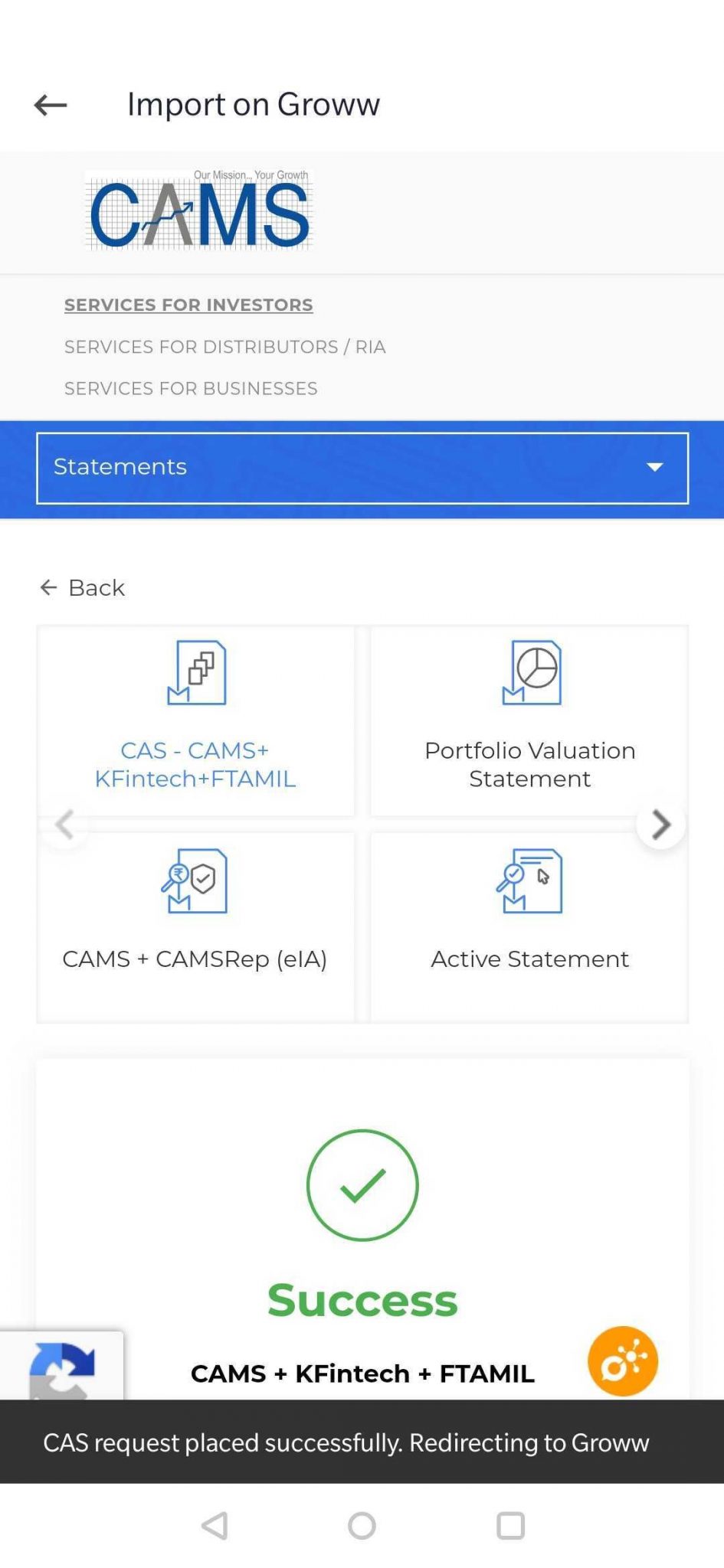 You will also receive a confirmation message from Groww. Groww will scan you CAS and import all your funds that you would be able to see on your investment dashboard. This might take 1-2 working days.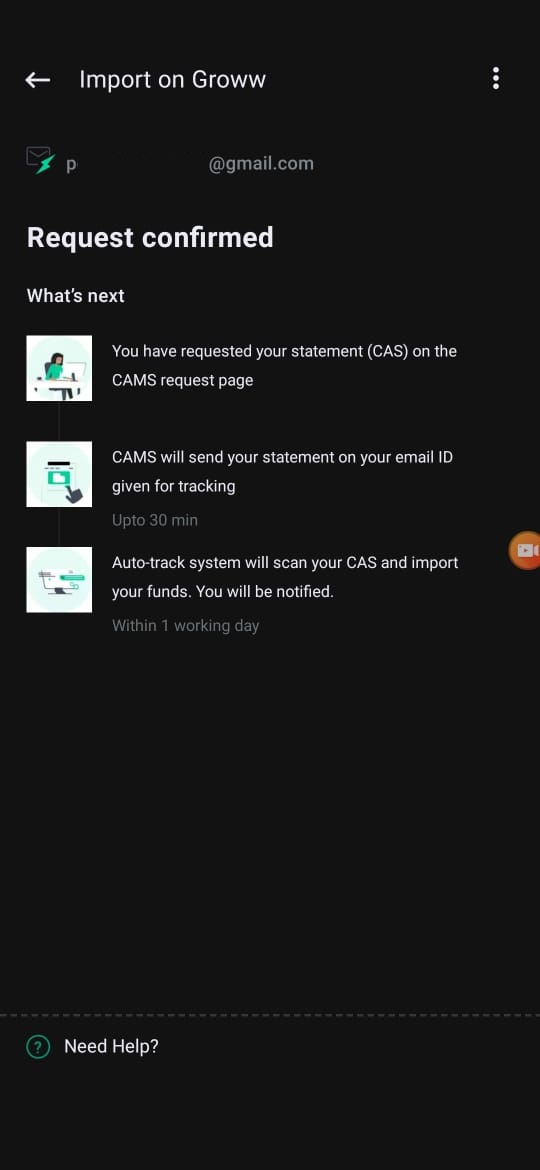 Step 6: In the next step, choose the email ID you want to view all the tracking details.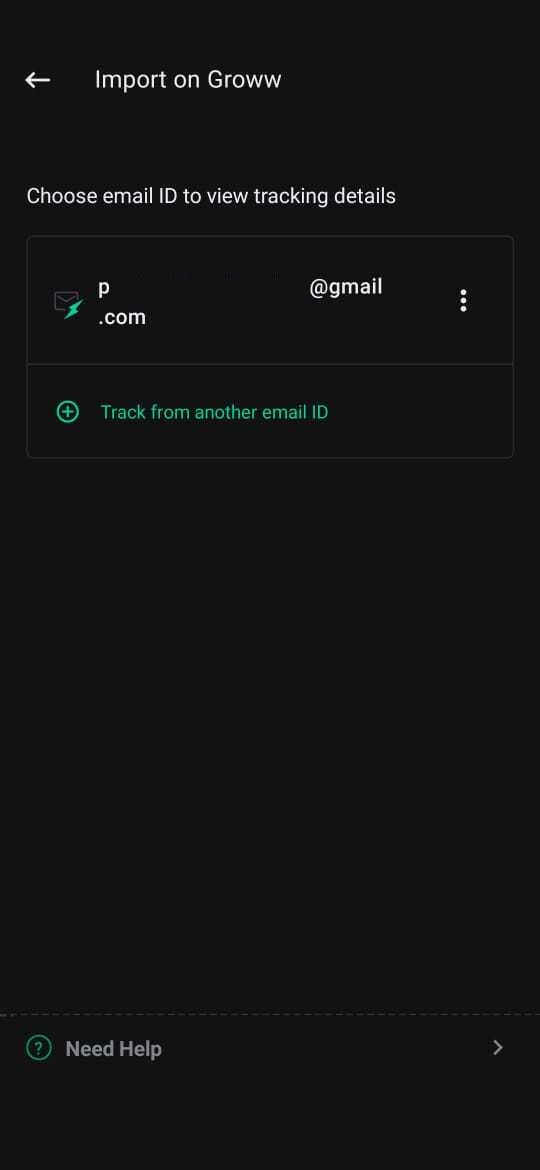 After this step, you will be able to see a screen confirming the number of funds and the cumulative amount which was tracked.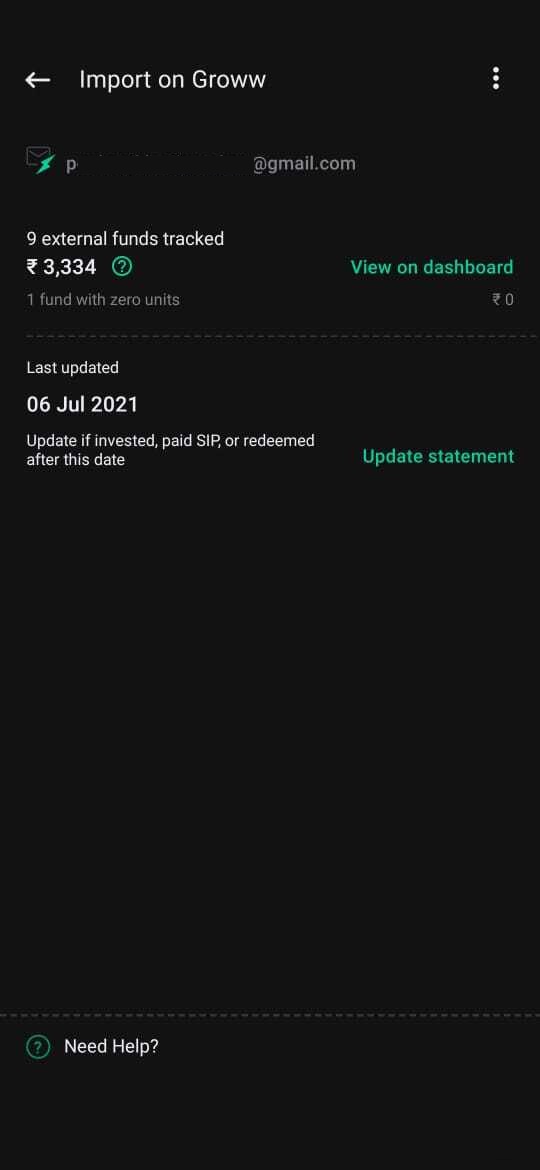 2. Manual Tracking
If you don't want to give access to Groww to track your external investments automatically, or do not have a Gmail account, you can choose manual tracking. The first few steps are the same.
Step 1: Login to your Groww account, click on 'Import Funds' under the quick access tab present on the MF explore page.
Step 2 : Click on ' Import by manually tracking'.  Enter the email ID linked to your external investments to initiate tracking and click on 'Request Statement'. 
Check your email inbox. You would have received an email from Karvy/Cams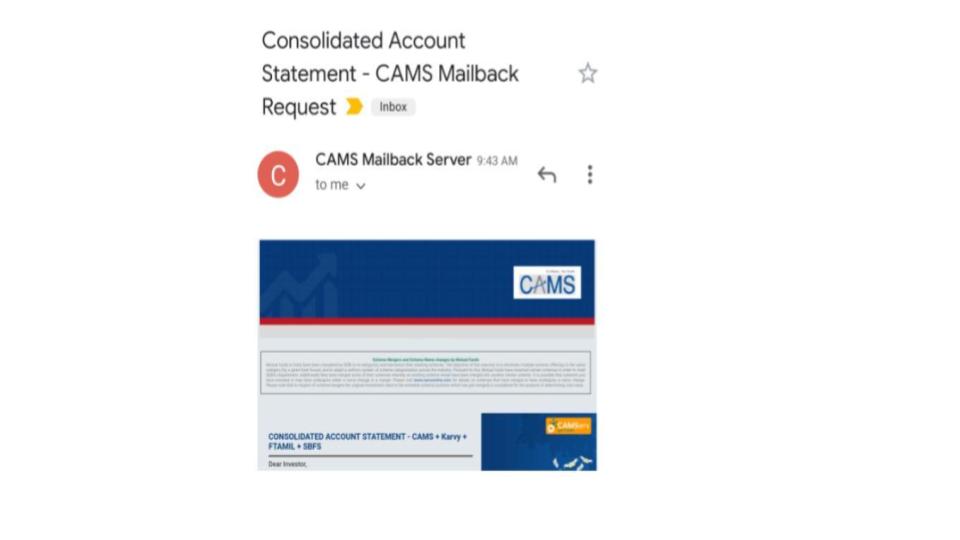 Now open the email that you have received and forward it to '[email protected]'. Go back on the Groww App and then tap on 'Forwarded' after you have forwarded the correct email to [email protected]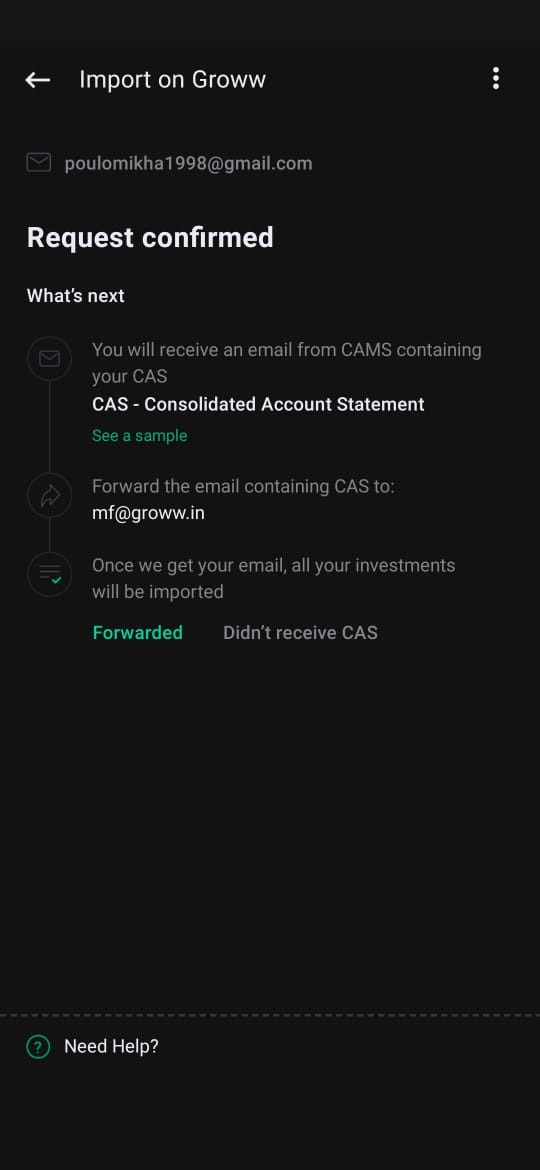 You would be able to see all your external funds consolidated at one place. The changes will be reflected on your dashboard within 1-2 working days.
If you have invested in regular mutual funds and wish to switch to direct, you can do so too by scrolling down and clicking on the" Switch To Direct " button. 
So just by a single app you can enable complete management of your portfolio and handle your investments efficiently. You will also be able to invest, redeem, switch to direct and create  SIP along with portfolio analysis of the tracked funds on the same platform. 
How Can Groww Help You?
To ease investing woes such as yours, Groww has launched a feature where you can track all your external investments in one place. 
The track feature solves 3 major pain points that investors may face while managing their investments.  Let's see what they are and how the app features resolve them. 
1. Investment Management
With multiple investments made over the years you tend to lose count of the total amount that you have invested in MF schemes as well as what amount goes in which fund. For instance, you may have 5 ongoing SIPs from different platforms and tracking them can be cumbersome.
Undoubtedly, it is tedious to remember the login credentials of each website and then individually go and check the performance of the fund. Many a times, you may have had doubts about your investment's performance but couldn't get your query resolved due to less than satisfactory customer service from the fund house.
Not only is this inconvenient and time consuming, but also doesn't allow you to take decisions regarding your overall portfolio. Since the track feature aggregates all your external investments, you get a bird's eye view of your portfolio on a single dashboard. In short, Groww's track feature :
Collates all your investments in one place where you can see details like the invested amount and the current value of your investments along with the expenses associated with the fund. 

The dashboard gets updated daily so you can see the current NAV status of your funds

You can invest more in these funds ( irrespective of whether they are direct of regular) 

You can redeem funds from the dashboard too!
2. Overview of Fund Performance.
Once you are aware of how your investments are distributed across schemes, it is also vital to understand the current performance of your investments. In absence of such a feature, investors find it difficult to track the performance of individual funds. With the track feature you can see the change in value of individual funds and also gauge the overall performance of your portfolio in terms of net returns you are achieving.  
The feature not only consolidates your investments and shows overall returns on your portfolio, but also gives insights regarding how your capital is allocated across debt and equity. It further drills down to allocation details between large cap , mid cap, and small cap. It also tells you sector wise asset allocation details. This information can help you make decisions regarding rebalancing your portfolio if need be.
Why is it Important to Track all Investments in One Place? 
Selecting a mutual fund and then investing in it is only half the job done. It is important to know whether the fund you have invested in is on the track to achieve your investment objectives. Tracking involves checking how the fund has been performing against the benchmark as well as other funds in the same category over a monthly, quarterly or yearly basis.
If you are able to see all your ongoing mutual fund investments in one place, you would be able to check individual performances of the funds as well as the collective performance of your portfolio.
Accordingly, you will be able to take a call on portfolio rebalance; whether you should continue investing in the funds or switch to a better performing fund, to get maximum return on investment.
Happy Investing!