What Is SWP?
SWP or Systematic Withdrawal Plan is a process, wherein, the investor can withdraw a particular sum of money every week, month or every quarter (on a set date).
If the market is down, then more number of units will have to be sold to acquire the desired amount. If the market is doing well, then less amount of units will have to be sold to attain the desired amount.
How Can You Set Up an SWP With Groww?
You have to follow the 3 steps below to set up an STP/SWP with Groww: 
Step 1: Invest in the Source Fund
The source fund is the initial debt fund that you have to invest in.
Once you have invested in the source fund the money will be periodically transferred to your account at chosen intervals.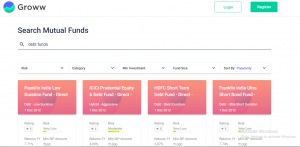 You have to first go to the Groww app/website and type 'debt fund' on the mutual fund explorer. After which, you can choose a suitable fund from the many options.
Step 2: Send Us a Request
1. Once you have generated the folio number for your fund  (within 3 working days),  you can send us a request at support@groww.in, to start an SWP for the particular source fund.
2. You will also have to specify the amount of withdrawal, and the frequency(monthly/ weekly) at which you want to receive the money.
Step 3: Track Your Investments
Once your request is approved and the SWP is set up, you will be able to track them on your Groww dashboard within 3 working days. (As shown below)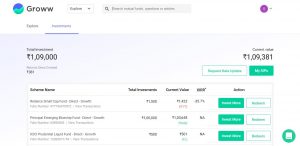 Your SWP has successfully been set up!
Happy Investing!