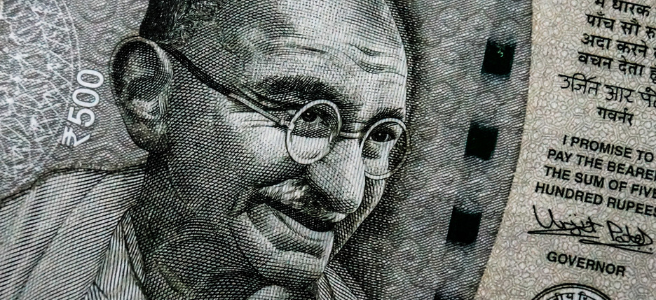 What would you do with Rs. 10 lakhs?
Buy a house, a car, set off on an international trip?
These are a few things you can do with this amount. But, what if after a few years your money increases substantially?
What would you do then?
Buy a better house, a bigger car, tread on a world tour?
Doesn't the second prospect sound more promising than the first one? But how can you increase your money in a span of few years?
 In this blog, we will speak to you about 10 things you can do with your money if you have 10 lakhs.
10 things to do with 10 lakhs 
1.Emergency funds
Life is dynamic.
Life is uncertain.
There can be times when you will be hit by curveballs and you need to be prepared for it!
For example, losing your job.
How will you cope with such a situation?
Well firstly, it is important that you have some money parked in low-risk liquid funds.
Liquid funds are easily accessible at any point of time. Ideally, you should keep aside three months of your expense in an emergency fund.
2.Short-term funds
These funds primarily invest in debt funds and have a maturity period of 1-3 years.
These funds moderate your overall portfolio as they have a lower risk, as compared to their equity counterpart.
We believe that having exposure to debt funds is good from a risk mitigation perspective, and also from a liquidity standpoint for short to medium term.
3. ELSS funds 
ELSS funds are Equity Linked Savings Scheme.
These funds form a part of your investment from the taxation point of view.
These funds come with a lock-in period of three years and provide tax benefits up to Rs 1.5 lakhs, under section 80C of the Income Tax Act.
What makes these funds so popular?
These funds primarily invest in equity and equity-related securities and therefore, provide good returns to investors.
4.High growth funds
 These are value or growth funds that are equity dominated.
These funds seek to provide capital appreciation over time and are suitable for investors with a moderately high-risk appetite and investors who have a long-term investment horizon.
Some of the funds that you should explore are – mid-cap and small-cap funds.
5. Its all about gold
Commodity market, particularly gold, is inversely proportional to the equity market.
Some exposure to gold is favorable as it provides you with shielding at an overall level.
Think of the 2008 recession, if a similar situation arises in the future, gold will act as insurance.
6.Public Provident Fund 
PPF provides 8% returns currently.
While it is not a great option for investment, you should explore it from the risk-free angle.
On paper, PPF is considered to be a risk-free instrument that provides tax benefits for both the interest and the principal component.
Before you invest in PPF, remember, you must take into account that PPF is not liquid, as it comes with a 15-year lock-in period.
7.Mediclaim
 Health is wealth.
And surely, you must know that.
Thus, on similar lines, it is important that you keep yourself in the pink of your health at all times.
In addition, it is also important that you keep yourself and your family covered under a health insurance plan for critical ailments and also regular health check-ups.
Thus, we believe that a  nominal portion of the sum must indeed go towards health insurance.
8.Term Insurance policy
It is always better to cover your risk, keeping in mind your loved ones.
Thus, we believe that an important step you could take with your corpus is to subscribe for term insurance with a risk cover that is equivalent to a minimum 10 times of your family's yearly expense.
 9. Pay off your high-cost debt
 If you have any high-cost borrowing such as house loan, credit card, car loan or any personal loan, try to repay the highest borrowing first.
This should help you ease the interest burden subsequently.
10.Retirement planning
The earlier you start, the more you accumulate.
Remember, the concept of the time value of money.
So it is better you start saving for your retirement from the first day you start earning. Even Rs.500 per month, if started at an early age could result in a sizeable sum when you are 60 years.
So, we believe if you haven't thought of your retirement so far, use a portion of Rs.10 lakh to kickstart your retirement planning.
Conclusion
We hope the article provided you with a crisp understanding of how to go about wealth planning if you have Rs. 10 lakhs. Should you need any assistance, feel free to connect us anytime.
These are only a few things you can do with Rs. 10 lakhs. There are many more.
As an ardent investor, let me tell you that investing in the right instrument can bring about a change in your financial life.
It can secure your future and make you more disciplined with money.
Happy Investing!
The views expressed in this post are that of the author and not those of Groww