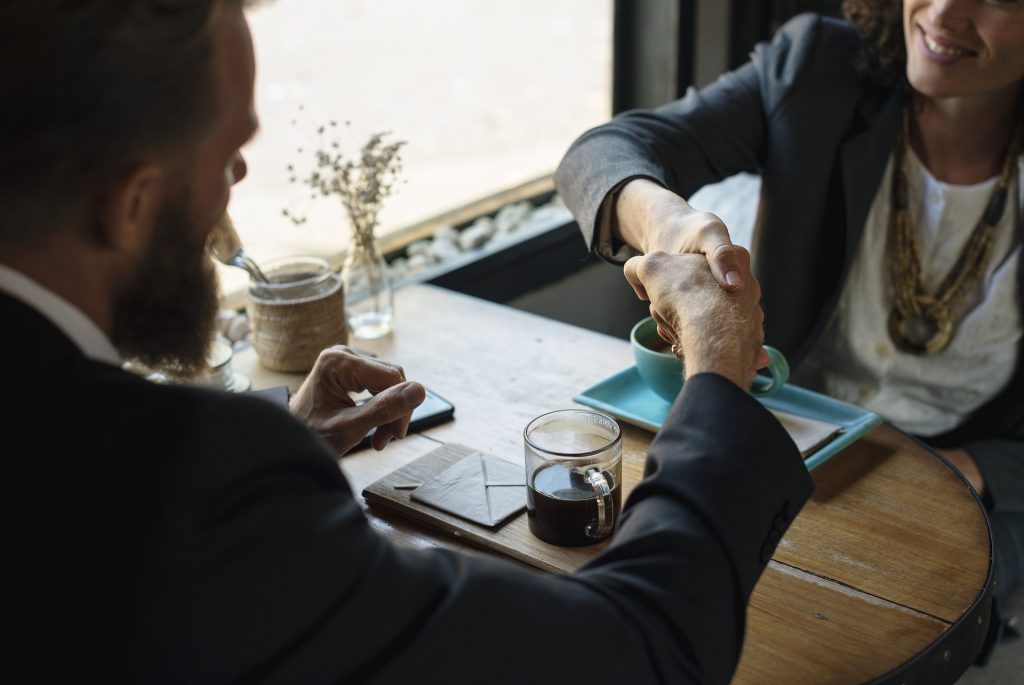 The government has various policies to persuade the public to do what is best for the economy of the country. Besides, they also make various policies to ease the life of regular taxpayers. For example, to encourage investing and saving, the government reduces or completely removes taxes from certain investment options. Likewise, to encourage you to take health insurance, they make the purchase of health insurance deductible from your income.
Ways to Save Tax in India
Invest
1. Mutual Funds
Mutual funds can help you save tax under Section 80C. Funds that allow you to take tax benefits under Section 80C are called ELSS funds (Equity Linked Savings Scheme).
They can help you reduce up to ₹1.5 lakh from your taxable income. Among other tax savings schemes, ELSS mutual funds have the lowest lock-in period. The lock-in is for 3 years only.
ELSS funds have the lowest lock-in period among all other schemes that help you save tax under Section 80C. PPF has a lock-in period of 15 years while tax saving FD has a lock-in period of at least 5 years.
2. Sukanya Samriddhi Scheme
Sukanya Samriddhi Scheme is a scheme by the Government of India that aims to provide girl children of India a more secure future.
Sukanya Samriddhi Scheme will provide for educational expenses, and a few other expenses after the girl turns 18 years old. Sukanya Samriddi Scheme gives a return of 8.3% per annum.
From a tax perspective, Sukanya Samriddhi Scheme is a good option too! Whatever amount you invest in Sukanya Samriddhi Scheme is deductible from the taxable income under Section 80C.
3. 5-year Term Deposit in Post Office
As the name suggests, investing in a term deposit in a post office has a lock-in period of 5 years.
The rate provided by the bank, in this case, is 7.6%. Whatever amount you invest in a term deposit in a post office is deductible from your taxable income.
Like the others above, 5-year term deposits in post offices provide tax benefits under Section 80C.
4. Tax Saving Fixed Deposit
Similar to the 5-year term deposit of post offices, tax saving fixed deposits have a lock-in period of 5 years too.
These are one of the most popular instruments to save tax in India.
They give a return rate ranging from 6.25% to 7% depending on the bank. Senior citizens can get a slightly higher rate.
5. Interest on Savings
Even the money you keep in your savings account in the bank earns you interest.
Most major banks pay a rate of 4% on the money kept in the bank. By ensuring you have very little in cash, you can mobilise.
Now, whatever interest you earn from your savings are taxable. However, you can deduct a maximum of ₹10,000 from your taxable amount on account of your interest earned from a savings account.
6. Interest from NRE Account
All interest earned from an NRE account is tax-free. The Indian Government is very friendly to NRI in that respect.
It isn't uncommon for many NRI to take a loan at 3-4% abroad and deposit it here in India in an NRE account. They are then able to earn 7-8% interest which is tax-free.
7. Dividend Received from Stocks
All the dividend received from stocks owned are tax exempt at the hands of the investor.
There is a dividend distribution tax applicable on such payouts but that is paid by the company themselves.
The individual investor need not worry about paying any taxes.
Hence, investing in stocks that pay large amounts of dividends is also a good strategy for investment.
8. Public Provident Fund (PPF)
Public provident fund is supposed to be a very safe investment as it is backed by the government of India.
The rates are guaranteed at 7.8%. The lock-in period for this fund is 15 years.
NRI and HUF cannot invest in PPF. Only one PPF account can be held by one person.
Coming to tax benefit – a maximum of ₹1.5 lakhs can be deducted from your taxable income.
The interest earned from the amount in the PPF account is also not taxed.
9. Setting off Capital Gains and Losses
The Indian Tax allows you to offset your losses and gains.
This offsetting can be done for a period up to 8 years. However, you must be careful. You can only offset short-term losses in the short-term losses of the next 8 years. Likewise, you can offset long-term losses in the long-term losses of the next 8 years.
10. National Pension Scheme
National Pension Scheme is a fund that is market-related. They have gained a bad rep recently due to the volatile performance displayed recently.
Indian investors who are looking to invest for their retirement are not very likely to take on risks.
You can deduct up to ₹50,000 from your taxable income if you invest in NPS.
Those investing in the highest tax bracket stand to benefit up to ₹16,000 per annum. Those in the 20% tax bracket can save up to ₹10,000 while those in the 10% tax bracket can save up to ₹5000.
Loans & Insurance
11. Home Loan
You can claim a deduction of up to ₹2 lakhs on the interest of your home loan if you are living in the house or if the house is vacant.
If the house is given out on rent, you can claim benefit on the entire interest amount.
If the construction of the house is not completed within three years from the end of the financial year the loan was taken in, the tax benefit can be had only on a maximum amount of ₹30,000.
12. Education Loan
Under Section 80E, you can claim tax benefits on the interest part of your loan. There is no upper limit to this benefit.
Please note, you can only avail tax benefits from education loans if the loan is taken from scheduled banks in India or Credila Financial Services Pvt. Ltd or HDFC Ltd.
Loans taken from any other financial services will not get you any tax benefits.
13. Maturity/Claim Amount – Life Insurance
Section 10(10D) of the Income Tax Act states that the sum assured along with any bonus paid on maturity, surrendering of policy, or upon the death of the policyholder are completely tax-free.
14. Medical Insurance
A maximum deduction of up to ₹25,000 can be made from your taxable income against your health insurance premiums. The health insurance premiums can be for you, your spouse, or your dependent children.
If you or your spouse are a senior citizen, the maximum deduction limit goes up to ₹30,000.
Others Ways to Save Tax
15. Tuition Fees
You can deduct the tuition fee of your children's education from the taxable income up to a limit of ₹1.5 lakhs.
This benefit is available only to one of the parents of the child and can be availed for a maximum of two children.
The educational institutions need to be recognised. Coaching institutes and tuition classes are not covered under this scheme to save tax.
Also, this is applicable only to educational institutions within India.
16. Scholarship
Any amount received as part of a scholarship by a government body or private body is completely tax exempt.
17. Rental Home
This benefit can be availed only by salaried individuals who have an HRA component in their salary structure.
The amount received as HRA is exempt from tax. Therefore, you can deduct it before arriving at the total taxable amount.
People who aren't paying any rent and are staying in their own house are not eligible for this benefit.
18. Medical Expenses
You can deduct a maximum of ₹40,000 a year from your taxable income for medical expenses incurred in the financial year before the current one.
If you are a senior citizen, this benefit is up to ₹60,000 a year.
This benefit can be availed by individual taxpayers as well as an HUF.
You need to be residing in the country during the current of the previous financial year to take advantage of this tax benefit.
Foreign nationals residing in India can also reduce their total taxable amount under this scheme.
19. Travel/Hotel Expenses for Businesses
If you are a business person, you can show travel and hotel charges as expenses before the taxable amount for your business is calculated.
20. Leave Travel Allowance (LTA)
If you are a salaried person, you can make use leave travel allowance. This policy will cover the travel expenses of you, your spouse, your children, your parents (if they are a part of the trip), and siblings (if they are dependent on you).
This facility can be availed twice in a 4-year block. If you do not avail it in one block, you can carry one holiday benefit over to the next block provided you make use of it in the first year of that block.
21. Charitable Donation
If you make donations to registered organisations, you can claim a tax deduction.
This deduction can be claimed by any taxpayer – individual, company, HUF, etc.
Only a maximum donation of ₹2000 is payable in cash. Any amount more than that must be paid in alternative modes of payment like cheque, online transfer, drafts, etc.
There is no limit to the amount of tax benefit you can get under this scheme.
Although care must be taken, while some donations result in 100% deductions, some donations result only in a deduction of 50%.
22. Gift in Marriage
All gifts made during the marriage of a couple in any form are tax exempt. This includes cash, jewellery, and other gifts gifted by family, friends, and so on.
23. Agricultural Income
Any income made from an agricultural piece of land is tax exempt.
This may include the income made from agricultural products, agricultural land rent, or agricultural building.
But remember, this land needs to be agricultural land and not any other type of land.
24. Hindu United Family (HUF)
HUF is a benefit available to Hindu, Sikh, and Jain families. You will have to get a separate bank account and PAN number.
For all taxation purposes, HUF is considered a separate entity.
Which means you can put your secondary income in it. Many people put income from their homes given out to rent in the HUF account.
25. Meal Coupons
Meal coupons are issued by various companies for their employees. They can only be used twice a day. They are meant to be used during work hours. Each food coupon allows you to save ₹50 per meal. So in that way, you can get tax deduction of up to ₹100 per day.
In any given month, tax benefits using coupons can be had for up to 25 days. Which means, the total amount you can deduct per month from your taxable income is ₹2500 per month or ₹30,000 per annum.
Many grocery stores have started accepting food coupons for the purchase of groceries too.
These coupons are not transferable and must be used only by the person it is given to.
26. Inheritance (Will Needed)
If you inherit wealth in any form, be it in the form of money, real estate, etc from your parents, uncles, and so on, you do not need to pay any tax. The entire amount will become your non-taxable income for that financial year.
27. Gratuity
The gratuity received by a person upon the end of his/her work tenure is completely tax-free subject to certain conditions.
In case the person's death, the gratuity is received by the spouse/heir of the deceased.
The maximum exemption possible is ₹3,50,000.
28. Car Leased from Company
Many companies have a leasing policy. Check with your employer if they have a lease car policy in place.
If you avail of this benefit, you will not be able to advantage of the daily travel allowance.
However, you will be able to save tax on the car's loan EMI and fuel bills.
29. Distributed Profits (Business Partners)
In the case of a partnership company, the partners do not need to pay any taxes if the profits are divided among the partners.
This is so because the business partnership has already paid tax. So whatever reaches the partners is tax paid.
If you invest in equity mutual funds, you don't have to pay an taxes after a year.
Happy investing!