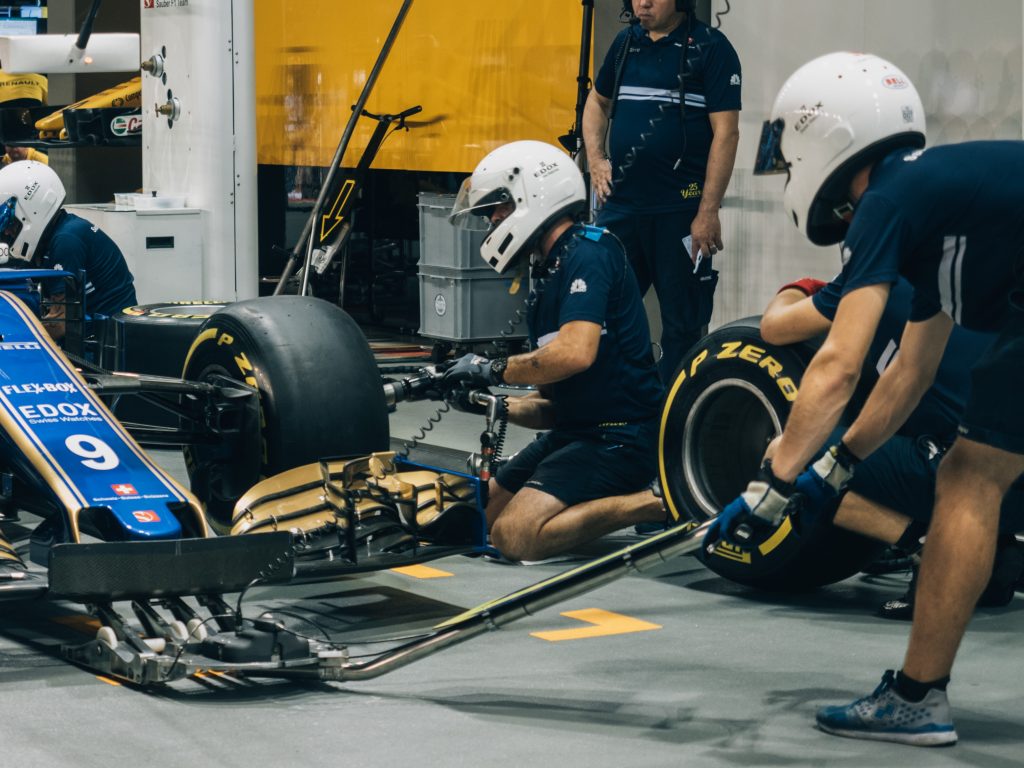 The Asset Management Companies in India is either re categorizing the mutual fund scheme or have already done it. In other words, if an investor invests in a large cap fund, it would look like a large cap fund, in place of anything else, going ahead too.
If an investor invests in a corporate bond fund, it would not take needless credit risk and invest in a low rated debt product. All this is part of an effort that the Securities and Exchange Board of India (SEBI) started previous year in the month of October when it came out with a list of 36 classes for mutual funds, defined these classes, and told all Asset Management Companies to realign their funds and their underlying portfolios to these new classes.
Some Popular Mutual Fund Name Changes
| | |
| --- | --- |
| Old Fund Name | New Fund Name |
| Mirae Asset India Opportunities Fund | Mirae Asset India Equity Fund |
| DSP Blackrock Focus 25 Fund | DSP Blackrock Focus Fund |
| DSP Blackrock Micro Ca Fund | DSP Blackrock Small Cap Fund |
| DSP Black Small and Mid Cap Fund | DSP Blackrock Mid Cap Fund |
| DSP Blackrock Income Opportunities Fund | DSP Blackrock Credit Risk Fund |
| DSP Blackrock MIP Fund | DSP Blackrock 75/25 Fund |
| Reliance Monthly Income Plan | Reliance Regular Income Plan |
Recategorization of Mutual Funds
The first list of scheme re categorisation is out and fancy names are being removed from the mutual fund names. A side effect and a much needed one of this effort is that the fund names would now better reflect what an investor's fund is all about.
Words like prudence and opportunities have to be used very less now, and preferably not used at all. For instance, Mirae Asset Prudence fund, which is a balanced fund is now called Mirae Asset Hybrid Equity fund. IDBI Prudence Fund will also now be called IDBI Hybrid Equity Fund.
Asset Management Companies give the name prudence to their balanced funds, maybe after HDFC Prudence Fund, country's largest balanced fund with assets of about Rs 40,000 crore. It is not yet clear as to what HDFC Prudence Fund will be called. The Asset Management Company did not comment as its proposal is lying with the market regulator.
The word opportunities would also be used less now. For instance, if an investor's multi-cap fund was called an opportunities fund, it would now need to remove this word from its name. Mirae Asset India Opportunities Fund is now called Mirae Asset India Equity Fund.
However, mutual fund industry officials familiar with the market regulator's functioning informed that it is not comfortable with the word opportunities being used for multi-cap schemes. However, it appears to be okay with a mid-cap fund calling itself a mid-cap opportunities fund. That way, at least an investor would know what the fund is all about, that it is a mid-cap fund.
Further, now a debt scheme that invests in low rated papers to get an extra kicker in returns, cannot be called an opportunities fund. DSP BlackRock Income Opportunities fund has renamed itself to DSP BlackRock Credit Risk fund. If a scheme takes credit risk, then that is what the scheme's name should show.
Another word that some mutual fund schemes may now have to drop, it appears, is 'advantage'. Some schemes used to have this word in their name that gave the feeling that they could either be superior or better performing than the other funds. Obviously, no one used to assure any performance. it was just a fancy sounding name.
That is going to change too. Edelweiss Large Cap Advantage fund is now called Edelweiss Large Cap fund. Similarly, Edelweiss Equity Saving Advantage Fund is now called Edelweiss Equity Saving Fund.
Similarly, the market regulator, Securities Exchange Board of India has suggested that the word Monthly should be removed from Monthly Income Plans (MIP). MIPs are hybrid funds that invest majorly in fixed income securities and generally take equity exposure of 10 to 30 %.
The market regulator has one more directive for the Asset Management Companies. Not more than one fund of an AMC can have the word Focussed, even though the investment philosophy may be focussed for all the funds.
For instance, Motilal Oswal Mutual Fund is famous for its funds which has the stamp of Focused across most of their schemes. For instance, one scheme is focussed on 35 multi-cap stocks. Now the name will have to change.
Why Renaming of Mutual Funds?
Securities Exchange Board of India wants to make it easy for a client to select a mutual fund scheme according to his requirements and ability. According to SEBI, fund houses use these names as marketing tools to entice customers and many of the new investors may not fully understand the fund.
So the market regulator wants Mutual Fund companies to differentiate different funds in terms of asset allocation and investment strategy. The market regulator also wants to bring in a uniformity in similar funds launched by different Asset Management Companies so that an investor finds it easier to compare the funds before investing.
That is why in its October 6, 2017 circular Mutual Fund categorization, Securities Exchange Board of India while laying down the classes of funds, described each fund's characteristics. The SEBI mandated AMCs to categorise all their present and future funds into 5 broad categories and 36 sub categories. The 5 broad categories are equity funds, debt funds, hybrid funds, solution oriented funds and other funds.
The equity funds, will have 10 products, including Multi cap fund which has at least 65 % exposure across market capitalization, large cap fund which has at least 80 % exposure to large cap scrips, small cap fund which has 65 % exposure to small cap scrips and ELSS which has 80 % on equity oriented funds.
Large cap stocks are the first 100 companies in terms of market capitalisation. While mid cap scrips include scrips from the 101st to 250th companies, small cap scrips are of companies from the 250th rank and below.
Displeased Mutual Fund Houses
Interestingly, the name change was never part of the October 6 2017, order and Asset Management Companies are particularly displeased about that. They were just asked to submit proposals within two months from Oct 6 to make funds as per the new categorisation.
While Asset Management Companies have accepted the categorisation, they are not happy at this request from Securities Exchange Board of India to change the fund names.
They fear that the name change might put a spanner to the mutual fund industry's amazing growth. Mutual fund industry saw its assets base rise to more than Rs 22 lakh crore in 2017, adding more than Rs 5.4 lakh crore to the Asset Under Management, on strong participation from retail investors and investor awareness initiatives.
Boosted by strong participation from retail investors, the number of mutual fund folios increased by a startled 1.37 crore in 2017, to an all-time high of 6.65 crore. Folios are numbers given to individual investor accounts, though one investor can have more than one account.
Over the past 20 years, some fund names have become synonymous to investors with certain investment attributes and have become brands in themselves. Changing those names could lead to a post-investment discrepancy for investors. Similarly, some Asset Management Companies launched their funds with these names from the month of October last year.
Union Mutual Fund launched its scheme Union Prudence Fund and collected investments from investors in December 2017.  Some fund house officials believe that a swift change of name may lead to investors getting nervous.
Industry veterans say that problems of Asset Management Companies notwithstanding, many existing investors may select to redeem, thinking that a new name might lead to a change in investment strategy and future prospective returns.
In light of these problems, fund houses say it will be a huge exercise to explain to investors both the change of categorisation and change of names leading to some investor concern which is not good for the mutual fund industry. Mutual funds may have to invest a lot of money in branding and they will have to incur to re-establish their communication with investors.
A mutual fund house CEO, said that the market regulator should not get into micro management like this. Name change is clearly a regulatory over reach.  Another CEO said that the market regulator said to not call the existing fund as Balanced of Prudence. He further said that whether it will be beneficial if he calls it an Aggressive Hybrid Fund. He further asked for suggestions of names for the fund. He was not sure how investors would benefit from this.
The investors, however, aren't too much affected. An investor has investments of Rs 4 lakh across 5 mutual fund schemes. He is not disturbed by the possible changes. He said that as long as the investment goal of the fund remains the same, he will not redeem just because of the name change.
An industry expert said that an investor who is investing in mutual funds, understands basic of Mutual Funds. So, from the investor perspective name change will hardly make any difference. The market regulator wants Mutual Funds to distinguish their funds from the rest.
While experienced investors might not be affected, new investors might well be a little perplexed. So, Asset Management Companies will have to reinvent in terms of branding if they want to try come up with their unique selling point.
New Thresholds 
The name change is not all. Going by the Securities Exchange Board of India circular, schemes benchmarked to midcap indices should have 65 % of their assets in mid-caps. But from a total Asset Under Management of Rs 7,17bn in 27 funds, only one fund had 65 % allocation to mid caps. As per a CLSA report, Rs 19,300 crore of purchasing in mid caps would be needed to reach the 65 % lower limit.
In the case of large cap funds with an AUM of Rs 1,46,000 crore, most of them have already reached the 80 % minimum investment condition. About Rs 3,500 crore of additional purchasing would be required to make all of them compliant.
Small cap funds with Asset Under Management of Rs 27,200 crore will need to incur Rs 1,800  to meet the 65 % threshold.  Eventually, the additional purchasing would be a function of how the Asset Management Companies reclassify the schemes, or effect mergers of various funds in order to comply with the market regulator regulation.
According to sources, the market regulator had called for a formal meeting individually to discuss the consolidation proposals and to inform Asset Management Companies for revising fund names.
Additionally, Securities Exchange Board of India has told AMC that they cannot have more than one child benefit plan or a retirement plan. Also, AMCs now need to merge their multiple such plans with different investment goals. For instance, if there are two retirement funds launched by the same AMC then one of which invests 75 % in scrips in aggressive plan and the other invests 25 % in scrips of conservative plan then the market regulator wants both these plans to be housed under one fund as sub options.
Some mutual funds are taking at as something that has been done and cannot be changed. They believe they do not seem to have an option. They have filed for change in name. Once the market regulator approves it we will put an addendum.
Conclusion
These changes, market regulator hopes, will help investors to know where the fund invests and what is the level of risk involved and how much returns an investor should anticipate.
Happy investing!
Disclaimer: the views expressed here are of the author and do not reflect those of Groww.