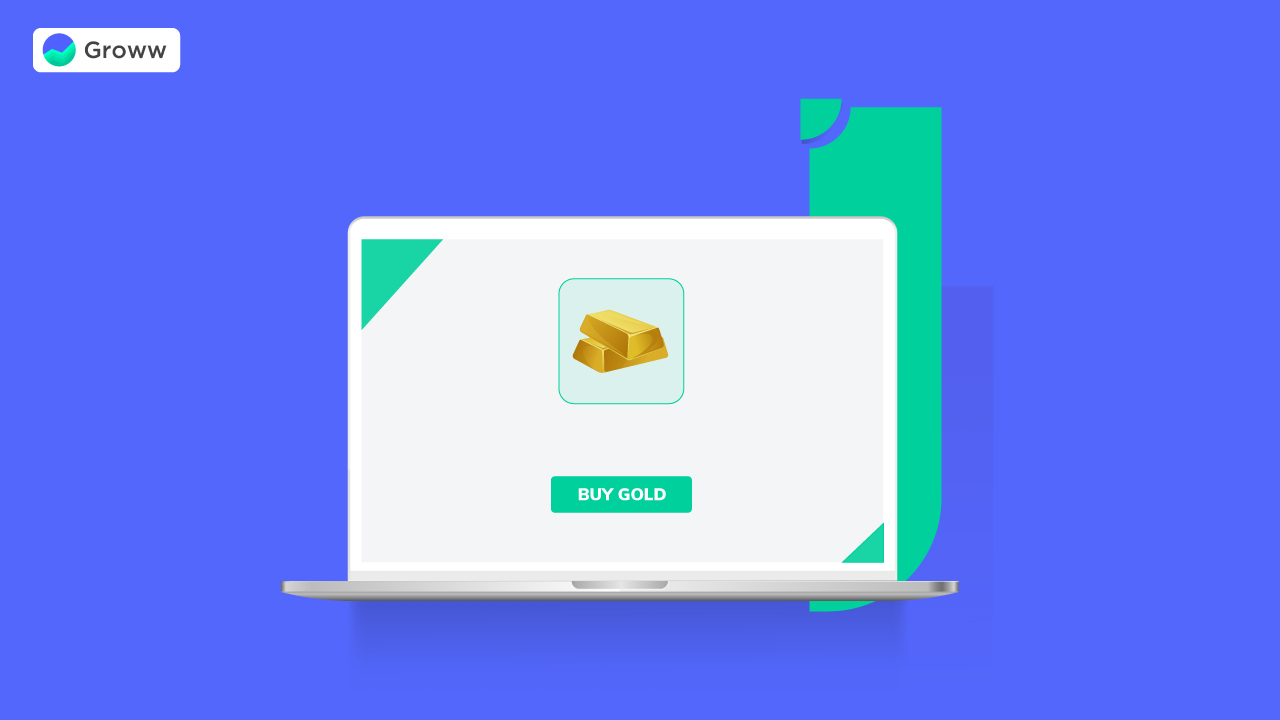 Sovereign gold bonds (SGBs) was an initiative launched by the Government of India in 2015 to provide people with an opportunity to invest in gold as an alternative to owning gold in the physical form. SGBs are basically bonds that are bought for a certain monetary value and which are backed by an equal amount of physical gold.
How to Buy SGB Online?
SGBs can be bought online and offline as well. To understand how to buy gold bonds, let's look at the process stage-wise, from the point of issuance to the point of delivery for better clarity.
Stage 1: Who issues these bonds 
Gold bonds can only be issued by the Government of India. The central government has appointed the Reserve Bank of India (RBI) to supervise the purchase, sale and functioning of these bonds.
Stage 2:  When can you buy these bonds?
In a single financial year, the RBI makes SGBs available for purchase in different tranches.
As we can see in the table below, SGBs can be bought on the following dates only. RBI opens up a window of five days each.
| | | | |
| --- | --- | --- | --- |
| S. No. | Tranche | Date of Subscription | Date of Issuance |
| 1. | 2020-21 Series I | April 20-24, 2020 | April 28, 2020 |
| 2. | 2020-21 Series II | May 11-15, 2020 | May 19, 2020 |
| 3. | 2020-21 Series III | June 08-12, 2020 | June 16, 2020 |
| 4. | 2020-21 Series IV | July 06-10, 2020 | July 14, 2020 |
| 5. | 2020-21 Series V | August 03-07, 2020 | August 11, 2020 |
| 6. | 2020-21 Series VI | Aug.31-Sept.04, 2020 | September 08, 2020 |
| | | | |
| --- | --- | --- | --- |
| Sr. No. | Tranche | Date of Subscription | Date of Issuance |
| 1. | 2020-21 Series VII | October 12 – 16, 2020 | October 20, 2020 |
| 2. | 2020-21 Series VIII | November 09 – 13, 2020 | November 18, 2020 |
| 3. | 2020-21 Series IX | December 28 2020 – January 01, 2021 | January 05, 2021 |
| 4. | 2020-21 Series X | January 11-15, 2021 | January 19, 2021 |
| 5. | 2020-21 Series XI | February 01- 05, 2021 | February 09, 2021 |
| 6. | 2020-21 Series XII | March 01- 05, 2021 | March 09, 2021 |
Stage 3: Where can we find these bonds available for purchase?
RBI has allowed the following sales channels for making these bonds available: commercial banks, designated post offices (as may be notified by the RBI), recognized stock exchanges which are National Stock Exchange (NSE) of India Ltd. and Bombay Stock Exchange (BSE) and lastly, Stock Holding Corporation of India Ltd. (SHCIL). Bonds sold at NSE and BSE can be direct or through agents. RBI has given a full list of commercial banks that will be offering sovereign gold bonds. Few examples are State Bank of India and Central bank of India in the public sector bank category among public sector banks. Few private banks like ICICI Bank, HDFC Bank and Axis Bank and international banks like BNP Paribas and Barclays Bank also offer SGBs. Around 12 public sector banks, 22 private banks and 44 international banks can offer SGBs according to an RBI notification dated April 13, 2020.
Stage 4: Price, maturity tenure and other details
This year SGBs are carrying a fixed interest rate of 2.5%. The price of one unit of the bond is fixed per tranche. The price of the last tranche, which was open between October 12 and 16 was Rs 5,051 per gram.
You will get a discount of Rs 50 per gram if you purchase and make the payment online. The gold is of 999 purity. You can buy a maximum of 4 kg of gold via these bonds in a financial year.
The quantity changes for other category investors: 4 kg for Hindu undivided family (HUF) and 20 kg for trusts and similar entities.
The gold bonds have a tenure of eight years with a lock-in period of five years. You cannot get physical delivery of gold on redemption. You will only get monetary value in the form of cash in your accounts.
Stage 4: How can we buy the bonds
Both offline and online modes are available. The crux of the process is almost the same: you have to fill a form and complete your KYC compliance, the only difference being: online is just a click away and you also get an RBI-mandated discount on your purchase value if you buy gold bonds online and make the payment online as well. Offline mode requires you to physically visit the office of the sales channel, fill out the forms, stand in queues, and so on and so forth.
Stage 5: How to buy gold bonds online?
Let's look at the process of how to invest in gold bonds online:
You can invest online either through listed banks, SHCIL and Demat accounts of other brokers. Let's first look at how can we buy them online through banks:
To invest through banks, you will need to have a valid net banking account. Log in to your net banking account.
Click on the SGB option which will generally be available on the bank's home page or under the list of services they provide. Generally during an ongoing tranche, banks display SGBs on their homepage itself for better visibility.
Since you have a net banking account with a bank, it is safe to assume that you are already KYC compliant. So when you land on the registration page, you might or might not get a pre-filled form depending on the bank you are associated with. SGB application forms ask for your name, address, guardian's name in case you are a minor, PAN number, and so on and so forth.
You will also be asked to put in nomination details, which is optional for you to enter.
Lastly, you will be asked to enter the number of units you want to buy. We already know the price of the units which have been declared by the RBI. Since you are buying gold bonds online, you will get a discount of Rs 50 per gram to complete the entire process online. So for you, the price of one unit will be Rs 4,589 (Rs 4639-50)per unit. One unit equals one gram of gold.
SHCIL, Brokers:
This is another way you can buy gold bonds online. With Demat accounts as well you can buy a gold bond online by fling up a similar online form. The difference here is that after you buy the SGB, the units get credited in your Demat account. After these bonds are listed, you can trade in these bonds or exit them before maturity.
Exchanges
To list your gold bonds on the exchanges and trade in them or if you want to buy a gold bond listed on the exchanges, you need to have a Demat account.
You may sell your gold bonds on the exchanges any time during the tenure of the bond; you can do it even before the five-year lock-in period ends. However, the important point to note here is that you are not effectively 'redeeming the bond' or 'selling' it but just transferring the ownership to someone else in the market.
The bond is still there in the market and has not been returned to the government. The bond will lapse only when it completes eight years of its tenure.
You will for sure get some monetary value for selling it but the bond has not lapsed and is just being owned by someone else.
Final Words
Gold bonds are an alternative to owning physical gold. In case you are not interested to own the gold physically at the end of the tenure, gold bonds may suit you. In case you miss the dates mentioned by the RBI, you can buy these bonds on the exchanges as they are tradable in accordance with RBI's guidelines. Hence, sovereign gold bonds are for investment purposes only. They have a lock-in period of five years if bought in the primary market so be sure before you are entering the bonds. In case you are buying them on the exchanges, which is the secondary market, the risk factor will also increase because of market volatility. Be vigilant and do a thorough research of your own investment profile before making any investment.
Happy Investing!