People often take loans or credits from financial institutes, like banks, to meet their financial requirements.
These requirements may be for various reasons ranging from education to home loans and from car to short-term personal loans.
Many banks and various other financial institutions offer loans to people apart from other financial instruments such as credit cards.
These loans are disbursed only when the applicant has a good credit score rating.
Visit the TransUnion CIBIL website and know your CIBIL score. Having a good CIBIL score increases your chances of getting loans and credits easily and that too at lower interest rates.
What Is CIBIL Score? 
CIBIL score is often used synonymously with credit score and refer to a three-digit score between 300 and 900.
CIBIL stands for TransUnion CIBIL Limited. This is an Indian company that has access to your credit information. This credit information refers to all financial transactions where you have borrowed or repaid money.
CIBIL is the first and one of the most trusted credit bureaus in India. Its scoring technique is trusted by most banks and other financial institutes as the accuracy level of CIBIL is far better than other credit bureaus operating in India.
CIBIL not only has access to credit information of around 600 million people in India, but also has 2,400 members that include lenders of all varities.
Since CIBIL is one of the most trusted credit information companies in India, its score is referred to as your credit score and used by many lenders across India
What are the Advantages of a Good CIBIL Score?
CIBIL scores play a very crucial role in your financial journey
A bad CIBIL score or credit score is not acceptable to any institution and might hinder your probability of getting credit or availing other advantages of having a good score.
Making payments on time, responsible use of credit and having an optimum number of loans and credit cards will ensure a good CIBIL score, thus, ensuring a smooth financial journey.
Following are some of the benefits of having a good CIBIL score:
Ability to get a credit line easily
More negotiating power
Low-interest rate home loans and car loans
Quick approval for mortgages
Low-interest rate credit cards
No security deposit on cell phones
Get approved for higher limits.
Easy approval for rented/leased houses and apartments.
How to Check Your CIBIL Score?
You can check your CIBIL Score by logging into your account at My CIBIL Login page
Once you make the payment, you get the access to your CIBIL account where you can not only download the complete CIBIL or credit report with an analysis of where you lag behind and what you need to do to perk up your credit score i.e. CIBIL score but also check your CIBIL score from time to time
You have to fill your personal details while you create a CIBIL account and make the payment. You should also check your name at CIBIL's site before making the payment to stay away from any hassles in future
To get unlimited access to your credit score and report you can pay ₹ 550 for 1 month or ₹1200 for a year at the CIBIL MyScore page.
How to Read Your CIBIL Report?
The CIBIL report is a detailed document that highlights your entire credit history and records of past transactions.
It includes details of your personal information, employment history, contact information, credit limit on various credit cards, credit balances, and dates on when you opened various accounts.
Read whether you should buy stocks if you are in debt here
This CIBIL reports are viewed by various parties or organisations.
Some of the common parties who may be interested in viewing your CIBIL report are as follows:
– Creditors
– Lenders like banks and non-banking financial companies
– Landlords
It is important for you to know how to read it, given that your CIBIL report is a comprehensive document with multiple sections.
This will help you understand your credit report in a better way, and even check to see if it does justice to your credit history.
 4 Significant Sections in Your CIBIL Report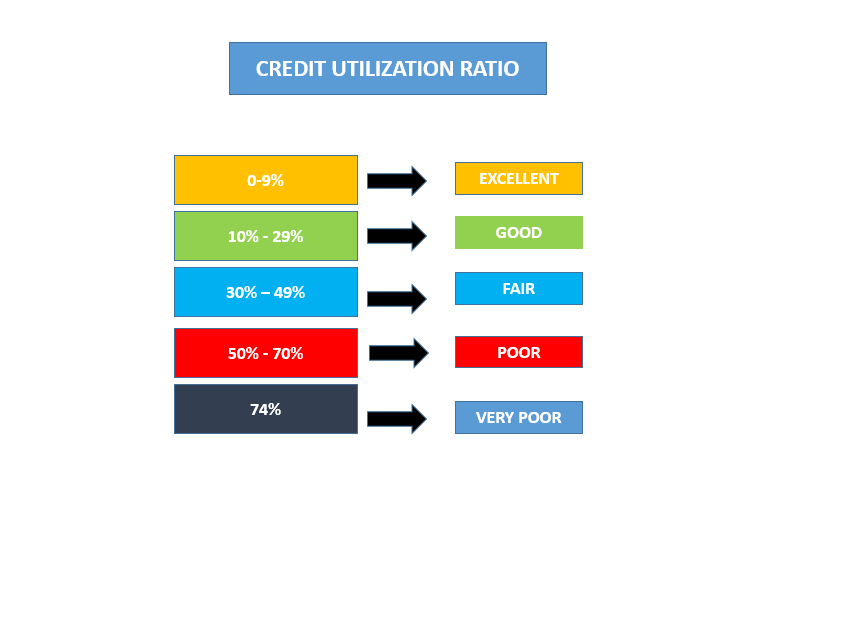 1. Credit Summary
This section includes details on the kind of credit accounts that you have currently or had in the past, along with the details regarding the balance available.
Generally, the account information is divided into segments such as
Revolving accounts like credit cards,
Installment accounts like car loans,
Real estate accounts like home loans or loans against property
Any collection accounts.
2. Account History
This section consists of all details related credit accounts you possess in past and present.
The lender's name
The type of credit you borrowed like a home loan or a business loan or a credit car
The account number
The date you made your most recent payment
The date the account was opened
The loan amount you have borrowed
The current balance
A monthly record (usually up to 3 years) of your repayment. 
3. Public Records
This is a section that lists big financial slip-ups, both current and previous.
This includes criminal arrests or bankruptcies. Pay special attention to this section and discover the causes of these errors and ensure that you don't repeat them in the future.
4. Credit Enquiries
Credit enquires list the occasions where third parties have accessed your credit report within a period of 2 years.
Whenever a lender checks your credit report, it is counted as an inquiry. Though you can view all credit inquiries, lenders or financial companies may be able to see only a minor cross-section.
Keep in mind that these inquiries are a consequence of credit card or loan inquiries that you have made.
So, a potential lender may see multiple credit inquiries on your credit report and surmise that you have made many loan applications in the recent past.
How Is Your CIBIL Score Calculated?
Your score is calculated based on all your credit-related activities within the financial system.
Member banks and other financial institutions of the credit bureaus submit credit information on their customers on a periodic (usually monthly) basis.
This includes details of all payments including any late or missed payments, loans and credit card applications approved, credit limit and credit utilization, and status of credit accounts (including Settled or Written Off accounts) among other information.
All this data is then subject to complex statistical analysis and your 3 digit credit score is calculated on the basis of your credit records.
Each credit bureau uses its own mathematical formula with different weight-ages given to the various component factors.
In general, however, about one third of your credit score is made up of your repayment history. Your track record on repaying your loan obligations is the most important factor in your credit score.
Other factors that play a role in your credit score comprise
Your credit utilization ratio (how much you spend on a monthly basis as a proportion to your total credit limit),
The age and type of your credit accounts (the older the account, the better for your score as lenders have a longer period from which to judge your repayment behavior), and
The number of enquiries from lenders (which reflects the applications you have made for loans and credit cards).
How to Maintain a Good CIBIL Score?
You can maintain a good CIBIL score by following these simple steps:
Pay your EMIs on time to create a proper track record
Avoid having a credit card that you don't use; cancel dormant credit cards
Manage your credit cards carefully by setting payment reminders or limit your use to one credit card
Avoid re-applying for loans or credit cards that you did not get approved for in quick succession
Don't make too make loan applications in a short span of time
Choose lengthy loan tenors with care and try to make part-prepayments when you can 
Importance of CIBIL Score 
CIBIL is the first and the most trustworthy credit bureau in India.
Its scoring technique is trusted by most banks and NBFCs as the accuracy level of CIBIL is far better than other credit bureaus functioning in India.
CIBIL score is the primary impression of the applicant in front of the lender. An individual who manages his finances well will always have a higher CIBIL score.
Lower CIBIL score signifies that the applicant has a low creditworthiness and banks abstain from giving loans to such applicants.  
Here is How CRISIL Rating Affect Your Fixed Deposit
Your CIBIL score may be defined as a rating that reflects your creditworthiness.
Think of your CIBIL score as a batting average.
If your batting average is above 60, then it means that you have a consistent scoring record of 60, and you are a fine player. Similarly, when you CIBIL score is high, it shows the fact that you have borrowed and repaid credit responsibly in the past.
Your CIBIL score is important because it showcases how dependable or risky you are as a borrower.
Thus, it has a straight impact on how eligible you are for a loan, what the lender will offer you as a loan amount, and the rate of interest you will be charged.
Your CIBIL score allows lenders to judge the potential risk in lending you money. This is why your CIBIL score is  essential when it comes to unsecured or collateral-free loans and can affect your eligibility for personal loans to a great extent.
If the candidate has a very good CIBIL Score, the institution give him a loan at lower interest rate and with least paperwork.
If the CIBIL score of the candidate is very low, banks either grant him a loan at higher rates of interest or do not approve his loan application. However, only CIBIL score is not the only criterion that decides whether banks would grant the loan to the applicant or not.
While you as an individual have a score, even businesses are given CIBIL score scores.
For a business, the CIBIL score impacts how creditworthy a lender will find the company. A business' CIBIL score could also influence its ability to attract investment.
History of CIBIL score 
In India, the RBI has licenced four companies to access and manage credit information of citizens.
CIBIL is one of them. It started its activities in the year 2001, and since inception, it has always been one of the most popular credit information companies in the country.
Others include Equifax, High Mark and Experian. Each of these organizations have their own exclusive scoring systems.
However, one thing that is general between all scores is that if you have no credit history, your score will be -1 and if you have credit history that is more than 6 months old, you will get a credit rating of 0.
Apart from this, these credit information companies also give an in-depth credit report. In fact, your credit report is the base on which you are given a credit score.
Conclusion
CIBIL score matters a lot in the Indian Financial System where almost all banks and NBFCs are dependent on it for loan approval and disbursal.
There are different other factors that help these organisations to decide the approval of the loan application of the applicant. But CIBIL score of the applicant plays a key role when banks offer the interest rate.
An applicant having a lower CIBIL score gets loan at higher rate of interest whereas the applicant having a higher CIBIL score get loan at lower rate of interest. 
Your financial life depends highly on your CIBIL score.
It does not matter how smartly have you planned your finances, financial emergencies can appear anytime and you may have to apply for loans. It is then when the CIBIL score would matter a lot.
Happy Investing!