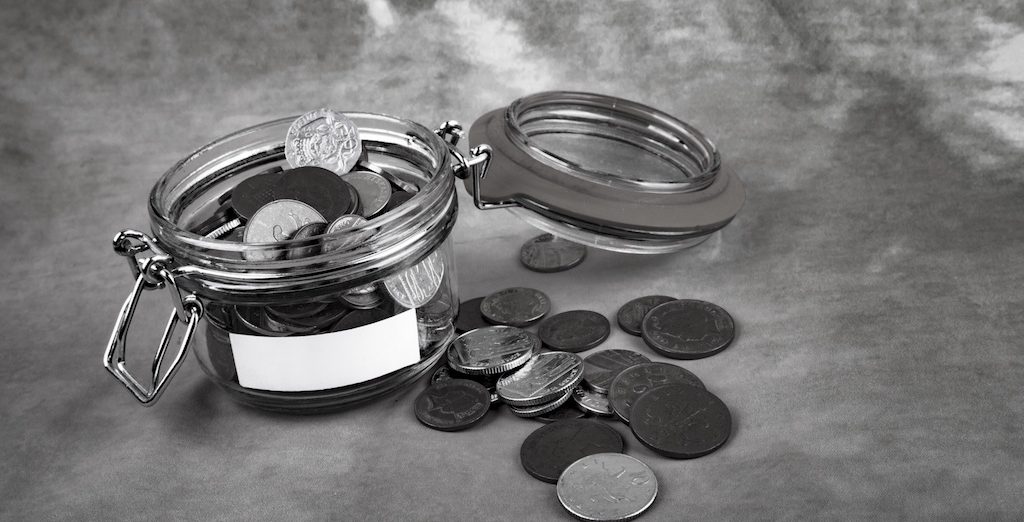 A mutual fund (MF) is an investment option where money from several investors is used to create a common pool of money by an Asset Management Company (AMC) also called a mutual fund company. This money is then invested in different instruments like equity, debt, shares and securities. The profit earned by the AMC from these investments is then divided among the investors.
Since mutual funds are managed by professional fund managers who are experts in their domain, mutual funds usually do a very good job of investing in diversified sources thereby reducing risk.
Quick Glossary
Some of the primary terms associated with investing in mutual funds are:
Asset Management Company (AMC):  AMCs are companies that manage the pool of money invested in mutual funds. An AMC usually manages several different types of funds.
Net Asset Value (NAV): The NAV is the net value of each fund unit. The AMC calculates this amount after every business day. The value of the mutual fund is calculated according to its NAV.
Expense Ratio: The AMC charges its investors an annual fee which is generally used for covering the administrative expenses, including the salaries and brokerage. Larger fund size typically attracts lower expense ratio.
Portfolio: A portfolio represents all the types of investments made by a fund including the amount held in cash.
Knowledge of the costs that you will be incurring when you invest in mutual funds will help you plan your investment better. Reading the fine print to check for any additional costs is a habit that will save you a lot of headaches later.
Choosing Funds to Invest
Types of Mutual Funds
There are different types of mutual funds available in the market. An investor should have knowledge about these mutual funds to make sure that they invest wisely in them. They can be categorised differently but the most popular ones are:
Equity: Mutual funds of this type invest in domestic companies listed on the stock exchange only.
Debt: It invests in low-risk fixed income securities to provide fixed returns.
Hybrid or Balanced: Hybrid funds invest in a combination of low and high risk securities. Hybrid mutual funds invest in fixed income securities as well.
In addition to the above types, all mutual funds are either close-ended or open-ended.
Close-ended: Close-ended funds are those that have fixed maturities. An investor may not be able to withdraw his investment easily before the maturity period ends.
Open-ended: Most mutual funds available today are open-ended funds. These allow the investor to withdraw the investment whenever they want to.
Let us look at other factors that will help you invest in mutual funds based on your requirements.
Understand Your Asset Allocation Goals
Investing in mutual funds requires a strategy to make sure you pick a fund that matches your investment goal. There are a lot of options in the market and you may be tempted to choose the best-performing mutual fund for investment. However, you must look carefully to find out if it will meet your requirements. Look for mutual funds that can offer a level of risk tolerance or risk capacity that you are comfortable with. You will find mutual funds with investment objectives that offer fixed income or equity, high risk or low risk, long term or short term liquidity focus and so on. Ideally, you must pick a healthy mixture of high-risk and low-risk mutual funds and create a portfolio that suits your risk tolerance level.
Check out this article – How to analyse a mutual fund in 5 mins
Short-List the Funds That You Want to Invest in
Asset allocation: It is an important step, and once you are done with this step, you must then proceed to short-list the mutual funds that you will invest in. This requires some research into the companies that offer the fund types you are looking for. Other factors like the amount of time you want to invest the funds for and your risk profile also need to be considered.
Past Performance of the AMC: Begin with an evaluation of the past performance of the AMC. Identify the top mutual funds that meet your requirements and check how they have done in the past. While past performance does not guarantee a similar performance in the future, it works as a scoreboard that can help you check how they have done previously. Check the performance of the AMCs over different periods of time like a quarter, 6 months or 5 years. Find the ones that have performed consistently in this period of time.
Time Limit for Returns:  While some investors are looking for short-term liquidity, others are focused on long-term investments. Look for a mutual fund that matches your investment goal. Open-ended funds will allow you to withdraw whenever you want but close-ended funds will have a maturity time. Are you comfortable with longer investment periods? If you are looking for short-term liquidity then you must look for funds that are low-risk. Long-term investment in mutual funds can help you overcome losses from high-risk investments over a period of time.
Risk Profile: If you can tolerate higher risk, you can invest a larger part of your investment in high-risk funds. If however, you do not want to get caught in the high-risk game, you can pick low-risk investments. Your comfort level with the funds will decide the ones that you pick. If you are uneasy with a certain asset class then it is better to stay away from it.
Check out this article to know more on how you can choose a mutual fund
Invest in More Than One Mutual Fund
It is best to diversify your investments and pick more than one mutual fund. Choose two or three mutual funds that meet your investment needs. There is no denying, investments can be risky at a certain level no matter what type of mutual fund you invest in. When you invest in more than one mutual fund, you diversify the risk and reduce any potential loss that may occur from any of the investments.
Consider the costs 
We talked about the costs that you will come across when investing in mutual funds. This is when you look carefully at the fund costs and evaluate the different options provided by the AMCs. Once you take away the sales loads and annual expenses, a substantial amount of your returns will be used for these costs. Look for mutual funds with a lower expense ratio to make sure that you do not end up paying a lot. Especially if you are investing in a long-term fund.
With these factors in mind, you must look for a mutual fund that suits your requirements and invest in it.
Avoid These Mistakes While Investing in Mutual Funds
In addition to these factors, here are five mistakes that you must avoid when you invest in mutual funds:
1. Investing Without A Strategy
Set a strategy and figure out your investment goals before you begin looking for mutual funds. We are often swayed by the knowledge and recommendations of others, and while it may end up being profitable, sometimes, it may not suit your risk tolerance level.
2. Waiting For The Right Time
A sound investor practices discipline in investments and does not panic with sudden changes in the market. You do not have to sell the funds just because a board member resigned. Similarly, you do not have to buy too many funds when the market is high. Your investments should be based on your goals. It will take time for you to see the returns, but it will not come if you time the market too often.
3. Reshuffling Your Portfolio Very Frequently
It is important that you keep a watch on the funds you have invested in. If however, you panic and begin reshuffling your portfolio too quickly, you will not be able to enjoy long-term profits. Make sure that your reason for shuffling the portfolio is more than just a change in the rating of the fund. Backed with a solid reason, you can consider a reshuffle.
4. Over-diversifying your funds
Diversification is necessary to mitigate risks, but when you put your investment in too many funds, you will have to do more work when it comes to evaluating their performance and checking the market for changes. Limit the diversification to two or three funds. It is adequate for your investment and to ensure that risks are mitigated.
5. Chasing Unrealistic Targets
We often hear dreamy numbers from some of the investors who chase targets that are way too unrealistic. Returns of 50% are hardly acceptable in a market that usually promises around 15% to 20% returns on some funds. When you choose goals that are more realistic, you have the ability to meet your goals easily.
Since the best way to learn about investments is to learn from the mistakes of others. Remember these 5 mistakes and make sure that you do not end up making any of these when you invest in a mutual fund.
The process to Invest in Mutual Funds
The steps to Invest in mutual funds are as follows:
1. Complete the KYC process
KYC, short for Know Your Customer, is a mandatory process for anyone who wants to invest in mutual funds. The KYC form asks for basic details like your PAN No, address proof, email address, the name of your bank, your date of birth, et al. If you are investing through an intermediary, then they will request these details. The KYC process has become centralized and is now called central KYC. Read more here – What is CKYC?
2. Provide Bank Account Details for Redemption
You will be required to provide your bank account details so that the redemption of your mutual funds can be completed smoothly. Remember to enter the correct bank account details to ensure a smooth investment experience.
3. Redeeming the Mutual Fund
If you purchased the mutual funds through an AMC or a distributor then you can redeem the funds by sending a signed redemption formed to the AMC or the distributor. The form will ask for important details like your portfolio number, name, and scheme details. Fill all the details accurately and sign the redemption form before sending it to the AMC/Distributor. The proceeds from the redemption will be forwarded to your bank account in a few days.
Alternatively, if you bought the mutual funds online, then you have the option to redeem them online through your investing app or through the AMC's website. If you have invested through Groww, redemption is just a click with confirm button.
4. Track
Once you have invested in mutual funds, you must keep a track of your funds and how they are performing in the market. A good investor will always look for sudden changes and will track under-performance to review their investment. Acting too hastily in the event of market changes is not the best answer, but if a scheme's return is below the benchmark consistently, it might be time for you to reconsider your investment in that scheme.
You can track the performance of the funds you have invested in by checking the website of the mutual fund or other websites that provide daily updates regarding the performance of mutual funds. The AMC will also send out newsletters which include the performance of the funds and information related to your portfolio. Financial newspapers are also a rich source of information and they usually include the NAVs and sale price of different mutual funds.
Summary
With the right amount of diversification and a flexibility that allows you to mix and match various types of instruments to create a portfolio that matches your investment goals, mutual funds are often considered as one of the best forms of investment. Like we said earlier, risks are always a part of investments, but with mutual funds, you have the ability to mitigate the risks. Whether it is your idea of a fixed income, or a way to plan your retirement, mutual funds come with benefits that make them suitable for the enthusiastic investor as well as those who do not want to take many risks.
---