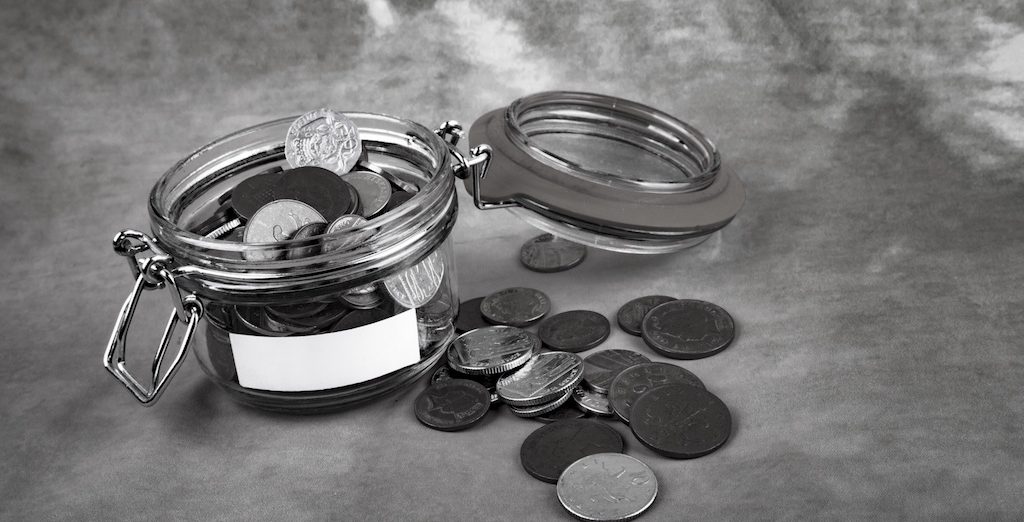 What if you could invest your savings and have someone else manage it wisely and professionally on your behalf. Mutual Funds works the same way and are professionally managed investment vehicles that pool money from investors. Mutual fund investments may seem scary at first, especially for newbies. Once you are well-versed with how to buy mutual funds, there is no going back. In this article, we have covered all the nitty-gritties of mutual funds.
How Do Mutual Funds work?
An Asset Management Company (AMC) pools investments from various individuals with common investment objectives. This collective amount is then invested as per the investment objective of the fund. It could be invested in securities like stocks, bonds, money market instruments, commodities such as precious metals and other similar assets.
These funds are managed by financial experts called fund managers, who align with the specified investment objective of the fund and invest to create growth or appreciation of the amount for investors. The AMCs charge expense ratio which is nothing but the annual maintenance fee to manage the investments of individuals. The investors earn money with regular dividends/interest in capital gains. Furthermore, one can choose to reinvest the capital gains through a growth option or earn a regular income with the dividend option. In simple words, mutual funds are the diversification of the investment.
How to Start Investing in Mutual Funds Online?
Now that we have explained what are mutual funds and how it works, the next and the very important information is how to invest in mutual funds. Online Investments in mutual funds can be done in two ways, viz. Online through the official website or through an app. Let's put some light on both the methods of investing:
By creating a new account on an official website (AMC Website)
Every asset management company has an official website where you can find multiple mutual funds in each category to invest. You just have to follow the instructions provided on the official site of the fund house, fill all the required information and submit it. The KYC process can also be completed online (e-KYC) for which only the Aadhar Number and PAN is needed. The information provided by you is verified at the backend and upon successful verification, you can start investing.
Through an App
Asset Management Companies allow investors to invest in mutual funds through mobile applications in a quick and hassle-free way. The app enables the investor to invest in mutual fund schemes, view account statements, buy or sell units and check other relevant details pertaining to your portfolio. Investors can get to invest in a plethora of funds offered by different fund houses.
Types of Mutual Funds
As an investor, it is imperative to have a deep-rooted knowledge of the types of mutual funds available in the market. Mutual funds are classified on the basis of investment objective, structure, and nature of the schemes.
Based on the investment objective
Growth or Equity funds
Fixed Income funds or debt funds
Tax saving funds or ELSS
Liquid funds or Money market funds
Balanced funds
Gilt funds
Exchange-traded funds (ETFs)
Based on the Structure
Closed-ended Schemes
Open-ended schemes
We have explained some of the mutual funds below:
Equity Funds – The primary objective of growth funds is to provide capital appreciation to the investors by investing a major part of their corpus in equities. These funds have comparatively high risk as they are associated with highly volatile stock markets but for the long term. Growth funds can be further classified into the diversified, sector, and index funds.
Debt Funds: These funds are also known as fixed income funds and as the name implies, it invests in fixed income or debt securities such as bonds, debentures, corporate bonds, government securities, and money market instruments. These funds are less risky as compared to equity schemes. Moreover, these funds are not affected by the fluctuations in the market making it the best fit for investors having a long-term outlook seeking appreciation over a period of time. Debt funds can be further classified into Gilt funds, liquid funds, short-term plans, income funds, and MIPs.
Balanced Funds: These funds maintain a balance by investing in both equities and fixed income securities in the proportion indicated in the offer documents. Investors looking for moderate growth with moderate risks can invest in these funds.
Tax Saving Funds: As the name suggests, investors looking to accumulate wealth while saving tax can opt for these funds. Investors can get tax rebates under Section 80C of the Income Tax Act, 1961 through these funds, also known as equity-linked savings schemes.
Exchange-Traded Funds (ETFs): ETFs are mutual funds traded on the stock exchange like shares. An ETF holds assets such as stocks, bonds, or commodities. It generally offers the flexibility of purchasing and selling of units on the stock exchanges throughout the day.
Closed-ended Schemes: These funds offer a fixed number of shares through an investment company, raising investment through an Initial Public Offering (IPO). The fund is open for subscription only at the time of the launch of the scheme. Thereafter, investors can buy or sell the units of the scheme on the stock exchanges where the units are listed. These funds have a fixed maturity period, say, 5-7 years.
Open-Ended Schemes: Open-ended funds are what is commonly known as mutual funds. These funds are available for subscription on a continuous basis. Investors can easily buy and sell units at Net Asset Value (NAV) related prices declared on a daily basis.
Cost Associated with Mutual Funds Investment
Net Asset Value (NAV): NAV is the overall cost of the fund which is the value of the fund's portfolio net of expenses.
Administration Fee: AMCs charge the investors an administration fee to manage their salaries, brokerage, advertising, and other administrative expenses.
Apart from the above-mentioned costs, AMCs may also charge loads which are nothing but the sales charges incurred by the company in the form of distribution costs.
Points to Keep in Mind Before Investing in Mutual Funds
Mutual fund investment is a big decision and if it's not up to your alley in the beginning, certain points should be kept in mind before investing. These points will immensely help you in selecting the right funds to invest in and get profits over time.
What is the purpose of Investing?
This becomes the foundation of your investment; defining your investment goals can help you select the right fund accordingly. Be it buying a new house, car, wedding child's education, retirement or any other, deciding the goal of the investment is a must. In a nutshell, one should have a bigger picture in their mind of how much wealth they wish to accumulate and in what duration.
Choose the right fund for you
Do your homework well as the market is brimmed with options and choosing the best fit for you might be a bit tricky task. Evaluate the fund you choose with your investment objective, risk appetite, your affordability. You can also get help from a financial advisor if you are facing difficulties in choosing the right one.
Consider the risk factors
One important thing to keep in mind comes with a certain set of risks. Schemes with high returns often come with higher risks. If you have a high-risk appetite and your investment objective is to accomplish high returns, you can go with equity schemes. On the other hand, if you don't want an investment with high risk and moderate returns can fulfill your investment objective, then you can go for debt schemes.
Keep your KYC Documents Updated
One cannot invest in a mutual fund if he/she is not Know Your Customer (KYC) compliant. Investors need to comply with KYC guidelines in order to invest in mutual funds. To become a KYC compliant, you need your PAN card and valid address proof.
Bottomline
Although there are a plethora of investment options out there in the market, mutual funds still prove to be one of the wonderful and convenient ways to invest your money. One of the key benefits is the professional management of your funds; the funds are managed by professional fund managers after thorough research of the markets. Not to mention, diversification of your portfolio is also one of the major benefits of investing in mutual funds.
Happy Investing!
Disclaimer: The views expressed in this post are that of the author and not those of Groww.
Investment in securities market are subject to market risks, read all the related documents carefully before investing. Please read the Risk Disclosure documents carefully before investing in Equity Shares, Derivatives, Mutual fund, and/or other instruments traded on the Stock Exchanges. As investments are subject to market risks and price fluctuation risk, there is no assurance or guarantee that the investment objectives shall be achieved. NBT do not guarantee any assured returns on any investments. Past performance of securities/instruments is not indicative of their future performance.