An individual should have a well-defined and well-thought plan for his/her future. Right from marriage, child planning, wealth creation, house, car, etc. everything needs to be planned.
In this article, let us help you plan your wealth. Instead of giving you the direct number on how much to save for buying a home, I help you understand how to plan using the example of two key milestone (a small apartment and subsequently a big apartment)
Read on!
Let us assume that you have just completed your graduation in March 2019 and you are moving to tier 1 city for work. While you are waiting for your joining to come, you thought of penning down your financial plan for the next ten years. You decide the following in terms of real estate –
Purchasing a 1BHK  in three years
Purchasing a 3 BHK  in ten years

While the first is meant for convenience, the second purchase is more of an upgradation over time depending on the family size and social status.
Let us now see the property market in general and assess the prices
The Property Market
In recent years, with the development in terms of infrastructure, jobs, and housing, the property prices in tier 1 cities are climbing north. As per data available with makaan.com, the price growth has been in the range of 12-14%.
Let us now estimate the cost of the first house.
How much does the education cost in current value?
Smaller apartment – a 1 BHK
A small apartment of around 700-800 sq ft will be proced around Rs 30-35 lakhs.
Bigger apartment – a 3 BHK
A bigger luxury apartment of around 1800-2000 sq ft will be in the range of Rs 1.2-1.3 crore.

Assuming the real estate market continues to move at the rate it has been growing, the following could be the estimated value of the property.
How Can You Accumulate The Money?
While there are numerous investment options available in the market, mutual funds can be the most apt choice.
When compared to other instruments such as Public Provident Fund, Fixed Deposit, Recurring Deposit, Real Estate, a mutual fund is the only product that offers highest returns. By investing in mutual funds, you help yourself achieve your dreams.

What Should be Your Investment Approach?
The first goal is only three years away. Thus it can be considered to be a short to medium term goal. The second goal is ten years away and thus falls in the long-term goal category.
Given the first goal, the horizon is less; you need to ensure that the capital is protected and you would avoid taking high risk. Thus, you should either invest in large-cap equities or balanced funds that also have a debt component to moderate risk.
In the second goal, where the horizon is high, you can go all out in equity funds because they offer the highest return potential and are relatively safe if invested for a long-term horizon.
While investing in equity funds, you need to ignore the short-term market fluctuations and focus on the returns that can be generated over the long-term horizon such as a decade.
How Should You Invest?
If you aim to accumulate an amount as large as this, you should invest regularly, through Systematic Investment Plan (SIP).
When you invest using an SIP plan, you need not worry about timing your investment at all as you get the benefit of rupee cost averaging.
How Much Should You Invest?
For the medium-term and long-term horizon, the return potential differs. Let us assume 12% returns for the medium term horizon and 20% returns for the long-term horizon.
Taking into account the above, the monthly investment required to accumulate the wealth for three goals are –
However, for the first goal, accumulating such a hefty sum every month could be cumbersome, given you are entering into the corporate world where the salary is in the range of Rs 10-12 lakhs annually. Thus, you need to realign your objective.
Let us go back to the drawing board again.
For the property of Rs 45 lakhs in 2022, you can easily avail finance of Rs 36 lakhs. The finance is typically available at 8.5-9.0%, and thus, if you save the extra capital for your long-term goal, you end up benefitting with the spread of 12% (20% returns and 9% cost).

So, let us compute the new investment required to accumulate Rs. 9 Lakhs for the first home.
For the second home, the down payment will be high given the high value of the property. However, for the second home, where you have time, you can comfortably accumulate capital for the down payment.
Investment required for the first home: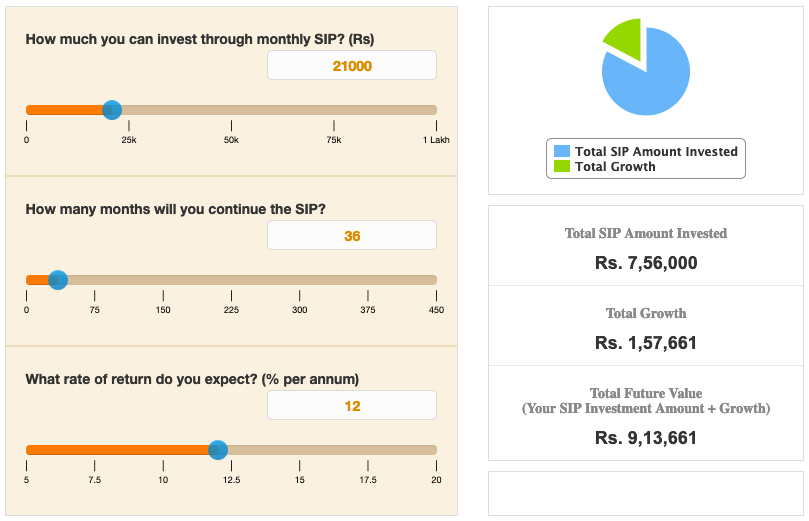 Investment required for the second home: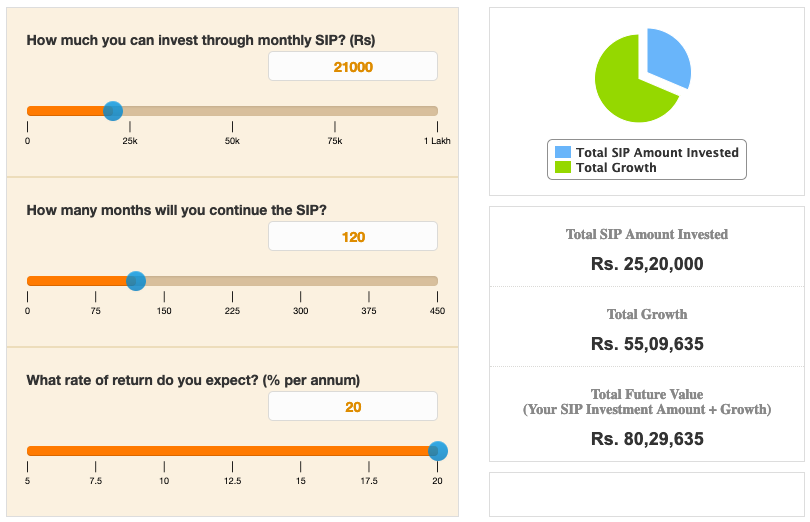 P.S – It is essential that you align your overall personal finance and don't rush into excessive loans or excessive savings.
The plans shown above are aggressive and assume that for the second home, you will accumulate the down payment by investing in mutual funds.
Also, a part of the payment will be availed by selling the first property, and the remainder will be financed. This process ensures the monthly outflow doesn't create a burden. 
Which Funds Should You Select?
It is advisable that you keep separate funds for different goals that occur during different phases.
Selecting the ideal fund that will help you meet your requirement is very important as it ensures that your goal is achieved. Thus, instead of investing in just one fund for each objective, you may consider diversifying investments across at least two or three different funds if the monthly outflow towards the goal is on a higher side.
How much should you invest in each fund?
On an average, Rs. 5000 in each fund is a good number if the SIP value per month is on a higher side (Rs.21,000 for each goal in the case above). Otherwise, Rs 2,500 is considered to be a good figure to start with.
Not investing full SIP amount in one fund ensures that the portfolio benefits from the expertise of different fund managers and also from the performance and characteristics of various funds. Remember, the importance of diversification can never be ignored when it comes to investing.
Things to Remember
Don't just run behind returns. There are a lot of factors you should look into before selecting a fund which will match your investment goal. Following are the things you should remember before investing in any mutual fund:
Don't trust the high return rate blindly. Higher return doesn't always mean that the fund is sound.
Align your investment horizon and risk appetite while selecting funds.
Don't invest in a fund because of its popularity.
Review your investment periodically, and don't have a myopic view while investing.
Mutual Funds to Consider For Buying a Property
Following are a few funds that you can consider investing in 2019 for your home goal –
Objective
The fund intends to generate long-term growth in capital by actively managing a portfolio of large-cap equity stocks.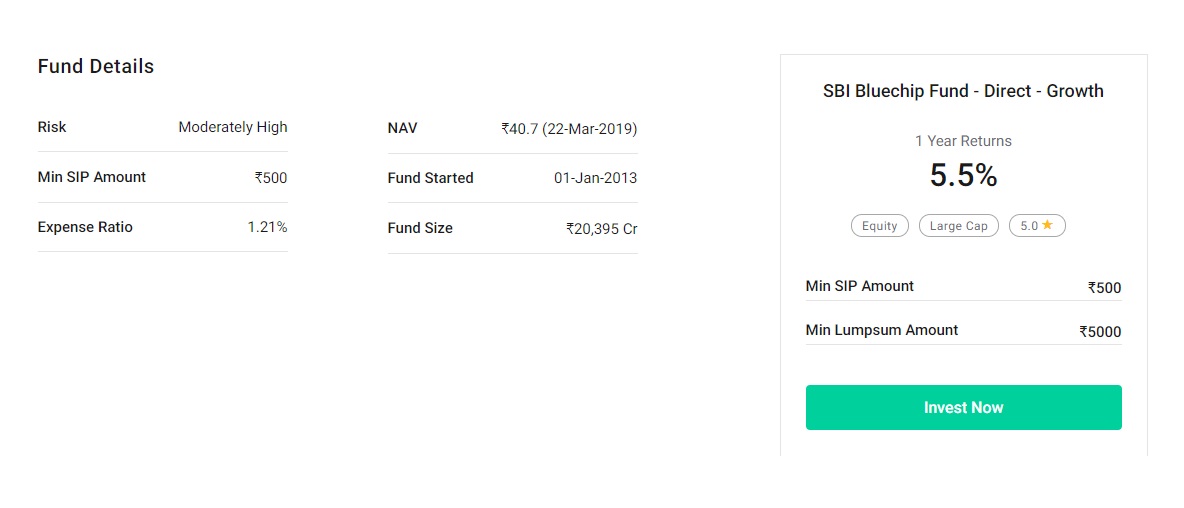 Objective
The scheme endeavors to generate long-term capital appreciation by investing in equity and equity related instruments of large-cap companies.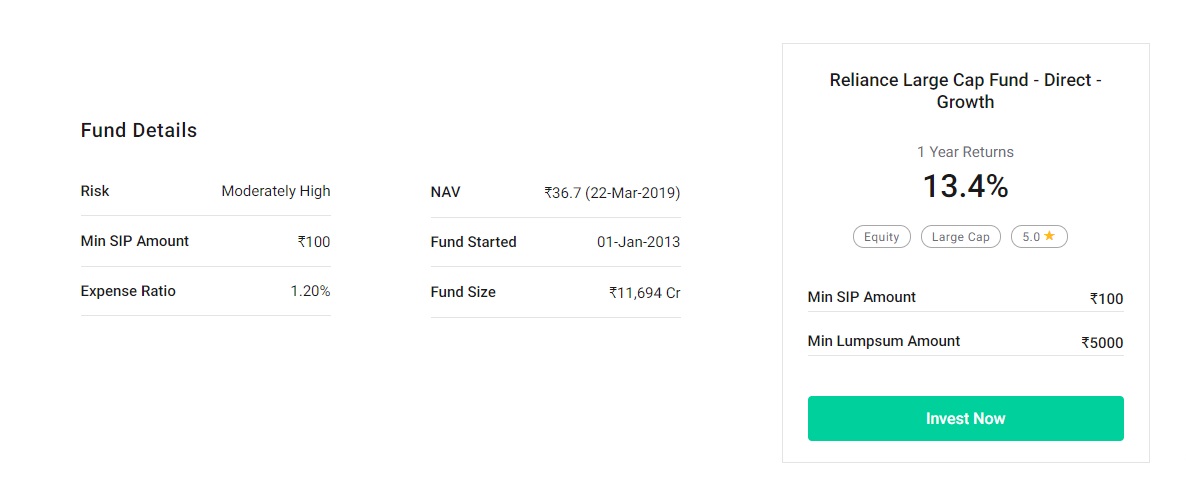 Objective
The fund seeks to generate capital appreciation by investing in a portfolio comprising of equity and equity related instruments and debt and money market instruments.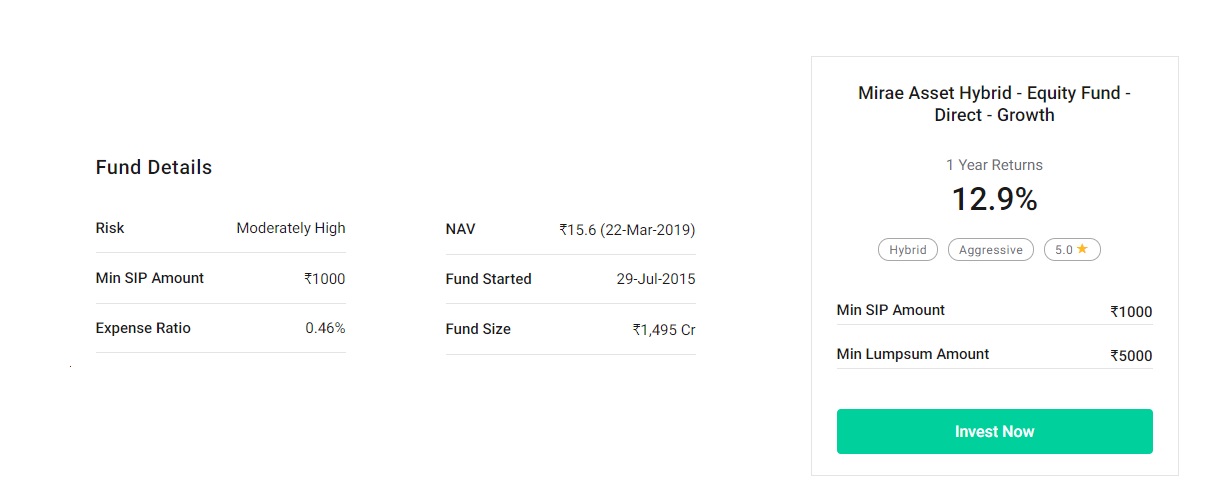 Now let us see the small-cap fund and mid-cap fund for the long-term goal.
Objective
The fund endeavors to provide long-term capital appreciation by investing predominantly in smaller companies.

Objective
The fund endeavors to provide for long-term wealth creation with the liquidity of an open-ended scheme by investing in a well-diversified basket of equity stocks of small-cap companies.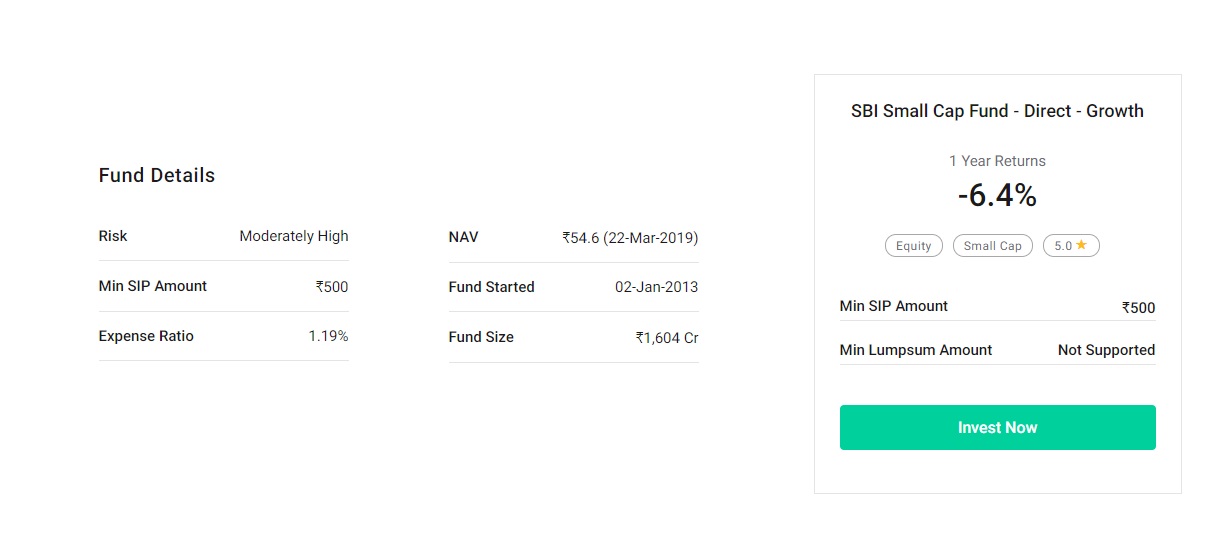 Objective
The fund endeavors to generate capital appreciation by investing primarily in midcap stocks. The fund invests in companies that have a market capitalization between the highest and the lowest constituent of the Nifty Midcap 100 Index.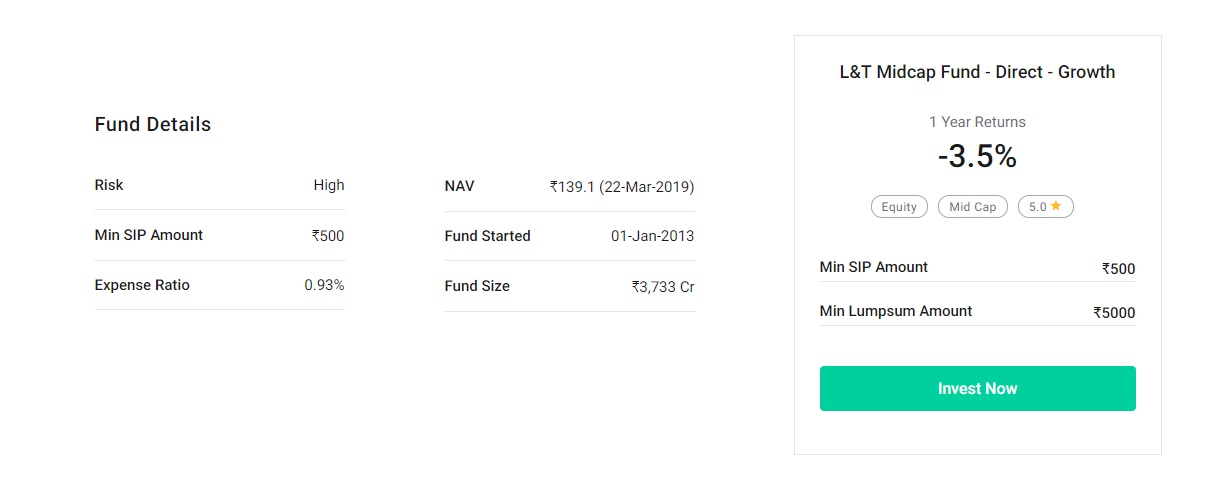 Objective
The scheme seeks to generate long-term capital appreciation from a portfolio of equity and equity-related securities, by investing predominantly in mid-sized companies.

Conclusion
To conclude, we once again re-iterate – Mutual funds are right! Be it wealth creation, or fulfilling financial objectives such as children's education or buying a house or car or any other goal such as retirement, a mutual fund is one of the instruments that fit for all.
If you consider the past three decades and take any twenty years from it, the worst, performance has been around 12-13%. Thus, it very well depicts that equities offer the best way to grow your capital when compared with any other instrument.
By adopting the investment strategy detailed above, there is a high probability that you will be able to save enough to provide the desired level of capital that can fulfill your goal of home buying.
So, what are you waiting for? Let Groww grow your wealth while you sit back and relax.
Mutual Funds Matlab Groww, Groww Karo!