Board games have been around us since time immemorial. Board games focused on an aspect of business or finance help us to hone our money management skills. Most of these board games reward players that make the most money/profit amidst all the expenses, debt and bills that are a part of the game. Money-related board games is one of the best fusions of financial literacy and fun.
Today, we will talk about games – board games and online games that can help us learn some essential personal finance skills.
Monopoly (or Business)
This is a classic game that was played in many Indian households before the advent of the internet and is still played extensively. It is a simple board game where each player is given the same amount of money and needs to purchase assets on the board.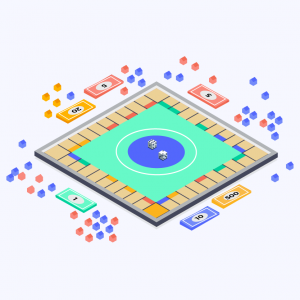 When another player lands on the asset, he/she pays rent. Some of the newest versions of the game have an electronic version of Monopoly here players use cards to debit and credit the money in their account rather than cash. Some skills that Monopoly teaches us are:
How to manage limited funds?

Creating a balance between savings, investments, and income

Undertaking financial transactions and negotiating a good deal, etc.
The Game of Life
Another classic board game that helps players experience milestones in life and balance choice and chance.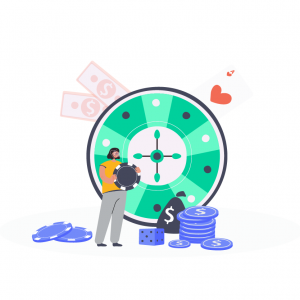 They need to make various financial decisions during the game impacting their net worth at retirement. Some skills that we can learn from this game are:
How education and the choice of career can impact our income?

What are the financial consequences of losing a job or having children, etc.?

The impact of mortgage payments on our financial health, etc.
Cashflow
Created by the author of the popular personal finance book, 'Rich Dad Poor Dad', Cashflow is a board game designed for players who are 14 years or older.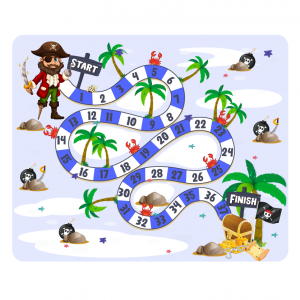 The game can help you sharpen your finance skills and allow you to practice saving, investing, and generating income. Some skills that you can learn are:
How to invest?

How to manage your accounts?

Some technical investment techniques
While there are many more physical board games, let's shift our focus to online games now. Here are some interesting online games that can teach us about personal finance.
For Sale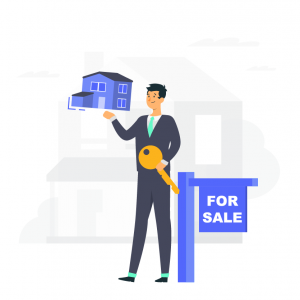 'For Sale' is for real estate fanatics. This game is about buying and selling of properties. It is played in two phases. In the first phase, players bid for the buildings. Later, these buildings are sold with an aim to maximise profits. For Sale can be played by 3-6 players and people above the age of 10 can participate in it.
PayDay
As the name suggests, this game is based on a 1-month calendar comprising 31 days. during that one month tenure, you will come across opportunities to make money and pay for some expenses. You will be paid your salary at the end of the month. Players may also have some outstanding bills. The winner is decided according to who has earned the most or has had the least debt at the end of each of the months.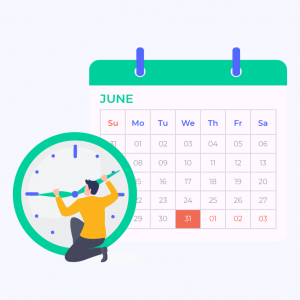 There are some other board and card games as well like Time is Money, Stock Exchange, Business that are similar to a lot of the games mentioned above.
Online Financial Games
Practical Money Skills
This is a website dedicated to financial literacy and houses many games like The Payoff, Financial Football, Cash Puzzler, etc. This is a free and award-winning financial literacy program created by Visa Inc. The games on the site can help you understand how to make smart financial decisions, essential personal finance skills, etc.
Mindblown Life
This is a social, life-simulation game where players create an avatar, choose a profession and live a virtual life. Players can customize their housing, clothes, and lifestyle. Further, they can play mini-games to earn skills, reputation, and money. This game is designed to help players improve their financial understanding and boost their money management skills.
The Great Piggy Bank Adventure
A Disney-themed game that allows players to set goals and guides them to reach the set goals. The game teaches us how to achieve our dreams despite the roadblocks. It can teach you:
Skills to manage your finances better; 

Track and plan your monthly expenses;

Learn about terms like inflation, diversification, asset allocation, etc.

Understand various investment strategies and how they can be used to reach financial goals; etc.
Bite Club
This is a vampire-themed game that focuses on financial literacy and encourages savings. Players have to manage resources and in the process learn some important financial lessons like saving for retirement and paying off debts. It also helps manage your current consumption levels to boost savings and live within a set budget.
The Fundtastic Cup
This was a game to learn about investments and mutual funds in India. Created by Franklin Templeton Mutual Fund, it included many games like Find The Word, Unscramble, and Multiple Choice Questions and is designed on the most popular game in India – cricket. However, it was discontinued later. 
Summing Up
While most people who grew up in the twentieth century had little or no exposure to finances until they started earning, the twenty-first century has brought with it the need for financial literacy at a much younger age. Youngsters now have access to funds from a very early age and need to understand money management skills and how to save and invest their money wisely. Games have always been the best tools to learn complex things and introduce new concepts in a fun manner. The games listed above (and many more that we may have missed) have been designed to boost financial literacy among people across various age groups. Start playing…start learning!