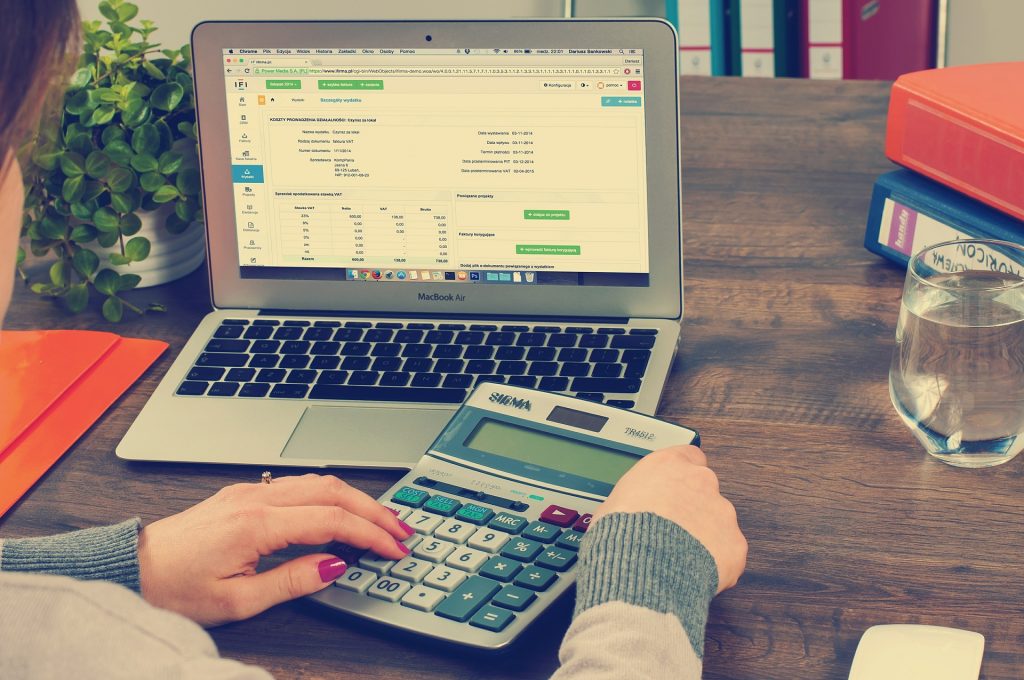 There are a lot of common milestones that each one of us goes through in our lifespan.
To name a few – graduation, first job, marriage, family, etc. Similarly, another milestone that is pretty common amongst people is paying income tax for the first time.
In India, the moment you hear the word income tax, people get conscious and nervous and believes it to be a daunting task. While we agree to the fact that due to the absence of a standard flat rate, the process seems somewhat complicated, it is not a nightmare as many think.
In this blog, we seek to assist our readers particularly the ones who are filing income tax for the first time. We have compiled basics of income tax in this segment which shall help you do the groundwork.
Read on.
Did you join your first job? or
Are you are looking out for a job? or
Did you graduate from a college recently and now considering some work experience as next step?
If the answer to any of these questions is Yes, you will be soon required to file income tax.
Tensed?
Don't be. Understand it in layman's term.
Anyone who is having an income (making money from any source) is liable to file income tax returns. Note there is a difference between filing and paying.
Earning money doesn't mean you will pay tax. There are specific set parameters which are evaluated before your tax liability is computed.
For more natural understanding, understand that typically a person with Rs 3-4 lakhs of annual income (by salary) will not pay tax but only report (read as file) tax papers with the Income-tax department. Rest everyone earning above Rs 4 lakhs is liable to pay taxes.
What Is 'Previous year' and 'Assessment year.'
Previous Year
Previous year also known as the financial year or the tax year is 12 months that begins in April and ends in March of next year. Irrespective of your employment start date, the tax year is fixed from April to March.
For example,
Assume you joined a company on October 22, 2018. Your first tax year would be April 2018 to March 2019. You will be taxed on your income from October 22, 2018, until March 31, 2019.
Thus, the tax year or previous year is the year for which the tax is paid.
Moving on to the assessment year.
Assessment Year
You would have often heard this term in tax matters. Assessment year is the year after the previous year. In simple words, it is the year in which you will file your return in the prior year.
So, considering the example shown above, your previous year or tax year was 2018-19. Thus, your assessment year will be 2019-20 as you will be filing your income tax return between April 1, 2019, and September 30, 2019 (generally).
| | |
| --- | --- |
| Financial Year | Assessment Year |
| The year in which you earn the total income | The income you earn in the financial year, can be taxed in the assessment year |
Understand Your Salary Component
Whenever you begin your job, you get a salary slip. In the event you haven't received the same, you should reach out to your payroll or HR department and request for the same.
In salary slip, all the major components of your salary are detailed. For example, it contains information such as your basic salary, house rent allowance, special allowance, etc. based on your salary structure and the company's policy.
Also, you also get information such as tax deducted, professional tax, employee provident fund, etc.
Thus, the difference of the above two is the salary that is paid to you in your bank account.
Income on Which Tax Needs to be Paid
In addition to salary, as an individual, you will be entitled to some interest income generated from your savings or deposits with banks and other similar institutions. Thus, the income on which you will be paying taxes can be divided into the following –
Salary income – This includes salary, allowances, leave encashment and another cash component that you may receive for rendering your services to an organization.
Income from house property – this includes any income you may generate from renting an owned property.
Income from capital gain – Under this head, all the income that arises from transactions in capital assets such as shares/mutual funds are included
Income from business or profession – if you are conducting any business or profession along with your job, then the income from such activity will be your income from business or profession.
Income from other sources – this includes interest income in a savings account or interest income from deposits with the bank, gifts, etc.
Deductions
Income tax department allows you numerous deduction. This result in a reduction of gross income is thereby reducing income tax liability.
So mathematically it can be shown as –
Sum of all income = Gross income

Gross Income – Deductions = Taxable Income
Thus, higher is your deduction; lower is your tax liability. Deductions are allowed under section 80 (Section 80C to 80U) of the Income tax act.
80C Is Your Best Friend
Under section 80C, you are entitled to savings of Rs 1,50,000 from your gross income. Some of the widely used investment vehicles under section 80C are –
Public Provident Fund
Employee Provident Fund
Tax saving fixed deposit
Equity-linked savings scheme
Insurance premium
Tax Deducted at Source (TDS)
TDS is the amount tax that is deducted regularly by your employer and deposited with the Income Tax Department. TDS is computed by the employer based on estimated Income tax as suggested by the employee.
The rate at which tax is deducted is dependent on the income tax slab you belong to.
Similarly, interest earned on fixed deposits is also liable for TDS. Typically, the banks deduct 10% of the interest income as TDS as they are not aware of your tax slab.
However, if you have mentioned you Permanent Account Number (PAN), the bank may deduct 20% income as well.
Calculating Tax Payable
Once your taxable income is known, you will be able to compute the tax that needs to be paid. Following is the slab that will be used for AY 2019-20 (FY 2018-19).
| | | | |
| --- | --- | --- | --- |
| Tax Rate | Citizen (In lakhs) | Senior Citizen (In lakhs) | Super Senior Citizen  (In lakhs) |
| 0% | 2.5 | 3 | 5 |
| 5% | 2.5 – 5.0 | 3.0-5.0 | Nil |
| 20% | 5.0 – 10.0 | 5.0-10.0 | 5.0 – 10.0 |
| 30% | Above 10 | Above 10 | Above 10 |
Once your final tax is computed, you are required to subtract the TDS fro the tax liability.
Tax to be paid = tax liability – TDS.
Thus, the remaining amount after deducting TDS from tax liability needs to be paid to the Income Tax Department while filing returns.
Note on Standard Deduction (FY 2018-19)
In the union budget of 2018, the Finance Minister announced that all salaried individuals should be entitled to a standard deduction of Rs 40,000 from the gross salary.
The standard deduction will replace the medical reimbursement and conveyance allowance of Rs 15000 and Rs 19200 respectively.
Happy Investing!
Disclaimer: The views expressed in this post are that of the author and not those of Groww