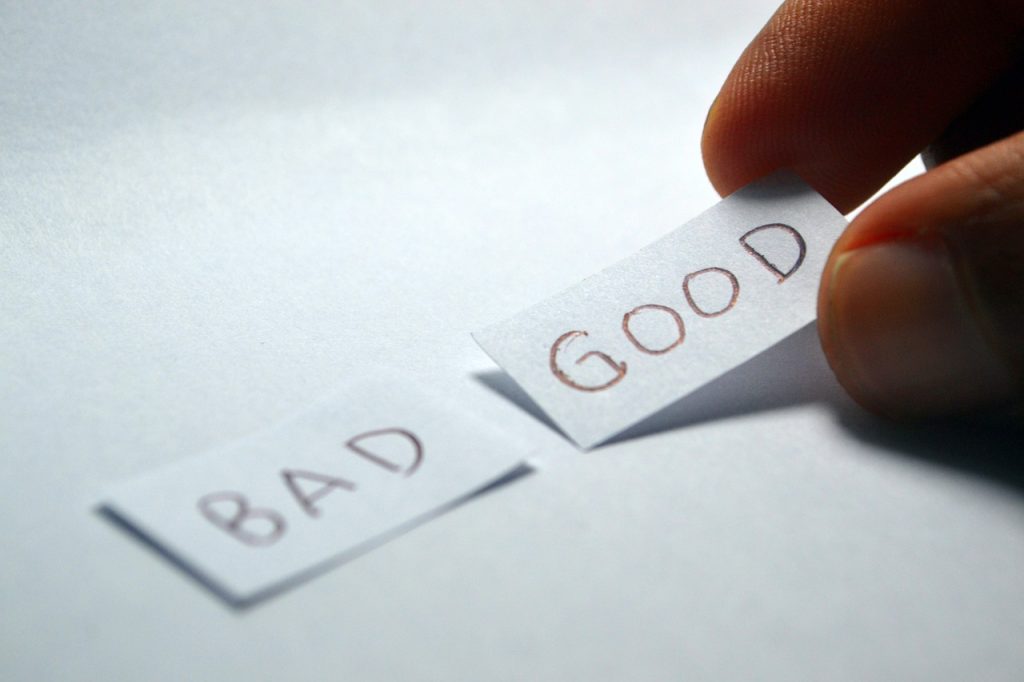 While investing, you must be aware of the advantages of mutual funds. Once you know that, you must learn about its disadvantages. Only by comparing the advantages and disadvantages of mutual funds can you choose the best fund for yourself.
Advantages of Mutual Funds
Let us first look at the advantages of mutual funds:
1. Diversification
To diversify is to reduce risk. For example, let's say you buy milk from one milkman. If someday he falls ill, you won't have any milk to drink! On the other hand, if you buy milk from two milkmen, If one falls ill, you'll still have supply from the other.
The chance of both the milkmen falling ill at the same time is very low. This is why diversification is so important in investing as well.
Want to Invest Only in the Highest Returns Investment? Here Is Why Diversification Is a Better Strategy
The advantage of mutual funds is that diversification is automatically done. Instead of buying shares, bonds, and other investments on your own, you outsource the task to an expert.
2. Professional Management
Investing is obviously not an easy task. Investing, be it in shares, real estate, gold, bonds, and so on depends on a multitude of factors that constantly need to be studied and understood.
Check out some of the top mid-cap funds of 2019
Many people often think they can understand the market. A great percentage of these people end up incurring a loss.
The advantage of mutual funds is that they are managed by professional experts. Thus, to ensure your money is invested in the right place, you have to choose the right mutual fund.
Once invested in a mutual fund, you can relax with the knowledge that an expert will make necessary changes to the portfolio whenever required.
This isn't to say that you shouldn't review your investments in mutual funds.  If you've chosen your mutual fund carefully, reviewing it once a year is usually enough.
3. Simplicity
While investing, the availability of information and data is particularly time-consuming. If all the information would be easily available, investing would be much simpler.
In mutual funds, the research and data collection is done by the funds themselves. All you have to do is analyze the performance
Mutual fund dealers allow you to compare the funds based on different metrics, such as level of risk, return, and price. And because the information is easily accessible,  the investor will be able to make wise decisions.
4. Liquidity
One advantage of mutual funds that is often overlooked is liquidity.  In financial jargon, liquidity basically refers to the ability to convert your assets to cash with relative ease.
For example: If you want to sell your house, how long would it take for you to sell it and get the cash in hand? It would take you anywhere from a few weeks, to a few months.
Mutual funds are considered liquid assets since there is high demand for many of the funds. You can, therefore, retrieve money from a mutual fund very quickly.
5. Cost
Mutual funds are one of the best investment options considering the costs involved. If you hire a portfolio management service, you'll typically be charged 2% to 3% of the total investment per year. They will also deduct a share from your profit.
Mutual funds are relatively cheaper and deduct only  1% to 2% of the expense ratio. Debt mutual funds usually deduct even lesser. Read more about expense ratio.
6. Tax Efficiency
Mutual funds are relatively more tax-efficient than other types of investments. Long-term capital gain tax on equity mutual fund is zero, which means, if you sell your investment one year after purchase, you don't have to pay tax.
For debt funds, long-term capital gains apply when you hold them for 3 years.
Apart from this, there are certain classes of funds, called ELSS funds, that are exempt under section 80 C up to a limit of Rs 1.5 lakhs. Some important features of tax-saving funds are:
1. It is a surrogate route to the direct stock market
2. The minimum investment is Rs 500 per month
3. It has a lock-in-period of only 3-years
4. The returns are tax-free as well
7. How to Select Mutual Funds
Mutual Funds are of different types – this allows investors to invest in particular types of funds, depending on their goals. Here are some examples
1. To park money for an extremely short term, you can invest in liquid funds like Kotak Money Market Scheme
2. To invest money for a short-term duration like 1 to 3 years, you can invest in Ultra Short Term Funds (example – Franklin India Low Duration Fund) or Short Term Funds (example – HDFC Short Term Debt Fund)
3. For long-term investing, you can invest in equity funds. In equity funds, one can choose from high-risk funds like mid cap and small cap funds to relatively less risky funds, like large-cap and diversified funds
4. Investors who want to adopt a middle approach can choose balanced funds. Example – HDFC Balanced Fund.
8. You Can Start with a Small Amount
Unlike other investments like real estate or stocks, mutual funds allow you to start as small as Rs 500. One can start with mutual funds with as low as Rs 500 or Rs 1000. Some funds, like Reliance Small Cap Fund allow you to start with just Rs 100.
9. Automated Investment
Mutual funds are largely beneficial because one can invest with less money. The Systematic Investment Plan or SIP is an excellent example wherein the money gets automatically debited from your account. You can choose a fund that suits your investing goal.
10. Safe and Transparent
Investments in mutual funds are very transparent. All mutual fund companies come under the purview of SEBI and they need to make necessary disclosures.
Value of stocks, historical performance of the fund, fund manager's qualification and the track records are known. The NAV (net asset value) of the fund is updated every day. On any mutual fund page like Groww – you can look at the details about the mutual fund.
11. Option to Choose SIP or Lumpsum
Mutual funds also give you the flexibility to invest through SIP (systematic investment plan) or lump sum
12. Match Your Style
If you have more knowledge about certain industries or sectors, but don't have enough expertise to know which company to invest in, you can make use of sector mutual funds.
By doing so, you are ensuring your money gets invested in a certain industry without having to research which company to invest in.
Sector mutual funds stick to investing primarily in a certain sector only. Some common types of sector mutual funds are mining funds, energy funds, automobile funds, etc.
Disadvantages of Mutual Funds
And now, the disadvantages of mutual funds:
1. Costs
Surprised to see "Cost" in both advantages and disadvantages of mutual funds?
Some mutual funds have a high cost associated with them. Mutual funds charge for managing the funds, fund managers salary, distribution costs, etc. Depending on the fund, these charges can be significant.
When you exit from your mutual fund, you might be charged an extra cost as exit load. Do check out exit loads before investing in a fund. Typically, exit loads are applicable if you sell your investments within a specified duration.
Investors should note that different funds have different expense ratios. Passively managed funds like index funds or ETFs (Exchange Traded Funds) have lower expense ratios than actively managed funds.
This is because passively managed funds track the underlying index and do not require a fund manager to take active investment calls. Lower costs reflect the operational efficiency of a mutual fund house.
2. Dilution
This is the most prominent of all the disadvantages. Diversification has an averaging effect on your investments. While diversification saves you from suffering any major losses, it also prevents you from making any major gains! Thus, major gains get diluted.
This is exactly why it is recommended that you do not invest in too many mutual funds. Mutual funds are themselves diversifying investments. Therefore, buying many mutual funds in the name of diversifying dilutes your gains.
Comparison of Mutual Funds With Other Investment Products
As inflation decreases the value of money over time, it becomes important to invest in a correct channel. An unused amount, if not invested will lose its purchasing power.
Equities are the highest in the risk and return matrix while savings postal services are on the lower side of risk and return matrix. You must invest according to the amount of risk you are willing to take.
The other option is time horizon: short term, medium term or long term.
Here are comparisons between some common forms of investment and mutual funds:
Mutual Fund Vs Public Provident Fund (PPF)
PPF (Public Provident Fund) is till date one of the most popular options. However, over time, the reduced returns on Public Provident Fund (PPF) have made, PPFs are less attractive.
Also, the low returns come at the expense of liquidity and growth. Public Provident Fund (PPF) has a lock-in period of 15 years.
Mutual Fund Vs Bank Deposits
The returns on bank deposits become negligible after you account for inflation and pay tax.
As compared to a mutual fund in which the dividend/returns received is completely tax exempt (on equity mutual funds, after one year) and the liquidity provided is higher than that of bank deposits.
Mutual Funds Vs Institutional or Corporate Bonds
Although financial institution bonds have high compound returns, they are unsecured and more prone to interest rate risks as compared to mutual funds.
Mutual funds are much more diversified as they invest in a variety of instruments like debt and money market.
Also, investors need to be extremely careful about such investments and must ascertain that the issuing company is credit rated. Corporate bonds also have less liquidity as compared to mutual funds.
Direct Stocks vs Buying Mutual Funds
Critics of the mutual fund industry argue that fund expenses are too high. They argue that the most effective way for investors to raise returns they earn from mutual funds is to invest in funds with lower expense ratios. Or invest directly into equities.
Fund managers counter that the fee is determined by a highly competitive market and therefore, reflect the value that investors attribute to the service provided. They also note that the fee is clearly disclosed.
Also investing in direct equity involves trading costs.
Check out Groww for investing in mutual funds online without any paperwork.
Happy Investing!
Disclaimer: The views expressed in this post are that of the author and not those of Groww