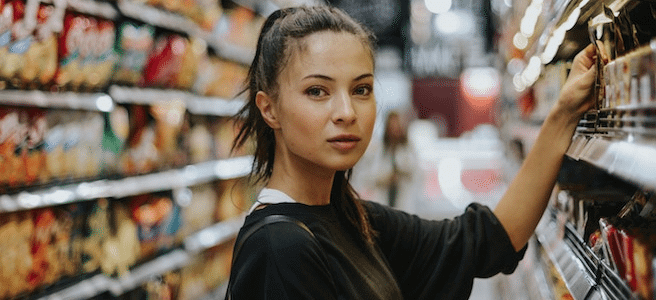 Money, money, money! The whole world revolves around this five letter word. We all agree that money doesn't buy happiness, but wouldn't it be quite a relief to have an extra wad of rupees in your savings account? Many people are far away from that accomplishment in reality.
The average savings of the Indian middle-class person comes to be around ₹10,000 per month. But he/she should save 30% of his or her earning to survive in an uncertain world like ours.
For example, if someone earns ₹1 lakh per month, then he/she should save at least ₹30,000 per month.
Discipline and self-regulation are the cornerstones of a successful investment plan. I know it is difficult to cut away expenses when everyone around you is spending as if there is no tomorrow. The advent of tremendous peer pressure can cause a level-headed youngster to stumble.
This article shows you 10 secret mantras that can transform a spendthrift into a saver.
10 Ways to Cut Down On Your Monthly Expenses
The biggest challenge for a young working personnel is to control spending. Here are 10 ways you can transform from a spender to a saver.
1) Get A Health Insurance Policy
A question may arise in your mind. How is it possible to save money by buying a health insurance policy, when you have to pay a premium every year?
The answer is, it's better to spend ₹12,000 per year on a premium of a health insurance scheme, rather than paying a large amount of money on treatment of unexpected hospitalization.
Diseases and accidents come without an invitation. You may save a few lakhs on hospital expenses in case of emergency.
For example, Average Indian working class spends ₹1,500 per month on healthcare (including accidents).
| | | |
| --- | --- | --- |
| Current Expenditure | Option available | Approx. Total Savings |
| ₹1,500 per month spends on health | ₹1,000 per month on health insurance | ₹500 per month |
* Average prices are taken for the calculation.
2) Transportation
All of us prefer our personal vehicle when going to work. As the petrol/diesel prices are sky-high in India, you can save a bigger pie of your salary by using a cheaper mode of transportation like:
Using public transportation: If you have access to public transportation, you can save quite a bit of money on petrol/diesel, parking, and maintenance over time. Each time you're able to leave the car behind, you'll be saving money.
Carpool to work: If you have an opportunity to share a ride to and from work with someone else or use sharing cabs, you can significantly reduce wear and tear on your car, save on fuel.
For example: Suppose your office is 10 km away from home and you work for 6 days a week then your monthly savings can be up to ₹1000.
Current Monthly Expenditure
Options available
Approx. Total Savings
₹70-80 per day depending on petrol and diesel variant
Use of public transportation @ ₹30 per day
₹4100 per month
₹35,000 per year for maintenance, parking and repair costs
Carpool @ ₹50 per day
* Average price was taken for calculation
** Total savings include the saving from maintenance, parking and repair cost, for a swift desire model.
3) Telephone bill
One can save a huge amount by prudently using their telephone recharge plan. Here are some of the ways make a cut on your telephone bill
A) Choose your monthly recharge plan wisely: The entry of Mukesh Ambani-led Reliance Jio has brewed a storm in the telecom segment giving refuge to a data and price war. Other telecom operators like Bharti Airtel and Vodafone can be seen to regularly come up with new plans in order to match the offerings of Jio.
Currently, there are many plans priced at same amount offered by the incumbent operators. It is your task to choose the most economic plan among them.
For example: Suppose you are currently an Airtel subscriber, you can make the switch to Jio :
| | | |
| --- | --- | --- |
| Current Expenditure | Options available | Total Savings |
| Airtel offers ₹448 for 82 days | Jio offers ₹399 for 84 day | ₹16 per month |
B) Switch to Prepaid Mobile Plans: If you use a postpaid mobile plan, it is time for you to switch to a prepaid plan. Mobile phone users should be moving from pricier postpaid platforms to value-rich prepaid plans, negating efforts of telecoms to push more users to a segment that generates higher revenue.
The amount of savings you can make is shown in this example:
| | | |
| --- | --- | --- |
| Current Expenditure | Option available | Approx. Total Savings |
| Airtel postpaid plan offers unlimited calls and 10 GB data at ₹399 per month | Airtel prepaid plan offers unlimited calls and 1 GB data per day at ₹448 for 82 days | ₹250 per month |
So, by switching to a prepaid plan you can save approximately ₹250 per month from your current expenditure.
4) Smart online shopping
Here are some tips to save money while shopping online:
Compare the prices before buying any product online. You can use tools like PriceDekho, Google shopping, MysmartPrice etc. that automatically show the price of the same product on all websites at the same time.
Check for additional cashback: There are some cash back and instant discount websites that offer coupons with additional benefits when you shop through their links. Online shoppers generally go with discounts available with the shopping sites, but not with other sites like Coupondunia etc.
Use payment wallets like Paytm, Mobikwik, Freecharge, PayU which provide you with additional discounts on shopping. For example: PayUMoney gives 1% cashback on online transaction.
Use Free Shipping: While comparing the price, also compare the shipping charges. Sometimes lesser price website charges, charge higher shipping charges.
Stop buying excessive clothing: I have a close friend who spends a significant amount of money on clothes each month.If you need to dress well for work, that's okay. You can still save plenty by buying fewer but high-quality pieces and really utilizing the wardrobe you already own.
Avoid offer deal: For example, You are going for buying a jeans, you see an offer buy 2 get 1 free and return home with 3 pairs of jeans. Do you ever realize you spend double amount than you were supposed to spend before going to purchase. Avoid these kinds of lucrative offers while doing online shopping as well.
Total savings you can make by implementing these smart online shopping tips is:
| | | |
| --- | --- | --- |
| Current Expenditure | Option available | Approx. Total Savings |
| ₹5,000 per month on an average | ₹3,000 buy implementing smart online shopping tips mention above | ₹2,000 per month |
5) Prudent grocery shopping
Grocery is a must for every household and a big chunk of our salary is spent on buying grocery every month. Here are some  smart ways of to shop groceries;
Go shopping with a list: Companies spend a lot of money on marketers who decide which items have to be placed on which shelf so that consumers buy more. You might have seen aisles of goodies near the billing counters of supermarkets like Big Bazaar, Reliancemart etc. which are filled with materials under ₹100 so that customers keep buying things even while standing in the billing line.
An excellent way to control impulsive buying is to make a list before heading towards the market. In that way, you will buy what you need and your bills will stay in control.
Buy in bulk: The grocery items you need, can be bought in bulk instead of buying 2-3 times a week. Buy the stock for the whole month at one go ! Buying in bulk is cheaper.
Get a shopping card: All supermarkets provide shopping cards, in which you get rewarded with points for shopping in that particular supermarket chain. The reward point varies from 1% to 10% depending on items, offers, and seasons like, the festive season. It is free of cost and helps you to accumulate lot of points. You can use these points for shopping again.
For example: Consider you to be a middle class going to super markets twice a month.
| | | | |
| --- | --- | --- | --- |
| Expenses | Current Expenditure | Option available | Approx. Total Savings |
| Unwanted items | ₹500 per month | Totally save this amount if go for shopping with list | ₹500 per month |
| Grocery items | ₹6000 per month | ₹4500 if buy in bulk plus use of reward points | ₹1500 per month |
* Average prices are taken for the calculation.
6) Reduce your entertainment expenses
Many people look at entertainment as the first thing to cut when trying to trim costs, but they often forget to look at the regular expenditures that slowly eat away their monthly income
As entertainment is a necessary part of life, here are some of the unnecessary expenses in this domain:
Cancel club memberships: In a busy work life, it is very difficult to be regular in gyms, zumba classes, swimming, dance or other sporty activities.
If you're using a club membership less than once or twice a week, you're likely throwing away money. It is better to go for walks or do yoga to keep your health on track.
You could even organize regular work out sessions for free with others who want to ditch club memberships. You don't need to pay to be fit.
Reduce or eliminate your cable bill: With the arrival of online TV like Netflex, Hotstar, Amazon prime etc, people rarely watch shows through cable connection. So get rid of it and use you internet for shows and matches. Or you can subscribe to only those channels that you want to watch.
Cancel newspaper and magazine subscriptions: almost all newspapers and magazines have their own app for free or minimal subscription charge.
Make online booking for movies: If you book movie tickets through an online portal like Paytm or Bookmyshow, you get instant discounts or cash back.
For example: Considering you use all the above mentioned options as your source of entertainment, here is a table showing how much you can save from your entertainment expenses.
| | | | |
| --- | --- | --- | --- |
| Entertainment Expenses | Current Expenditure | Option available | Approx. Total Savings |
| Club membership | ₹2200 per month | Free | ₹2200 per month |
| Cable bill | ₹250 per month | ₹0 – ₹100 per month | ₹250 – ₹150 per month |
| Newspaper | ₹3.5 per day | Free | ₹108 per month |
| Magazine |  ₹5000 per year @ offline booking |  ₹2500 per year @ online booking |  ₹209 per month |
| Movie booking | ₹250 per movie @ offline booking | ₹200 per movie through online booking | For 3 movies, ₹150 per month |
* Average prices are taken for calculation
7) Cut down on energy bills
From summer to winter, all the gadgets that are plugged in, consume a hefty amount of money on energy bills. Fortunately, technology has brought us a few effective ways to improve energy efficiency and lower the energy bills.
Some of the ways are:
Install CFL or LED light bulbs: If you use a normal 1000 watt light bulb in your home, consider switching to either CFLs or, better yet, LEDs. These bulbs are about four times more energy-efficient than incandescent bulbs and last for many years.
Replacing a 60-watt bulb with a 14-watt CFL or LED saves about ₹50 per month. Now multiply that by all the bulbs in your house to see how much you'll save every month.
Unplug all unused electrical devices: Most electronic devices constantly draw a small amount of electricity, which can add up quickly when you consider just how many devices and small appliances you own. To eliminate that usage, unplug any item or power strip you use infrequently like television, washing machine or microwave etc
Air seal your home: Air sealing your home can prevent drafts, which is a common efficiency culprit in older homes. The loss of cool air in summer and the loss of warm air in winter can increase your utility bills substantially.
For example: Considering a middle-class family who own A TV, fridge, AC, washing machine, 6 bulbs and other basic instruments. This could be the prescribed monthly saving
| | | |
| --- | --- | --- |
| Current Expenditure | Option available | Approx. Total Savings |
| ₹1800 per month for a middle-class family | ₹1300 by using above energy saving schemes | ₹600 per month |
There may be many more ways available that you can read from numerous online sources to make your home more energy-efficient and reduce your energy bills.
8) Save Money on Food
Food expense is one of the most common problem areas in the average Indian budget. We either eat too much or eat out so often that it causes our expenses to swell. Here are some ways to save money on food and eliminate waste.
Cook and pack your own lunch at work: Yes, it'll take up a few extra minutes of your evening or morning, but wouldn't you prefer to have an extra ₹1000 at the end of each month instead? Over the course of a year, that's a saving of over ₹12,000.
Reduce or eliminate eating out: Dining out can be a luxury and a huge time saver for a busy family, but the expense can be tremendous. By eating at home, you save money that would otherwise be spent on tax and tip, and you can save the extra calories too!
Use online mode for food order: You spend money on your evening snacks or even dinner through take away. If you book food take away through online portals like Zomato, Swiggy, Foodpanda or Ubereats, you get instant discounts or in cash backs.
For example:
| | | | |
| --- | --- | --- | --- |
| Expenses | Current Expenditure | Option available | Approx. Total Savings |
| Lunch at work | ₹60 per day | ₹30 per day | ₹900 per month |
| Eating from outside | ₹2000 per month | ₹500 provided you reduce eating from outside | ₹1500 per month |
| Take away food | ₹1000 per month | ₹700 per month | ₹300 per month |
* Average of prices are taken for calculation
9) Make more gifts for people
India is a country of festivals and celebrations. Rather than splashing out on expensive gifts for people in festive seasons, cut expenses and make your own cards and presents, at least for some people.
Find creative ways to express your love to friends and family members with free, lower-cost or handmade birthday and holiday gifts. The gesture won't be forgotten.
In India, an average of ₹500 is spent by a middle class working person on gifts.
| | | |
| --- | --- | --- |
| Current Expenditure | Option available | Approx. Total Savings |
| ₹500 per month | ₹100 for making own gifts | ₹400 per month |
10) Reduce or get away with bad habits
Any consumable habit, whether it be smoking or excessive drinking, can be a constant drain on a budget without any real benefit.
You can totally get away with these bad habits as soon as possible.
Excessive Drinking: Perhaps you don't drink much, but a lot of people, spend a good portion of their monthly salary on expensive night outs as part of their monthly regime. If this rings true, try cutting back or going alcohol-free for a month to see how much you have saved.
Smoking: Smoking is not only injurious to health, but also creates a big hole in your earnings.
For Example:
| | | | |
| --- | --- | --- | --- |
| Expenses | Current Expenditure | Option available | Approx. Total Savings |
| Drinking | ₹3,000 per month for drinking party | Quit or reduce drinking | ₹2000 per month provided you reduce drinking |
| Smoking | ₹48 per day for smoking 3 cigarettes | Quit Smoking | ₹1500 per month |
* Average prices are taken for calculation.
Conclusion
You may have landed yourself a good job, you may earn a fat salary and you may have a bright future. Yet, none of this is quite fruitful unless you look at your savings.
Sometimes the hardest thing about saving money is just getting started. It can be difficult to figure out simple ways to save money and how to use your savings to pursue your financial goals.
Here is the summary of all the above calculations for cutting down your monthly expenses and money you can save monthly.
S.no
Expenditure Instrument
Current Monthly Expenditure
Possible Monthly Savings 
Expenditure after savings
1
Telephone bill
₹548
₹266
₹282
2
Transportation to work
₹4,867
₹4,100
₹767
3
Energy bill
₹1,800
₹500
₹1,300
4
Entertainment expenses
₹3,725
₹2,867
₹858
5
Gifts
₹500
₹400
₹100
6
Dinning outside home
₹4,800
₹2,700
₹2,100
7
Bad Habbits
₹4,500
₹ 3,500
₹1,000
8
Grocery shopping
₹6,500
₹2,000
₹4,500
9
Online Shopping
₹5,000
₹2,000
₹3,000
10
Healthcare
₹1,500
₹500
₹1,000
TOTAL
₹ 33,740
₹ 18,833
₹ 14,907
* Average of prices are taken for the calculation.
Suppose your monthly salary is around ₹50,000 and your monthly expense amounts to around ₹33,700, you can save around ₹ 16,300 per month.
With the implementation of the above-mentioned saving tips, you can cut down your expenses to around ₹15,000 i.e. nearly half of your earlier expenses. In this way you can save an additional ₹18,800 per month, taking your toll of savings to around ₹35,000 every month.
To know more about investing in a mutual fund, Read More: 10 Tips on investing in Mutual Funds
To look at some of the best performing funds from every category of a mutual fund, check out Groww 30 Best Mutual Funds To Invest In 2018.
Happy Investing!