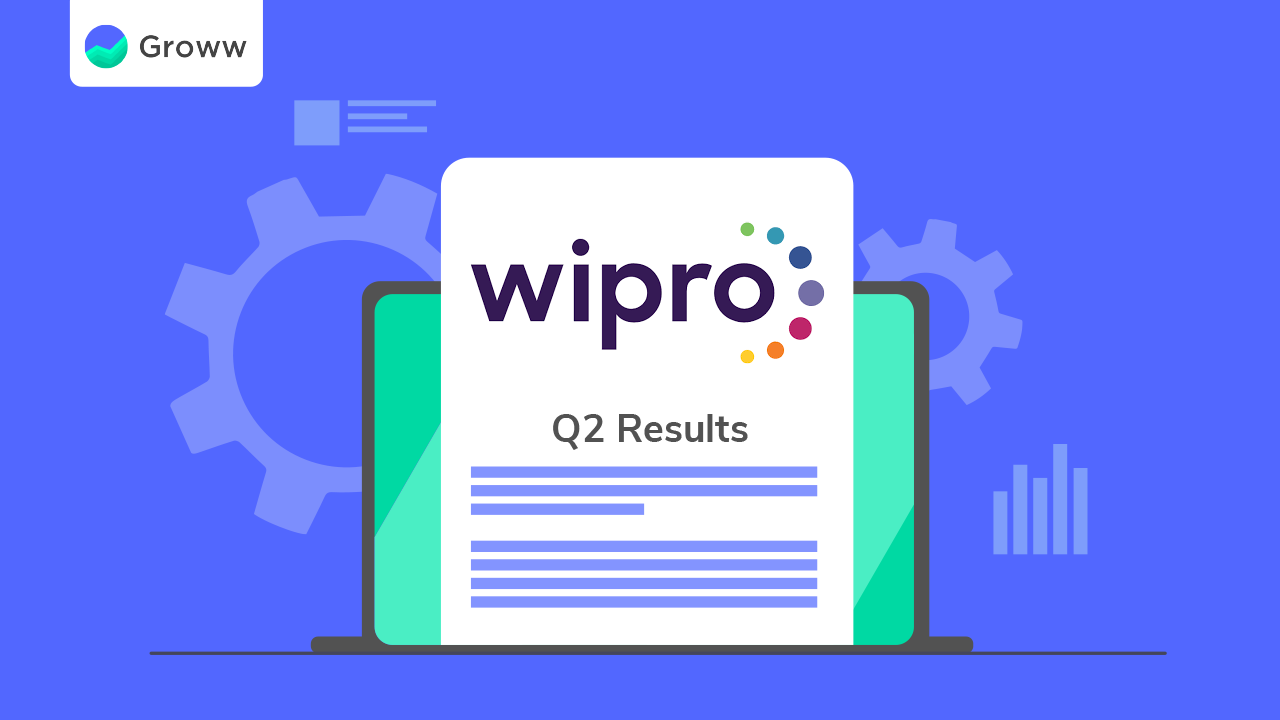 Wipro announced its results for the second quarter for FY22. The company's consolidated net profit stood at Rs.2,930.7 crores after a sequential decline of 9.6% on a quarter-on-quarter (QoQ) basis. The company attributed the reduced net profits to increased costs and higher tax outgoes in the quarter.
On a year-on-year (YoY) basis, however, the company's net profits are an increase by 19.6% compared to the net profit of Rs.2,466 crores reported in the like-quarter in the previous financial year. The net income grew 18.9% YoY to stand at Rs.29.3 billion.
Wipro's consolidated revenue jumped 7.7% QoQ and 30% YoY to Rs.19,667.4 crores. Furthermore, feeding into the expectations of the market that places high importance on company guidance, Wipro expects its revenue to grow by 2% to 4% on constant currency terms in the next quarter. 
Wipro managed to maintain the consolidated operating margin of the IT service segment flat at 17.8% sequentially on an adjusted basis. The margins, however, are down by 104 base points QoQ on a reported basis.
Wipro expanded its employee benefits by a good 8% sequentially, reflecting the impact of the salary hikes and bonuses given out by the company in the quarter in its attempts towards talent retention. This has been one of the toughest challenges faced by IT companies in the post-pandemic era – the work-from-home culture has given birth to a generation of workforce that skips jobs or demands exponential hikes to remain with the company. Despite special efforts by Wipro, the attrition rate jumped to 20.5% in Q2 FY22 from 15.5% in Q1 FY22.
Wipro's share closed at Rs.672.35 on the NSE after rising by about 2% ahead of its quarterly earnings report (13 October, 2021). 

Hits
Net profit increased by 19% on a YoY basis, from Rs.2,466 crores to Rs.2,930.7 crores.

7.7% QoQ and 30% YoY growth in consolidated revenue which was recorded at Rs.19,667.4 crores.

Revenue from IT services grew by 8.1% QoQ to Rs 3,492 crore. 

The company's employee benefits increased by 8% QoQ due to the wage hike given by the company for retaining talented employees.

Net income grew by 18.9% YoY.

The Earnings Per Share (EPS) grew by 23.8% YoY and stood at Rs.5.36. 
Misses
Net profit declined by 9.6% QoQ to stand at Rs.2,930.7 crores due to increased costs and tax payments.

Reported margins reduced by 104 basis points on a QoQ basis

Attrition rate increased to 20.5% sequentially compared to 15.5% in the last quarter
Segment-wise revenue growth
BFSI – 11.1%

Consumer segment – 6.5%

Health – 5.1%

Energy, Natural Resources, and Utility – 0.6%

Technology – 6.5%

Manufacturing – 3.1%

Communications – 6.1% 
Management's take 
The company's CEO and MD, Thierry Delaporte, commented that the results highlight how the company's business strategy is working effectively. He said that Wipro posted a 4.5% organic sequential growth and 28% growth on a YoY basis within the first half of the current financial year itself. The company surpassed the USD 10 billion milestone of annualized revenue rate for which the MD thanked the partners, customers, and colleagues of Wipro.
Wipro in the news
Wipro has been sourcing large deals from its customers. During the July-September 2021 quarter, the company won a multiyear contract with ABB Information Systems to offer digital workplace service. The service would be offered to more than 1 lakh employees of ABB Information Systems spread over more than 100 countries. 
The company also added clients in different categories. Have a look –
2 new clients in the USD 100 million+ category 

1 new client in the USD 75 million+ category

2 new clients in the USD 50 million+ category

5 new clients in the USD 20 million+ category

6 new clients in the USD 10 million+ category
In April 2021, Wipro also acquired The Capital Markets Company, Capco, headquartered in London. Capco is a consultancy firm in the BFSI segment. The acquisition deal was for USD 1.45 billion which is the largest buyout by Wipro till date.
What's in it for investors?
Though there are some misses, fundamental numbers show positive growth. The addition of new clients in the portfolio shows the possibility of increased revenue in quarters to come and the pipeline is visible. This year, Wipro's shares have grown by 70.33%, till 13th October 2021.