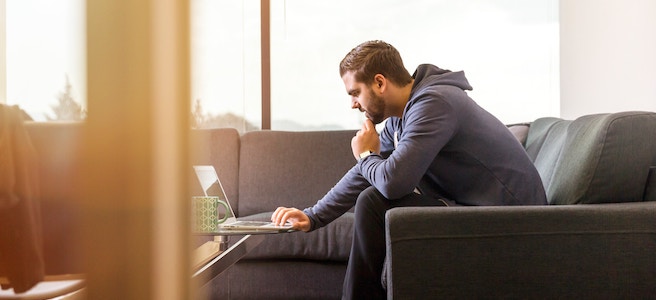 Are you salaried?
Yes? You might know a few things about TDS.
But reading this article, you can learn everything you need to learn about TDS.
TDS stands for Tax Deduction at Source.
TDS is one of the modes of collecting of taxes. A certain amount is deducted by a person at the time of making/crediting certain specific nature of payment to the other person and the deducted amount is remitted to the Government's account.
It is similar to the concept of "pay as you earn" scheme also known as withholding tax in many other countries.
The system of TDS facilitates the sharing of responsibility for tax collection between the deductor and the tax administration.
It also acts as a powerful instrument to prevent tax evasion and thereby ensures regular inflow of cash resources to the Government.
TDS Example
Let's take a look at this example to see how TDS works. 
Firm A makes a payment of Rs. 1,00,000 towards professional fees to Mr. B.
Then, Firm A shall deduct a tax of Rs. 10,000 and make a net payment of Rs. 90,000 (100,000-10,000) to Mr. B.
The amount of Rs. 10,000 which has been deducted is directly deposited in the account of the government.
Objectives of TDS
Through the system of TDS, salaried people are able to pay tax as they earn every month. This helps them in paying the tax in easy installments and avoids the burden of a lump sum payment.

To collect the tax at the time of payment of income to various assessee such as contractors, professionals etc.

The government requires funds throughout the year.

Hence, advance tax and tax deducted at source help the government get funds throughout the year and run the operations smoothly.

It helps to spread the tax net wide enough to include persons who might otherwise have evaded taxes.

The minimum thresholds are raised and the rates are reasonable and comparable with the rates prevailing in other countries.Hence, it is very vital to make all the persons earning the taxable income pay the tax. But, the best way to make them pay is to deduct tax at source.
TDS Certificate
TDS certificates are issued by the deductor (the person who is deducting tax) to the deductee (the person from whose payment the tax is deducted). There are mainly two types of TDS certificates issued by the deductor.
1.Form 16:- This form is issued by the employer incorporating details of tax deducted by the employer throughout the year.
2.Form 16A:- This form is issued in all cases other than salary.
An example being, Mr. Singh is working as a salaried employee at a company and tax is deducted from his salary @ 20%.
The company shall provide Mr. Singh with Form 16 describing particulars in details regarding the amount of salary and tax deducted on the same.
However, had Mr. Singh been working as a professional and received professional fees from an organization which is subject to TDS, then he will be provided From 16A for the same.
Two more types of TDS certificates are as follows:-
Form 16B:- TDS on sale of a property.
Form 16C:- TDS on rent.

TDS Deduction
Any person making specified payments mentioned under the Income Tax Act is required to deduct TDS at the time of making such specified payment.
But no TDS has to be deducted if the person making the payment is an individual or HUF whose books are not required to be audited.
However, individuals and HUF are required to deduct TDS @ 5% if the rent amount exceeds Rs 50,000 per month, even if the individual or HUF is not liable for a tax audit.
Also, such Individuals and HUF liable to deduct TDS @ 5% need not apply for TAN.
Particulars
Tax Rate (%)
Section 192: Payment of salary

Normal Slab Rate

Section 193: Interest on securities. a) any debentures or securities for money issued by or on behalf of any local authority or a corporation established by a Central, State or Provincial Act; b) any debentures issued by a company where such debentures are listed on a recognized stock exchange in accordance with the Securities Contracts (Regulation) Act, 1956 (42 of 1956) and any rules made thereunder; c) any security of the Central or State Government; d) interest on any other security

10%

Section 194: Dividend other than the dividend as referred to in Section 115-O

10%

Section 194A: Income by way of interest other than "Interest on securities"

With effect from 1st April 2018, interest up to Rs. 50,000 earned by senior citizens on:

– deposit with banks

– deposit with post offices

– fixed deposits schemes

– recurring deposit schemes

will be exempt from TDS

10%

Section 194B: Income by way of winnings from lotteries, crossword puzzles, card games and other games of any sort

30%

Section 194BB: Income by way of winnings from horse races

30%

Payment to contractor/sub-contractors.

a)   HUF/Individuals

b)   Others

1% (HUF/Individuals)

2% (Others)

Section 194D: Insurance commission

5%

Section 194DA: Payment in respect of life insurance policy

1%

Section 194EE: Payment in respect of deposit under National Savings scheme

10%

Section 194F: Payment on account of repurchase of unit by Mutual Fund or Unit Trust of India

20%

Section 194G: Commission, etc., on the sale of lottery tickets

5%

Section 194H: Commission or brokerage

5%
Due Date for Depositing TDS
The TDS deducted must be deposited to the government by 7th of the subsequent month.
For instance, TDS deducted in the month of August must be paid to the government by 7th September. However, the TDS deducted in the month of March can be deposited till 30th April.
For TDS deducted on rent and purchase of property, the due date is 30 days from the end of the month in which TDS is deducted.
Deposition of TDS
TDS has to be deposited using Challan ITNS-281 on the government portal.
Filing of TDS Returns
Filing TDS returns is mandatory for all the persons who have deducted TDS.
TDS return is to be submitted quarterly and various details need to be furnished like TAN, amount of TDS deducted type of payment, PAN of deductee, etc.
Also, different forms are prescribed for filing returns depending upon the purpose of the deduction of TDS.
Various types of return forms are as follows:
Form No
Transactions reported in return
Due Date
Form 24Q

TDS on Salary

Q1 – 31st July

Q2 – 31st October

Q3 – 31st January

Q4 – 31st May

From 26Q

TDS on all payments except salaries

Q1 – 31st July

Q2 – 31st October

Q3 – 31st January

Q4 – 31st May

Form 26QB

TDS on sale of property

30 days from the end of the month in which TDS is deducted

Form 26QC

TDS on rent

30 days from the end of the month in which TDS is deducted
Penalty Provisions for non-deduction of TDS
In case of non-deduction/non-compliance of TDS provisions, the following penalties can be charged:-
Consequences for non-deduction of TDS: –

If a person who was responsible for deducting tax at source fails to do so, then the Assessing Officer has powers to disallow the whole of such expenditure for ascertaining taxable profits.
Late deduction of TDS: –

In terms of income tax, even a single day is counted as an entire month and interest @ 1% per month is levied on the TDS amount subject to the maximum amount of TDS levied.
Late Payment of TDS: –

Tax is to be deducted and paid to the credit of the government on every 7

th

day of the succeeding month in which the tax has been deducted; otherwise interest @ 1.5% per month of TDS amount subject to maximum amount of TDS is levied.
Late filing of return of TDS: –

TDS returns are required to be filed in the last month of the following quarters i.e. 31

st

July, 31

st

October, 31

st

January and in the case of March it is 31

st

May. The f

ees under section 234E are levied @ 200/day subject to maximum amount of TDS until the return is filed.
Penalty for late filing of TDS return: –

The assessing officer may direct a person who fails to file the statement of TDS within due date to pay penalty minimum of Rs. 10,000 which may extend to Rs. 1,00,000. The penalty under this section is in addition to the penalty u/s 234E and also covers the cases of incorrect filing of TDS returns. 
Refund of taxes
TDS is generally deducted at a high rate and hence it is generally observed that at year end when you finally calculate your tax liability, you realize that you have paid excessive taxes. In case this happens, you can always claim these taxes back in the form of a refund. You must, however, file your taxes in order to claim a refund.
Happy investing!
Disclaimer: the views expressed here are of the author and do not reflect those of Groww.