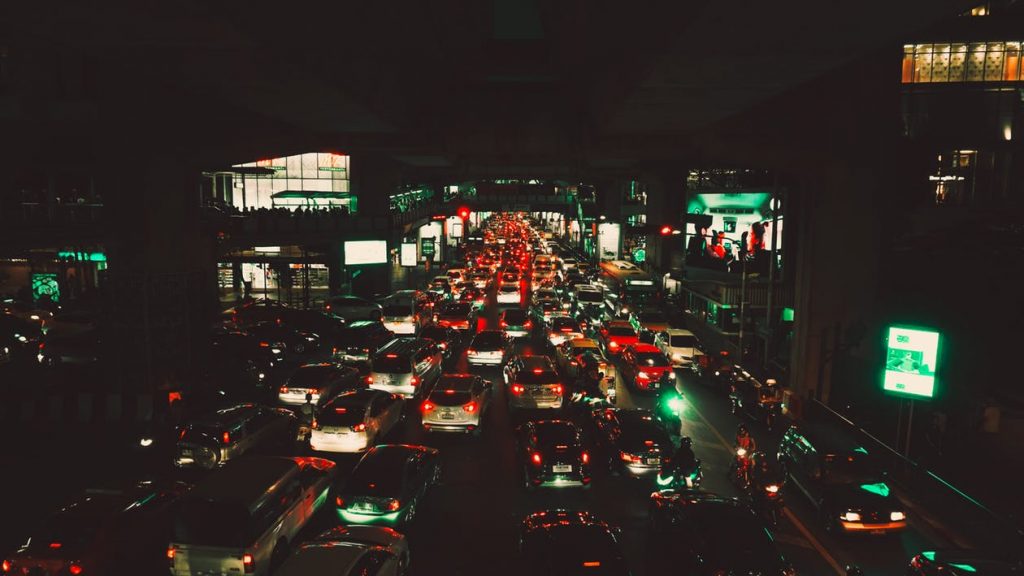 Started in 1987, Sandhar Technologies Limited is New Delhi, India based company involved in the business of designing and producing a wide range of automotive components, parts and systems, largely concentrating on safety and security systems of vehicles.
Issue Objects: Sandhar Technologies IPO
The Offer comprises of the Fresh Issue and the Offer for Sale.
Offer for Sale
Sandhar technologies will not receive any amount from the Offer for Sale.
Fresh Issue
Sandhar technologies plans to use the Net Proceeds from the Fresh Issue towards:
Repayment or prepayment in full, or in part of certain loans availed by the Company; and
General corporate purposes
Company Promoters:
The Promoter of the Company is Mr. Jayant Davar. The Promoter directly has stakes of 31,306,426 Equity Shares (including 90,909 Equity Shares held by him in his capacity as sole proprietor of Sandhar Enterprises), representing 61.20% of the pre-Offer issued, subscribed, and paid-up capital of the Company.
Particulars
For the year/period ended (in Rs. million)
31-Mar-17
31-Mar-16
31-Mar-15
31-Mar-14
31-Mar-13
Total Assets
8,449.03
7,640.62
7,504.36
6,213.64
5,424.39
Total Revenue
13,743.14
12,933.59
12,624.16
10,438.24
9,643.81
Profit After Tax
366.42
322.67
348.37
337.64
208.01
Management Team:
Dharmendar Nath Davar (Designation: Chairman and Non-Executive, Non-Independent Director)
Jayant Davar (Designation: Co-Chairman and Managing Director)
Arvind Joshi (Designation: Whole-time Director)
IPO Details:
| | |
| --- | --- |
| Details | Info |
| Issue Opens on | 19th March 2018 |
| Issue Closes on:. | 21st March 2018 |
| Issue Price | Rs.327 – 332 |
| Face Value | Rs.10 |
| Minimum Lot | 45 Shares |
| Minimum Investment | Rs.14,940 |
| Issue Constitutes | 25.64% |
| Issue Size | Rs.512.5 cr ($78.7 Million) |
| Market Cap | Rs.1998.3 cr ($307 Million) |
| Listing at | NSE & BSE |
| Equity Shares Offered (Fresh) | 90,36,145 |
| Equity Shares Offered (OFS) | 64,00,000 |
| Total Equity Shares Offered (Fresh + OFS) | 1,54,36,145 |
| Equity Shares Prior to the Issue | 5,11,54,564 |
| Equity Shares after the Issue | 6,01,90,709 |
Sandhar Technologies Details
The company is a leader in the 2 wheeler locking systems market, and the commercial vehicle rear view market in India., and are one of the 2 largest companies serving to the commercial vehicle locking systems market, and the 2 wheeler rear view market in India. It is also one of the two largest producers of operator cabins in India, along with being the biggest player in the excavator cabins market.
The company produce its products from 29 production facilities across 8 states in India, two production facilities in Spain, and one production facility in Mexico.
The company's client portfolio includes 79 Indian and global OEMs across various segments including Ashok Leyland, Doosan Bobcat, Escorts, Hero, Honda Cars, Komatsu, Scania, TAFE, TVS, UM Lohia, Tata Motors and Volvo etc. In the past 12 years, Sandhar Tach has received investment by two private equity investors, namely Actis Group and GTI.
As of October 31, 2017, it had a total work force of 7,744 individuals consisting of 2,363 employees, and 5,381 individuals involved on contractual basis.
Things to Know: Sandhar Technologies IPO
Sandhar Technologies Ltd said it will be coming out with its over Rs 500 crore public issue on 19 March.
Sandhar Technologies has fixed a price range of Rs 327 to Rs 332 per share for the initial public offering. The IPO which ends on 21 March, will also see private equity firm GTI Capital sell large part of its holding through an offer for sale.
GTI Capital, which presently has a 17.47 % holding or 8.93 million scrips, is selling 6.4 million scrips in the public issue.
The offer for sale will see GTI Capital get Rs212.48 crore. It had invested in Sandhar in the year 2012.
Sandhar Technologies itself plans to get Rs 300 crore in primary capital through the public issue. Of this, the company plans to use Rs 225 crore to pay off the loans, while the remaining will be used for general corporate purposes.
The company began operations as a supplier to the Hero group. The company produces 21 categories of products including safety and security systems such as lock assemblies, operator cabins mirror assemblies, aluminium spools, spindles, and hubs.
Sandhar has 31 production plants in India, 2 in Spain, and 1 in Mexico. It is in the process of commissioning 5 plants in India.
For the year 2016 – 17, Sandhar Technologies registered a revenue of Rs 1,374.3 crore, up from Rs1,293.3 crore a year earlier. In the same period, profit increased to Rs. 36.6 crore from Rs. 32.2 crore.
The IPO papers further said that such repayment will help decrease their outstanding indebtedness and debt servicing costs, and enable use of their internal accruals for further investment in their growth strategies. This would better the company's ability to raise further resources in the future to fund prospective business developments opportunities.
Equity shares are supposed to be listed on BSE and NSE. The book running lead managers for the public issue are ICICI Securities and Axis Capital.
Fund Utilization:
| | |
| --- | --- |
| Particulars | Amount (Rs. in Crores) |
| Repayment of Loans Availed by the Company | 225 |
| General Corporate Expenses | 75 |
| Net Proceeds | 300 crores |
Financial Performance:
In FY17, Sandhar technologies had registered a net profit of Rs 40 crore on sales of Rs 1,627 crore. In the first half of current financial year, Sandhar Technologies registered a net profit of Rs 35 crore on revenues of Rs 989 crore, representing an EPS of Rs 6.7. At the upper limit of the IPO price band, Sandhar Technologies shares are valued at 25 times its annualised EPS in the first half of FY 2018, which is lower relative to Minda Corporation which is trading at 30 times its 1HFY2018 annualized earnings.
The company is continuously diversifying its product portfolio and expanding its client base by giving high value added products and concentrating on exports. Increase in competition and a slowdown in the auto sector could affect the revenue of the company.
Valuation:
Earnings Per Share (EPS): INR7.66
Price/Earnings (P/E) ratio: 42.68 – 43.34
Return on Net Worth (RONW): 13.01%
Net Asset Value (NAV): INR58.91 per share
Valuation of Peer Group Companies:
| | | | | | |
| --- | --- | --- | --- | --- | --- |
| Company Name | Face Value | EPS | PE Ratio | RoNW | NAV |
| Sandhar Technologies Ltd | 10 | 7.66 | 43.34 | 13.01% | 58.91 |
| Minda Corporation | 2 | 4.53 | 40.62 | 14.76 | 31.09 |
| Suprajit Engineering | 1 | 8.77 | 33.24 | 23.82 | 39.20 |
| Gabriel India | 1 | 5.68 | 32.91 | 18.12 | 31.36 |
| JBM Auto | 5 | 15.91 | 33.18 | 15.70 | 102.84 |
| Minda Industries | 2 | 21.08 | 52.46 | 23.11 | 91.69 |
| Fiem Industries | 10 | 26.30 | 35.59 | 7.82 | 321.92 |
Positives for the Company:
Long standing, and growing relationships with major OEMs:
Sandhar technologies has long standing relationships with 79 Indian and global OEM clients, which consist of few leading companies such as Ashok Leyland, Doosan Bobcat, Escorts, Hero, Honda Cars, Komatsu, Scania, TAFE, Tata Motors, TVS, UM Lohia, and Volvo.
The company has increased their customer base over the past few years to cater to OEMs such as Caterpillar, CTS, International Tractors, Hyundai Construction, JCB, Kobelco, Mahindra & Mahindra, and SML Isuzu.
Diversified Product Portfolio:
The company produces 21 categories of products with varieties which service to different automotive segments such as 2 wheelers, passenger vehicles, commercial vehicles, off highway vehicles and tractors, as well as non automotive segments including medical and electrical instruments.
Sandhar technologies product portfolio evolution shows their ability to expand their offerings to meet the requirements of OEM clients, service to opportunities in adjacent industry segments, and to enter into high value added products.
Expanding their Client base:
The company has raised their client base in the past through new products and segments as well as through acquisitions. The number of OEMs in their client base has increased from 58 in financial year 2013 to 79 in fiscal year 2017.
Raising their wallet share from existing OEM clients:
Over the years, the company have been able to raise their client contribution to their revenue. Their revenue from Royal Enfield was Rs.18.7 crores in financial year 2013 which was raised to Rs.69.7 crores in fiscal year 2017.
Further, their revenue from Honda Cars was Rs.130.5 crores in financial year 2017 which was increased from Rs.46.8 crores in financial year 2013
Our views on the IPO:
Sandhar technologies is among one of the two largest producers of locking systems, rear view mirrors, operator cabins and excavator cabins. Diversified portfolio and in house research and development along with long lasting and growing relationships with major OEMs is good for the company's development. Also, traction in 2 wheeler industry with 5.3 % CAGR over FY12-17, along with 4 % growth in the passenger vehicles segment will aid the company to grow further.
However, there are some risks related with the same as the company depends on a limited number of clients for a remarkable portion of revenue. The loss of a major client may impact its business.
Looking at the growth in the automobile industry along with company's diversified portfolio and continuing customer base, the company is a safe bet.
IPO vs Mutual Funds
If you have no knowledge of the equity markets but are looking to gain from the equity markets, mutual funds are ideal. Investments can be made in Mutual Funds since they provide a wide variety and also the amount of investment can vary as per investor's preference.
Many mutual funds invest in IPOs – many times at discounted rates that are not available to retail investors.
It is necessary to not get carried away by the hype surrounding IPOs. Don't jump into IPO if you do not have the necessary skills.
In a mutual fund, a skilled and trained professional handles all investments for you and therefore, you can benefit from the equity markets without spending too much time gaining the skills needed to understand the markets.
Different Funds:
Investment can be made via lump sum investment or through SIP (Systematic Investment Plan) mode in any of these funds.
Moreover return is something that cannot be promised but these return estimates have been given on the basis of past performance.
Mutual Funds for 2018
Large Cap Fund:
These funds invest in large companies that have a history of good performance and stable balances.
Mid Cap Fund:
These are funds that are high risk – high return. They're a bit riskier than large cap funds.
Small Cap Fund:
These are the funds that you can invest in if you want very high growth. They are a very high risk too.
Happy investing!
Disclaimer: the views expressed here are of the author and do not reflect those of Groww.